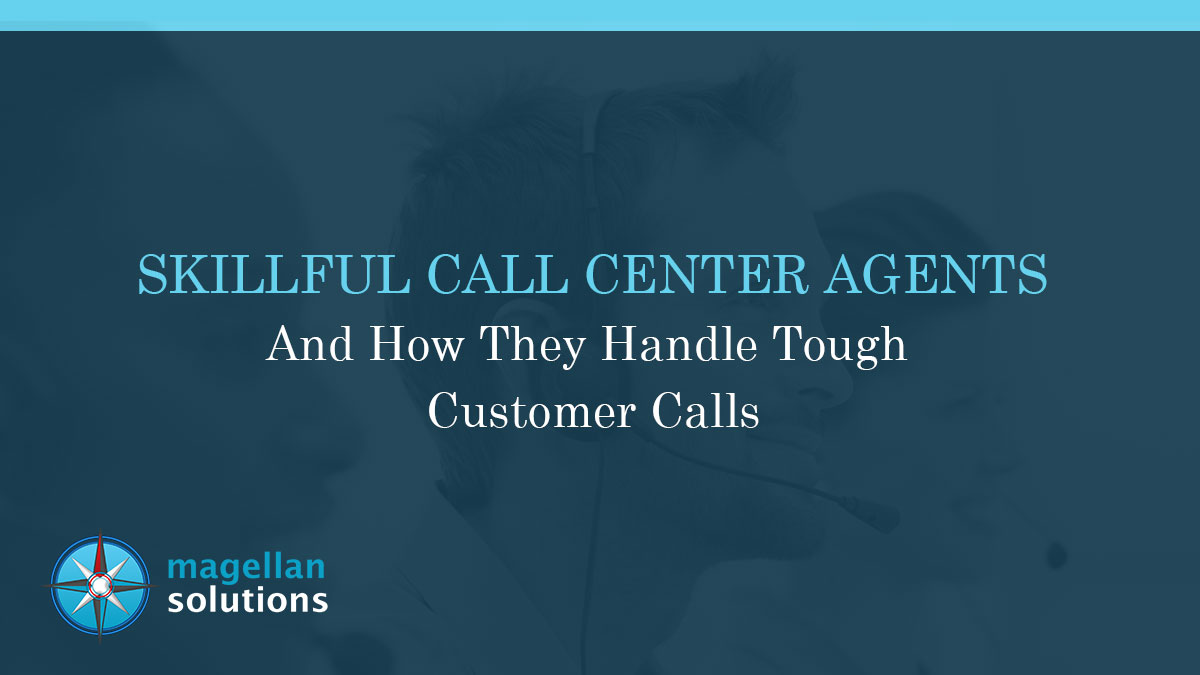 It is something that all call center agents, particularly the customer service representatives, will inevitably encounter: a tough customer call. Whether the customer on the end of the line is angry, complaining, confusing, chatty, or a combination of all these, the best call center agents are equipped with the right knowledge and skills to deal with them in the most professional manner possible.  
New call center agents may dread experiencing this category of customer calls, but over time and with adequate training and mentoring by their team leaders and managers, handling tough customer calls can become more manageable and less nerve-racking. The following are four tools or skills that adept call center agents possess and utilize to help them handle the most challenging customer calls.   
Empathic listening.

This kind of listening is a powerful tool proven to lessen the stress that comes with a tough call, for both the customer and the call center agent. Call center agents who practice empathic listening are more successful than agents who do not, in three ways. First, they can calm the customer faster, regardless of the intensity of their emotional outburst. Second, because they have already calmed the customer, they are in a better position to guide the customer through the proposed solutions to their problems. The customer is also in a more receptive state of mind to the agent's proposed solutions. Third, they provide a humane support experience wherein the customer's greatest need – to be heard and understood – has been met. Call center agents from the Philippines are known for their empathic listening and superior customer service skills, which is why they are among the most preferred agents in the world today.

Organization of thought.

Many customers react easily when something unfavorable happens to them and they make an angry call without organizing their thoughts first. It is easy to get lost in the midst of the intense emotion and fast delivery of words these customers are saying, but skilled call center agents know how to sift through them and get back on track. Repeating what the customer said or clarifying what they need help with puts order into your conversation, facilitates for a faster conflict resolution and enhances your productivity.

Solution-focus.

After making them feel that they have been listened to and understood, customers need to know what you can do to solve their predicament. Focusing on the solution and bringing it up as soon as they have finished expressing their anger, disappointment or frustration is a practice of skilled call center agents. Voluntarily offer your proposed solutions to the customer instead of waiting for them to ask you for it. Doing this will make them think that you have been listening attentively to them, are capable, and efficient as you proactively worked on finding solutions while they have been expressing their emotions.  

Professionalism and self-control.

Skilled call center agents do not fight back with their customer, regardless of how angry they become. They understand that they are not angry at them, but at the situation or their client's failure to meet their standards. In the event that the customer on the other end of the line becomes offensive, they still politely warn the customer that they have the right to end the call if they do not calm down and talk in a more professional manner. Skilled call center agents know nothing good will come out of allowing their emotions to get in the way of their job.
Equip yourself with these four tools so when the next tough call comes, you are better prepared.
Looking for a call center with highly skilled agents? Ask us how we can help.