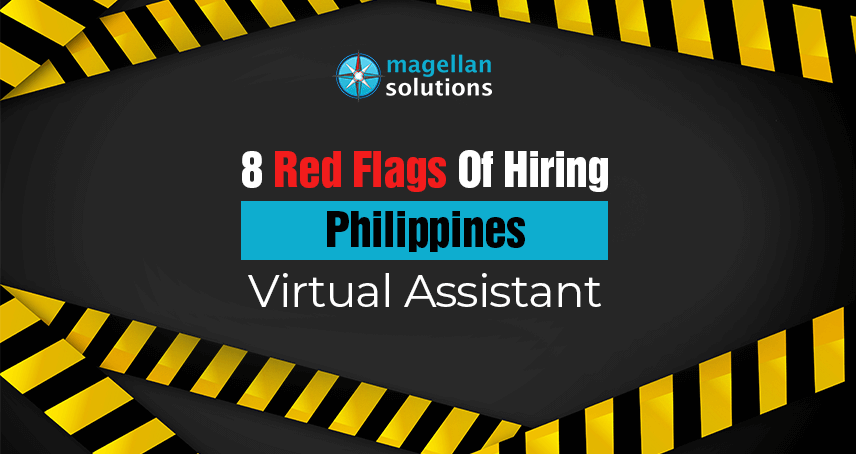 8 Red Flags Of Hiring Philippines Virtual Assistant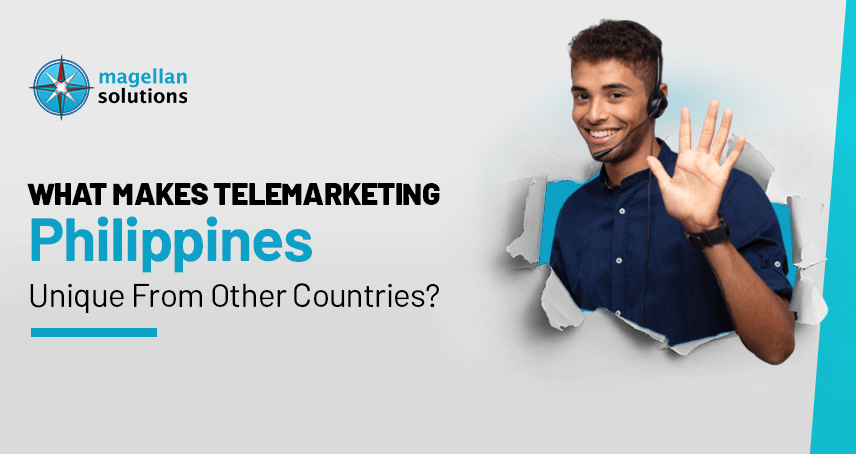 What Makes Telemarketing Philippines Unique From Other Countries?
A comparison of
technical support
outsourcing in Vietnam, India, Poland, and the Philippines 
Planning on beginning or enhancing your current call tech support outsourcing activities? Making a wise decision regarding the right outsourcing destination is critical. 
Below is a comprehensive guideline. We discuss the top outsourcing countries along with some pros and cons. 
Your final choice will depend on your internal criteria like project requirements and financial implications. Nevertheless, all qualified software development outsourcing firms will be ready to listen to your needs first before helping you make the right choice.
Vietnam
Despite being a moderately new concept that was started more than one decade ago, the software outsourcing industry in Vietnam has grown quite significantly. 
Some of the earlier entrants into the country include Intel and Oracle. They saw the potential that the country had in developing software solutions. Also, the government has implemented attractive policies to attract IT entrepreneurs along with substantial investments in the STEM fields to create robust and qualified technical engineers.
The technology industries in Vietnam and subsequent outsourcing services have experienced remarkable growth over the last few years. The country was recently ranked among the most attractive destinations for outsourcing countries in the GSLI 2017 report. That favorable data shows that more businesses are choosing to use Vietnam over other competitors like India.
What you can expect:
Dedicated Labor Force

A Culture of Loyalty, Economic and Political Stability

Presence of Major Companies

IT-Specialized Education Institutions

High Level of Education

Young and Vibrant Population

Proficient English Communication

Affordable Labor Costs

Calm and Stability
India
India is undoubtedly among the leading nations in the software development outsourcing field. That is mainly because the country has a massive talent pool with different skill levels that combine to provide great value to any company. India is also considered to be among the best countries to offer excellent value software development services at affordable prices.
In addition to having a vibrant IT community, India has better conditions and enough resources that favor the setup of adequate offshore development facilities. Moreso, the country has dedicated itself to developing its capacity of offering value-oriented, affordable, and timely services over a long period. Thus, they have a proven ability to deliver software development outsourcing better than other countries.
What you can expect:
Skilled Software Developers

Aggressive at Adjusting to Changes

Supportive Government

Huge Talent Pool

Affordable Yet Valuable

Language Advantage

24 7 Tech Support
Poland
Eastern European countries are highly ranked when it comes to outsourcing software development services. Poland is the leading country in Eastern Europe and mainly across the world for efficient software outsourcing solutions. Here are some of the critical facts about this outsourcing destination and why it continues to attract numerous multinational organizations.
What you can expect:
Highly Educated Society

Latest Cutting Edge Tech Solutions

No Cultural Differences

Acceptable Time Difference

Strict Security Standards

Relatively Low Prices

Well-Established Software Development Process

A Similarity in Work Ethics and Culture

Healthy and Stable Economy

Eye-catching Tax Incentives
Philippines
Many international companies choose this particular country for their IT outsourcing needs. The Philippines has numerous, top-tier software development vendors that give access to an excellent and skilled talent pool. Furthermore, like India, the Philippines' software development outsourcing industry is backed by firm governmental support.
Based on data from the Philippine Software Industry Association or PSIA, the nation currently has over 120,000 software developers. The PSIA predicted that a high number of experienced developers will rise to more than 200,500 by 2021. Also, the country's software industry, which is currently valued at $3 billion, is projected to rise to 7 billion dollars before 2021 ends.
According to Jonathan De Luzuriaga, PSIA President, the country will also increase its market share in the universal IT sector from 12% to 15%. Currently, the IT sector in the Philippines generates approximately 10% of the nation's GDP. Overall, the sustained growth of the IT industry here is supported by strong government incentives.
A crucial factor that helps outsourcing software development ventures in the country is English language fluency. It is critical for successful communication and cooperation. The nation is even listed amongst the top 30 nations with high numbers of software specialists that can communicate fluently in English.
What you can expect:
Outstanding Understanding of the Western Culture
The people of the Philippines spent four decades under colonial rule by the US. Hence, the nation is quite Westernized. It is also the reason why English is widely used across the country. This outsourcing destination is regarded as a US-friendly country in Asia. It is ranked highly in similarities to Western cultures.
Communicating with Filipinos is possible thanks to their American accents. That strong influence by America on the Philippines wired the citizens to speak with better accents, especially when compared to a country like India.
Focus on Emerging Technologies
The IT sector is one of the fastest-growing and most dynamic industries in the Philippines. Many companies specialize in various aspects of software development as well as emerging technologies like blockchain and AI.
The Philippines is ideal for outsourcing due to its highly-educated labor pool. They have an internationally-respected education system that produces highly quailed graduates. 
Furthermore, there are more than 15,000 graduates from technology courses, which is among the highest rates across the world. That access to expert skills has led the state to be identified as among the leading outsourcing destinations for software development.
An economy with more affordable prices means that the American dollar is quite influential in the country compared to the Pesos. Hence, organizations interested in offshoring and outsourcing software development to this country can end up saving more than 70% thanks to cheap labor costs.
Remarkable Talent and Unique Recruitment Processes
The leading software outsourcing companies located in the Philippines hire candidates who have college degrees and proven experience in their respective fields. Additionally, the country has a unique recruitment process. 
Employers here can request potential candidates to sit for additional IQ exams and also to categorize the candidates using various criteria like marital status, gender, and age.
World-Class IT Infrastructure
Due to significant investments and ongoing improvements, the Philippines boasts of a similar world-class IT infrastructure as other Asian giants like South Korea, Hong Kong, and Japan. 
Numerous established ISPs are offering high-speed, dedicated fiber optic internet connections all over the country. Various leading technology firms like Avaya and Cisco even have local offices located in Manila to provide expert networking and data solutions for software outsourcing organizations.
Outsourcing to the Philippines is Indeed an Attractive Idea to Many Businesses. 
Now that you know the reasons why they chose a country, let's explore some of the most popular and hottest markets in the outsourcing industry today:
Call Center

– This is perhaps the most popular market for outsourcing and probably the reason for the influx of other markets. All over the Philippines, you can see big call centers with attractive compensation rates and good-looking offices. Anywhere in the Philippines, the call center is big evidence of the massive influx of outsourcing projects by foreigners.

Technical Support Philippines

– IT Services like programming, and software development are also popular. IT talents are never short in the Philippines. IT courses and schools are everywhere in the country.

SEO

– This industry is also one of the fastest-growing in terms of outsourcing. SEO companies are everywhere. And it's starting to gain momentum in terms of popularity among foreigners.

Internet Marketing

– Courses offered by La Salle and Ateneo are proof that this industry is hot these days. Most foreigners choose to outsource this since Philippine companies offer minimal rates than foreign companies.

Virtual Staff

 – Individuals like real estate agents, start-up company owners, and others chose Filipino workers because of the minimal compensation requirements that come with full-time work hours.
Think of software development outsourcing as more than external resources to use, but strategic partners that share your goal for building top-quality products.
The success of your outsourcing project for software development services will ultimately depend on how well you communicate your requirements and have them adequately fulfilled. 
There are several pros and cons of all the various outsourcing destinations you can choose, from Poland and India to Vietnam and the Philippines. Hopefully, you now have a clearer picture of what you should expect when dealing with the countries mentioned above.
IT Tech Support
and the Battle Against
Computer Scams
Tech support scammers want you to believe you have a serious problem with your computer, like a virus. They want you to pay for tech support services you don't need. 
Scammers often ask you to pay by wiring money, putting money on a gift card, prepaid card or cash reload card, or using a money transfer app. They know those types of payments can be hard to reverse.
These scams are usually done in processes such as:
Cold Calls and Fake Phone Calls
Technical support scammer cold calls are when an individual calls the target, claiming to be from tech support at a reputable company and stating they have found malware on the target's computer.
The scammer will then try to get the user to install a type of remote-access desktop software under the pretext of helping to remove the infestation. This would allow the attacker access to the target's computer in order to install real malware. It can be difficult to stop scammers with security software once you grant remote access.
In addition to attempting to install malware on the target's machine, these scammers will often ask for a fee via cryptocurrency or credit card to fix the issue. That's one way they can steal financial information.
Advertising, Paid Search, Confusing Search Results
Fraudulent companies frequently use paid searches to advertise their support services. Here's an example of how a scam might unfold.
The Microsoft Tech Support Scam
Scammers like to take advantage of name recognition, pretending to represent well-known software companies such as Microsoft or Apple.
With the Microsoft tech support scam, a fake representative will call you, even spoofing the caller ID so it looks like the phone call really is coming from the software giant.
The scammer will walk you through the process of installing applications that allow remote access to your computer. Or, the scammer may initiate contact by displaying fake pop-up messages on your screen that trick you into calling a fraudulent 'support' hotline.
With both scams, the goal is to get you to pay, in the form of a one-time fee or subscription, to fix the problem.
If someone claiming to be a representative calls you, hang up. Microsoft doesn't initiate contact via phone or email messages to fix your computer issues. Microsoft also never includes phone numbers in its error and warning messages.
In fact, communication always has to be initiated by you. Visit Microsoft's official website and follow the prompts to get help if you're having device problems and to report scams.
When you download software, make sure it's only from official vendor websites or the Microsoft Store. Software from third-party sites may have been modified to support scam malware and other threats.
Technical Support Scam Motivation
The common motives behind these tech support scams are to extort the victim to gain money as well as install malware such as keyloggers or backdoor Trojans in order to gain access to personal information.
Fake Virus Alerts / Pop-up Warnings
Scam pop-ups can invade your computer when you land on a dodgy website. An example is mistyping a URL. Or following a link from a spam email. 
They might be served to you via "adware" or "scareware". These are malicious codes you can acquire if you download free software. If you're a PC user, you might see a scam version of the "blue screen of death" you get when Windows crashes, except the message, will be about a virus or other threat.
They're also a mobile scourge. Scammers attack Apple and Android devices with phony alerts. 
The fake warning might be from a rogue cybersecurity company with an unfamiliar but plausible-sounding name like Spy Wiper or System Defender, but, as with tech support calls, scam pop-ups often mimic well-known tech brands.
To ramp up the fear factor, the alert might be accompanied by blaring audio or a long list of supposedly threatening files on your computer, and it won't go away when you try to close your web browser. You're urged to call a toll-free phone number to speak to a technician or click a link to buy or download (bogus) antivirus scam software.
If you call the number, the scheme proceeds as outlined above: "diagnostic test," scary threat, and a sales pitch. If the pop-up came with a download link, clicking it will likely infect your machine with malware for real. 
Tech support cons are often perpetrated by large-scale organizations that cross national borders and frequently target older adults, according to the Justice Department, which has made this form of fraud one of the priorities of its Transnational Elder Fraud Strike Force. 
The FTC received nearly 98,000 complaints in 2020 about tech support scams, and the consumer agency found that people age 60 and older are nearly more likely than younger consumers to lose money to such schemes.
Methods to Prevent Technical Support
Scams
In a Technical Support scam, a scam artist will try to contact you.  The scammer will claim to be a representative from Microsoft or sometimes pretend to be from BPO tech support.  
Here are some of our Do's and Don'ts if you ever encountered any of the scam tactics above:
DO
DON'T

Hang up if you get an unsolicited call from someone who claims to be a tech support provider for your computer or software.

Give remote access to your computer or payment information to someone who calls you out of the blue.

Get rid of a fake virus alert message by shutting down your browser.





You can do this on a Windows PC by pressing Control-Alt-Delete and bringing up the Task Manager.





On a Mac, press the Option, Command, and Esc (Escape) keys, or use the Force Quit command from the Apple menu.

Rely on caller ID to determine if a caller is on the level.

Scammers use "spoofing" techniques

to make it look like they're calling from a legitimate number.

Use antivirus software to regularly scan your computer for malware, and run a scan immediately after getting a scam pop-up.

Call the number in a pop-up virus alert. 

Real warnings from your operating system or antivirus program will not ask you to call anyone for support.

Keep your security software, browser, and operating system up to date, and consider using your browser's pop-up blocker.

Click any links in the pop-up, even to close the window. This could redirect you to a scam site or launch a "dialogue loop," continually serving pop-up messages.

Contact a computer technician you trust if you think there might be a genuine problem with your machine.

Buy security software from a company you don't know. 

If the name is unfamiliar, do an internet search to see if it has been linked to adware or scams.

Contact your credit card company and request a reversal of the payment if you've been victimized. You'll also want to look for other unauthorized charges and ask for those to be reversed as well.

Open previously closed sites if prompted to do so when you restart the browser after getting a scam pop-up.

Give financial information to someone who calls a few days, weeks, or months after you've made a tech support purchase and asks if you were satisfied. It's probably a "refund scam." 

If you say "No," the caller will ask for bank or credit card information to deposit a refund in your account but actually steal from you.
Billing Methods of a
Customer Support Tech
Comparing prices is the first thing on a business's agenda when selecting an outsourced service. Contrary to popular belief, outsourced IT services are not a commodity and their price varies from market to market. 
One size does not fit all, and neither does one cost. 
The cost of an IT service provider depends on the level and variety of services it offers. However, not all providers employ the same billing model.
Below are some of the most common pricing models you are likely to be presented with when exploring IT support tech providers:
Monitoring Only Pricing Model
This pricing model typically provides network monitoring and alerting. Additional remediation work, identified through monitoring, would be an additional charge. 
For a small business, it may include 
Patch management

Antivirus and anti-spam updates

Disk optimization 

Backup monitoring on a flat monthly fee
For larger businesses, the internal IT team would receive monitoring alerts, with the provider responsible for all incident resolution.
Per-user Pricing Model
Most per-user pricing models charge a flat monthly fee per end-user to cover IT support across all devices. 
This is a very straightforward pricing model and ideal for those companies with a tight budget as it allows you to budget for your IT support exactly. It also makes it easy to forecast any business growth. 
Planning to take on an extra 20 employees this year? You can see exactly how much that growth is going to cost you in terms of IT support.
Per-device Pricing Model
Another option is for IT support providers to charge per device, e.g. desktop, laptop, mobile, or server. There would usually be one flat price per device type. It makes it relatively easy to see exactly where your costs are coming from and allows you to budget for future additions. 
The per-device model will often come out marginally more expensive than the per-user model. Owing to the fact, a single user will likely have multiple devices which need covering.
Ad-hoc Pricing Model
The ad-hoc model means rather than paying a flat monthly fee you pay as and when you require support. This may sound good but, since prices can't be normalized, you will likely end up paying far more overall. 
Additionally, as IT becomes increasingly critical, a purely reactive approach to IT support will leave you hurting after a major incident due to prolonged downtime and a large bill from your support provider. Because of this, the ad-hoc model is becoming increasingly rare with most businesses having transitioned to a fully managed service or "all-you-can-eat" model.
Tiered Pricing Model
Tiered pricing is where different bands of support are available. The higher the band, the more services or perks you'll gain access to but at a greater cost. For example, you may see bronze, silver, and gold tiers.
This is one of the most common pricing models but it does have its difficulties. 
As each tier includes its own services and limits, what can initially seem like great value can become a headache.  It's not to say that tiered pricing won't work for some businesses. But if IT is critical for your operations it's probably not something to gamble on. 
A fully managed service should be fully managed. There should be no limits on what your support includes.
'All you can eat Pricing Model
The all-you-can-eat model allows for an unlimited amount of support at a fixed rate each month. This makes it ideal for nearly every type of business looking to outsource their IT. It's technically the same as the top level of a tiered pricing model but without the artificial inflation from the lower tiers. This typically makes the all-you-can-eat model better since it will include everything you need whilst being at a predictable cost.
When looking at this model, it's important to check if it includes out-of-hours support as standard.
Depending on the provider, 24/7 support might be there by default or it might have an additional charge. Although, it's typically worth the extra money to have full peace of mind and to be able to prevent a late-night incident from impacting the following day.
In-house IT support vs. Tech
Live Chat Outsourcing
Once you've understood the different billing models for computer tech support, it is time to discuss your budgeting.
Budgeting for IT costs shouldn't be difficult.
At a minimum, your organization of 10+ employees will require one "Tier 1" help desk technician to handle day-to-day troubleshooting, and one IT manager to handle larger administrative issues and business processes.
If we average out salaries, this would be $150,000 per year, including PTO, insurance, and other overhead costs for a team of two to fully operate and maintain an SMB's IT infrastructure.
Of course, the number goes up as you continue to grow your business. Two people simply won't be able to keep up with an office of 40 employees in the long term. Another Tier 1 help desk technician will be needed, and all overhead will go up.
These averages also don't include necessary continued training expenses for the IT employees, internal hardware replacement expenses, and emergency funds for any immediate IT needs.
Why not budget with an all-in-one tech support instead?
have more complex needs, including managed cyber security, cloud hosting requirements, and dozens of other technical requirements.
The average Magellan Solutions client pays between $70-$100 per user per month. This depends on the service package chosen for the organization. In an average 40-person organization with no on-site servers, this would cost around $48,000 per year.
There may be additional one-time charges for emergency on-site visits or strategic planning sessions. But the savings compared to an overstretched IT team of two is massive.
Moving forward, the only additional cost of future growth in the company would be the $70-$100 per user, plus of course, any new projects that need to be implemented as the years go by.
Still finding yourself asking 'What is tech support?' Leave your contact information below and we'll get back with more answers!
TALK TO US!
Contact us today for more information.