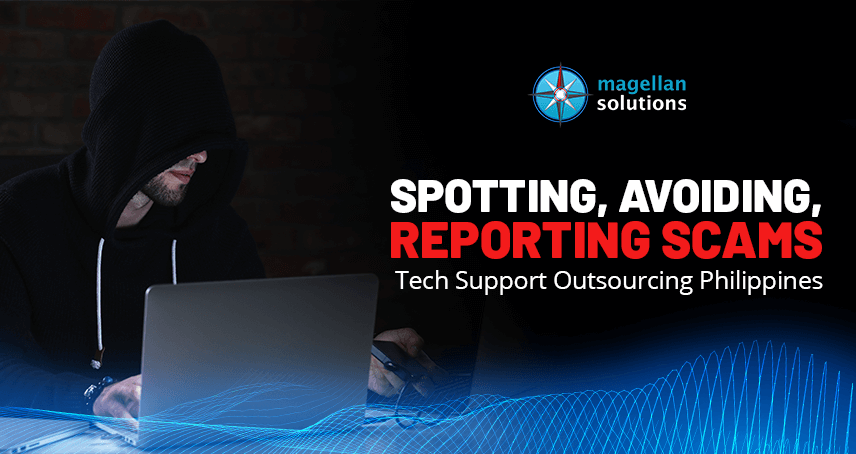 How To Spot, Avoid, & Report Scams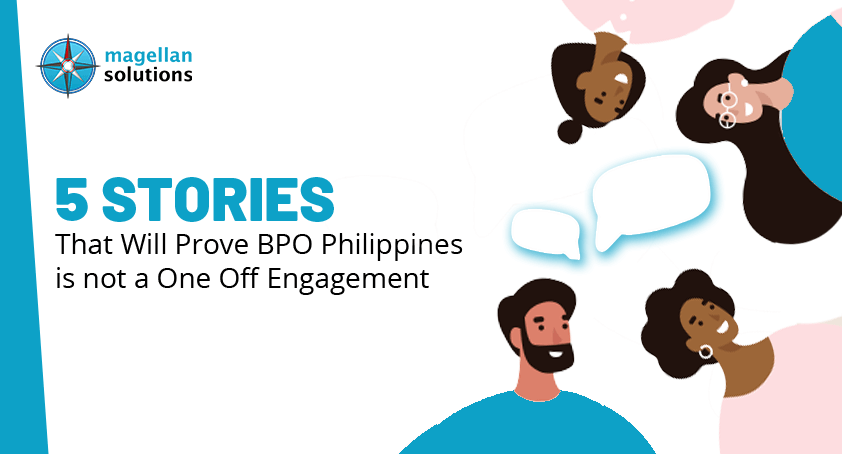 5 Stories That Will Prove BPO Philippines is not a One Off Engagement
Let's take a quick look at how Magellan Solutions managed to be consistent at the top spot of BPO Philippines over the last 3 years.
Magellan Solutions will celebrate its 18th year as one of the best in the BPO Philippines for small and medium enterprises (SMEs).
Many start-up companies that outsource to the Philippines trust Magellan Solutions because of the flexibility of the service. 
On top of that, it is actually harder to make it at the top of BPO companies in Metro Manila on a yearly basis. 
It is because there are a lot of newly established outsourcing companies every year. All these companies aim to provide the best possible solution for their clients.
With this in mind, let's check out what processes Magellan Solutions has taken in order to consistently remain at the top for the past 3 years.
We will also show you the top BPO Philippines from 2019 to 2021.
Top BPO Companies in the Philippines 2019
1 Helpware
2 Flatworld Solutions
3 Fusion BPO Services
4 Magellan Solutions
5 Premier BPO
6 KMC Solutions
7 WNS Global Services
8 Unity Communications
9 AnswerFirst
10 Teletech
Magellan Solutions gained the 4th spot in the 2019 top BPO Philippines. It is worth noting that the top BPO company (Helpware Inc) is just 5 years in operation. 
Meanwhile, Flatworld, Fusion BPO, and Magellan Solutions have been operating for more than a decade. 
It goes to show how easy it is for newer call center companies to gain the top spot because of their innovative operation.
Qualities of a Successful BPO Company
Here are the qualities we think every successful BPO should have:
1. Effective Communication and Interpersonal Skills
Phone calls or other forms of communication are often the first point of contact between a client or a prospect, thus a BPO's communication skills must be exceptional.
In order to successfully leave a lasting impression on the client, the staff of a BPO company undergoes extensive training to improve their contact and communication skills. While they may be able to persuade the listener to see things from their point of view, they must also be skilled at generating leads.
2. Problem-solving abilities that are both immediate and creative
To receive answers and solutions to your difficulties, you turn to a business process outsourcing company (BPO) to outsource your work.
The executives should be able to respond to your questions in a timely and effective manner, and they should be able to provide you with innovative solutions. When you need them, you can always count on a proactive team of BPO professionals to be there for you. Whether it's a utility call center or any other type of service provider, the client should be able to put their trust in them.
3. Quick and Effective Solution Provider
Delays and lingering are detrimental to your brand's success. A customer will never wait for your response and will instead choose to switch brands. In order to provide the finest service to your consumers, it is critical that the BPO Company responds quickly and efficiently on your behalf.
For example, an e-commerce call center must provide a rapid solution to buyers and clients, or else your company will experience a decrease in sales. Maintaining customer loyalty is an essential goal, and only a good partner can assist you in doing it.
4. Ease of Dealing with High Pressure
All business process outsourcing (BPO) companies should be able to maintain a calm attitude when dealing with a large amount of work. Occasionally, procedures become too demanding, putting enormous strain on the personnel to manage multiple segments and ensure a continuous workflow flow.
For example, financial services outsourcing is a difficult task, and the need to provide flawless results and reports can put a lot of strain on the team's ability to work together. An outsourced business process company, on the other hand, should be able to manage any circumstance with ease and wit.
5. High Work Quality
A BPO Company is chosen because you want to remove the strain from your in-house team and because you require superior outcomes from executives that have years of experience in the industry. A BPO always hires the most qualified individuals from all around the world, ensuring that your work is free of quality anxiety and in compliance with international standards.
Because of the professional skill set of BPO personnel, outsourcing becomes even more trustworthy and worthwhile. You may expect excellent results whether you are outsourcing financial services or simply conducting phone calls.
6. Reasonably priced.
When hiring a business process outsourcing company, always ask about the charges and fees, and make sure that they are within your budget.
You would never want to jeopardize the financial stability of your company, which is why you should look for a BPO that provides value for money. Call centers and business process outsourcing (BPOs) should also be able to provide customized services that may be tailored to meet the specific needs of each client. It's always a good idea to have a thorough chat with the service provider before signing any contracts with them.
Which are the most outsourced business tasks?
Although outsourcing entails paying someone to complete a task on your behalf, there are some things that you should avoid outsourcing at all costs. The Philippines, among other countries, is one of the most often outsourced countries for a variety of jobs.
Because of economic conditions, there are many people with college degrees who are forced to work as customer service representatives; the level of excellence is, without a doubt, astounding. Not to mention the cost savings, office space savings, training expenses, and tax savings that result from the fact that the same work in America gets paid more than the same position in the Philippines or some other outsourced countries. However, there are some outsourced business jobs that are already available on the market.
One of the most outsourced company tasks in the world is customer service, which is also known as "phone center." Those who do it are glad to do it since outsourcing pays more than the country in which they live.
Accounting is the second most frequently outsourced position after IT. Because there is a defined approach that specialists all over the world are familiar with, it is simple to outsource this activity and obtain the same outcomes as in-house staff. That this duty is the most straightforward to outsource because the majority of specialists are trained in American accounting practices, which makes the process simpler.
Web design is a task that is outsourced. There are a large number of web designers and team web designers that are extremely experienced in web design and who also give services such as website templates to their clients.
Computer programming is another corporate operation that can be outsourced. Programming projects such as a message board, calculator, or database is a frequent activity for a computer programmer to perform.
Manufacturing is one of the most common tasks to outsource. Outsourcing accounts for 70% of manufacturing in the United States. The costs of social security, health insurance, and risk management are the primary reasons why this percentage is larger than that of certain other outsourced jobs.
For everyone, research and development is time-consuming work; therefore, in order to free up a significant amount of time, this task is outsourced. Researching involves everything, from customer demographics to financial studies to medicinal studies and anything else that a company needs to know in order to progress further in its development.
Magellan Solutions' Actions To Remain as a Top BPO Manila Philippines
The general program of Magellan Solutions in 2019 is to introduce as many BPO services as they can. So, they created programs in data management, eCommerce, and omnichannel.
On top of that, they also made several services in the 3D industry such as CAD outsourcing services.
Of course, inbound and outbound call center services are still their cream of the crop. In fact, most of their clients saw a 40% increase in their inbound sales conversion rate.
Magellan Solutions also participated in some international conventions to improve their business processes and technology solutions.
During the second quarter of 2019, they took part in ConnecTech Asia 2019 in Singapore. 
This convention aims to enhance call center technologies, data transfer processes, business continuity approaches, and security measures.
Participation of Magellan Solutions in these international events opens up many opportunities for a possible partnership. 
Hence in the last quarter of 2019, they opened a new call center office to accommodate their growing list of SME partners.
The management also feels that healthcare BPO will become a trend in 2020 because of the worsening situation of the new coronavirus. 
As a result, they improve their HIPAA-compliant protocol to provide better service for their business clients.
Top BPO Companies in the Philippines 2020
1 Teletech
2 Magellan Solutions
3 Global Sky
4 KDCI Outsourcing
5 Propelrr
6 Loft
7 Main Source 365 Tech
8 D&V Philippines
9 TaskBullet
10 7th Media Digital
The efforts of Magellan Solutions in 2019 resulted in inching two spots to gain second place in the top BPO companies in the Philippines in 2020.
Meanwhile, the 2019 top call center company (Helpware) is not even on the list. It shows that more mature companies can sustain their position compared to newer companies.
During the early part of 2020, the country was hit by the COVID-19 pandemic. As a result, many organizations stop operating including some call center companies.
Magellan Solutions' Actions To Remain as a Top BPO Manila Philippines
The management reacted quickly after the government announced a nationwide lockdown. 
They started providing working tools for their work-from-home employees just after a month of lockdown. 
The transition from an office setup to remote work is not as smooth as anyone can imagine. But Magellan Solutions management assisted all their agents all throughout the process.
On top of that, they also provide internet incentives to alleviate the workload of their agents.
Meanwhile, for those who don't have the ability to work in their home, they provided a staff house with free accommodations and a shuttle service for easy transportation.
As a result, 80% of their account becomes fully operational just a couple of months after the transition. 
To top it all off, the organization sustains the number of clients they're getting monthly which adds up with their growing international business partners.
Top BPO Companies in the Philippines 2021
1 Magellan Solutions
2 Six Eleven Global Teleservices
3 Cloudstaff
4 Infinit-O
5 Support Services Group
6 HireSmart Staff
7 AS White
8 Helpware
9 Office Partners 360
10 Teletech
Their great response to the pandemic crisis gives Magellan Solutions the edge over other BPO companies. 
Thus, they gain the top spot of Top BPO Companies in the Philippines 2021. One thing to emphasize here is how erratic the list is from top to bottom.
In fact, no other companies remain in the top 5 for over 3 years except for Magellan Solutions.
Magellan Solutions' Actions To Remain as a Top BPO Manila Philippines
Transitioning from office work to work-from-home is one thing, but sustaining it for a couple of years is another.
It'll be hard to maintain the quality of work if there's very minimal supervision, especially in the call center industry. 
That's why trainers implement weekly coaching and training through online meetings. This way, agents can still maintain their excellent quality even with minimal supervision.
Magellan Solutions also provides monthly supplies that will protect agents from COVID-19 such as face masks and alcohol.
On top of that, they also create stricter health protocols to ensure the safety of agents working in the office.
Finally, one of the problems faced by BPO companies is the rise of the attrition rate. According to a recent study, the 2020 turnover rate grows up to 45%.
It means BPO companies have to make a better effort to keep their agents as it might be a big issue if they have tons of clients but no agents to work on it.
Good thing Magellan Solutions managed to maintain its 18% attrition rate. They did this by connecting with their agents.
Fred Chua, the CEO of the company, has a monthly Town Hall meeting to address issues concerning their agents.
It makes decision-making easier as everyone in the organization is involved in the solution. As a result, agents are happier and the turnover rate is also lower.
Conclusion on the Top Companies of the Business Process Outsourcing Industry in the Philippines
Magellan Solutions has been a constant top 5 BPO company in the Philippines for over a decade now. 
The management always finds a way to provide solutions for every challenge with or without the pandemic.
On top of that, the success of the organization is the combination of nurturing its business partners and taking good care of its agents.
Maturity is also a big factor when it comes to sustaining their position in the top spot. 
Having a couple of decades of experience ensures that management has knowledge when it comes to outsourcing the industry and supporting their employees.
Ready to Partner Up with One of the Best Outsourcing Companies in the Philippines
If you are a small or medium business looking to outsource your call center service then go to Magellan Solutions. 
We have more than 18 years of experience providing services for SMEs from different industries.
Here are some contact support services we offer:
We are an ISO-certified BPO company that strictly follows a high standard of service from recruitment to the onboarding process. 
Besides that, we guarantee fortified protection for your data. Our tech support team has different security protocols to prevent online breaching.
Our Business Developers can help you in setting up your key performance indicators (KPI). KPIs will guide you and monitor the progress of your business with us.
We also offer guaranteed flexible pricing options based on several factors like service and number of agents you need. Magellan Solutions understands that start-up businesses have limited funds for outsourcing services.
Contact us today and get a free 60-minute business consultation. Please fill out the contact form below.
TALK TO US!
Contact us today for more information.