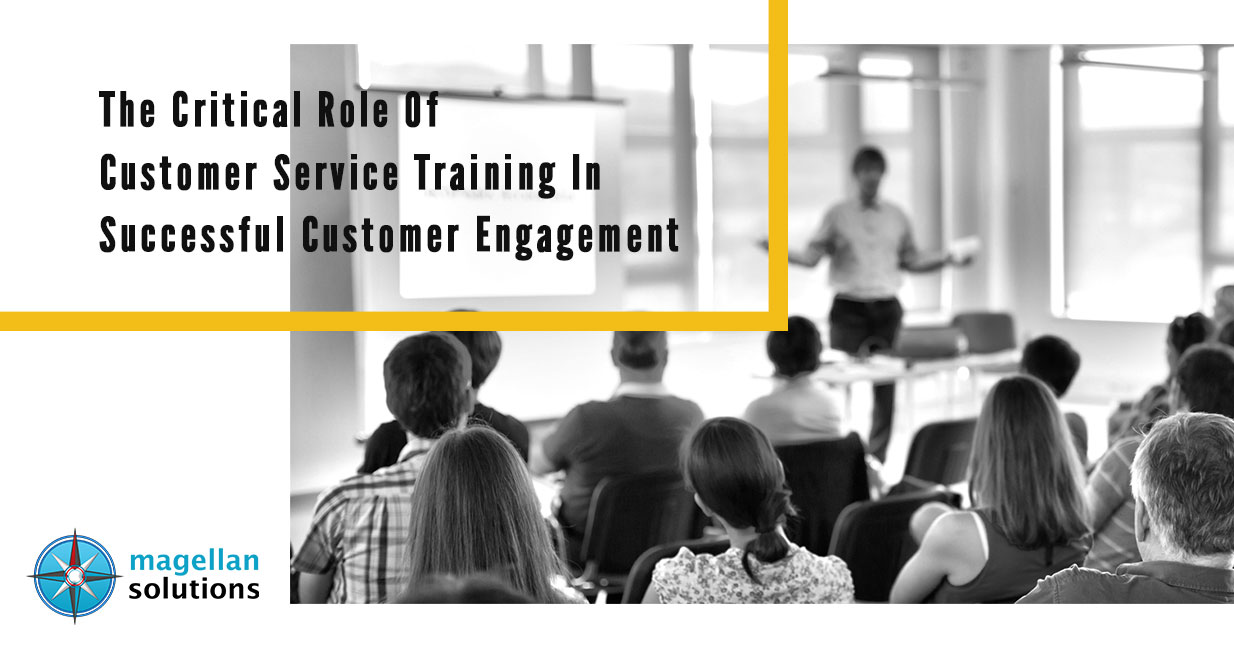 In business, external success begins with inner success. To develop a strong and lasting relationship with customers, you must first strengthen the camaraderie within your organization. To keep the customers satisfied, you must first create a great corporate culture. And finally, to ensure a meaningful customer engagement, you must first teach and expose your employees the ins and outs of customer service.
How would you this? Start with the basics — customer service training.
Customer engagement starts within
Customer service training is the initial step in leveraging customer engagement. As the saying goes, "what you sow is what you will reap." How you shape, teach, and train your new hires predetermines how they will handle future circumstances with your customers.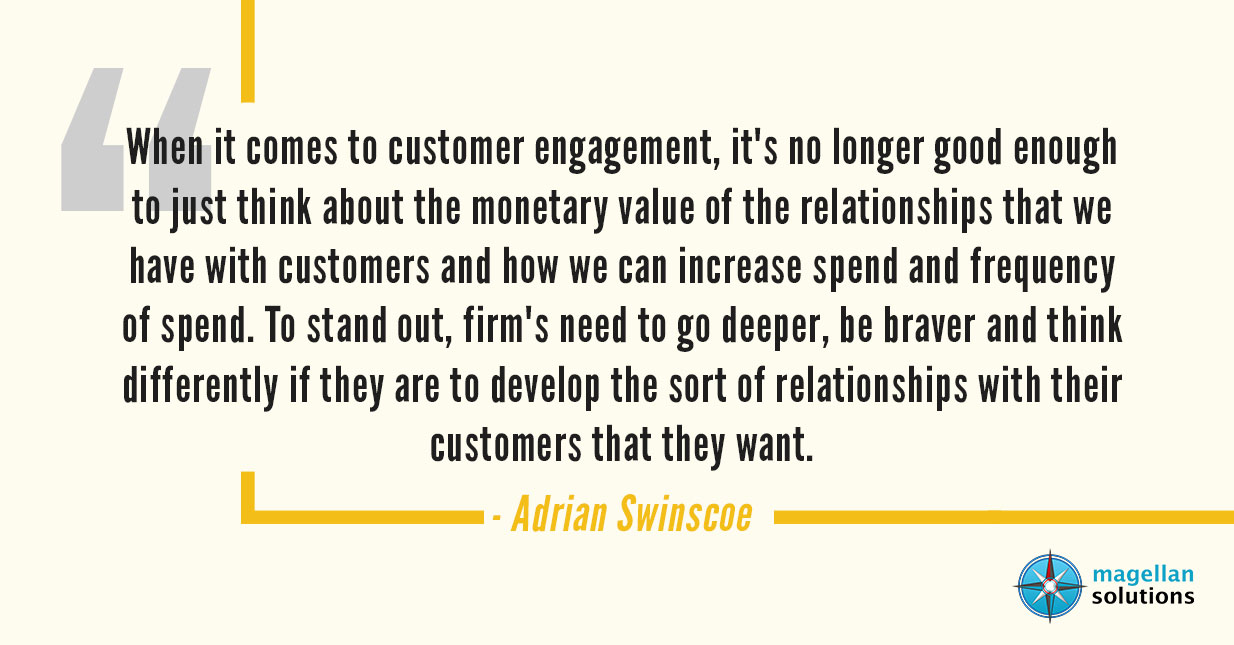 This is similar to what the Magellan Solutions' training manager Joseph Dizon said in an interview, "if they [customer service representatives] are more attuned to customer culture and [knowledgeable in] customer communication, customers will be more engaged and perhaps trust the agent more on the call. It also reflects the competency of our agent." Aside from price and product quality, what really drives customer engagement is the quality of their experience when dealing with the company.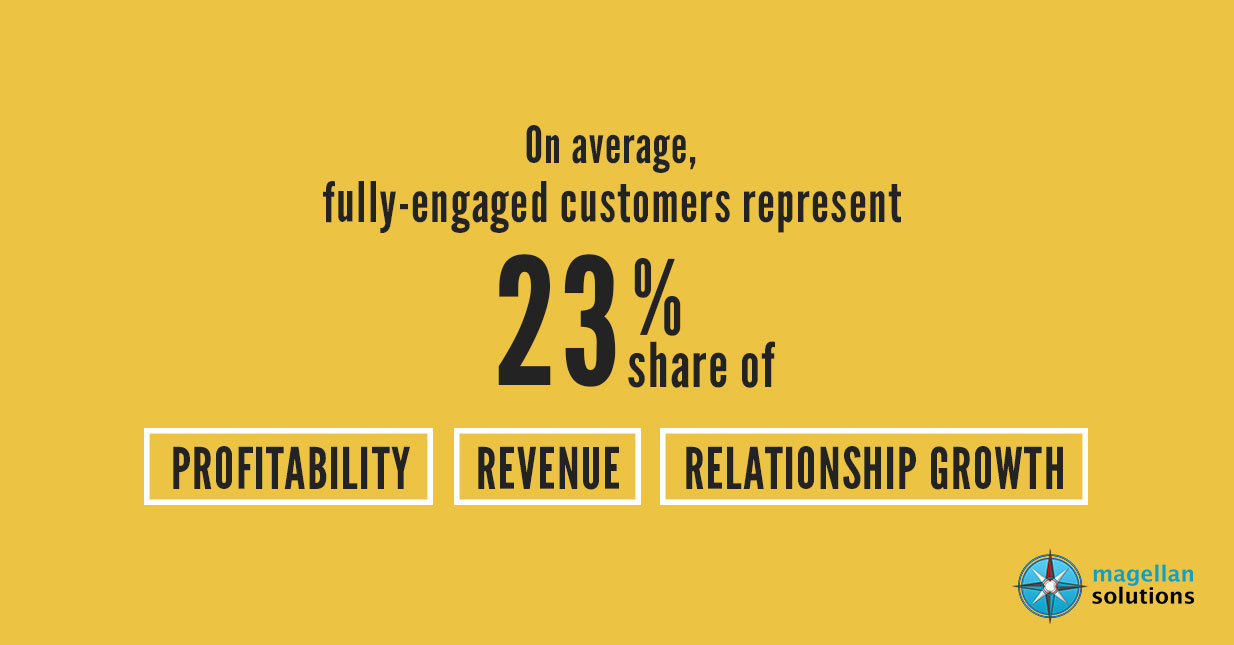 Investing in customer service training to facilitate customer engagement positively impacts the business. On average, fully-engaged customers represent 23 percent share of profitability, revenue, and relationship growth compared to typical customers, according to the data released by Gallup, a management consulting company.
However, the best-selling author Adrian Swinscoe reminded us in the Forbes article "What Does Customer Engagement Really Mean" that "real, lasting, and durable relationships aren't just transaction but are much more complicated and contextual than that."
Phases of customer service training
Customer service training is usually divided into different stages. In Magellan Solutions, manager Joseph Dizon said that customer service training is subdivided into three phases: foundation skills training, product specification training, and OJT or the incubation period.
Foundation skills training (FST)
As the initial phase of the customer service training, foundation skills training (FST) aims to build the foundation of an agent's communication skills. In this period, the trainer follows a curriculum that outlines every topic which needs to be covered during the FST. This involves the following:
Accent-reduction training: Filipino call center agents who came from different regions of the country often have dialectical accents. This stage aims to reduce the dialectical influence that agents have with their speech to make them sound more neutral. This, in turn, allows agents to speak more clearly and enables better communication between them and their callers.
Grammar: Along with speech clarity, agents should also learn how to speak correctly. In this stage, customer service representatives are taught the right structure, syntax, arrangement of words, and other necessary grammar rules. By improving their grammar, they can use the proper tone when they speak to customers — a significant ingredient needed when building good customer rapport.
Customer service: This part discusses all concepts on how to properly take care or deal with customers. It covers telephone etiquette to make the agents attuned to how they should behave when talking to someone over the phone.
Customer-centric behavior: Not all customers are alike. Therefore, there is a particular approach tailored to every customer type. Learning what approach to use is crucial because today, customer experience is a key differentiation in the customer service industry. That is why early in the process, agents should learn how to empathize with a disgruntled or worried customer and build meaningful relationships with them.
Active listening: Listening the right way enables agents to give better assistance to customers because this means that the agent takes into consideration what the customer really wants behind the words that he or she utters.
Failing to understand one's culture may lead to communication breakdown. For instance, there are certain nationalities who don't appreciate certain comments that are commonly accepted in a particular country. If customer service representatives are familiar with their callers' cultural nuances and cultural references, they can give their customers the best customer experience. Similarly, knowing one's culture will also encourage their callers to engage more in the conversation.
Role-Playing: Theoretical knowledge is not enough to become an effective call center representative; they have to apply it in real-life. In Magellan Solutions, trainees are given certain scenarios which they need to act out. This allows them to practice what they learn and preparing them in handling actual customer calls.
In Magellan Solutions, the FST phase lasts for about five days for voice campaigns and three days for non-voice campaigns.
Product-specific training (PST)
Compared to the FST, product-specific training (PST) is more technical. This phase focuses on the specific requirements of a campaign. In PST, the agents should gain all essential knowledge for a particular product or service, the company background, and the common problems consumers experience with the product or service.
The training for PST usually lasts for five days both for voice and non-voice campaigns.
Incubation
Before subjecting trainees to work, they should first undergo the incubation or the transition period. To prepare them for handling actual calls, they are first exposed to how their trainers, leaders, and experienced agents do the job. After this process, they will take calls by themselves with the guidance of the trainer or an experienced agent. The latter will then evaluate the performance and identify what needs to be improved to meet the requirements of the client's campaign.
Through incubation, trainees can put all their learning into practice.
For voice campaigns, incubation lasts for 10 days while 12 days for non-voice campaigns.
Aside from the aforementioned phases, Magellan Solutions' training department also implements pre-training and post-training assessments to determine the skills level of an agent.
Pre-training: This is carried out through an interview or verbal assessment before the training. This is done to gather information about the level the agent is currently in.
Post-training: This is executed after subjecting the agents to training to find out how much they have improved or how much they have learned during the whole training session. The assessment will be based on a data that would allow trainers to see the improvement of the trainee during the entire training period.
For the past six months, Magellan Solutions showed significant improvement in these three phases in terms of attrition.
There is a significant drop in attrition for the foundational skills training. The same goes for product-specific training and the incubation period.
This improvement is due to the continuous improvement in terms of coaching and monitoring being done by the Magellan Solutions' training department.
A continuous process
Although training new hires is the main focus of the most organization, those who are working for quite some time also need to undergo such training on a regular basis.
The American customer service expert Shep Hyken emphasized in the Forbes article "Every Employee Needs Customer Service Training" that employees should realize that customer service training is something employees should do consistently to "reinforce good habits and principles."
The quality of your customer service depends on how you reinforce this idea into your organization and turn it into a concrete action. It pays to have a refresher and an upgrade to remind your team how important customer service is to the overall growth of the company. This will also serve as a way to maintain the engagement of your employees. Improving employee engagement will give you the assurance that your customers will be more confident in using your services. With more confidence towards your brand, they have a higher chance to become more engaged.
Magellan Solutions' customer service training comes in various forms: initial training, cross-training, upskilling, and retraining.
As discussed above, the initial training takes place when an agent enters the company. This is the phase wherein the training department teaches all necessary information needed for the position.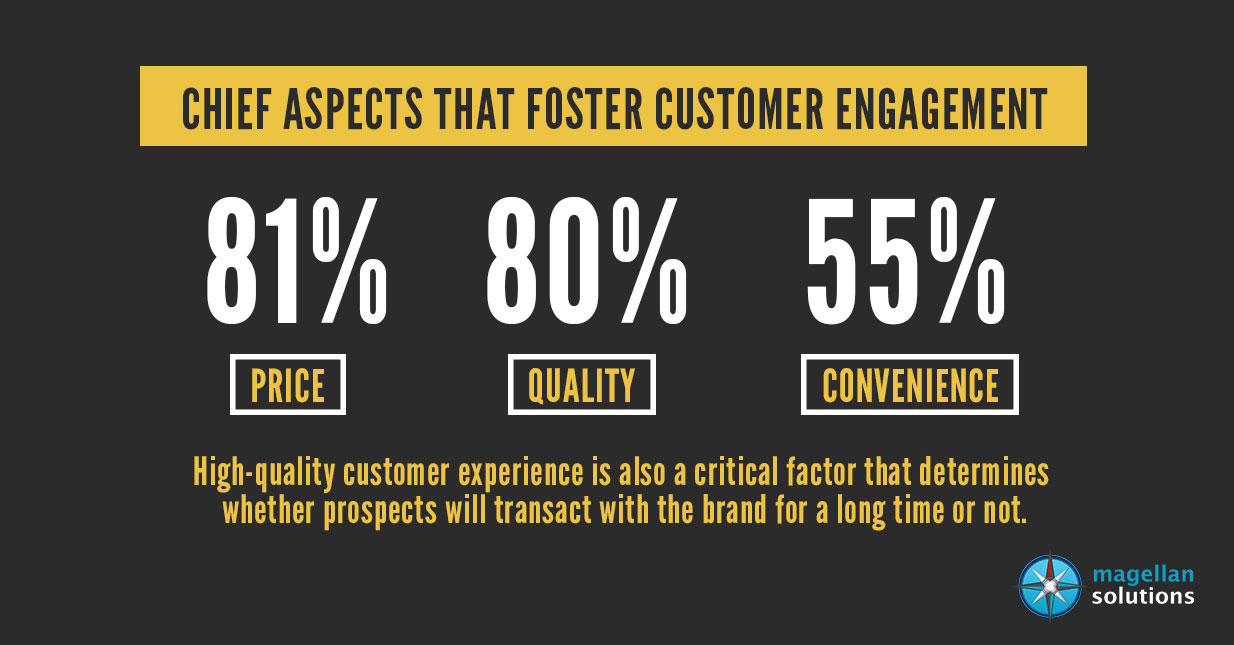 Cross-training, on the other hand, is for agents who are trained for one campaign to another.
Upskilling happens when there is a need for an upgrade. For instance, a customer service representative will undergo this training if the client requires them to handle billing as well.
Finally, retraining is for an agent who fails in the quality assurance assessment. The agent will again undergo initial training, but this time, it will be more in-depth and focused.
The impact to the overall success
According to training manager Joseph Dizon, customer service training can affect your company's success in the following ways:
Well-trained agents can translate the concepts they have learned to behavior on the phone. If they behave as prescribed, they will create a good lasting impression on customers. Customers, in return, will share their positive experience. Through this, a lot of people would think that this particular business is very effective in handling customer inquiries or customer issues. "When people talk about the service that we give, it reflects directly to our clients. If the clients are happy with the feedback, they will become happy with the service that we give them as well. That would translate to a longer business partnership," Dizon explained.
Fewer escalations Clients do not like escalations. That is why it is crucial to make the training ground solid, well-founded, and the training content well-delivered. As a result, clients will become happier, there will be longer contracts, and stronger business partnerships which would translate to more profit and stability.
Key points to remember when conducting customer service training
To make sure that your customer service training is effective, here are some things that you need to keep in mind:
Know the audience. Profiling is very crucial because it will allow the trainers to know the capacity of their trainees. Not all trainees learn at the same pace. That is why it is a very important thing for trainers to know how to adjust their approach or method to maximize learning.
Make sure that there's fun while learning. Trainees will absorb new knowledge more if they are having fun while learning instead of being constantly pressured.
Value partnerships. Training new recruits is a job wherein relationship building is very essential. This is why trainers should know how to respect learning styles and background, especially because everybody has a different learning curve.
Conclusion
How you treat and develop your employees reflect on their performance towards your customers. The more engaged they are in your company, the more they can give service to your customers which they will surely love or appreciate. As an effect, their experience will become more memorable and will trigger them to interact more with your business — resulting in deeper customer engagement.
And it all has to start with the most basic, initial thing every customer service representative should go through: customer service training.