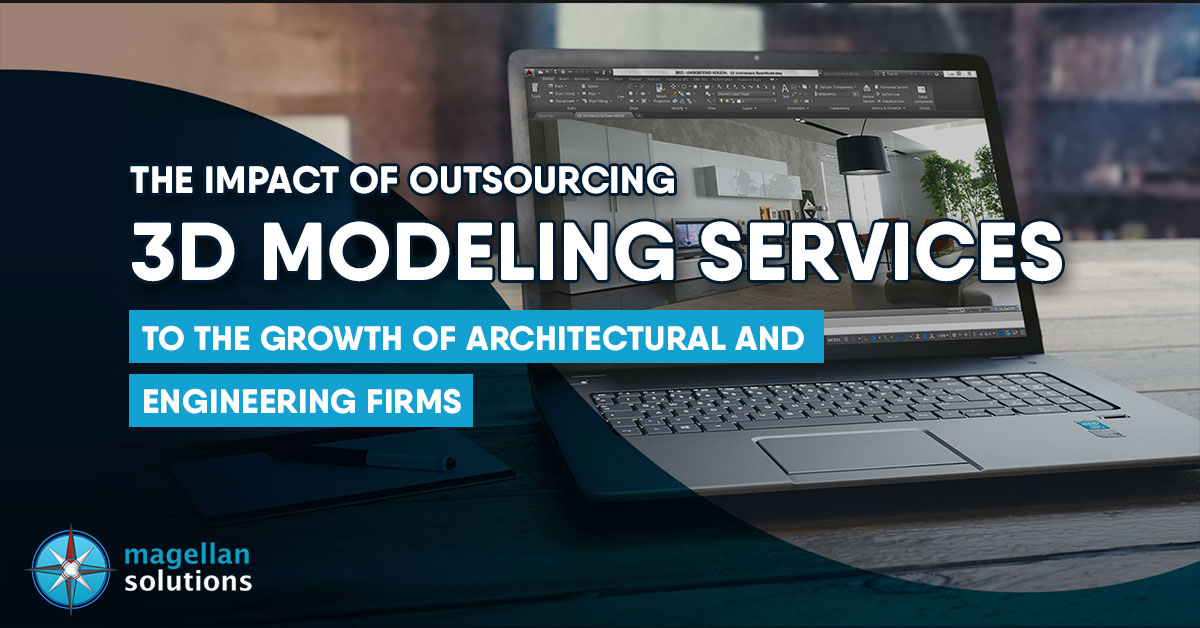 Outsourcing 3D modeling services has enabled architectural and engineering firms to give more focus and resources to their core business, thereby meeting clients' expectations and driving business growth.
This is the main purpose of outsourcing: to increase the value of an organization's products or services.
In this generation where there is a heightened need for both architectural and engineering services given all the developments that are taking place, outsourcing 3D modeling services and other functions is a smart thing to do.
The evolution of outsourcing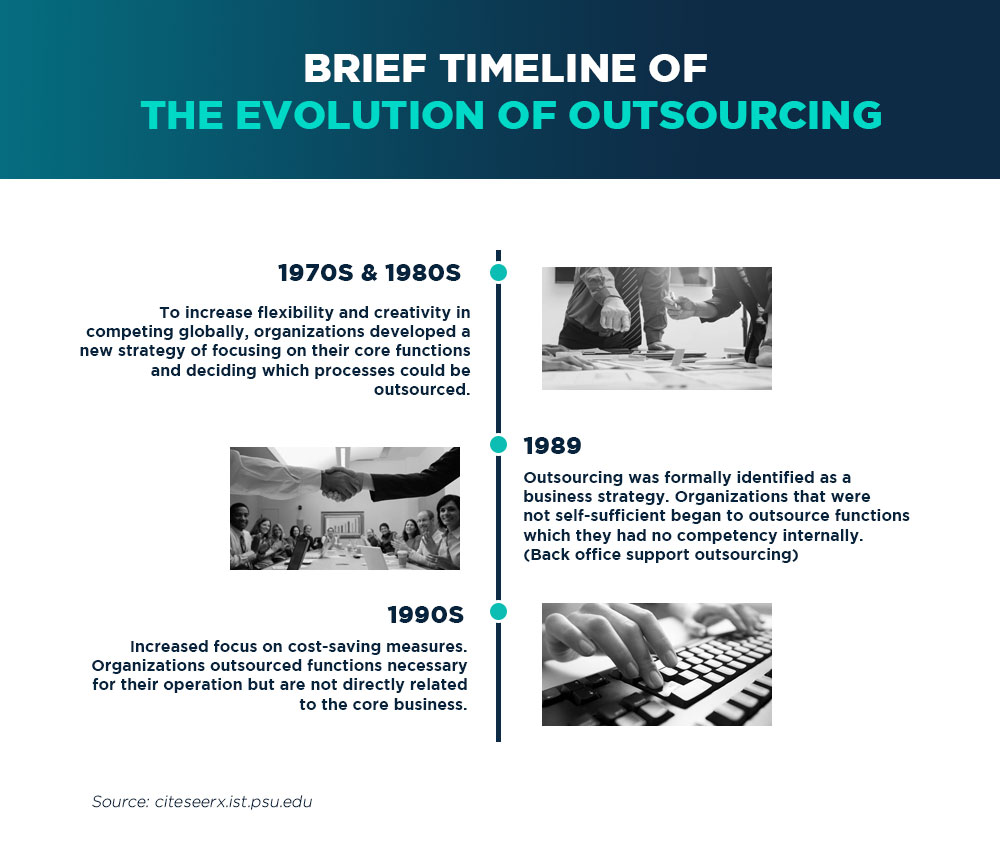 Originally, organizations during the 1970s and the 1980s decided to outsource some of their processes so they could focus more on their core functions. They saw outsourcing as an avenue to increase their flexibility and creativity in competing globally.
In 1989, outsourcing became a formal business strategy. Businesses that lacked internal competency turned to outsource some functions to meet their business needs.
A tool for cost-saving measures became the primary role of outsourcing during the 1990s.
Today, various organizations from different parts of the world continue to enjoy the benefits brought by outsourcing.
An essential growth element
Time is crucial for the growth of architectural and engineering firms. It is an element that guides architects and engineers in determining the task they need to complete before a meeting with a client or even when beating the deadline.
The proper and smart utilization of time can create a positive testimonial for the contractor, a factor that breeds trust and confidence.
However, time is a finite source. It is something that money can't buy. This is the reason why effective time management is necessary.
By strategically organizing regulations regarding a project's allocated time frame, architectural and engineering firms can enhance the overall effectiveness, proficiency, and productivity of their firm. These qualities attract clients. And with a steady stream of new projects, firms will continue to grow bigger.
Simultaneous with a company's growth comes the need for more resources, including time.
Here's the good thing; outsourcing helps companies leverage other people's time, skills, and effort. This would give them the confidence that despite the growing number of projects they are handling at the moment, they still have the capacity to complete it within the given time frame.
But in what way should architectural and engineering firms determine the tasks that they need to outsource?
The Eisenhower principle and its relation to outsourcing
Dwight D. Eisenhower, the 34th president of the United States, devised the Eisenhower principle which has helped many organizations and individuals in knowing what tasks to prioritize based on its level of urgency and importance.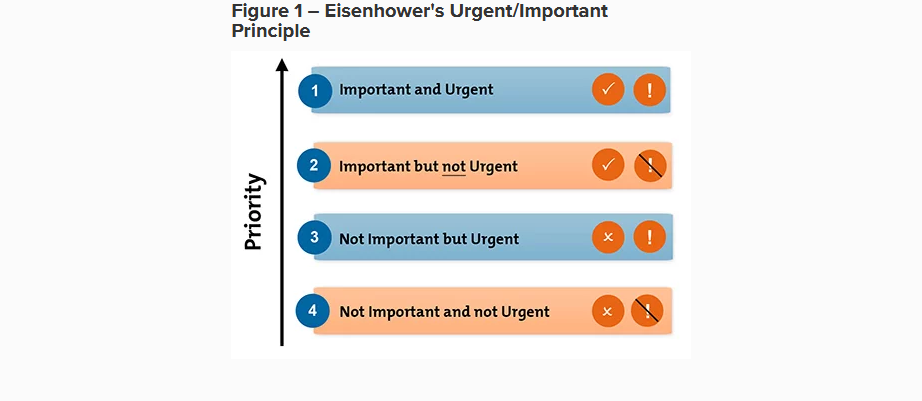 Its matrix is divided into four quadrants:
Important and urgent
Important but not urgent
Not important but urgent
Not important and not urgent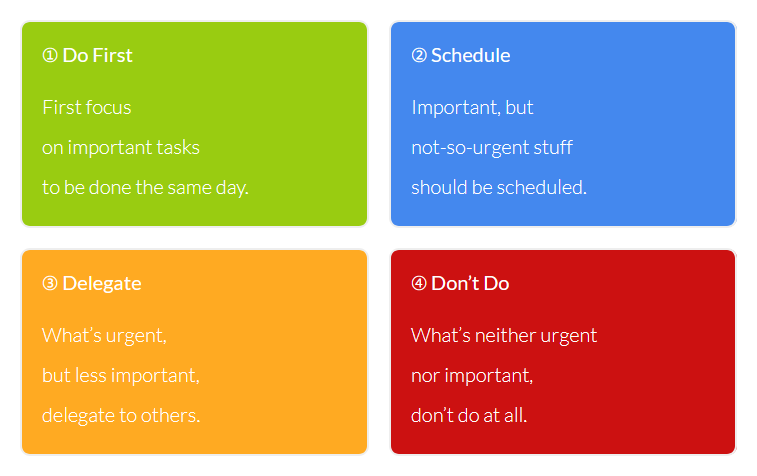 Tasks that fall under the first quadrant (important and urgent) require immediate attention. This includes core functions such as an emergency meeting with a client.
The second quadrant (important but not urgent) refers to the tasks that can be scheduled. This does not require any action right away but is still deemed as necessary to the growth of the organization.
The third quadrant (not important but urgent), on the other hand, are those that can be delegated. The tasks that fall under this category are generally the tasks that can be outsourced.
This includes 3D modeling, CAD, 2D drafting, structural analysis, and other functions that are critical to the overall project but do not necessarily demand the effort of an architect or an engineer.
Meanwhile, the tasks that fall under the last quadrant are those that don't contribute at all to the success of the organization.
The boon of outsourcing 3D modeling services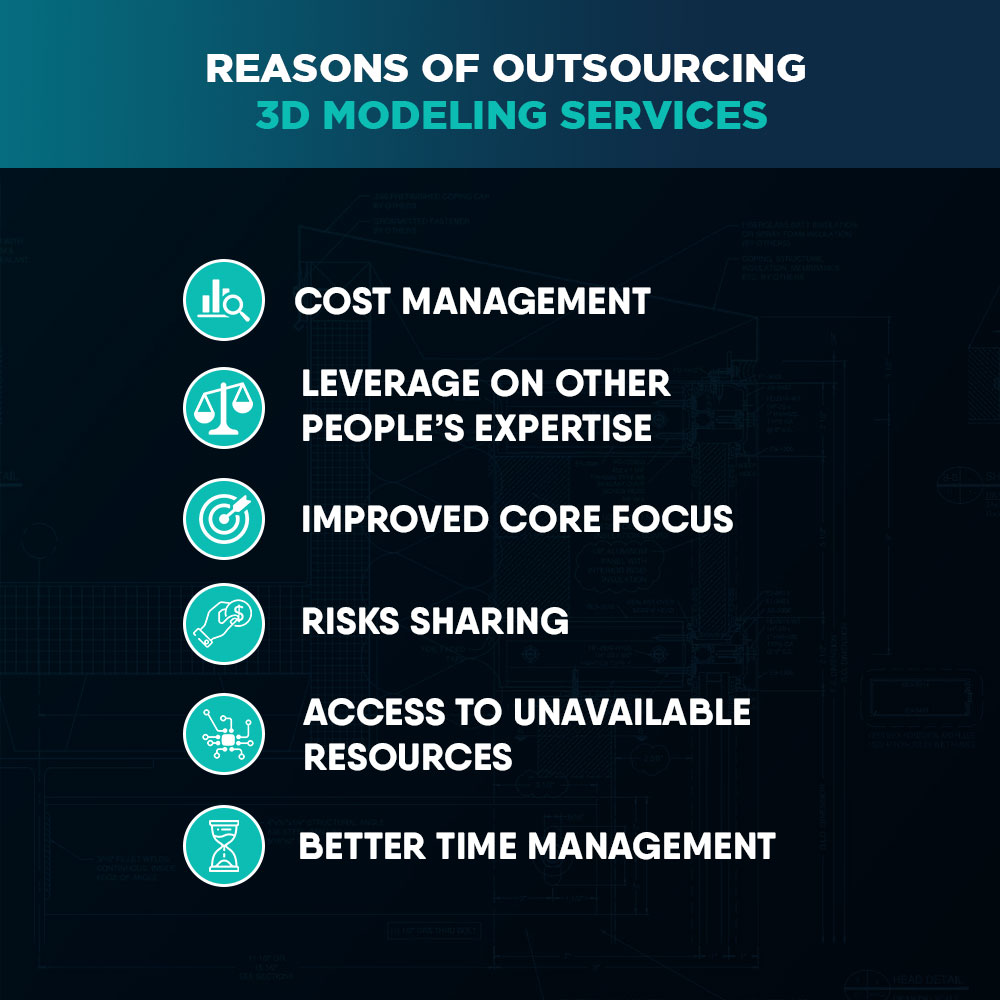 Capitalizing on other people's time, in itself, is a boon to businesses. As long as carried out smartly and strategically, it can bring a positive return on investment.
Outsourcing, though, does not only help firms achieve a positive ROI. One of its initial benefits is the reduced cost of the services, as compared to hiring an in-house 3D modelers.
According to an article in Industry Week, companies that are using outsourced services can save up to 30 percent to 50 percent on labor costs "by leveraging high-quality resources at low-cost locations."
Gaining access to world-class capabilities is another benefit attributed to outsourcing. 3D modeling, along with other architectural and engineering services, can be entrusted to other talents who can devote sufficient time to doing the task.
In return, architects and engineers from the actual firm can spend more time in planning and constructing the actual infrastructure.
Risk sharing is another factor that firms can take advantage of.
There is also a possibility wherein a small-sized firm has limited equipment, which they can take advantage of once they decide to outsource.
Achieving success through outsourcing
Is success definite for those who would like to give outsourcing a chance?
Not exactly.
There are critical areas that should be taken into consideration for a successful outsourcing program.
First, both parties (the firm and the business process outsourcing company) should set clear goals and objectives that would guide them throughout their outsourcing relationship. It is important to keep a strategic vision and plan.
Choosing the right vendor is also crucial. Their vision should align with the firm's vision. A proven track record regarding their past projects is also an important consideration. After that, a properly structured contract is needed.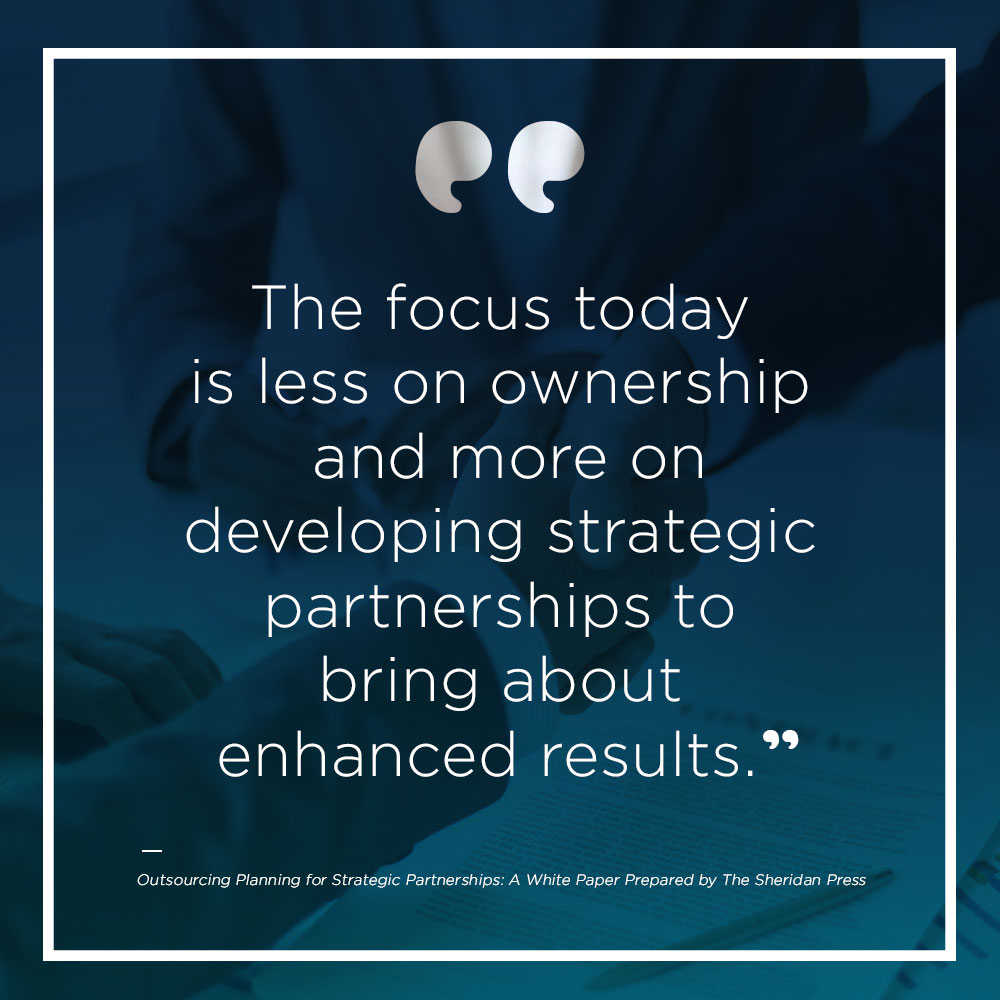 While the outsourcing relationship is on-going, both parties should maintain open communication and careful attention to personnel issues.
This is the thing about outsourcing. For firms to achieve the result that they want, they should invest not only money but also time and effort in the beginning. If they do this, rest assured that they will reap the long-term benefits of outsourcing.
The business landscape is an ever-changing place that requires organizations to adapt and to innovate. Failure to do so can cause their downfall. Today, firms cannot survive alone. They need the help and support of others.
Fortunately, outsourcing companies can help them develop strategic partnerships wherein both parties can support each other in growing and succeeding.
Having a hard time managing your time and focus in your architectural or engineering firm? Outsource now! Contact us for more details.
TALK TO US!
Contact us today for more information.