Virtual Receptionist Services
Elevate your business communications with our efficient answering service. Tailored for small businesses, startups, and established industries. Trust our iso 27001 accredited BPO to deliver committed virtual receptionists and 24/7 support.
Why Do You Need Virtual Receptionist Service?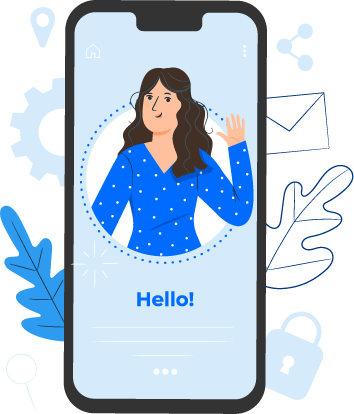 Our live answering services play a huge role in companies. They serve as your front liners in the office. As a result, the call answering service sets your brand standards. Furthermore, we equip them to build contentment and trust from customers. They are hired to interact with and serve your customers and clients. A phone answering service is often the customer's first interaction with your company.
We know that nothing is more frustrating than being transferred across multiple departments. We don't want to put more stress on your customers than they already have. Avoid a poor user experience. Our professional answering service employees are trained to take the time to fully understand your consumers' needs and identify the best way to assist. We also try to have the best phone etiquette set, working fast to gather all data needed and limiting the time we put your customers on hold. Regardless of urgency, we want to ensure that the current customer is a priority.
But virtual receptionists can do more than just what their titles may suggest. The main tasks of a telephone answering service are to take constant calls from customers, clients, suppliers, or business partners. Aside from that, the call answering service also encompasses virtual assistants' work. They work on appointment settings if you prefer outsourcing that. They may also take care of message-taking and forwarding. All this they can do at a global standard with our multilingual communication means.
Why hire Sykes, Concentrix, or even a Ruby receptionist when you can employ Magellan Solutions? Our answering service for small businesses is groomed after your needs. Our receptionist? No. Instead, we want to hear you say, "Wow! My receptionist is great!
Choose the best virtual receptionist service with the best BPO solutions provider today!
Our Current Benchmarks For Virtual Receptionist Services
United States, Australia, Europe, and Asia
Common Calls We Have Widely Catered To
Travel, Transportation, Telecommunication, Retail, Real estate, Media and Communications, Manufacturing, Consumer electronics, Insurance, Healthcare, Legal, eCommerce, Education, Food, Hospitality, Automotive, and Government agencies
Flexible Pricing Option for SMEs
We accept packaged, results-based, and other business models
Our Approach To Virtual Receptionist Services
Virtual Answering Service
We are a growing generation that uses online platforms. We would rather make use of technology to get things over with. And because of the pandemic? Answering services seems to be in a pretty good spot. Your customers can't go outside. Instead, they turn to online services. That is where we come in to help.
Virtual Receptionist Medical
Our physician's answering service understands your office needs because we have our own. We give you live operator service during business hours. It is available for call overflow or after-hours, 24/7 call monitoring. The healthcare industry matters the most in these times. And we, as a company serving the people, guarantee quality service for patients and healthcare practitioners alike.
You no longer have to worry about fully giving up control of your projects. Instead, you could take advantage of outsourcing for your company. Continuous improvements are expected with outsourcing your virtual answering services. We have the proper training and tools. With these, we help the continuous growth of your business along with ours.
24/7 Answering Service Cost
In the global business, the standard 9 to 5 workday is no longer considered as usual working hours. With the never-ending accessibility of services and products, purchasers are present 24/7. We know you don't want frustrated customers going elsewhere. We offer round-the-clock services for it, law, finance, sales, and marketing. You don't even have to worry about the extra cost. We offer a one-time signing contract that we can talk about!
Our law firm receptionist provides inbound, outbound, and back-office work for you. We offer training that adapts to your needs. As a result, we guarantee quality service with skills that we hone and upgrade.
Outsource Your Attorney Answering Service
The experience you give your customers makes up a huge part of your company brand. Many of our clients have enjoyed a high level of service. They no longer worry about the support coverage gaps that used to occur. Our company provides a smooth, effective virtual receptionist outsourcing experience.
Get To The Bottom Of The Problems Fast!
There will always be a need to hire virtual receptionists. We know how important it is to set up a brand standard with the first call made. The receptionist is responsible for making or breaking what you have built. Handling a number of industries, we are very much aware that long-term deals mean that business is going well. That is why we make sure to have only the best of the best when dealing with calls.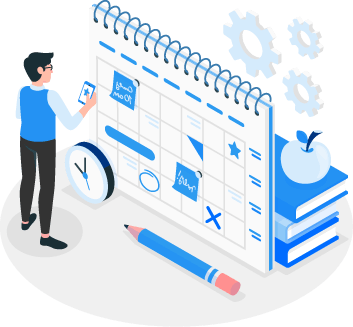 Magellan provides regular training in a wide range of tasks. These include customer service, verbal communication, and technical skills development. All are expected to have a virtual receptionist who provides professional assistance to callers.
We integrate the use of various call center software. This is to provide fast, effective, and enhanced service to your callers. Our software includes but is not limited to Bria, Five9, FreshDesk, ICBM, RingCentral, ViciDialer, and Zendesk.
Our process is systematized yet flexible to your requirements. We note valuable information and use it to create effective call scripts. You can also provide us with in-house prepared scripts if you prefer.
Cost-Effective Service For SMEs
You would not find any other reasonable and affordable pricing in other countries. Our huge talent pool and customized solutions are perfect for your startups and established businesses. We will surely provide you with quality virtual receptionist services at a fraction of the cost.
Encompassing 24/7 & 365 Days' Worth Of Call Operations
We follow an established shifting strategy. In turn, we can answer phone calls 24/7. Through this, we ensure that our receptionists are assisting as much as they can day in and day out.
Quality Assurance And Monitoring
Magellan Solutions conduct regular quality assurance and call monitoring operations. This ensures that our accounts continuously meet and exceed your expectations.
What Is A Virtual Receptionist Answering Service?
A virtual receptionist is not much different from a virtual assistant. But one of the main differences a receptionist holds is the responsibility of being in charge of entrance to your business. Unlike a virtual assistant who caters to the client, a receptionist caters to consumers, clients, and business inquirers. They serve anyone who comes knocking at your doors for anything.
Your outsourced virtual receptionist would be responsible for receiving calls. They are also somewhat similar to customer representatives. We train them to build a connection on call and keep the caller interested in availing of your products or services. We make sure that they are knowledgeable of what you offer and why. We do not deploy just anybody in the field. We make sure that they are equipped with software and tools to make communication easy as breathing.
How much to outsource virtual receptionist services?
Choosing the Philippines to outsource your receptionist is already a big leap in budget-saving. But of course, there will be considerations we want you to know as to why we would be setting an unexpected price. Our company shoulders all the benefits of our employees. From taxes to healthcare benefits and additional pay for additional work. Furthermore, the proper tools and equipment are needed. But even with all this, we guarantee that all this is still cheaper than in-house receptionists.
How to outsource a virtual receptionist?
First of all, you need to know the kind of tasks your receptionist would take on. This gives us an idea of the contract offer you. Upon receiving the contract, we would ask for the requirements you prefer when working with our trained receptionist. We also ensure that we are prepared to offer a customized solution as an option you can choose from. Furthermore, we do not limit employees when it comes to giving responsibility. We ensure they are given more than enough information to make the cut for your virtual receptionist need. Once everything is catered to your needs, signing the contract is the only thing left.
How do Virtual Receptionists Improve Customer Service?
It might not come as a surprise to you. But having a receptionist is a vital step in growing your business. They are the front runners that filter the proper people you work with. Without a receptionist, you might find yourself wasting efforts on something that a receptionist could have filtered. They are one of the pillars that will support every industry. Hand in hand, they would help even your in-house employees to stay in check with the workload coming in.
Build Your Company's Brand With A Committed Virtual Receptionist At Magellan Solutions!
We got the best virtual receptionists to represent you. You can expect them to serve the people at the front end of your communication lines—the only professionals who will take care of your customer's calls and queries. Every worry, we make sure it is solved. Furthermore, we want your customers to trust you. That is why our receptionists have the most genuine concern for different matters.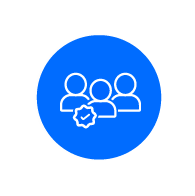 Hire a virtual receptionist in a BPO with ISO 27001 accreditation.
The ISO/IEC 27001:2005 Certification is a widely accepted and globally recognized security standard. This perfectly cements our vision as a top call center and BPO provider. With this, we comply with the highest international and regional standards. Our standards are also based on globally accepted standards and protocols.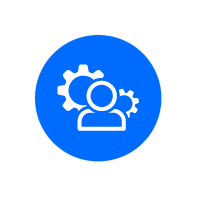 Our Virtual Receptionists Use Top-Of-The-Line Call Center Tools That Results In Efficient Call Flow.
Established in 2006, we have become a leading provider of high-quality call center services. We have handled inbound and outbound call center services, back-office, and data processing services to large-scale organizations and small and medium businesses globally.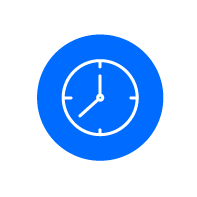 24/7/365 virtual receptionist services for customer-centric and business-centric industries.
Day in and day out, your virtual receptionist is at the beck and call of those who want to inquire. We have a flexible and rotating shift. As a result, we cover all hours of the day. No one would go unanswered. We make every call to a possible partner and client of yours. Even holidays would not stop us from working. That is how much we want you to grow with us as a business.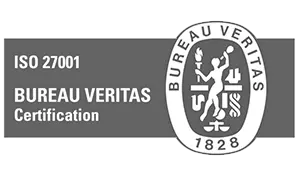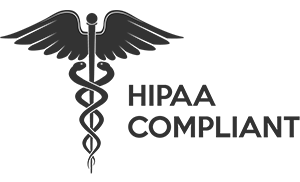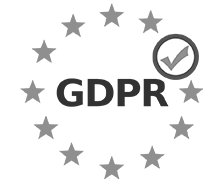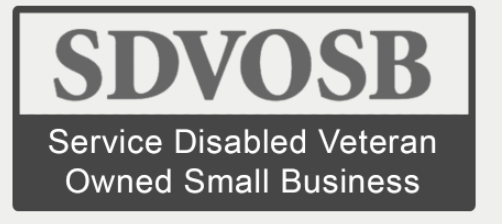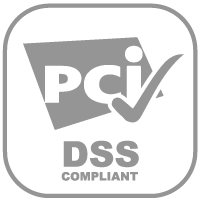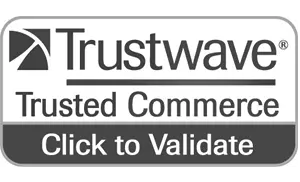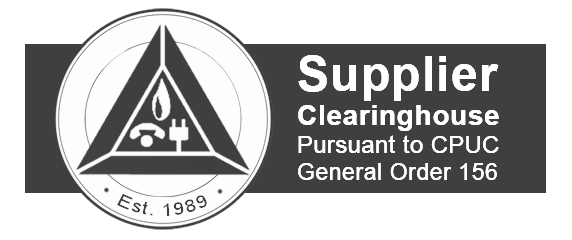 Call us for a FREE CONSULTATION
Toll Free: 1 800 371 6224        US: +1 650 204 3191        UK: +44 8082 803 175,        AU: +61 1800 247 724
Call us for a FREE CONSULTATION
Toll Free: 1 800 371 6224        US: +1 650 204 3191       
UK: +44 8082 803 175,        AU: +61 1800 247 724
September 29, 2023
Exceptional customer service increases repeat purchases by 93%. It helps keep loyal customers, boost lifetime value, and generate referrals. This is why your inbound support
[…]
September 27, 2023
Understanding your customers is the secret sauce to keeping them coming back for more. 56% of customers say they would instead transact with businesses that
[…]
September 19, 2023
Customer support is essential to building customer loyalty and enhancing customer experience. In fact, 84% of businesses that give importance to customer service tend to
[…]
Contact us today for a free 60-min consultation
Thinking about outsourcing? Send us a message for a free 60-min consultation.
We'll read it and set up a call ASAP!
A virtual receptionist service is a service provided by another company, usually by a call center or a BPO like Magellan Solutions. They act as your company's representatives. By serving the people at the front end of your communication lines, they take care of your customer's calls and queries.