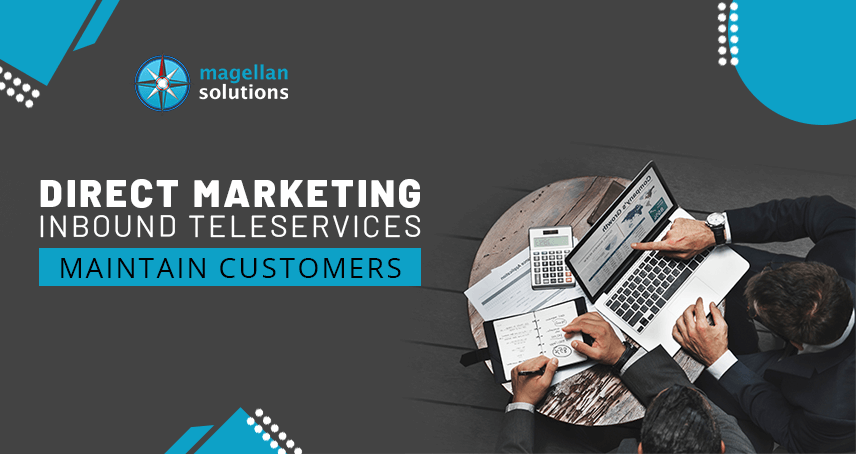 How Direct Marketing Inbound Teleservices Encourage Value-adding Relationship With Your Customers
Direct marketing inbound teleservices is a surefire way to pique the interests of your customers. All the while you provide the necessary information to convince them why they need your products or services. 
For the BPO industry, direct marketing inbound teleservices is a hybrid of two effective sales strategies. These are direct marketing and inbound teleservices. What are these two? 
Direct Marketing
This is a marketing strategy that seeks to achieve the desired action for predetermined customers. This desired action is a response after talking or connecting with the agent. This allows your business to promote directly with your targeted customers. People with the highest chance of making a purchase.
Inbound Teleservices
This is a strategy wherein customers reach your business via phone call or other medium to ask for information or support. This way, teleservices agents get to talk to customers with prior knowledge of your products or services. This is the perfect chance to cross-sell or upsell as agents can convince customers to do so. 
How Does
Direct Marketing Inbound Telemarketing
Works
BPO companies or you may call them direct marketing inbound teleservices merchants offer these services. Businesses can outsource these services to help them connect with customers and drive a sale. Which in turn increases ROI and drives business growth. 
Direct marketing inbound teleservices merchants or BPO companies handle your customers when they reach your business. This is on their own accord. Setting up these services for your business helps you to directly talk to prospects. That has interests with your product or service offering. 
Your outsourced direct marketing inbound telemarketing agents are often equipped with the necessary information to provide quality services for your customers. This way, you can ensure your customer's interests are maintained while you provide support when they need it. 
Benefits of Hiring Direct Marketing I
nbound Teleservices Merchants
Aside from getting a channel wherein customers can reach you and you provide information for them, these are the following benefits you can gain:
1. Concentrated Efforts on Customers
Direct marketing inbound teleservices help you to identify your target customers and learn what marketing messaging resonates with them. This leads to segmentation where you can assess what selling practices drive more deals and what's not. 
Also you can invest your resources and time to maintain the connection with your customers to encourage repeat purchases. Adding value to the relationship between your business and customers.
2. Optimize Marketing Budget
Direct marketing inbound telemarketing helps your business to connect with specific audiences. This allows you to set realistic goals and improve your sales and marketing strategies. 
3. Increase sales with existing and former clients
Direct marketing inbound teleservices lets you communicate with current customers and continue to bring value. At the same time, you are getting opportunities to identify customers that you can align your marketing messages with.

4. Upgrade Loyalty Programs
Direct marketing with specific customers allows you to customize promotions, emails, and offer relatability. You can maximize your direct marketing methods with loyalty programs. This let you inform your customers that you do appreciate their patronage. Which gives them the sense of importance whenever they deal with your business. 
5. Create New Business Opportunities
Direct marketing inbound teleservices merchants help you identify and adapt to changing market demands. As you position your business to respond effectively to these needs. Also you can create strategies based on these changes and keep your market share.
We are an SME-focused provider among
Direct Marketing Inbound Teleservices Merchants
We are Magellan Solutions and we have 18 years of industry experience. We enrich our service delivery through reliable and excellents agents combined with our latest infrastructure. 
We never compromise any information that we have to deal with as we have ISO 27001-certification. This is to assure you that you are dealing with a legitimate and reputable company. 
We are also GDPR and HIPAA-compliant to assure you that we follow the necessary information management protocols. 
Contact us today and let our business development managers customize your needed services. Fill up the form below!
TALK TO US!
Contact us today for more information.