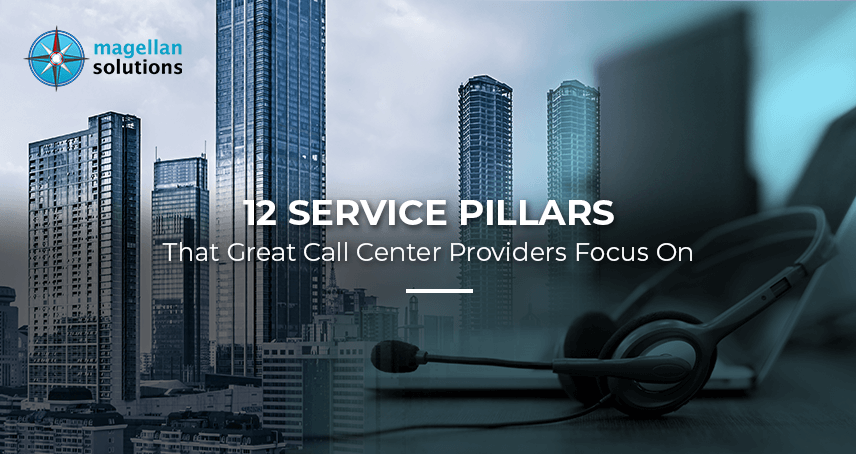 The best call center providers focus on quality customer services over vanity numbers.
Enough with the call center power rankings. Quality over quantity, that's the principle call centers should start to uphold.
Besides, the easiest way to differentiate your business from others in your industry is customer service and not rankings. The better service you can provide to customers, the more people will seek your offers.
In fact, according to Microsoft's State of Global Customer Service Report, 58% of customers say that customer service affects their choice of a brand. Whereas, in the same report, 61% of consumers say that they have stopped transacting with a business after a poor service experience.
In short, call center services, like customer service, can make or break your business.
So instead of focusing on vanity numbers such as rankings and revenues, focus on these 12 service pillars. The aspects of customer service that customers, employees, and leaders considered important in building a successful business.
12 Key Customer Service Pillars of Call Centers
Like any firm structure, great customer service stays resilient with strong pillars. Here are 12 customer service pillars your call center provider should strengthen to attain unprecedented success.
Speed in resolving issues
Fast response times is a pretty obvious pillar of service that callcenter service providers should focus on.
Not everyone will have the patience to wait for queues. If customers are facing some problems right now, they would want it to be resolved immediately.
In a research report by PEGA, they found out that 59% of customers agree that speed in resolving issues is the most important aspect of customer service. 
In fact, business leaders (46%) and employees (53%) also agree that companies should focus on quick resolutions and fast response to problems. Meaning, customers want swiftness through the whole interaction; from first contact to resolution.
Time is people's most important resource, and customers made it clear that waiting is annoying. So make it a priority to provide your customers with fast service and solutions. Do not rely on rankings alone, focus on the BPO company's KPIs and SLAs.
Knowledge of product and service
A great customer experience is not only built on fast response, the correctness of the information also matters. According to Deloitte, 66% of telemarketing call centers believe that accuracy of the data provided will be the priority of customers in the future.
That means there will be more emphasis on knowledge of product and service in the coming years. Instructions should be short and concise and agents must know how to listen properly to customers to provide value-adding information instead of noise.
Reliability
Reliability and knowledge of service go hand-in-hand. When the customers have to interact multiple times with the call center for the same issue, the customer experience gets diluted. BPOs and businesses do not want that.
In a research by MIT Sloan Management Review, they highlighted that service reliability is the service "core" to most customers. In simple terms, reliability is the heart of excellent service.
However, large, well-known U.S. firms, are more deficient on the reliability dimension than on any other. Meaning there is a lot to be done to improve service reliability. That is why call centers are stepping up for the challenge.
With more BPOs focused on improving their service design, and training their agents to be attentive to details, they can help mitigate or eliminate service unreliability.
Proactivity
Modern BPOs are adopting and developing techniques and technologies for proactive communication.
One good example of this is Omnichannel Services. According to Vector, companies that use omnichannel strategies retain an average of 89% of their customers, while companies that don't have such strategies retain only 33%.
As what the number suggests, omnichannel is a value-adding trend that might stay for a long time in the industry. It currently plays a vital role in helping customers interact at all levels with your brand across all touchpoints and provide them with consistent experience throughout their purchase.
Among the many other trends that promotes proactivity are:
Chatbots

Data-driven Marketing

Augmented Reality

Voice Commerce

IVR
Ease of Access
With the boom of technology, customers expect nothing less but ease of access with their chosen medium of communication.
But that is not always the case for BPOs, as some do not have the technology to accommodate the surge of calls and inquiries. This presents a problem for businesses and customers.
In a study conducted by Microsoft, it turns out that 34% of U.S. respondents listed the "inability to connect with a live person for support" and "automated IVR" as some of the most frustrating aspects of the customer service experience. And these are mostly due to outdated technology and processes.
Although 34% sounds manageable, keep in mind that they also found out that 61% of consumers stopped transacting with a business after a poor service experience. Bad service can cause tremendous setbacks to a business.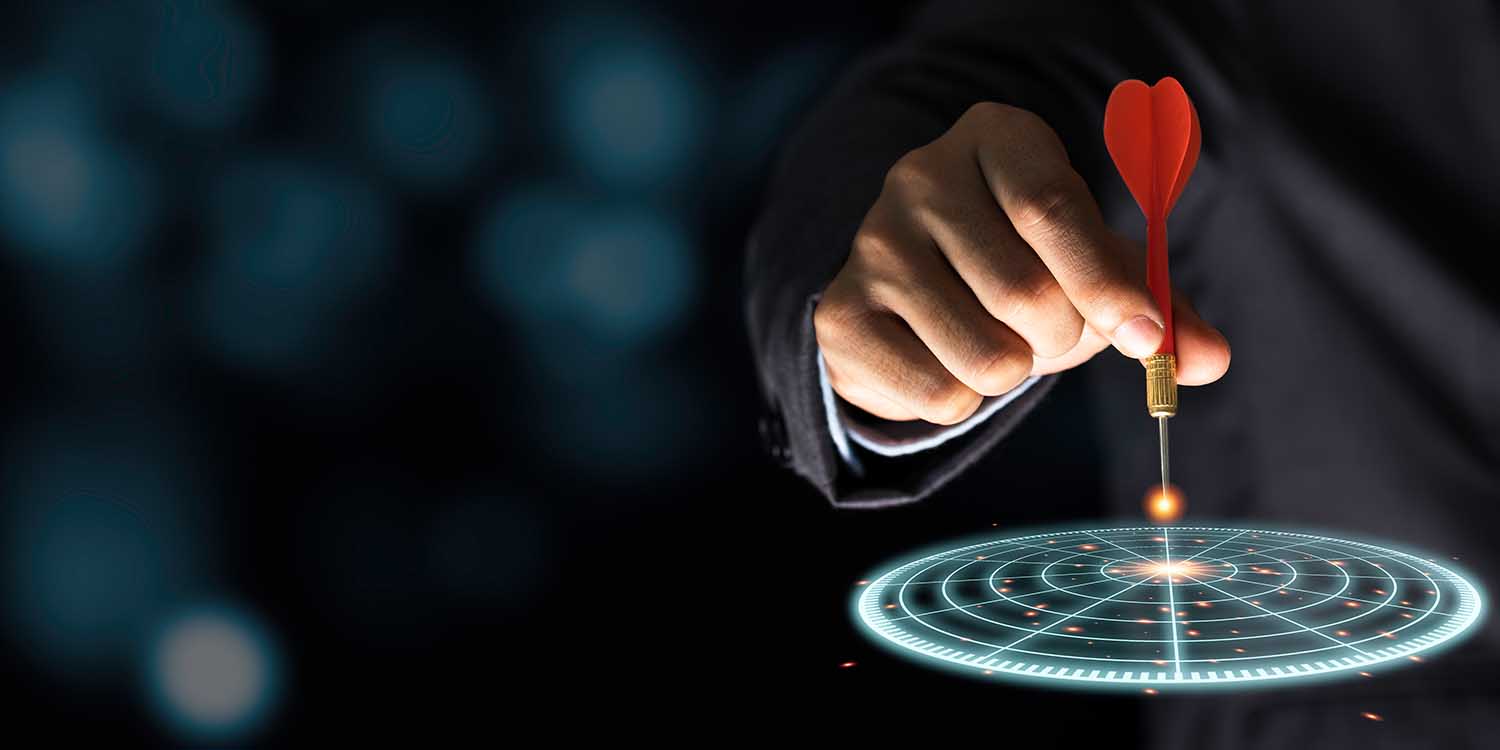 Personalization
Knowing your customer is empirical in achieving service excellence.
Although, personalization does not have a direct relationship with loyalty as per the study of University of Nebraska – Lincoln. It rather improves communication between customer and brand. Which is another very important part of customer service.
It, however, contributes in driving customer satisfaction towards your company. Which can sometimes influence trust, though, indirectly.
Digital Edge
The value of technology in the call center setting is incomparable to anything else. Technology is a main enabler of BPO and it plays a major role in achieving success.
In a study about the relationship of quality and technology in a BPO setting; they concluded that there is definitely a relationship between the two.
Technology allows the speeding up of the adoption of best practices in a business. It also contributes in providing a sustainable quality level of service even during maintenance hours. In short, it provides business value to both buyers and service providers.
Due to this value, companies seeking BPO are actively seeking ways to leverage the advantages by making the most of technology.
Consistency
The goal of each call center provider is to provide a seamless and safe service experience for all customers through every customer touch point. Consistency means that regardless of the channel (email, webchat, phone, etc.), the experience and the information conveyed are all the same.
However, consistency seems to be a huge problem for BPOs. 
This is based on a Customer Experience Executive Report where they revealed that only10% of organizations believe they are "excellent" at delivering on expectation.
The same study also revealed that 70% of customers identify First Contact Resolution as the most important factor when interacting with a brand.
In Customer Contact Week Digital's 2019 Market Study, they emphasize on this conclusion even more. In their study, they found out that 66% of call center businesses are looking forward to investing in Advanced Analytics to provide a better customer journey. This is not only to fast track customer service with AIs, but also to drive service consistency.
Customer-centric service delivery
Service should all be about the customer's convenience. So any innovations or new strategies should be for the betterment of the quality of service.
That is why new generation BPO companies are adopting AI tools that can fasten and improve customer service. AI tools such as sentiment analysis can help speed up processes by quickly identifying the sentiments within a large data set, often faster than a call center representative.
AI helps in determining the expression and tone of customers by scanning through keywords in their message. This helps to analyze and manage customer experience across different touchpoints.
CRM is also a popular tool that call centers use to provide a customer-centric service delivery. With CRM, live agents can identify pain points and provide solutions to all related questions that customers are having trouble to answer.
Nurturing Responsibility
Businesses are so caught up with the competition that some of them choose to ignore their customer's complaints. BPOs who care about vanity numbers, such as their rankings on different websites, pay a huge amount of money to only look good.
Unfortunately, that is not how to nurture responsibility.
Listening to customer complaints and responding effectively is good business. Customers love it when expectations are met, as advertised. And staff should be flexible and creative to solve and anticipate problems.
Creative Thank You's
Most BPO companies will not take the time to say thank you to their customers.
Although it sounds out of place, saying thank you for patronizing your services and products means a lot. For one, it sends a positive impression that your brand cares about them. And that their time and effort to inquire or to get to know your company is appreciated.
Showing customers how thankful you are is not only limited to words. You can show it through offers and extra services, as well.
Focus on BPO companies that know how to make customers feel special. It is a huge plus on your business image, and it will truly help you stand out.
Customer Retention
Customer satisfaction is parallel to customer retention.
If you want your customers to stay loyal to your brand, get a BPO partner that can provide a positive and long-lasting experience to customers.
To measure how good a company can satisfy their customers is to look at their Net Promoter Score (NPS) and Customer Effort Score (CES). These are the ultimate performance indicators that will help you identify if a BPO company can truly help you with your goal.
Why You Should Outsourced?
Outsourcing is an effective approach of contracting out corporate processes to third-party companies. When utilized in a proper fashion, it minimizes the risks involved in various operations delivering an assortment of benefits from cost savings to increased competitive advantage and service enhancements.
It can assist your company in being more adaptable, agile, and flexible in response to the market's ever-changing conditions and problems.
‍
Focus on your business core
Outsourcing may significantly improve the operation's performance because it frees up time and resources to focus on your core business and lets your employees to focus on their primary responsibilities and long-term plan.
Tasks that aren't suited to your skills – or for which you lack expertise – should be delegated to professionals who can handle them considerably better and in a shorter amount of time. It's a waste of money and time to spend every second of your day dealing with something that doesn't play to your company's major strengths.
2. Reduce costs
One of the most time and cost-consuming operations of any business operation, regardless of the size, is hiring and training the workforce. These procedures can take months, and even then, there is no guarantee that the individual in issue will be a worthwhile investment and a valuable team member. By paying solely for the services you intend to use, you can transform labor costs to variable costs.
Most businesses have periods of the year when they have more work and, as a result, more capital, and periods when they have less work and, as a result, less capital. In normal circumstances, you would pay all of your employees the same wage throughout the year, as well as cover other costs such as office and restroom supplies, furnishings, specialist equipment, computers, and servers.
3. Improve Service
Believe it or not, outsourcing can actually assist improve service. Why invest time and money training an in-house customer care team when you can hire specialists who can generally do the same job for less money? IT performance, HR tasks and financial services are some of the most widely outsourced occupations, and firms all around the world have been working in those specific industries for years. Having an offshore company handle non-core business activities usually leads to better service.
4. Lower Regulatory Costs
Not only can companies pay offshore workers less, but significantly lowering regulatory costs also drive down the outsourcing price tag. Programs like Social Security, Medicare and unemployment insurance don't exist in many developing countries, which drive down outsourcing costs further. Even if an outsourced worker makes the same as his/her American or European counterpart, lower regulatory costs mean that it's usually much cheaper for the business to go with the overseas employee.
5. Outsourcing Gives You Access To New Technologies
The demand for investing in the most up-to-date and high-quality technological facilities has grown as a result of the rapid growth of company brought on by digitalization. Through outsourcing, you can minimize prices without jeopardizing the quality of your services and products. Outsourcing might help you lower your costs for equipment. Your outsourcing partner should have the right tools and resources that are required for your business. With this, you will end up with a lot of savings which you can use for service enhancement.
6. Allows You To Assemble Your Dream Team
One of the key advantages of staff leasing is you get to work with a team of experts who best fits your business requirements. For a growing business that aims to continually expand operations, getting assistance is necessary in order to accommodate the growing needs of your business. It may be wise to outsource your talent acquisition. Outsourcing saves you from the trouble of finding the right candidates who have the necessary skill set for the role. It is important to look for an effective outsourcing partner who can help you enhance efficiency and productivity.
Outsourcing may significantly improve the operation's performance because it frees up time and resources to focus on your core business and lets your employees to focus on their primary responsibilities and long-term plan.
Tasks that aren't suited to your skills – or for which you lack expertise – should be delegated to professionals who can handle them considerably better and in a shorter amount of time. It's a waste of money and time to spend every second of your day dealing with something that doesn't play to your company's major strengths.
Best Outsourced Call Center
in the Philippines
Are you looking for a reliable outsource call center provider that understands all the 12 pillars of great customer service? We are your best option.
We are Magellan Solutions, the premier BPO service provider to SMEs. You can guarantee the best results with our wide range of services and our unwavering focus on quality over quantity, industry discipline, state-of-the-art technology, talents, and business transparency.
Not only that, we have 18+ years of industry experience. And we are also an ISO 27001-certified, GDPR-compliant, and HIPAA-compliant firm.
Shoot us a message if you want to experience a difference in your business today! Our business development team will be with you ASAP!
Contact us today and get a free 60-minute business consultation. Please fill out the contact form below.
TALK TO US!
Contact us today for more information.