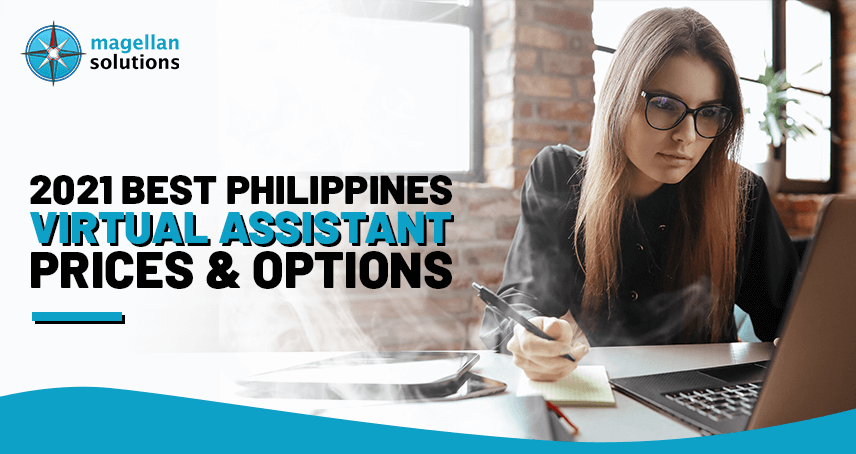 These are the top 7 Companies that offers Philippines Virtual Assistant
The vibrant Philippines virtual assistant industry provides excellent assistance to various businesses worldwide. From general assistance like admin support to highly specialized skills like accounting, you can get from this country. 
Additionally, this is a smart move to outsource as you can get excellent support from skilled virtual staff. Not to mention, at an affordable price.
Top 7
VA Agency Philippines
that offers Virtual Assistance
1. Task Bullet
This company has offices in California, USA and Manila, Philippines. They provide Filipino professionals to help businesses with tasks such as administrative support, accounting, data entry, writing and social media marketing. 
While they offer services in the US, Task Bullet also helps businesses to hire Filipino VA from the Philippines. 
How to get their services:
To hire a virtual assistant from the Philippines, they can send reports, check-ins, and transcripts based on your preferences.
Price:
Task Bullet offers a bucket system with a corresponding price. Their price ranges from $6.50 per hour to $11 per hour. It still depends on the level of expertise that you may require.
2. WoodBows
This is a US-based company that provides online virtual assistants Philippines. As well as employees from the USA and India. 
Their Filipino virtual assistant is technically sound and can provide general administrative support. 
They can help you find virtual assistants philippines that are experienced in general admin tasks, web design, customer support, tech support, QA check, bookkeeping, graphics design and digital marketing.
When you hire filipino virtual assistants from WoodBows, you can also get an account manager that will help you in managing your VA Philippines. They can also work on your preferred time zones. 
How to get their services:
Sign up on one of their trial or plans

Fill up the form stating your requirements

They will assign you a pre-screened with years of experience

Filipino virtual assistant

After you

hire a virtual assistant in the philippines

, the VA will work on a supervised environment
Price:
When you hire staff in Philippines via WoodBows, their hourly rate starts from $8.99. 
3. OVA Virtual
This is a VA agency philippines that offers staff that can act as your own customer service representatives, administrative assistants and HR officers. Even information technology experts and real estate virtual assistant philippines. 
OVA Virtual can help you find virtual assistant philippines that is right for your company. This is a reliable provider of skilled and full-time filipino virtual assistant
How to get their services:
Sign up

Provide your required skill sets

They will match you up with a

Filipino virtual assistant
Price:
OVA Virtual offers great pricing plans that start at $6 per hour depending on the skills sets and experience you need. You also have the option to replace your VA if they don't fit your company.
4. Magellan Solutions
This is a leading BPO company in the country that can help you find virtual assistant Philippines. They especially cater to startups, SMEs and solopreneurs.
Other than general administrative support, you can get customer service agents, digital marketers, graphic designers, and HR recruitment staff. 
Aside from this, you can hire filipino VA who are expert telemarketers, B2B appointment setters among others.
Magellan Solutions can help you on how to hire a virtual assistant Philippines depending on your market niche and industry vertical. This is a company that has offices in the USA and in Manila. 
Their VA Philippines provide services to various companies in the USA, Australia, Europe, and Asia.
How to get their services:
Drop your contact information

here

MS Business Development Team will contact you further to discuss your requirements

They will provide a shortlist of

Filipino virtual assistant

that suits your needs

MS will assign your dedicated account manager to ensure your VA is working based on your needs and for QA check

They can provide you with time tracking software to ensure everything is accounted for
Price:
Magellan Solutions is known for its flexible pricing options. Which Business Development Managers can walk you through to reach a favorable agreement. 
The usual price to hire filipino virtual assistants starts at $6 per hour. Again this still depends on the skill sets that you need. As well as experience of your VA. 
5. Virtual Coworker
This is an offshoring service that can help you hire staff in Philippines. They provide Filipino virtual assistants to businesses in Australia and the USA.
They can help you hire a virtual assistant in the Philippines who are skilled in general assistance, bookkeeping, web and graphic design, recruitment, and tech support.
Here you can choose part-time or full-time virtual assistants. 
How to get their services:
Provide a brief about the responsibilities you want your VA to handle

This company will source, screen, and interview suitable candidates

Then you can review the resume of the best candidates along with their hourly rate

They can provide you with time tracker software to provide you end of day summary 
Price:
General virtual assistants start at $6 per hour to highly skilled VAs for $14 per hour. 
6. Pepper Virtual Assistant
This is a VA agency philippines based in Manila. They offer administrative assistance, web design and development, call center and internet marketing. They offer full-time and part-time dedicated VA Philippines.
They offer free initial five hours of free services. This is for you to know if they suit your needs. 
How to get their services:
Price:
Pepper VA ranges from $600 to $750 per month, depending on the skill level of the VA.
7. Outsourced.ph
This is a company with employees in Australia and the Philippines. Their skilled virtual assistants specialize in web development, QA testing, and IT support. They can also connect you with a suitable virtual assistant exclusive to your niche.
They also offer tasks knowledgeable in payroll taxes, accounting, real estate support. 
How to get their services:
Provide the company with a job description

They search for someone in the company that suits your JD

They provide you with the most suitable VA

The company organizes the payroll and paperwork with regards to your virtual assistant
Price:
The hourly rate varies from $9 to $25 based on skills requirements
Magellan Solutions Provides
Philippines Virtual Assistant
for SMEs, Solopreneneurs
With 18 years in the business, we gained incomparable industry experience and expertise to continuously provide VA Philippines to clients worldwide.
Our ISO-certified hiring and recruitment process enable us to identify the best Filipino virtual assistant you can get your hands on.
Even though they work independently solely for your benefit, we ensure our infrastructure and QA is here to let them provide excellent services for you.
We have ISO 27001 certification and HIPAA-compliance. This is our badge of honor to assure you that we have the best data and information security protocol in place. Every bit of information is highly confidential for us.
Contact us today and let us help you get the best VA to work for your business. Fill up the form below!
TALK TO US!
Contact us today for more information.