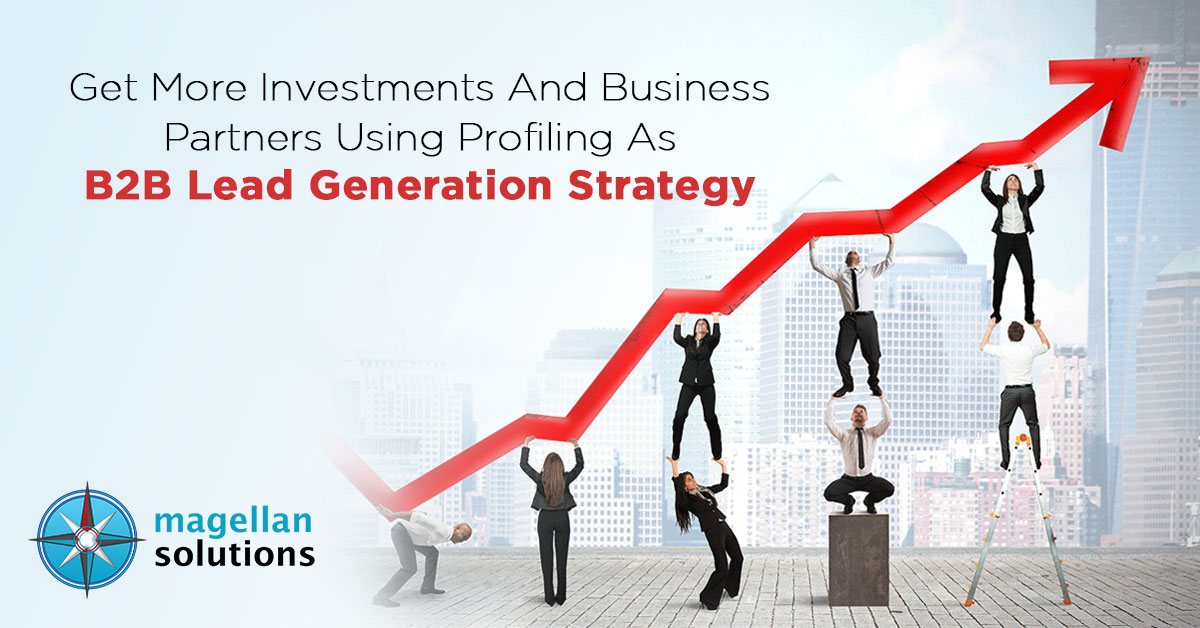 Profiling: Include this in your B2B Lead Generation Strategy
Whether you are engaging in B2B or B2C business relationships, your business can benefit from having professional lead generation services. These services are responsible for giving you a consistent, regular inflow of qualified leads, without which your business will cease having new customers, making your business' growth and expansion impossible.
Some of the bigger companies with plenty of financial capital choose to have their own, in-house team of lead generation specialists and managers. But some companies have the financial resources but still choose to outsource this job to the experts like the SMEs usually do. Outsourcing lead generation services have been a proven, cost-effective approach to generating the same results that an in-house team produces, which is why many SMEs choose this strategy. Regardless of whether you plan to hire your team of lead generation experts or outsource it, these are the three benefits you can expect to get:
New and more qualified leads.
Professional lead generation specialists have the knowledge, skills, and experience that allow them to generate the leads you need for your business. They are capable of generating numerous, and more importantly, quality leads, that already fit the profile of your target customer. These pre-qualified leads give you an advantage over your competitors who still have to spend more time qualifying the leads they have, while you are already closing deals with them. Hiring expert lead generation specialists, or outsourcing them, is guaranteed to give your lead generation process a boost in terms of numbers and quality.
More effective and efficient marketing and sales funnel.
Now that your leads have already been sifted through, so to speak, your marketing and sales team will have a faster and smoother process for sharing with them your business and products. Because professional lead generation specialists have already asked these leads the pre-qualifying questions and categorized the leads according to priority or level of interest, your marketing and sales team no longer have to do these. All they need to do is focus on building a relationship with your leads and recommending your products or services that best suit them. This improved efficiency in your sales process, owing to the quality of leads generated by the experts, has a big impact on your overall business performance.
Faster conversion leads to higher sales and profits.
Not only do professional cold calling services save you time by giving you better-qualified leads from the start, but they also contribute to increasing your sales and profits through faster conversions. Simply put, qualified leads have a higher chance of making a purchase from you and becoming your customer than unqualified ones. Now that you have initiated contact with these qualified leads, it shouldn't take long before they are made aware of your business and how your products and services can help them. Converting these leads to customers is easier and faster, buying you more time to sell to the next list of qualified leads. Reaching your sales and profits targets in lesser time is made possible with the help of professional lead generation services.
Take advantage of professional lead generation services for your business to acquire more leads of better quality, improved efficiency in your sales process, and faster conversions for higher ROI.
Thinking of outsourcing your lead generation services? Contact us now!