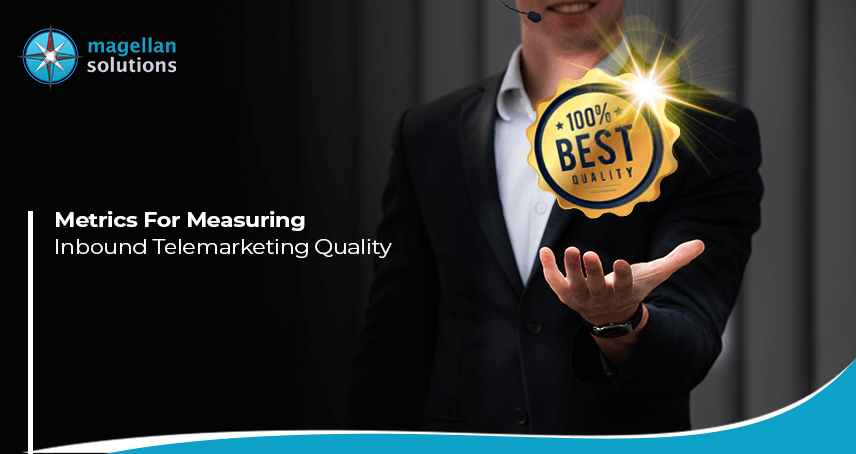 Measuring Inbound Telemarketing Quality Made Easy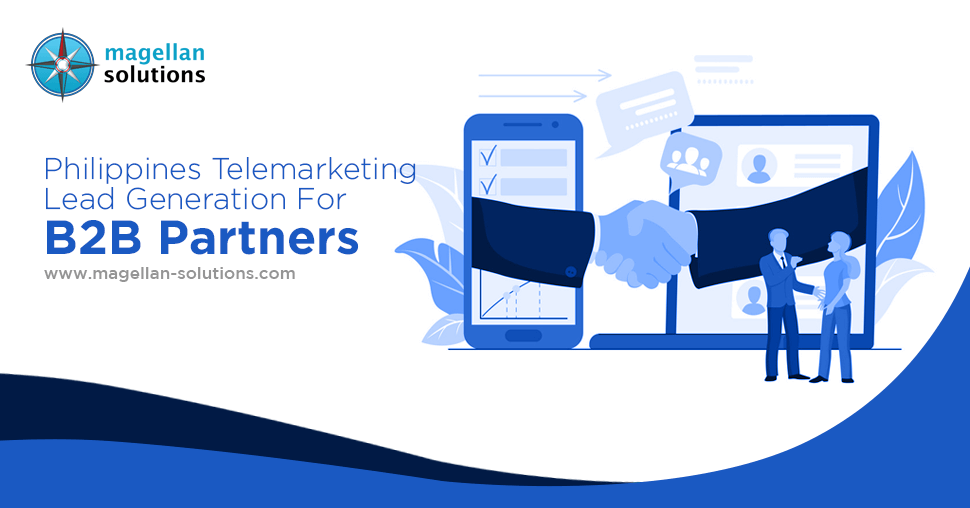 Philippines Telemarketing Lead Generation For B2B Partners
Internet's Most Searched Questions About Lead Generation Call Center Answered
Lead generation call center helps in maintaining the business customer pipeline. Customer retention and excellent marketing strategy are a great foundation of a successful business. No matter what industry you are in, you can gain great benefits from lead generation campaign call centers. 
What Is a
Lead Generation Call Center
?
This is a type of call center that is focused on generating leads for your business. In the marketing context, a "lead" is a person who interacts with your business or brand. Their touch points could be via search engines like Google, social media like Facebook, your company website, surveys, an inbound call, or someone who has spoken with a cold caller. 
The first step in every sales process is lead generation. However, this is quite a tedious and time-consuming task. You wouldn't want to subject your in-house sales team. You must prefer them to close deals instead of chasing after prospective clients. 
Lead generation is divided into two. The B2C Lead Generation and the B2B Lead Generation. The process for these two does not vary in technique. 
B2C is where you are directly talking to a customer who has the potential to avail of your products or services. 
While for the B2B side, you are talking to another business' key people or decision-makers to make them your client. 
This is where strategic lead generation campaigns come into play. Your outsourced lead management call center will keep your sales pipeline full of leads that are interested in your business. 
How Does
B2B Lead Generation Call Center
Function? 
For the B2B lead generation call center, it takes a certain mindset and communication style to effectively connect with a business. This means your outsourced lead generation call center staff can converse intelligently with primary decision-makers. 
This means they can manifest your brand voice and be consistent with your company culture and ethics. Also, they can seamlessly integrate their processes into your business for the smooth flow of leads your in-house team will process. Also, they can provide you with important information that can give you vital insight to align your marketing strategy with the right business or people you wish to cater to. 
What are the
B2B Lead Generation Call Center
Services?
Email Support

Directory Assistance

Market Research

Demand Generation

Performance Analytics

Customer Acquisition Strategy
Remember that your outsourced lead management call center has industry experience to deliver quality leads for your business. But how do they function?
Staff
Your partner has the proper way to recruit people to suit your needs. These staff are knowledgeable about your industry, how to market effectively, and have the right mindset and basic phone etiquette. 
Also, your outsourced partner provides proper coaching to resonate your brand voice to the prospects their staff is calling. 
Communication barriers are not a hindrance. Especially if you partner with a lead generation call center in the Philippines. As Filipino agents have the best English fluency compared to other outsourcing destinations in Asia. Plus factor is the neutral accent the country is known for and the cultural affinity with the West. 
Process
Your outsourced B2B lead generation call center can target your provided business persona. A business persona is your ideal customer or business that is interested in your service or products. This may sound challenging for small to medium enterprises who are yet to identify their business persona. 
The good thing with your outsourced lead management call center is they can create a target business persona for you. Of course, they can do this with your proper guidance and how your business functions.
They can contact hundreds of leads for you. However, a qualified lead would be the results they will deliver to your salespeople. Qualified leads are the customers or businesses who have the most probability to avail of your service or product. Now it is all up to your in-house sales team to close the deal. 
Tools
BPO companies that offer lead generation services use sophisticated customer relationship management (CRM) tools. This is for them to record the lead's concerns and their needs. This bundle of information will be provided to your business salesperson. Giving them the edge and proper insight so they can successfully close the sales process. 
Commonly Used CRM Tools
HubSpot

Pardot

SharpSpring

Contactually

Keap

Marketo

Nimble

OnePageCRM
Commonly Used Sales Lead Generation Tools
Salesforce

Hubspot Sales

LinkedIn Sales Navigator

Pipedrive
What are the Advantages of a Lead Generation Campaign Call Center?
Using this, you separate your business from the traditional marketing or passive approach most businesses do. But what are the advantages you can get?
Focused Sales Team
Your outsourced lead generation call center serves as a buffer to filter out customers or decision-makers who will avail of your product or service. They deliver qualified leads which your sales team can focus on. Thus they can zoom in on the success of the sales process. No wasted time making cold calls.  
Increased Sales
As your sales team focused on qualified leads, this could return a higher number of sales. Also, your outsourced lead generation call center staff can use a variety of cross-selling and upselling to create direct sales. Thus increased in your revenue. 
Information Driven Approach
Lead generation collects customer information and market insight. Using this information, they can create targeted sales and a proactive approach to your consumers. This sets it apart from other traditional advertisements and sales-generating approaches. 
Better Marketing Strategy
The insight your outsourced lead management call center provides is valuable for your marketing strategy. This way you would know whether your marketing or advertising campaign is targeting the right audience, effectively. Therefore you can adjust to this real information.  
Flexible Market Insight
One of the best features of a lead generation call center is this can be individualized, tweaked, and transitioned. This means you can adjust your strategies based on real-time information. These are metrics, success rates, and new market information. Changes are possible to optimize and improve results. 
Cost Saving
The trouble when doing this technique in-house is it is quite expensive, especially in the USA and the UK. This is because of the higher demands in wages. Plus the recruitment, office equipment, and software you have to spend on. But when you outsource a lead generation call center, you free yourself from all of this hassle. 
Your chosen outsourcing provider can deliver your needs at a fraction of the price. Talents and necessary tools are guaranteed to provide quality leads for you.
Also, you can cut down on costs for your advertising campaign meant for a broader audience. As you can zoom in on effective messaging to your business persona which can translate into higher ROI. 
Outsourcing
B2B Lead Generation Call Center
Know How
From a small to medium enterprise's point of view, outsourcing could be intimidating. This is understandable especially if you are a first-timer to do this business strategy. You can use this handful of guides to make outsourcing lead generation a breeze for you.
Industry Knowledge Is A Must
When you outsource in the Philippines, a simple search on the internet will ping you back thousands of BPO companies who offer lead generation services. The key here is to shortlist the companies who have industry knowledge of your business. You can start with their familiarity with the ins and outs of your websites, the products you sell, and the categories they belong to. 
Also, their knowledge of the market landscape is a plus. Another good thing is if they know how you stand out from your competitors. 
Content Marketing Knowledge
Your chosen lead generation service provider must have staff that has a little bit of knowledge about content marketing and SEO. This is necessary if one of your desired services includes public postings. This knowledge means they can be precise enough to attract the right people to your business. Also, their awareness of how people browse exclusive content and how it appeals to their audience is another factor to consider. 
Email Creation that Attracts Potential Buyers
The best practice of lead generation is to make use of the information you are getting from your consumers. Therefore someone who knows crafting an email for high converting rates is a must. Keep in mind that these emails are read by high-level executives. Thus it should be done with care and deliberately. 
The beauty of a lead generation call center is the ability for a follow-up. This means all channels your customer might use are covered. An inbound marketing strategy is a good way to keep the interest alive for your customers. Also, this gives them a sense of urgency on your part to cater to their needs.  
Your lead generation call center agents must have the ability to come up with strategies to attract your potential buyers. Revisions of copy, email subject lines, and outbound messages should be possible. At the same time, brand voice and business consistency must be upheld all the time. 
Where to Outsource
Lead Generation Call Center
? Magellan Solutions
We are a top BPO company in the Philippines with 17 years' worth of industry knowledge. We can provide top-notch lead generation services you may need. Magellan Solutions is ISO 27001-2013 certified by Bureau Veritas and also HIPAA-compliant. Information security is guaranteed when you avail of our services.
We offer a flexible pricing suit for your business. Contact us today for a free 60-minute business consultation. Fill up the form below and we will be with you shortly!
TALK TO US!
Contact us today for more information.