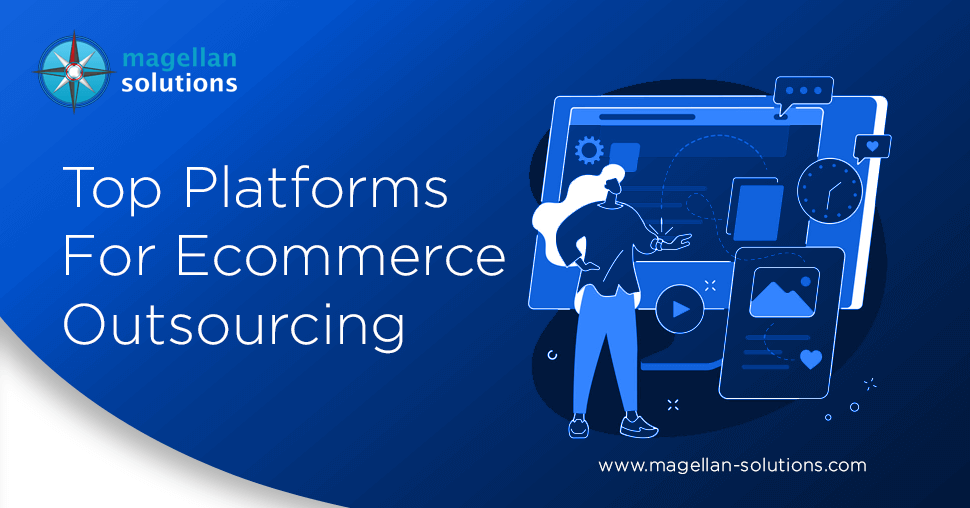 Top Platforms For Ecommerce Outsourcing
Why Opt For Call Center Service Provider Outside Your Borders?
What is
sales outsourcing?
Scalability, speed, and focus are essential. This is where outsourcing sales is a proven way for companies to drive revenue.
So what is sales outsourcing?
Sales outsourcing allows you to take advantage of untapped opportunities. You leverage more salespeople through an outsourcing partnership. Forward-thinking partners and experts help with the latest outsourcing trends, such as:
Increased cyber security measures

Using predictive models to gain market share

Improving cost efficiencies

Developing short- and long-term digital transformation strategies

Partnering with companies that share the same social values
Outsourcing a sales team to grow your business is a great opportunity. But many organizational decision-makers are still reluctant. Inquiring about any control over an aspect of the sales process can be challenging. Even more so when sales leaders are on the hook for hitting performance goals.
TheThere'sso a fear of the unknown. Business leaders have difficulty envisioning another sales company representing their brand. Le Dership feels they need to manage and control the customer experience. Despite these, outsourcing sales activities have the business and operational advantages of having an outsourced sales staff.
Buyers have access to more information than ever. It is because technology brings us closer to anything, anywhere. The sales agent can help guide the buyer's journey. Also, some ales organizations struggle with different factors. They find it hard to increase the lead gene ratio. They also s worth improving the conversion rates of qualified leads. Furthermore, they also work on how to shorten protracted sales cycles.
This is why Magellan Solutions assure you of the following:
Lower Daily Operational Cost
Businesses that opt for sales outsourcing can save a lot on their daily operations. Service providers such as BPO companies typically work on the revenue model. This means we do not make money if there are no sales. On the other hand, b businesses with their own sales team have to pay our employees and provide them with benefits even though their sales are.
Fewer Departments
Sales outsourcing means there is no need to form another department. Companies that hire us can focus more on their specialized tasks, such as manufacturing and production.
Availability of Choices
There are plenty of choices for companies working for firms to outsource their sales department. We are steadily growing in number. You, as a client, are guaranteed to grow well.
Morale Boost
We utilize our sales outsourcing services to boost your overall morale significantly. This is mainly because we provide timely and prompt responses for your customers. With this, customers develop trust in you and are more likely to patronize your brand. They believe they deal directly with the product manufacturer, not the outsourcing teams.
Finding the Perfect S
ales Outsourcing Firms
Magellan Solutions that have outsourced reported benefits. This includes cost reduction, efficiency improvement, and headcount reduction. Magellan Solutions believe that by outsourcing, we help you become more efficient. Furthermore, your company creates a positive di ruption by incorporating emerging technologies. As a result, you drive innovation, speed to market, enhanced user experience, and improved performance.
All this is done with the help of our employees and teams from the following services:
Telemarketing

Appointment Setting

Market Research

Survey Processing
As one of the best providers in the country, we offer competitive outsourcing prices. Please fill out the form below and leave us a quote today!
TALK TO US!
Contact us today for more information.