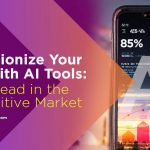 Modernize Your Sales with AI Tools: Stay Ahead in the Competitive Market
The marketing landscape is changing due to the evolution of Artificial Intelligence (AI). AI has transformed marketing strategies and is a powerful tool. AI marketing tools are shaping the future of marketing.
Initially, AI simplified tasks such as email marketing and social media scheduling. Over time, machine learning algorithms allowed for more advanced customer segmentation and personalization. AI-powered predictive analytics and natural language generation have taken marketing strategies to a new level. Companies can recognize the immense opportunities AI provides for enhancing their marketing endeavors.
Data has become a gold mine, and AI is the key to realizing its full potential. AI gives marketers the ability to:
Process vast amounts of data quickly

Extract valuable insights

Uncover hidden patterns
Businesses can understand their target market using AI-driven customer profiles and sentiment analysis. It enables hyper-personalized and data-driven advertising. AI also automates repetitive tasks. It gives marketers time to concentrate on innovation and strategy. The close connection between AI and marketing drives the success of businesses.
This article is for marketers using AI marketing tools to gain a competitive advantage. It covers various AI marketing tools that are important for marketing success. It includes customer segmentation, content optimization, social media marketing, and chatbots. These tools can transform marketing campaigns and deliver significant results.
Understanding AI in Marketing
In marketing, AI uses intelligent algorithms and machine learning to process large amounts of data and gain insights. AI is beneficial for basic automation or advanced cognitive tasks. By employing AI marketing tools, businesses can:
Streamline routine tasks

Enhance decision-making processes

Improve customer experience

Optimize overall marketing strategies
AI-powered chatbots offer quick and personalized client service. It ensures the user experience is seamless. Social listening and sentiment analysis are two benefits of natural language processing (NLP). It enables advertisers to assess customer feedback.
AI's significant contribution to marketing is its capability to collect and analyze customer data. AI marketing tools enable businesses to:  
Develop comprehensive customer profiles

Understand preferences, behaviors, and pain points
According to HubSpot's State of AI Report 2023, 49% of marketers say that the capacity to provide highly tailored content is AI's top advantage. 85% of marketers use AI and claim it improves content personalization. 
Marketers can provide each customer with personalized recommendations and content. It encourages deeper ties with the audience. Enhanced brand loyalty and better conversion rates are the results of customized experiences. With AI's predictive skills, marketers can foresee and address customer needs.
Efficiency is a vital component of every effective marketing strategy. AI marketing tools can streamline various processes. Marketers can now concentrate on innovative and strategic efforts. It results in more creative and effective campaigns.
In addition, AI-powered data analysis and insights assist marketers in improving their campaigns. The ability to track performance and receive AI-generated suggestions allows for swift adjustments. It guarantees the highest possible return on investment.
Top AI Tools for Marketing in 2023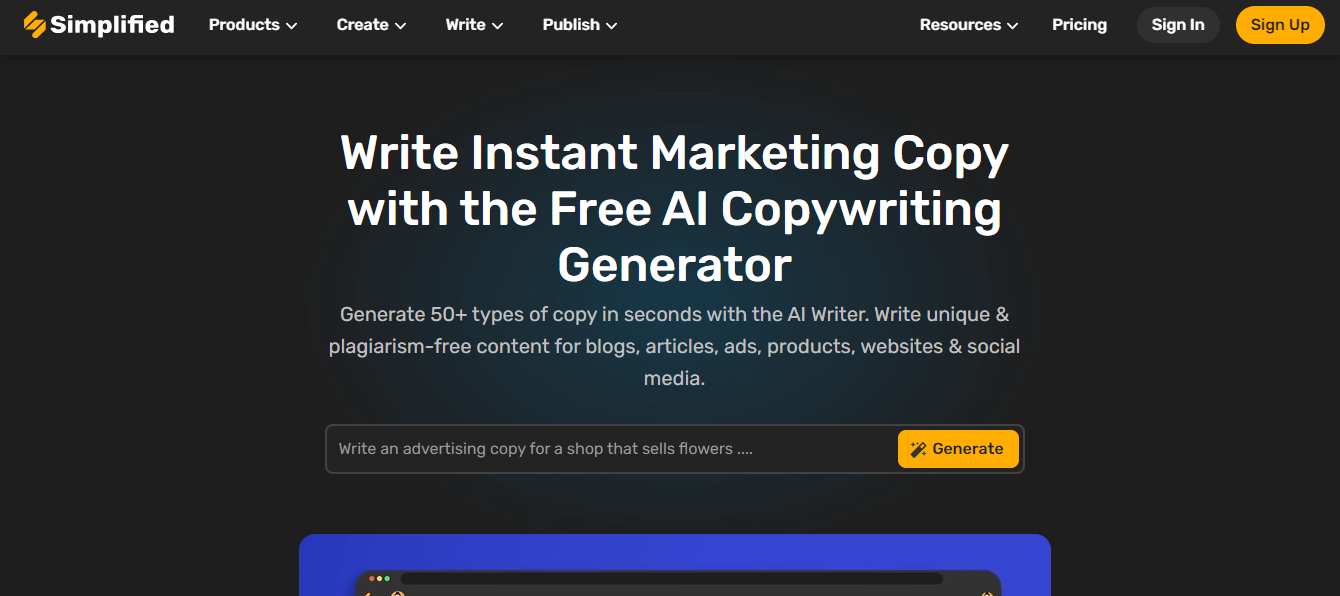 1. Simplified
It is an AI marketing tool that automates the creation and optimization of content. Simplified can generate natural language. It enables users to produce compelling, exceptional written content. With Simplified, marketers can do the following while maintaining consistency: 
Create blog posts

Social media captions

Product descriptions

2. Copysmith
It is an AI tool for creating persuasive ad content and product descriptions. Using machine learning algorithms, Copysmith generates conversion-focused content. It helps companies enhance their advertising initiatives. Copysmith makes it simple to experiment with different copies because of its user-friendly interface. It results in improved ad performance and a higher ROI.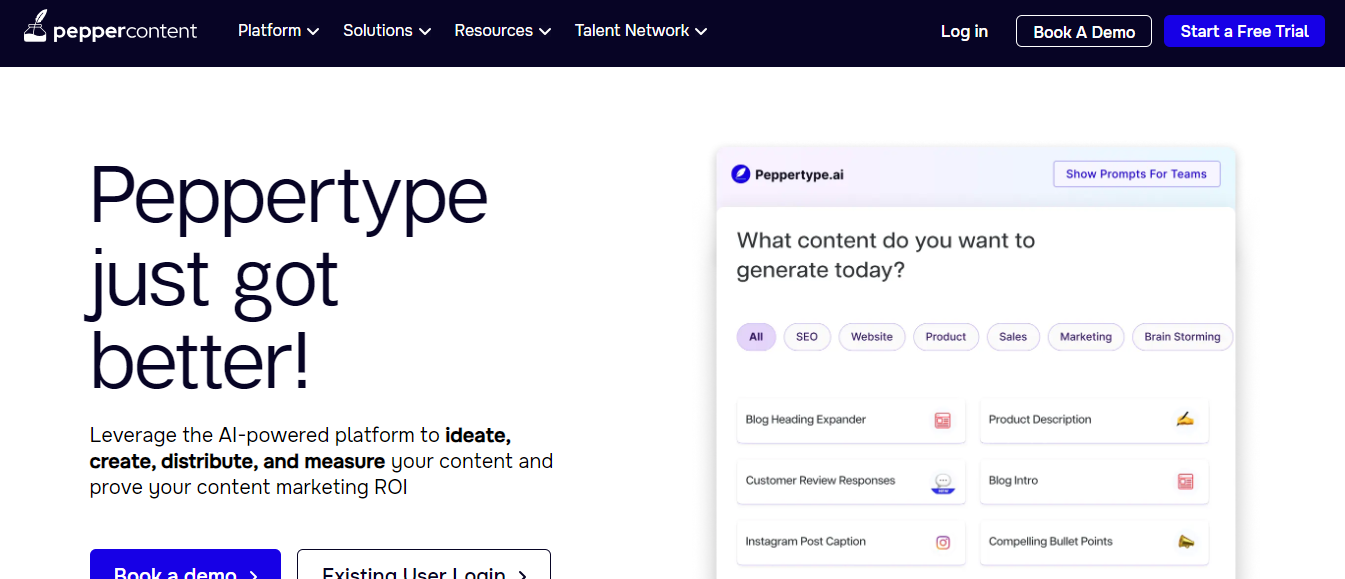 3. Peppertype
Peppertype is an AI-powered solution designed specifically for social media marketing. It helps advertisers create eye-catching social media posts, captions, and hashtags. Businesses can improve their online presence and interact with their audience. It examines user interactions and themes to create material for the target market.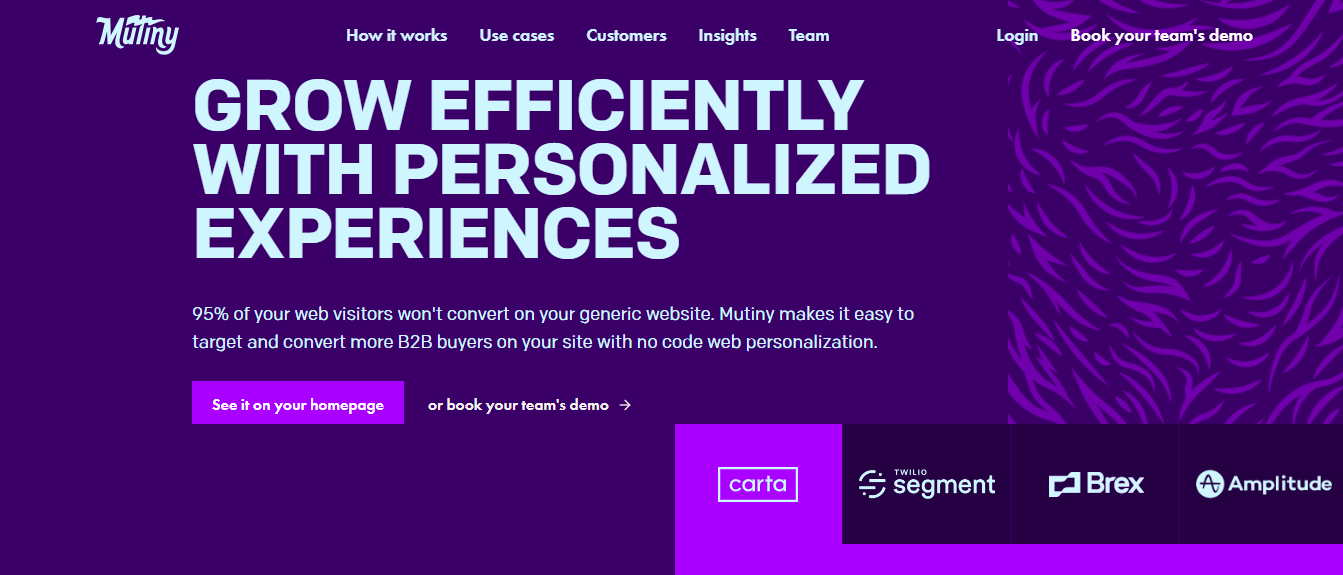 4. Mutiny
It is a platform for personalization that enhances users' experiences on websites. Mutiny customizes website content, design, and calls to action based on user preference. This level of personalization improves the following: 
User Engagement

Reduces bounce rates

Increases conversion rates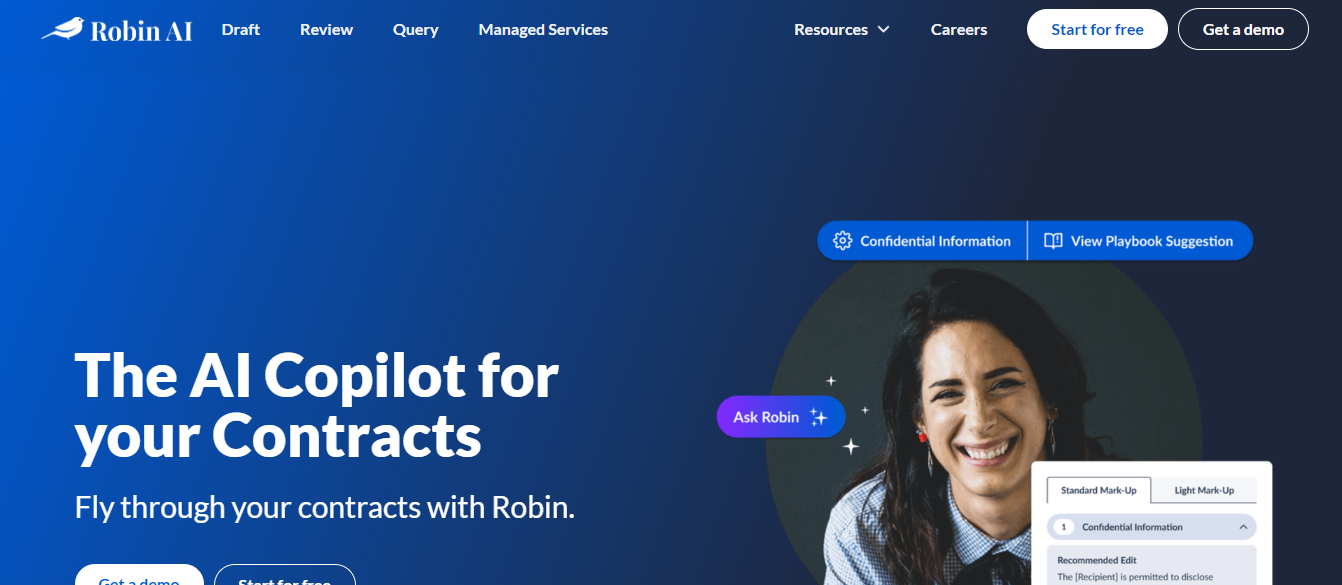 5. Robin
Robin is an AI-powered chatbot that improves customer engagement and service. It can respond to customer inquiries in real time and offer support. Robin can effectively comprehend user intent thanks to its NLP skills. It guarantees a smooth and tailored communication experience. Businesses can improve customer satisfaction and make the best use of their staff.
Choosing the Right AI Tools for Your Marketing Needs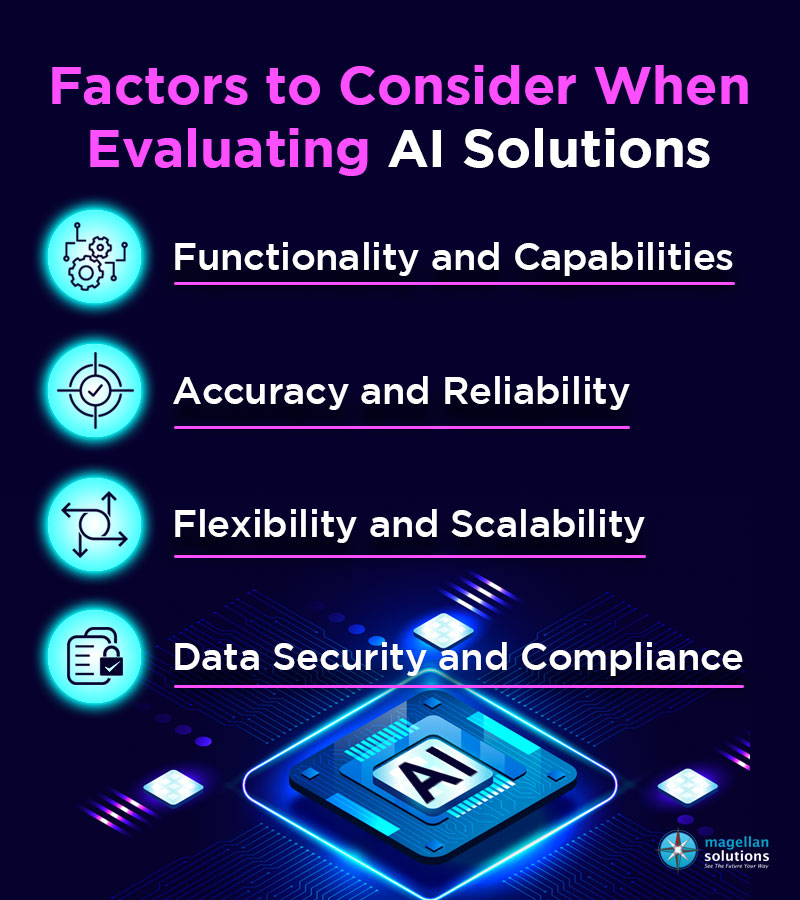 Source: Magellan Solutions
Factors to Consider When Evaluating AI Solutions
Functionality and Capabilities: Analyze the characteristics and functions of AI marketing tools. Choose tools with user-friendly interfaces for your current marketing network. Look for solutions that align with your marketing needs, such as: 
Content generation

Personalization

Automation

Analytics 
Accuracy and Reliability: Accurate data is crucial for AI-driven decisions. Check the tools' AI predictions and recommendations to ensure they are correct. To evaluate the tool's efficacy, look for reviews from other companies.
Flexibility and Scalability: Assess whether AI marketing tools can scale and adapt to your company's growth. Be on the lookout for systems that can handle changing market dynamics.
Data Security and Compliance: Ensure the AI tool complies with business standards and protection laws. Data security is essential when working with sensitive marketing data and client information.
Aligning AI Tools with Your Marketing Goals and Budget
Define Your Goals: Establish specific marketing goals and KPIs you want AI to accomplish. Align the AI tools with objectives like: 
Customer experience enhancement

Campaign performance optimization
Budget Considerations: Establish a feasible budget for AI marketing tools. To ensure a desirable investment, assess the ROI potential of each application. Thanks to their free trials, you can test out specific tools for free before committing.
Integration with Existing Systems: Analyze how the AI tool fits your marketing setup. AI improves workflow efficiency through seamless integration, which reduces interruptions.
Final Thoughts
AI will play a significant part in marketing's future, and its influence will continue to flourish. The potential of AI's groundbreaking ability for corporate growth and success is substantial.
AI has become a crucial tool for marketing plans. AI marketing tools have expanded marketing strategies, boosting effectiveness and creativity. It has transformed the following aspects of how businesses interact with their customers: 
Process vast amounts of data

Generate valuable insights

Deliver hyper-personalized experiences
With AI-driven data analytics, marketers can make wise decisions supported by real-time insights. The planning and execution of campaigns are more precise and agile. As a result, customer satisfaction and ROI are higher.
Companies can adopt AI-first strategies to stay competitive and provide excellent customer experiences. Marketers can focus on strategic goals by automating repetitive operations to stimulate innovation. Adopting AI ensures better resource management. It allows companies to spend their money wisely for the most significant benefit.
AI helps companies maintain a customer-centric focus. It meets the specific demands and preferences of each customer. Such personalized service encourages brand loyalty and creates lasting relationships. Over time, it fosters long-term success and sustainable growth.
Marketers must be at the forefront of innovation as AI develops using new AI tools. Businesses can use AI marketing tools by creating a culture of continuous development. It will help them become trailblazers in their industry.
Elevate Your Business with AI Marketing Tools
Discover the potential of AI in marketing to transform your campaigns with real-time insights. Take the chance to stay competitive and captivate your audience in new ways. Embrace AI's capabilities and open up opportunities for your brand's triumph.
Our expertise and experience in outsourcing make us an ideal partner for your business. Work with Magellan Solutions to streamline your business and deliver excellent results. 
For two decades, we have been a top-tier provider of call center services. Additionally, we are an ISO-certified and HIPAA-compliant company offering an extensive range of high-quality outsourcing services. Reach out and discuss how we can help you achieve your business objectives.
Contact us and start your journey toward business growth and success. Optimize your operations like never before.