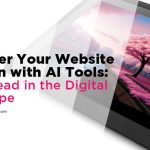 Empower Your Website Creation with AI Tools: Stay Ahead in the Digital Landscape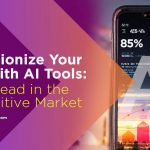 Modernize Your Sales with AI Tools: Stay Ahead in the Competitive Market
Artificial intelligence (AI) has emerged as a revolutionary technology in video production, where videos are essential to communication. The demand for AI video editing tools has dramatically increased. Content creators work to produce top-notch videos that engage their consumers. 
Video editing app has become increasingly vital in various fields, such as: 
Marketing 

Entertainment 

Education

Social media (Youtube channel, Instagram, Facebook, etc.)
Effective video creation and editing skills are essential for attracting viewers and delivering impactful content. Professional video production and editing abilities are necessary across various sectors. 
AI video editing tools are increasingly necessary as the demand for high-quality video content grows. Traditional editing software often requires a lot of human effort and technical knowledge. Content creators look for advanced and practical solutions to streamline their editing workflows. The demand for advanced features drives the development of sophisticated editing tools.
AI has been transformational in creating videos. With AI video editing software and intelligent automation it gives creators more power. AI algorithms can do the following:
Analyze and understand visual and auditory content

Enable automated tasks such as video tagging

Scene recognition

Audio transcription
AI allows content creators to access features that enhance their videos, like:
Automatic editing suggestions

Smart cropping

Visual effects enhancement 

Remove background music

Aspect ratios

Jump cuts
These features elevate the quality and impact of their videos.
Benefits of AI in Video Generation and Editing
Improved Accuracy and Efficiency
AI editing tools can assess video content with advanced capabilities, allowing precise editing. These tools can recognize elements automatically, making it easier to make exact adjustments. With AI, content creators can achieve greater accuracy in tasks like:
Color correction

Object removal

Audio enhancement
Time-Saving Features for Streamlined Editing Workflows
AI video editing tools provide features that speed up editing and save time. Automated methods like scene identification, video tagging, and transcription require less manual effort. These tools can also help with the following:
Smart cropping

Caption generation

Automatic video editing suggestions

Screen Recorder
Editors can focus on making creative judgments and telling stories through automation.
Enhanced Editing Capabilities with Intelligent Algorithms
AI broadens the scope of editing possibilities by introducing intelligent algorithms. Content creators must use AI tools to improve the videos' visual and auditory components. These algorithms can optimize and evaluate footage. It produces smoother transitions and results in excellent audio and visual quality.
Superior AI Video Editing Tools 
Wondershare
Wondershare is a powerful AI video editor with various editing features. Its vital features include the following: 
Intuitive video editing interfaces

AI-powered scene detection

Motion tracking

Green screen removal

Noise reduction
Wondershare is known for its extensive video editing features and user-friendly interface. It is a fantastic option for both beginners and experts. Editors can try its free version for 30 days. 
Adobe Premiere
In video editing, Adobe Premiere is a top AI tool. It offers robust features, including: 
Intelligent color grading

AI-powered auto-reframe

Automatic audio ducking
The app allows for seamless collaboration and access to video effects and templates. It is well known for its high-caliber editing capabilities. Filmmakers, video editors, and other creatives highly recommend it.
Video editors can download a 7-day free-trial of the app. 
Clipchamp
Clipchamp is an AI tool that specializes in online video editing and is user-friendly. Its essential features include the following: 
Intuitive drag-and-drop interface

Real-time collaboration

AI-driven video compression

Automatic video transcription

Face recognition

Intelligent video cropping

Webcam recording

Direct export to popular platforms like YouTube and Facebook
It is an ideal choice for quick and convenient online video editing.
Runway ML
Runway ML is a state-of-the-art AI tool specializing in AI-driven creative workflows. It enables users to test and use different AI models for video and photo editing tasks. Its critical features include the following: 
Real-time style transfer

Object detection

AI-powered video synthesis
Runway ML stands out for its seamless integration. It also handles customized AI models. It is ideal for people who want to explore the artistic potential of AI in video editing.
Synthesia.io
An AI tool called Synthesia focuses on automated video production and personalization. Its critical features include the following:
AI-powered text-to-video synthesis

Multilingual support

A realistic AI avatar
The capacity of Synthesia to produce videos at scale sets it apart from other platforms. It is ideal for applications like: 
Personalized marketing

E-learning

Automated video content creation
Veed.io
A web-based AI application called Veed.io provides a variety of video editing features. Some of its crucial elements are the following:
Automated subtitles powered by AI

Video stabilization

Background noise reduction 

Real-time collaboration

Social media-ready video themes

Direct integrations with well-known websites (YouTube and Vimeo) 
Content creators favor this video editing solution due to its accessibility and simplicity.
Expert Tips for Maximizing AI Video Editing Tools
Combining human efforts with AI is crucial for getting optimal results. Human creativity and intuition are vital for making judgment calls. You may strike a balance between efficiency and creative control. It ensures that the result is in line with your vision.
It's essential to keep up with the latest advancements in AI technology. You can use AI's effectiveness and accuracy while maintaining creative control. Your videos can also stand out with a distinctive artistic flair. You can create blog posts, videos with AI, and social media videos.
Final Thoughts…
The advantages of using AI video editing tools are that they can enhance the quality of your video clips. These tools offer improved accuracy, efficiency, and time-saving features. They empower you with advanced editing capabilities, such as:
Automated tasks

Intelligent algorithms

Enhanced visual and auditory 
You can achieve professional results and create engaging videos that captivate your audience. You can always try using free video editing software to see if it meets your needs. It's crucial to embrace the AI video editing tools available today. You can achieve higher levels of efficiency, precision, and artistic expression.
Maximize the Transformative Power of AI Video Editing Tools to Elevate Your Brand
We encourage our clients to use these state-of-the-art AI tools. Magellan Solutions can empower your business to create professional-grade videos efficiently. Maximize the transformative power of AI in video production to embrace the future of content creation and elevate your brand.
Our expertise and experience in outsourcing make us an ideal partner for your business. Work with Magellan Solutions to streamline your business and deliver excellent results. 
For two decades, we have been a top-tier provider of call center services. Additionally, we are an ISO-certified and HIPAA-compliant company offering an extensive range of high-quality outsourcing services. Reach out and discuss how we can help you achieve your business objectives.
Contact us and start your journey toward business growth and success. Optimize your operations like never before.