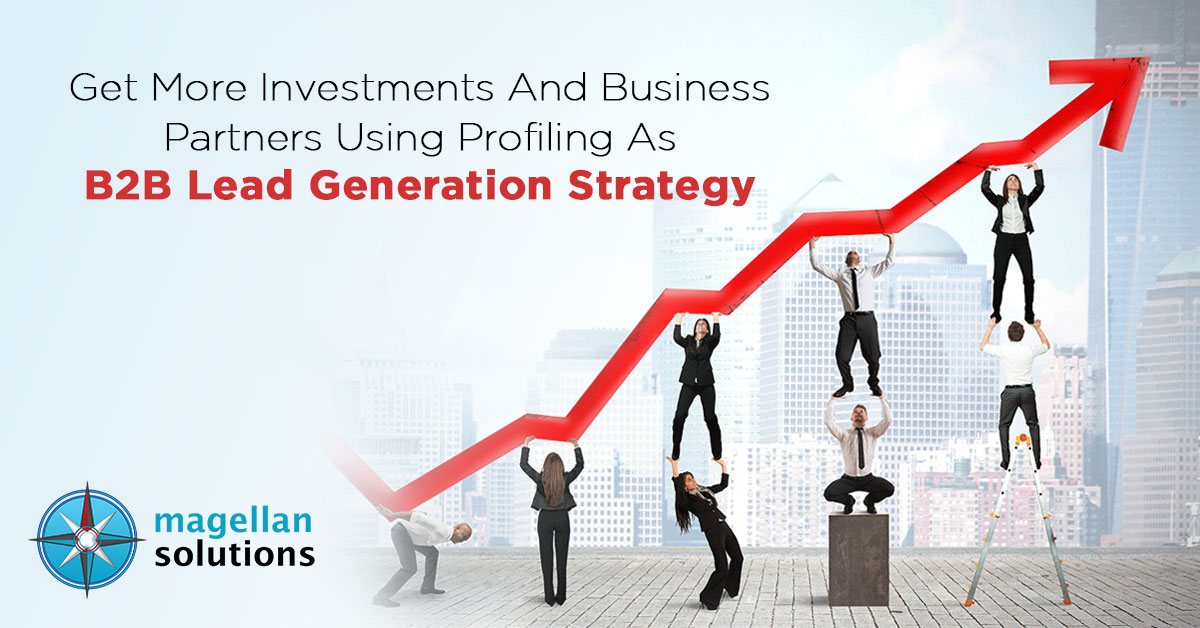 B2B lead generation, and business-to-business relations overall, could be more successful and smooth-sailing if only business owners understand some basic principles about their relationship.
For one, business owners who are having a difficult time acquiring new customers or high-quality leads should honestly ask themselves if they actually know who their customers are.
One B2B cold calling strategy that expert marketers recommend for these business owners is profiling. Customer profiling is the process of developing a detailed description of that business that will grow with yours. Experts define an ideal customer profile as a detailed description of a fictional but fact-based business entity that receives value from, and gives value to, your business. Having as many mutually beneficial relationships such as this is what makes a B2B business strong and sustainable over time.
This particular B2B lead generation process involves gathering data from your existing, ideal customers, finding patterns or similarities between them, brainstorming which questions you will ask them or ask yourself about them, and putting in the work required to make your ideal customer profile more concrete, real and tangible. Profiling intends to clarify to business owners and marketers the kind of customers they should be targeting with their marketing efforts.  
The clarity that profiling offers to business owners and marketers is invaluable. By helping them develop more effective marketing campaigns to the right business organizations, the chances that they will acquire more investments and business partners is drastically increased.
Arriving at a full description of your ideal customer profile is similar to having a treasure map with properly identified markings of what and where the treasure is. Knowing exactly what to look for and where to find them — in this case, your ideal customers — is one of the most helpful knowledge for any business owner that will drive his enterprise's success.
When armed with this knowledge, the business has the ability to operate with greater efficiency and effectiveness. Similar, its chances of developing marketing campaigns that do not resonate with its target market or ideal customers is minimized.
The end result of profiling — an ideal customer's profile — will guide a business in creating effective and strategic sales and marketing plans. From the way the message is communicated and what language is used to where it is advertised, all these factors will be developed in accordance to the findings of the profiling process.  
In this way, profiling also offers businesses the opportunity to take a more focused and personalized approach to their customers. And as you may know from experience, personalized marketing is the most effective way of capturing your customers' attention and trust.
This B2B lead generation strategy is already being employed by many businesses, from startups to the world's most prominent brands. While it takes a considerable amount of time and energy to complete the profiling process, the benefits it gives your business — for both the short- and long-term — far outweigh the required investments.
If you want to have a clear picture of who your customers are and where to find them, we recommend you to consider this effective B2B lead generation strategy. Let profiling help you generate more business partners and investments today!
Outsourcing cold calling to a call center in the Philippines will help your business grow. Contact us now!