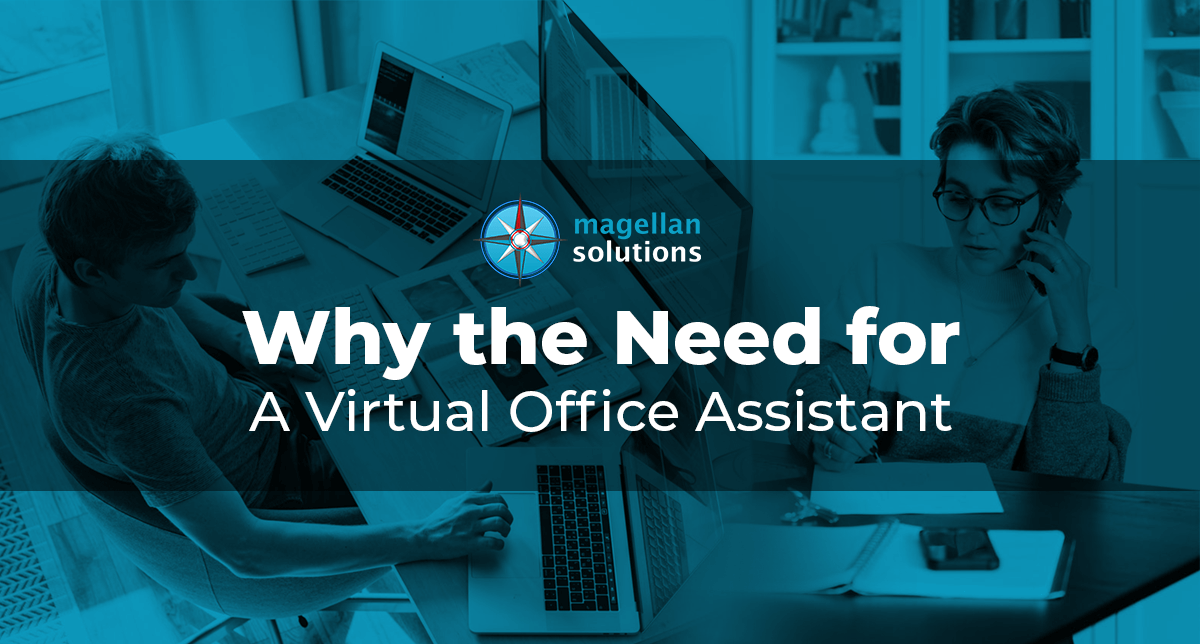 The advent of technology has now made almost everything virtual. 
From business operations to almost every transaction out there, the internet makes everything easier and more accessible, bridging the gap in so many ways – especially in recruitment and staffing
.Nowadays, outsourcing is a common and more viable option for many businesses around the world. Cutting down significantly on operational costs, outsourcing takes the brunt work of recruiting and staffing, while you rest easy and look after other areas of your enterprise. 
While known best for customer service, one of the hottest topics in outsourcing nowadays are virtual assistants.
Virtual assistants are basically administrative assistants, except they work remotely. Usually outsourced from a provider, virtual assistants can do many tasks in many different fields, as well a wide range of various functions in a business.  
Why Choose a Personal Assistant Online from a Philippine BPO Company?
The Philippines is one of the biggest hotspots for outsourcing, and for a good reason. 
Aside from affordable packages, Filipinos are known to deliver exceptional services in every form, due to their natural skills in English, as well as their fluidity in adapting and entertaining many different cultures. 
Dubbed as the World's Call Center Capital, the BPO companies in the Philippines has set the bar so high in service that it has replaced India as the top outsourcing source in Asia. 
Advantages of Outsourcing an Online Virtual Assistant
A Great Mix of Knowledge and Skill
Philippine BPOs are selective in recruiting staff. These providers want only the best and the most well-rounded staff that can offer the best service, so they prefer to recruit virtual assistants with knowledge and experience in the industry they'll be catering, be it legal services, finance, healthcare, real estate and the like. 
You can trust Philippine BPO providers to provide you with the best assistants that's sure to run your business as smoothly as they fit into the role.
Save Time, Space, and a Whole Lot More
Cut back on operational expenses when you outsource virtual assistants and staff. 
You'd be surprised how much money is spent on training, onboarding, office supplies and everything an in-house staff needs. Save time, office space and other expenses and outsource your virtual assistant from a reliable BPO provider – the results are better than you imagine. 
Also, your outsourcing provider handles all recruitment and hiring processes for your business – one less thing to worry about as you have more time in making your business grow.
Increase Productivity and Customer Response Time
In small and growing businesses, there is never too much ground you can cover. Make sure to never miss anything by having a trusty virtual assistant cover all bases for you and your enterprise. 
Virtual assistants undergo training to properly handle all your business affairs, as well as effectively communicate with you, your partners and your clients, if need be. You can rest assured that your operations are in expert hands, no less. 
Not limited to simply maintaining schedules and keeping everything neat, having an efficient virtual assistant does wonders for your customer satisfaction. 
Serving as the frontline for your business, a skilled virtual assistant not only provides stellar services to your clients and partners, but also creates an impression of professionalism to everyone transacting with you and your establishment by embodying your company culture and branding in their way of communicating – definitely a worthwhile investment as your business starts to grow. 
Magellan Solutions is Provides Stellar Online Virtual Assistant Services that Brings Results 
Magellan Solutions is an ISO-certified call center services provider specially made for SMEs (small and medium enterprises). 
With 15 years in the business, we guarantee the highest quality service that's an excellent investment as your enterprise continues to grow. Enjoy quality online virtual assistant services that expertly and professionally manage your day-to-day operations, giving you a whole lot less to worry about and whole lot more to look forward to. 
Let's build your business together. Contact us here now.
TALK TO US!
Contact us today for more information.