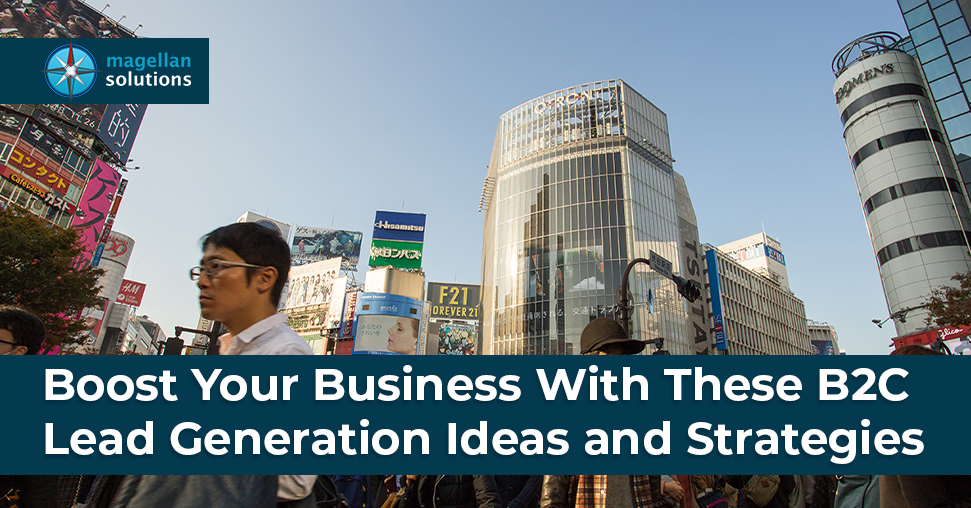 With an ever-increasing population of buyers and consumers, one may think to generate qualified leads is an easy task. But owing to the gradually fierce competition and the overwhelming information and distraction vying for your consumers' attention, business owners and marketers have a task that seems insurmountable.
Thankfully, there are a number of proven b2c lead generation ideas that you can utilize for your business, today. These tried-and-tested B2C outsourced lead generation strategies have benefited many businesses who put them into practice, and now it's your turn. These are the four most effective b2c lead generation ideas you can start doing now.
1. Optimize your website. The 2014 Global Digital Statistics, Stats, and Facts reported there are 2.5 billion internet users in the world. Imagine if all these people visited your website. Would they want to sign up as your customer right after their visit? Website optimization is one of the b2c lead generation strategies that requires many processes for it to work, but the positive results they bring are guaranteed. From ensuring your website has a customer-friendly interface and navigation, regularly published customer-centric content, persuasive calls-to-action reinforced by appropriate, quality images, clearly categorized product pricing packages, and easy access to contact forms, this is an idea that requires a huge commitment on your part. As with the rest of the b2c lead generation strategies presented here, this is intended for consistent, long-term application for it to be effective.
2. Utilize your social media accounts. While social media has proven to be a powerful tool for businesses to connect with their customers on a more personal level, research showed that it is also a very powerful marketing and lead generation strategy. Research firm Chadwick Martin Baily reported that as much as 51% of Facebook users and 67% of Twitter users are most likely to purchase from brands they follow. Consider also that people spend approximately 4 hours per day on social media, and this number is still increasing. Use this information to your advantage by building a stronger social media presence. Meeting your customers where they are – in this case, in the world of social media – is an opportunity for you to remain on top of their minds.
3. Know your market's preferred language and speak it. Using the same social media tools your customers use can be futile if you can't make them understand you. Putting the exact words and expressions of your customers on your website posts and other marketing communication materials can increase the level of connection people feel with your brand and generate you more qualified leads. This involves doing market research, which is easier to do if you are connected with them on social media.
4. Offer exclusivity and simplicity. People have a basic need to belong to a group, and successful businesses and marketers know this well. Generate more qualified leads by offering your customers a chance to be part of an exclusive community of like-minded consumers. When asking them to sign up, keep in mind that short and simple required fields of information – only their name and email address, for example – delivers better results.
Putting these four highly effective B2Clead generation ideas to work can help you generate more qualified leads and boost your business.
Let our lead generation specialists do this function for you. Contact us or fill out the form below.
TALK TO US!
Contact us today for more information.