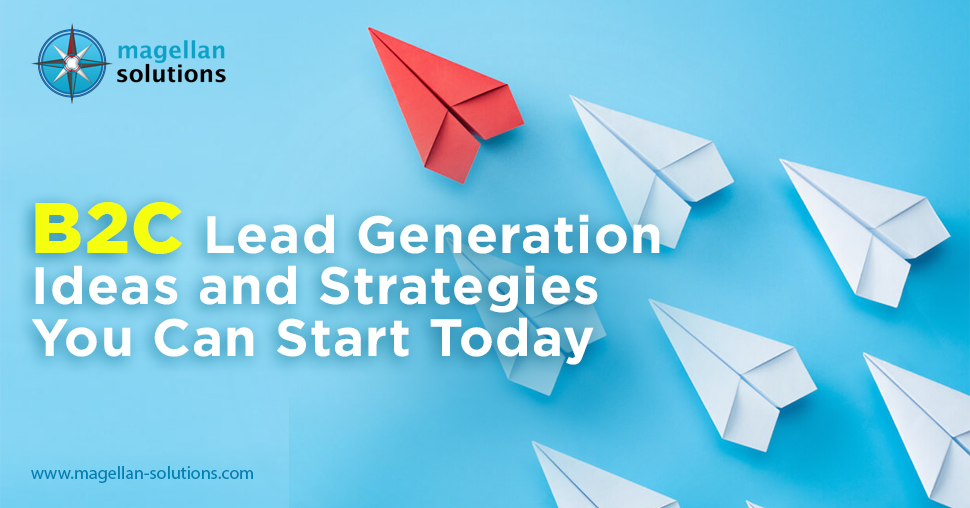 All businesses share the same goal — to attract new customers. However, catering to modern consumers has never been that easy. B2C lead generation ideas have to be personalized, innovative and focused on providing value to customers. In this way, businesses can keep customers engaged and persuade them to purchase. 
Proven B2C Lead Generation Ideas and Strategies You Must Try
Most businesses fail to come up with up-to-date b2c lead generation ideas. They tend to overlook the importance of personalization in targeting their audience accordingly. This means bombarding their target market with messages that don't match their expectations. To steer clear from these blunders, adopt these b2c lead generation strategies to boost both the quantity and quality of leads you get from your marketing efforts.
Leverage the power of video marketing strategy
The key to developing successful content is to present prospects with easy-to-digest information. For instance, adding videos to your content makes perfect sense.
Videos were proven to be powerful in capturing consumers' attention compared to static ads. This medium has the potential to cater to the needs of various market segments. Video content like animated video can tell a story, whether it be about a product or customers. With video content, you can share compelling messages that connect with your audience and get them to take action. 
To take advantage of video marketing, you must focus on how you tell your story without being salesy. Also, bear in mind to incorporate call-to-action to persuade your potential customers. These actions may include browsing a product catalog, starting a free trial, consuming more content, and so on.
Incorporate SEO into your marketing strategy
Search engine optimization (SEO) is the foundation of successful content marketing. SEO helps increase the number of visitors on your website by giving you a higher ranking in search engines. Also, it guides you to create content that's both relevant to your business and your target audience's interests. In any content you create, it's necessary to build content topics from what your customers are looking for.
One way of incorporating SEO to your marketing strategy is to identify relevant keywords that can bring traffic to your website. You can perform this by discovering phrases and words that link with your services and products. You may also conduct a keyword search on your competitors to determine terms that might be too difficult to rank. 
It's important to note that the keyword you use should be those that your audience is searching for. After you identify relevant keywords, it's time to develop an SEO strategy to improve your ranking using selected keyphrases. To help you with your keyword identification, here are some free keyword tools you can use. 
If you want to fully optimize your content with SEO, you may seek the help of SEO specialists to make your content more attractive to your audience. 
Build relationships with social media
Social media has proven to be a powerful tool for businesses to connect with their customers on a more personal level. In fact, it is reported that as much as 51% of Facebook users and 67% of Twitter users are most likely to purchase from brands they follow. Consider also that people spend approximately 4 hours per day on social media, and this number is still increasing. Use this information to your advantage by building a stronger social media presence.
Social media can help you introduce your brand and build relationships that convert leads into customers. Your first step towards utilizing the power of social media is to identify the right platform for you. Whether it is Facebook, Twitter, or Instagram, you need to know the platform capabilities of your choice. By doing so, you can focus your efforts and get the best return on your time investment.
It's not an easy task to leverage social media platforms to establish a solid customer base. If you are new to online marketing, you may invest in the wrong platform. To avoid some costly mistakes, it's in your best interest to outsource social media management services. Not only does it help you determine the right platform, but it also helps you provide excellent customer experience.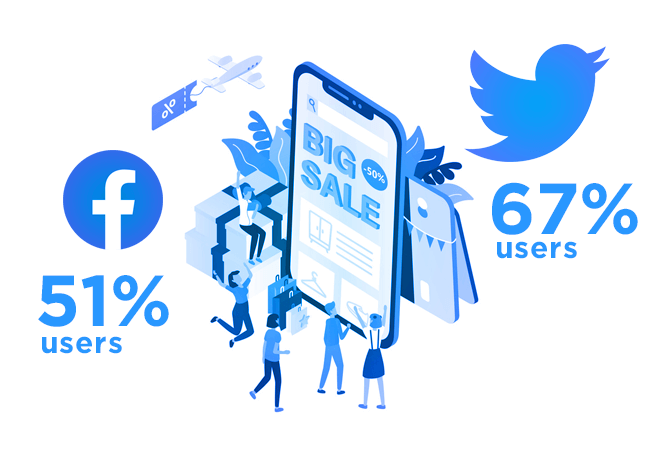 Optimize your website
To ensure your website engages with modern customers, it should be optimized to provide a seamless customer experience. With the advancement of digital platforms, users have become reliant on their smartphones to research products. In fact, your web design can have a huge impact on their overall user experience. Hence, you must remember to design your website with your users in mind. 
One way of optimizing your website is to keep its navigation simple. Displaying tons of menu items on your homepage would overwhelm online users. If you want your customers to stay longer than five seconds on your site, then you must maximize your menu items up to seven and try to label descriptions creatively as much as possible. The objective of good website usability is to make it easy for users to navigate around the website and not to disappoint them with a confusing navigation interface. 
As with the rest of the b2c lead generation strategies, web optimization requires consistent, long-term application for it to be effective. If you want your website to have persuasive call-to-actions, clearly categorized product pricing packages, and easy access to contact forms, it's best to seek help from web developers. This will help you get so much more value for your money. 
Supplement b2c lead generation ideas with Facebook ads
Your eCommerce store does not end with creating accounts and posting products on your website. You need a few platforms to let your customers hear from you and stay up-to-date on your business's news. If you want to scale your business quickly, consider utilizing Facebook ads. According to research, 75 percent of consumers turn to Facebook before making a purchase — a good reason to drive traffic to your eCommerce store.
Through Facebook ads, you can set a budget of your choice and pay for and run ads. By simply publishing to your Facebook page, you can access a larger target audience. Facebook ads allow you to advertise your service or product to people by age, interests, behavior, and location. The advantage of Facebook is that it allows you to target more specifically than any other platform based on the huge amount of data that it holds. 
To further grow your eCommerce store, you should not only focus on upselling and cross-selling your products. Assuming that your customers are growing, you also need a reliable eCommerce customer service to enhance the customer experience. But make sure you work with people who have extensive knowledge of what you offer to serve your customers better.
Getting Started with B2C Lead Generation Services
While the pandemic is still around, the potential for your business to flourish is much limited. This is true if your manpower is dwindling and you keep losing fresh perspectives of business solutions. However, you could still tap on professionals to give you a helping hand. By doing so, you can free up your time and focus on growing your business.
Outsourcing b2c lead generation services can help you cope up during an economic downturn. Not only does it help you make outbound calls and sell your products, but it also helps you to take advantage of the low costs and significant long-term results. With b2c lead generation services, you're capable of developing strategic lead generation ideas and appropriate messaging for your products and services. Plus, you'll get real-time accurate reporting and monitoring of how well your business performs.
Can't decide which b2c lead generation strategy could propel your business? Fill out the form below to get a free consultation.
TALK TO US!
Contact us today for more information.