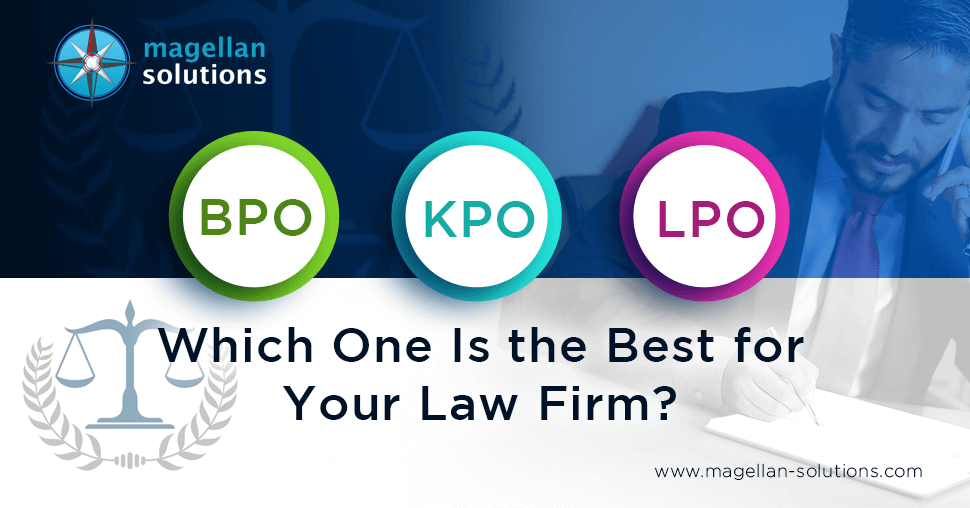 Are you thinking of outsourcing some of the tasks in your law firm? If so, you have made a wise decision. But the global outsourcing industry is vast. It can be tricky to choose which service provider is best for you.
During your search, you might have encountered acronyms for different types of outsourcing, such as BPO, KPO, and LPO. But what exactly do they mean? And how do you choose among them? Worry not, because we can explain that to you.
What is BPO?
BPO stands for business process outsourcing. Businesses use this to hire third-party service providers to handle non-primary processes.
In BPO, there is a wide range of tasks that you can outsource. Service providers can cover different processes, including call center services. This includes call center services, human resource services, and IT services.
Also, this kind of outsourcing can cater to almost any business model and industry. Some even consider it as an umbrella term for all types of outsourcing.
What is KPO?
Compared to BPO, KPO is more targeted and specific. Knowledge process outsourcing, as the term suggests, deals with information-related functions. Unlike BPO, however, KPO aims to take on the core tasks of a business.
KPO services are often sorted into the following categories:
Market research:

also called business research. This service deals with gathering information on what consumers would buy. It also doubles as a strategy consulting service.
Data management:

the

data management

process covers several business operations. It involves gathering, storing, organizing and maintaining data for an organization.
Since this type of outsourcing is highly specialized, not everyone can do it. Individuals who perform KPO services tend to have advanced degrees in specific fields.
What is LPO?
Legal process outsourcing (LPO) is exclusively made for the legal industry. Among the three, it is the only industry-specific outsourcing type. And it mostly covers the non-core operations in a law firm.
Individuals and companies who offer this service should be knowledgeable about legal processes. The service providers are often paralegals, attorneys, or anyone knowledgeable in law.
Some LPO services may also fall under BPO or KPO. For example, a legal intake answering service is both a BPO and LPO service. And legal research or e-discovery is also a KPO service.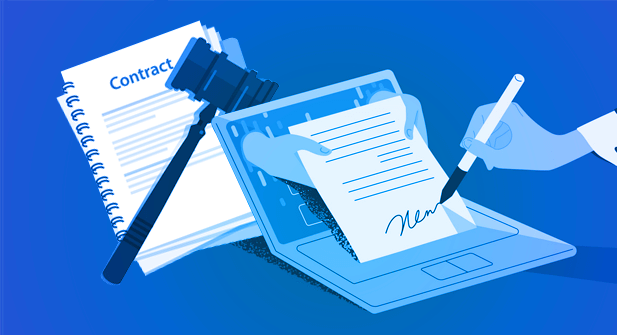 Which type of outsourcing is most ideal for legal practices?
When shopping for clothes, wouldn't you want the ones that fit you best? The same principle applies to outsourcing. You would want the services that are tailor-made for your firm, and LPO is just that.
Yet it doesn't mean that your law firm can't use BPO or KPO. As a business that deals with information, you might still need other outsourcing services.
So, when looking for an outsourcing partner, it is best to not discount BPO and KPO providers. Better yet, look for a well-rounded company that offers all three types of outsourcing services.
How can legal process outsourcing help your law firm?
The LPO industry aims to help and support legal practices. As such, it offers plenty of benefits to your firm. Here are some of them:
More time for core activities:

legal work is so much more than research, phone answering, or transcribing interviews. LPO providers are here to take on those non-essential work, so you can focus on core activities.
Reduce costs:

it's not easy to hire and train new employees, and it's not cheap either. With legal outsourcing, you can expand your staff without paying onboarding costs.
Efficiently hire expert service:

LPO providers are experts at what they do, and are well-equipped for the job. No need to spend a lot to hire and train experts. Also, you do not need to acquire new tools and equipment.
Boost your growth:

LPO is proven to boost the

market growth of law firms

. It improves client retention, revenue flow, and bottom-line growth. 
Is it safe to offshore LPO?
Safety is a main concern in offshore outsourcing. In LPO, this is even more crucial because sensitive data is always involved. Despite this, it is actually safe to offshore LPO.
When done right, offshore outsourcing can even amplify your revenue. There are some regions that offer inexpensive outsourcing rates. If you outsource to these places, you'd find that it costs a lot less than onshoring or nearshoring.
Also, the safety of LPO offshoring greatly depends on your choices. If you choose an unreliable service provider, for example, you might be exposing your data to security risks.
How do you choose the right service provider?
The global legal outsourcing market is big, and is still growing. There are many service providers out there, but not all are a good fit for your practice.
So, to select the right LPO provider, you need to consider the following factors:
Length of experience:

choose a company that has been in the industry for a long time. They would know how to do their job efficiently. And they would have ample experience in dealing with different clients.
Value for money:

you need an outsourcing partner whose rates are within your budget. But, at the same time, they should still be able to provide high quality services.
A leading legal process outsourcing service provider in the Philippines
Are you looking to offshore your LPO needs? Try outsourcing to the Philippines. The country is a major outsourcing hub for businesses around the world. Here, labor is sustainable, and the people are effective communicators, especially in English.
Magellan Solutions is one of the world's leading LPO providers. We are an outsourcing company based in the Philippines, and we have been in the industry for over 15 years. Aside from legal outsourcing, our company offers a vast range of services, including BPO and KPO.
What to expect from Magellan Solutions?
At Magellan Solutions, we make sure that our staff are ready for your law firm. We only hire LPO staff with advanced training, education, and experience. And we also make sure to monitor, evaluate, and train them regularly.
It is our goal to support growing businesses around the world. So, we offer flexible rates that are ideal for startups and SMEs. And we do this without sacrificing the quality of our services.
Magellan Solutions also has the ISO-27001 certification. This means that we have appropriate measures to handle your data. And that we can assure that any sensitive data about your law firm and clients will stay safe with us.
Are you ready to partner with us? Get in touch with us today, and let's talk about what we can do for your law firm.
TALK TO US!
Contact us today for more information.