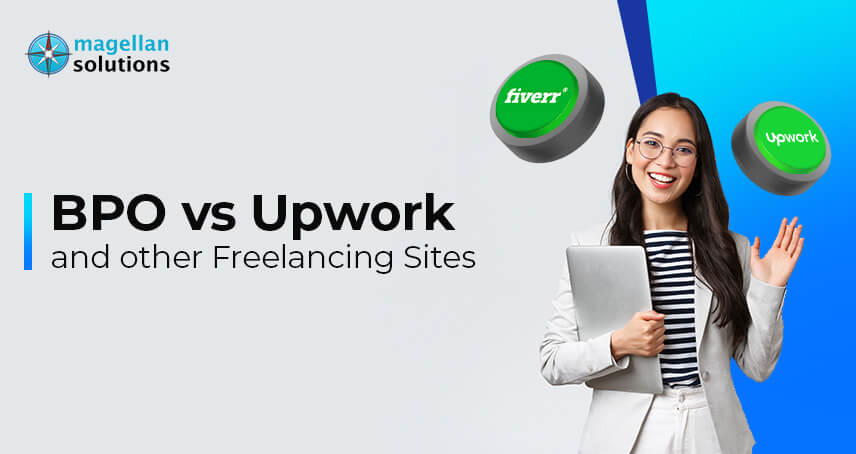 BPO vs Upwork and Other Freelancing Sites: Which is Best for Business Owners?
If you've been conducting business or working online for a while, you've probably come across the words BPO, freelancing, and outsourcing.
But to determine which is best for you as a businessman who wants to get more done for less money, you must first grasp the differences between the two, as well as the benefits of each.
In this article we will explore that and more!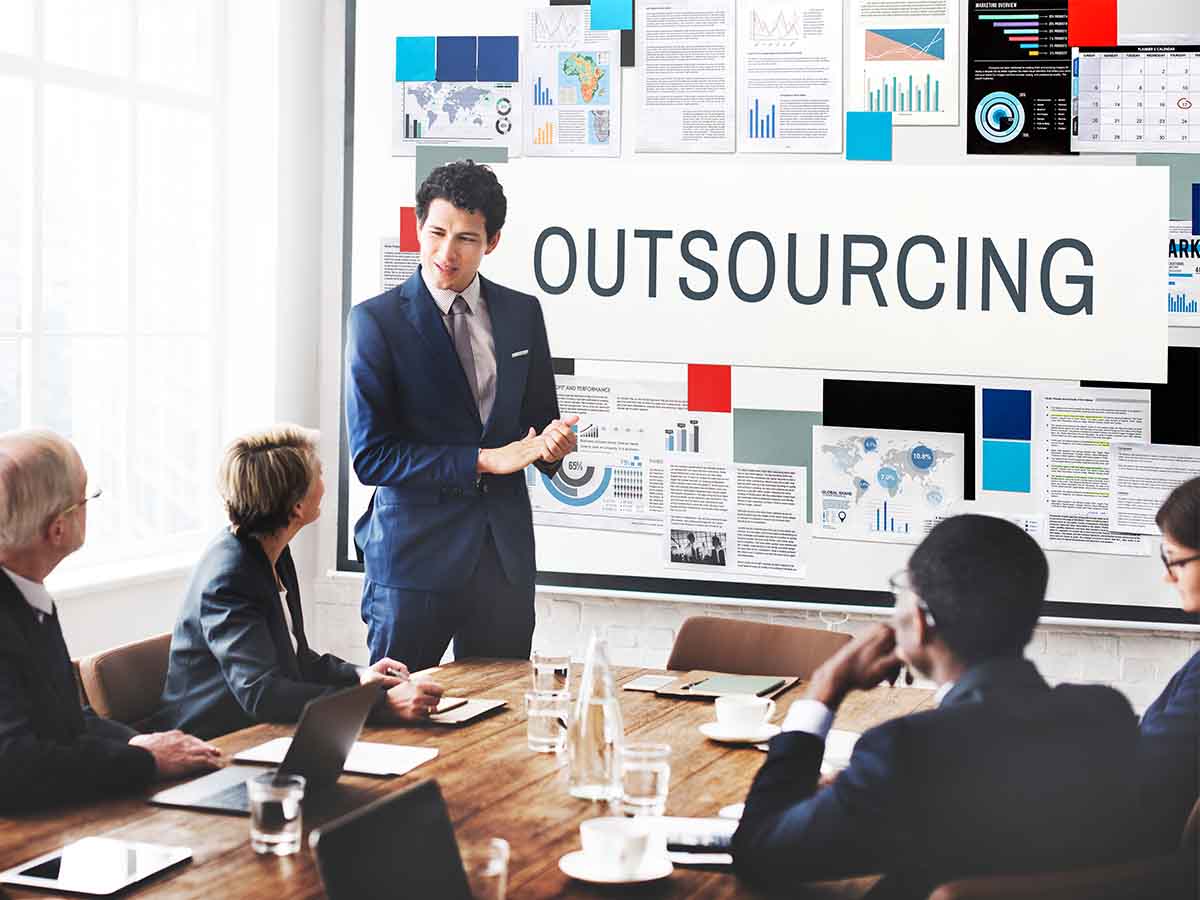 What is Outsourcing?
Arizona State University defines outsourcing as the practice of hiring a third party to complete work services.
In one of their publications, they further explain why businesses outsource jobs and activities.
There isn't just one explanation, but many. and they all rely on the company's environment and needs. The following are some of the most typical motivations to get a BPO partner:
Reduce and control high rates of operation (this is usually the main reason).

Improve the company's focus.

Liberate inner sources for new purposes.

Increase efficiency for some time-consuming functions that the company may lack resources for.

Use external resources as much as possible.

Sharing risks with a partner firm.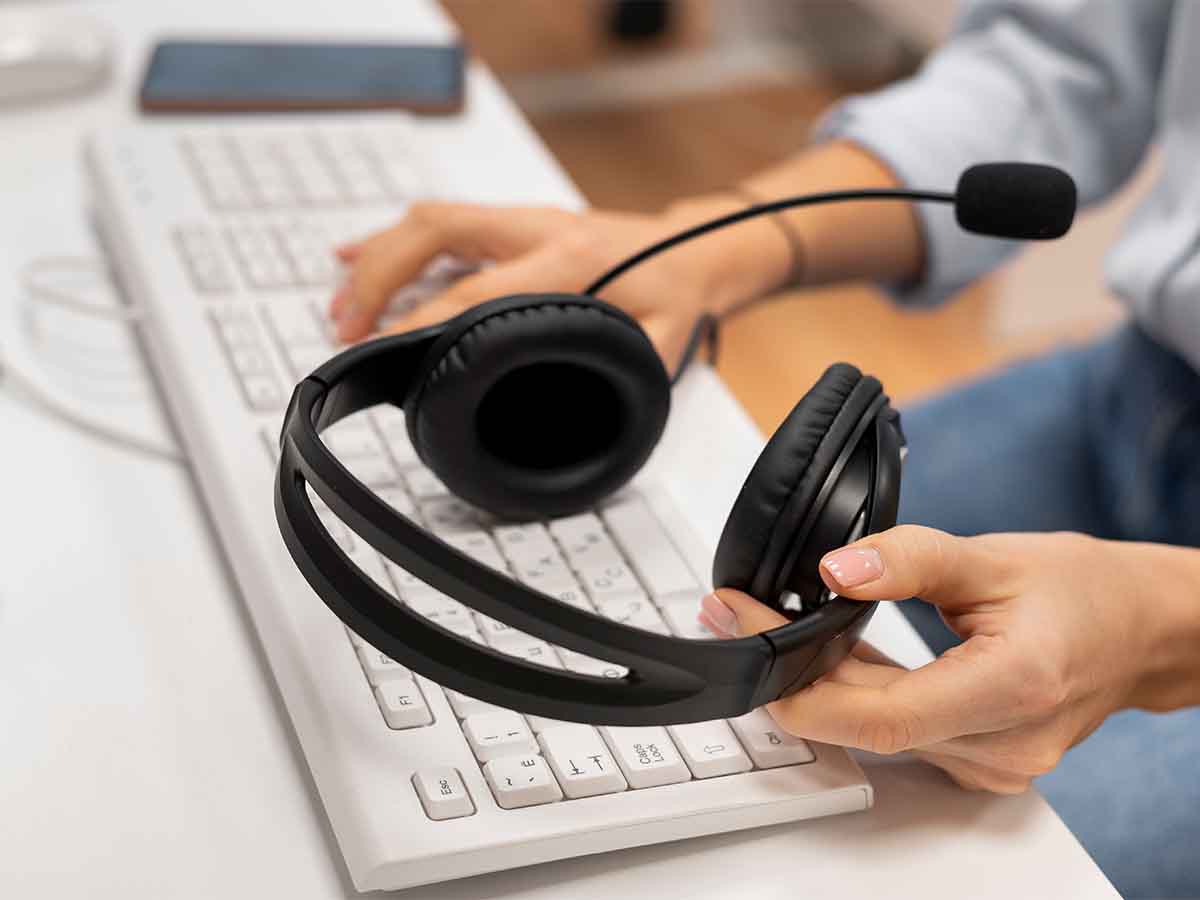 What is a BPO company?
Business Process Outsourcing or BPO is basically a company that provides services to other companies.
But to understand it better let's look at the different functions of a BPO.
Businesses hire BPOs for two key reasons:
Back office: Examples of these are Digital Marketing,

Data Entry

, and IT services.

Front office: Examples of these are sales and customer service.
Organizations frequently outsource one or more functions.
Today, BPO provides a wider range of services and operations to firms like payroll and staffing.
Furthermore, BPOs can also do 2 things for you:
Outbound Calling – makes calls to customers.
Firms hire an inbound calling BPO to help them cross sell and process orders.  Not only that, they use this service to help and support customers with their purchase. Customer service is one of the most well-known jobs in an inbound call center.
Outbound calling is used more on sales. You can think of it as traditional marketing. But instead of going door to door, it's through the phone. Callers call on your prospect's phone and pitch them offers and promos. 
Outbound can also be a means to get customer data.
The Zendesk Customer Experience Trends Report 2020 found out that the phone is still the most common tool customers use to resolve issues. That's why BPOs are still in demand. Besides, in both inbound and outbound call centers, your company can get a wide range of benefits. 
The Pros of Using BPO's
Here are some perks of having a BPO partner.
Low Cost
BPOs have better sales and customer service than in-house teams. But the selling point is really the low price. 
It costs less to hire someone in the Philippines than in the US or Britain. Firms can save a lot of money thanks to cheap labor. They can also save money on rent and equipment due to the economic difference.
Also, employee benefits in the country are fair but not as expensive. You will be able to work with experts for a lot less money. Imagine getting a CAD expert or a Virtual Assistant for a cheap price. 
Another good thing about outsourcing is that BPOs can take care of hiring and training. Which is another thing for businessmen to not worry about.
Improved Focus
Firms of all shapes and sizes are always looking for ways to run their businesses more easily. 
It is easier for a business to focus on crucial things when they source out some of their work to others. They can leave the rest to the experts who work for them.
This is a good thing for productivity. You can use your time more ably with outsourcing. By and by, this will lead to an overall increase in the way business is run. This also opens up more doors for the firm to grow.
Increased customer satisfaction
Firms that outsource jobs to BPOs are more likely to improve their customers' satisfaction rates.
Think about it, BPOs have tested operations and experts who know how to do their jobs well. In turn, this gives businesses a lot of chances to grow and keep growing.
Improved service from good business practices also brings in more customers. And it also entices them to keep coming back for more.
The Cons of Using BPO's
There are still areas that need to be fixed and improved about BPOs. Here are some of them:
Security Risks
It is vital for a firm to make consistent connections with their BPO service provider. Sharing sensitive data about your business and customers puts your business at risk. Data theft and a security breach of sensitive information can be a big problem. 
That's why it's imperative to always check on your BPO partner. Check how they maintain all infos and the security they have in place.
A BPO company should make sure that promises about data protection are in writing in the contract.
Lack of Product Knowledge
Call center reps may not know as much about your company. This includes your culture, products, practices, or values. 
So, this is a challenge. They won't be as devoted to your company or to your customers. Plus, they might not be able to provide the level of service you expect from your staff.
But it is not all hopeless. The answer to this is simple. You need to train them and let them know more about you. 
If your customers want and need good service, you can ask the help of your BPO partner. Let them help you prepare your team with the necessary skill and knowledge they need.
Communication Difficulties
Also, there is a risk of language barriers when you outsource your work. Not only that, cultural differences are a problem. Agents who live outside of the USA may not have the knowledge, communication skills, and fluency needed to provide great customer support.
Communication is the most important aspect of contact centers, and your business. Customers are frequently required to talk with agents. Especially on jobs like a virtual receptionist. And there's a lot of factors that need to be considered for them to be effective.
Examples of this are language fluency and grammar. Also, accent evaluation should be considered by BPOs before employing staff.
The Freelancing Platforms
It's the freelancer's era. Despite the hardship that they face, a good number of workers are switching to freelancing. And with its number increasing, it stands to reason that firms are interested in them.
Actually, companies are now turning to freelancers rather than their workers to finish a job. But what is it that makes them so desirable to firms?
The Pros of Freelance Platforms
Western Governors University listed down some of the advantages of freelancing below:
Flexibility
Many people who work as freelancers say that their status gives them a lot of freedom. They can work when and where they want. And the same applies to firms who hire them.
Most of the time, a worker will get a job with a due date. They can do that job how and when they want. People often work at times and on days that work for them. On the weekends, some people like to get their work done in the early morning. 
They are often able to work from a remote office or at home. A lot of people have to work around their family's schedules like this.
For firms, it usually doesn't matter how long it takes and how it was done. What matters is the output. If you are a businessman who looks only at the end product, this service is for you.
Low Cost
Many small or start-up firms find that freelance workers help them quickly grow their business. 
The only thing that they need to do is find people who already have their own computer and can do the job. These people can be found quickly and without a lot of advertising, sometimes by word of mouth. 
Then, businesses can meet their goals and keep their costs down. They don't have to spend a lot of time and money setting up healthcare or HR programs. They can hire people to do simple projects that need to be done at the time.
Pool of Workers
When firms hire freelancers, they have a wide range of workers at their disposal. When you need something done late at night or early in the morning, it's easier to find someone who can do it. 
The fact that workers can do their work from home also makes them more willing to work on the weekends. This gives businesses more options and flexibility. There are a lot of people to choose from. All of which have their own unique range of skills. 
The Cons of Freelance Platforms
There are also cons on hiring freelancers. Community Care College suggest three disadvantages of it:
No Stability
For freelancers, it is hard to know when their next paycheck will come and how much it will be. Since they are not full time workers, their pay is based on contract. Most of the time it's hourly rate, but top freelancers can also get bonuses and incentives.
For businesses, sometimes workers look for jobs that can be done from home because they don't want to work as hard. Easy work, easy money. This is bad for businesses since it encourages subpar freelance work. So firms should be careful when setting expectations and hiring freelancers to make sure they get a good worker.
Subpar Output
Freelancers don't know where their next paycheck will come from but they still want enough to make ends meet. So they'll have to spend a lot of time looking for well-paying clients and marketing themselves to everyone they meet. 
They have to work hard, spread the word, and ask for referrals. In most cases they will handle multiple projects at the same time. This might affect the output they will present to you since they'll be juggling different jobs.
On that topic, freelancers are notorious multitaskers.
Besides being a bookkeeper, they are sometimes a sales officer, customer relations person, virtual assistant and more. Most of the time they have to do all of this on their own. 
However, multitasking can cause high-stress levels and poor decision-making. It can also affect work quality. They're most likely to produce low quality of work.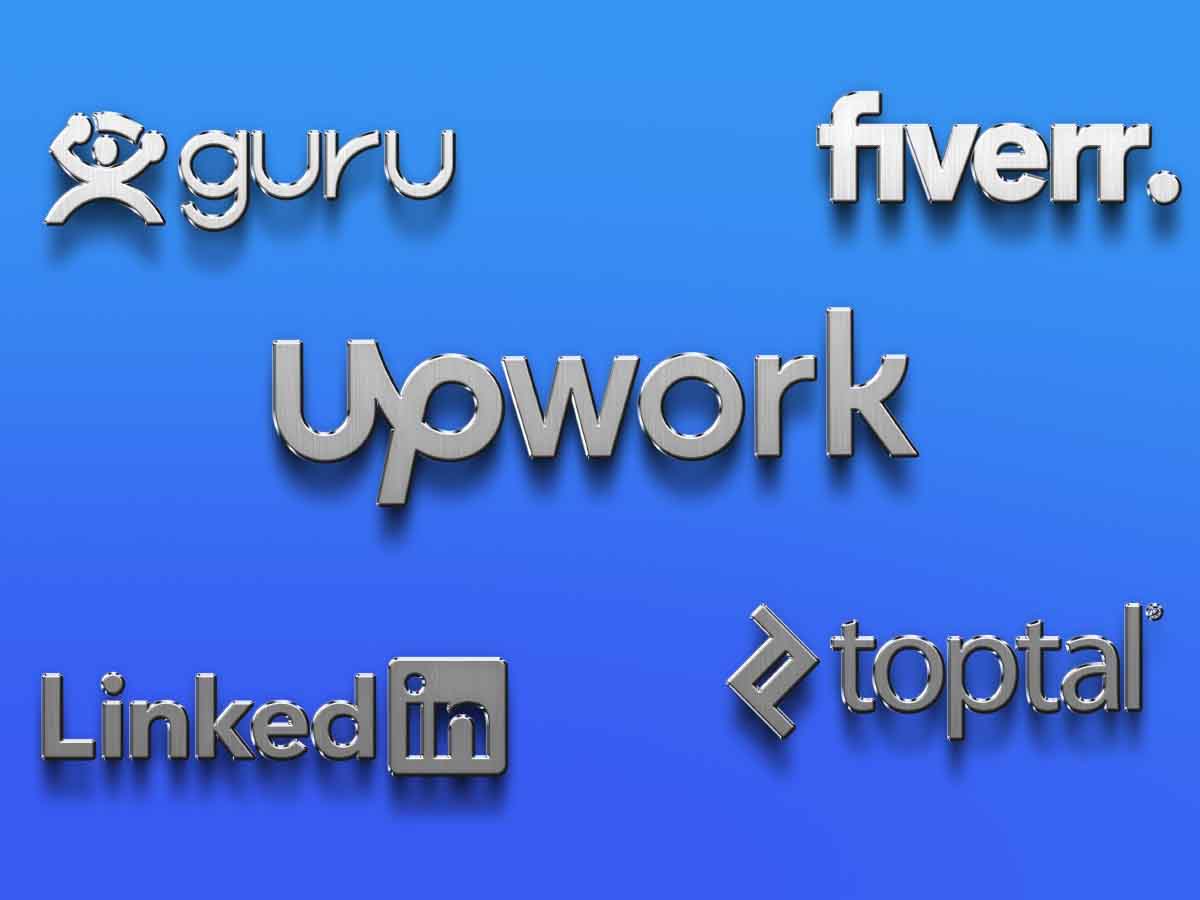 What are the Trusted Freelancing Platforms?
Freelance service websites have made it easier for freelancers, SMEs, and other independent contractors to find work. 
In the same way, firms that need help with common and non-core services can easily find the right freelancer on the internet.
So if you're considering to get the best freelancing website, here's the internet top suggestions:
Upwork
Upwork is a place where people can find jobs as freelancers in different fields like graphic design and data science. There are a lot of new workers on the site who are willing to work for less money. But getting a hang of how the site works can be a bit fuzzy.
Nevertheless, you can easily get remote workers interested in your industry here. Beginners may be tempted to take on any job that comes their way, so you can hire them if you want. Just be careful with scammers and uncommitted workers.
All in all, Upwork is a good way to find workers.
Fiverr
Fiverr is an online platform that allows buyers and sellers to connect. It gets its name from the starting price of services which is $5.
People don't have to deal with hiring, firing, and HR departments when they use Fiverr. Those who work as freelancers can sell their services to any company at any time. And you as a firm can hire anyone you want.
For example, Fiverr lets clients pay for gigs, which are any digital service that can be done online. These include things like WordPress design, logo design, writing, transcription, and even voiceover work. 
It used to be that all of the services on the site were priced at $5. Now, freelancers can set their own prices and can offer package deals, or "Gig Packages."
At its core Fiverr and Upwork are the same. 
Toptal
Toptal is an exclusive network of the world's top talent in business, design, and technology. They provide access to top companies, a community of experts, and resources that can help accelerate their freelancers career.
Toptal importance is it saves you from having to spend hours looking through freelancers for their work. You don't have to jump through a lot of hoops. Consequently, Toptal uses a 5-step screening process to vet freelancers:
Language & Personality

In-depth Skill Review

Live Screening

Test Projects

Continued Excellence
Many entrepreneurs who hire on Toptal say that their support staff is very hands-on, and this is a good thing for them. Also, Toptal has a great UI and billing process that people love.
You can also try hiring freelancers in sites such as:
LinkedIn
Guru
Facebook/Instagram/Twitter
Which is better for your business?
Outsourcing can be a great way for firms to get the work done that they need, without having to hire full-time employees. And BPO companies can provide a wide range of services. 
On the other hand, freelancing sites are great for small to medium projects. Most of the time freelancers don't want to commit to a single firm. So their tenure with you is on a limited term.
Nevertheless, both can help you save time and money. It is up to you to assess which will guarantee a positive result. 
If you need help deciding, you can always give us a call to discuss with you our program.
The Best BPO Company in the Philippines
Magellan Solutions is the leading SME-focused BPO among all outsourcing companies in the Philippines
With over 18 years of industry experience, we offer high-quality customer service support and call center services. On top of that, we are a certified ISO 27001:2013 company.
At Magellan Solutions, we combine technology such as ACD, CRM, and IVR with agent skills. We make sure that our agents have all the necessary tools, equipment, and knowledge to serve customers. 
We believe that progress shouldn't break your bank, so our services remain flexible and competitive.
Contact us now, and we will discuss with you how we can help your business succeed. Complete the contact form below and talk to us for FREE!
TALK TO US!
Contact us today for more information.