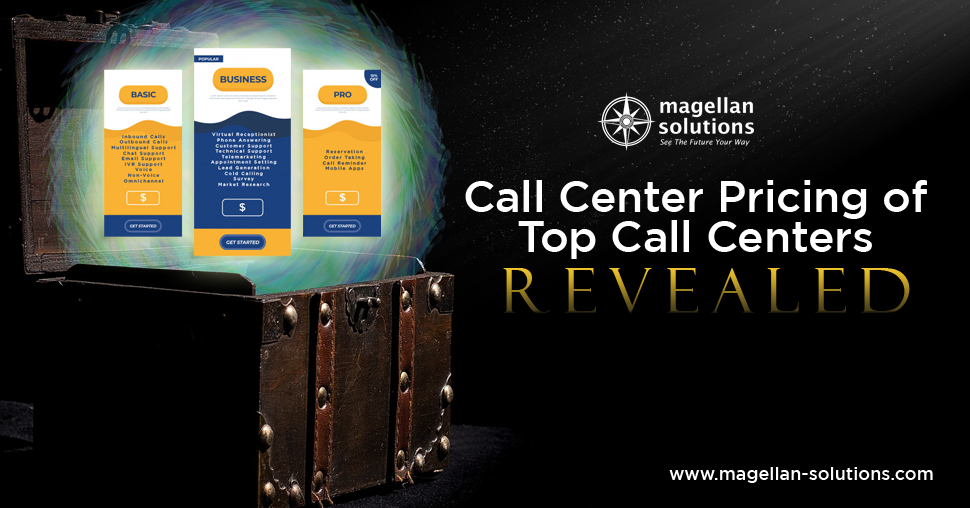 How Much is the Pricing for Top Call Centers?
The idea of getting ripped off is a nightmare for everyone. Which is why it is important to have an estimated call center outsourcing cost comparison before dealing with third-party service providers.
Call center pricing includes the cost of labor, call volume, average handling time to name a few. Having your own in-house business process team means more expenses due to additional workforce, infrastructure and specific training for the labor needed.
A business that is planning to have their own in-house team needs an additional cost of 50%-70%. This additional cost is too much especially if you are just a start-up company.
Estimates show that BPO services can provide between 30%-50% cost savings for a company, depending on the outsourced call center pricing. It is the reason why many organizations are increasingly outsourcing various business processes.
It also helps organizations increase their market share, expand their customer base, and enhance customer relationships. 
Different Call Center Pricing Per Service
Many factors are considered in call center prices. It includes the level of skills, type of work, location, and duration of the application. Here are some known pricing models for both inbound and outbound call services:
Shared


These are the services in which the agents answer calls for one to three dozens of clients and the clients will pay on a per minute basis only for the time used. This type of inbound call center pricing is perfect for large volume or low activities.

Dedicated


When a dedicated team of agents working exclusively handles calls for only one client, it is called 'dedicated inbound'. It is fit for those with complicated applications or when the volume is predictable

Monthly


Basically a portion of the Dedicated Inbound that is priced in a monthly rate. A lot of call centers around the world, aside from those in North America and Europe, offer this type of pricing.
Hourly


This is considered as the common call center pricing structure for outbound telemarketing, especially for lead generation and appointment setting. Aside from the program size, difficulty, and contract length, the rates here vary with the location of the provider.

Pay Per Performance


Not the most ideal type for most outbound call centers. If you want a provider to agree and consider this call center pricing model, it is best for you to prepare your detailed report of your sales or appointment conversion rates, script or call guide, materials for training, and samples of calls recorded. Here, the amount of commission will depend on the situation and it should give the provider at least 10% to 20% premium for the additional risk to the outsourced call center.

Hourly + Pay Per Performance


One of the favorite contact center pricing models for sales programs. This combination of pricing structure is beneficial to both the client and the call center and is effective to maximize the performance. It enables the provider to earn a competitive compensation based on the performance of the outbound program.
Call Center Pricing per Country
One of the most considered variables that affect the cost of outsourcing is the location. If you are aware of call center outsourcing cost comparison, you must know that choosing a call center outsourcing company in the US or Europe versus India or Philippines will create a significant effect on the price and quality of the service.
Here's to give you an idea of call center pricing comparison by geographic location:
| | |
| --- | --- |
| Regions | Hourly Rate |
| United States/Canada | $22 – $35 |
| Western Europe | $40+ |
| Eastern Europe | $12 – $25 |
| Australia | $35 – $55 |
| Africa/Middle East | $15 – $20 |
| Latin America | $8 – $18 |
| India | $5 – $9 |
| Pakistan | $6 – $10 |
| Asia/Philippines | $6 – $8 |
USA, Europe, and Australia; Expensive Service, Above Average Quality
If you want a higher call center pricing with employees who have great communication skills, then you may want to outsource your business to either the USA, Europe or Australia. Outsourcing your business in these regions can make a great result on your service, especially if you are targeting customers who speak English.
Cultural difference is also not an issue if you are outsourcing in these regions especially when you are a US company outsourcing your business. In customer service, the work-force in these regions can give relatable insights on the customers making them more comfortable to deal with your company and most probably avail your service or purchase your product again.
The IT industry is also the specialization of some countries in these regions especially in Eastern Europe. Software engineers in Eastern Europe are at par with India in terms with quality of service.
Despite these advantages, the main reason you are here (reading this article about call center pricing) is to save more money and convert it to more profit. Tax systems in these regions are also complicated and can greatly affect your business in a negative way.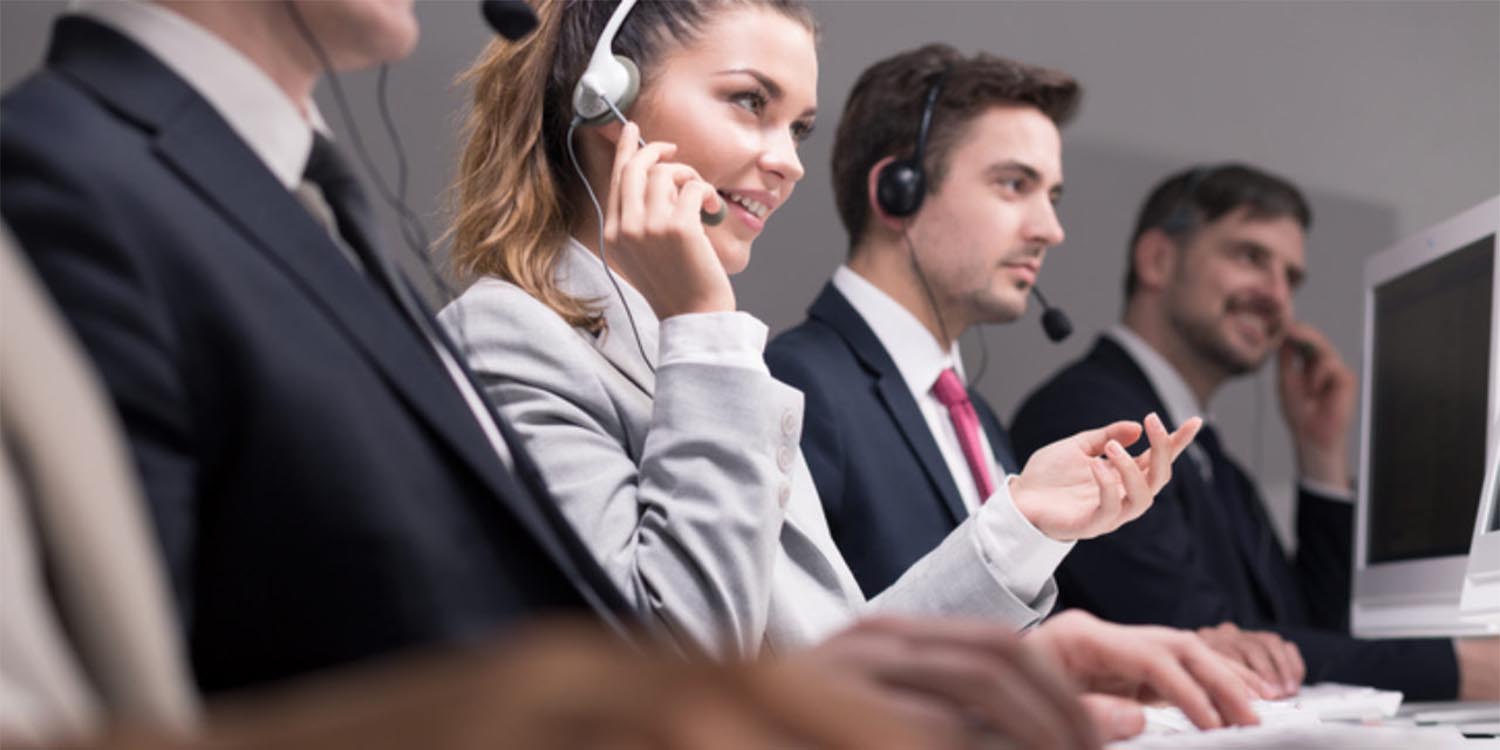 Asia and Africa; Economical but Average Service
If you want to save tons of money and still perform your daily tasks while doing more productive things, then outsourcing your business in Asia, Latin America or Africa is your best bet.
The IT industry is also a strong point for most countries in these regions. India is at the top of countries with the best IT experts in the world and you can work with these people at a low price.
The tax regulations on these regions are also not complicated compared to western countries. Several countries in these regions passed laws that are favorable for the companies that are outsourcing their businesses to attract more foreign investment and generate more jobs.
However, compared to the quality of the service from western countries, tasks that involve human interaction are far inferior in these regions. Thick accent is the common issue when outsourcing in your business. The customer doesn't want to be inconvenienced by talking to an employee with an inferior English-speaking skill.
There is also a big difference in terms of cultural relativity and the time zone can also affect the quality of the services these regions are offering.
The Philippines is the "middle ground" for these factors.
With affordable call center pricing rates, you can hire not just in one region, but several! This enables you to use the strengths of different call center markets to your advantage.
The Philippines offer tons of services that fit whatever your business needs — from customer service, data entry, sales and even IT. Filipino culture is very similar with western countries because of the rich history they have.
Accents are also not an issue because Filipinos have a neutral accent in English. The Philippines ranks second in countries with highest English proficiency in Asia.
Magellan Solutions provide the best call center experience for all SMEs worldwide. We have a wide range of services to offer. In terms of the cost, we have a guaranteed flexible pricing model.
We will base the pricing on the client's requirements. Magellan Solutions understands that start-up business need has limited funds in outsourcing services. Our Implementation Managers will assist you in figuring out the best service for your budget.
Call center pricing can be tricky but our professional sales representatives are ready to assist you. Feel free to fill out the contact form below for a free 60-minute business consultation.
TALK TO US!
Contact us today for more information.