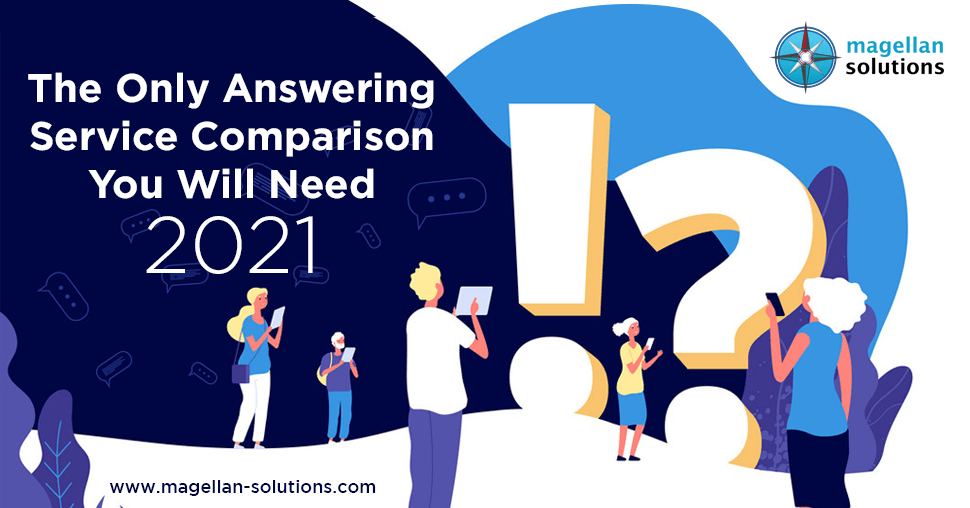 The Only Answering Service Comparison You Will Need (2021)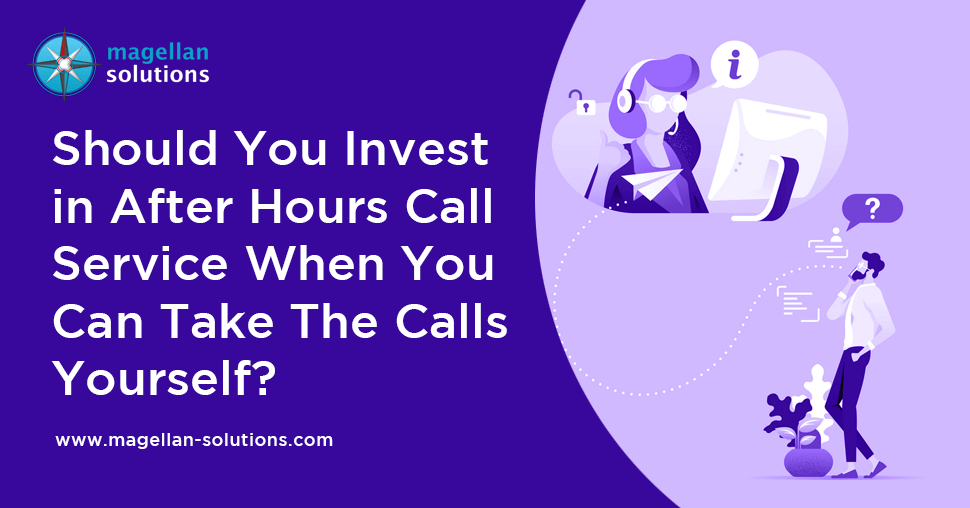 Why Invest in After Hours Call Service?
Magellan Solutions is joining the race.
By the 1970s, manufacturing companies outsourced their workforce to foreign countries. It was a step towards cost-saving measures. Manufacturing businesses found out that they could also outsource some of their functions. They discovered that other countries offered lower market prices of the products but were still beneficial for them in the long run. 
One of the other functions outsourced was payroll services by computer services. In the 1980s, they also began to outsource legal services and other accounting and finance operations. 
Outsourcing continued to flourish in 1989. Companies started to think of competitive strategies to increase their market and profit. The expansion continued, which required them to have multiple layers of management. This, in turn, caused some level of burden on in-house employees. 
The industry had grown by 250% since 1995 and was still growing. The early 2000s saw a trend for large companies to transfer customer service departments overseas. The call center industry was still on the rise. 
By 2003, call center outsourcing Philippines and worldwide bpo companies comprised 5,320 call center operations. 
By this time, Magellan Solutions started to open its doors in 2005. 
Since our beginning, we have remained steadfast in our commitment to the needs of our clients. This explains why we have earned the respect and loyalty of our business clients. Our 'hands-on' approach and responsiveness to change have proven most effective.
Contact center services in the Philippines became common for companies that wanted to focus on their core functions without distraction.
0 To The x000s Of Call Centers For Customers & Clients
We are one of the top call center companies in Metro Manila. As a recognized Philippine call center provider for the past 18 years, Magellan Solutions has been dedicated to providing the same complete quality of service offered by large multinational call centers. We are considered more of a generalist BPO company for SMEs. We specialize in adapting a process improvement mentality to the outsourcing process of your business. We have applied the same mentality to numerous organizations from different verticals and industries:
Legal process

E-commerce

Real estate

3D service

Mobile app

Healthcare

E-services

Education

Insurance

Telecom

Retail

Travel
Combining unrivaled expertise and capabilities across industries and business functions, we bring call origins. They generally attract different rates for call center services Philippines:
Local Calls

– landline calls received from the area where the 1300/1800 number is routed.

National Calls

– landline calls received from outside the local area where the 1300/1800 number is being routed.

Mobile Calls

– calls received from a mobile phone, anywhere.
Inbound

number

Digits
Routing

options

Inbound call

report

IVR

compatibility

Toll-free for

callers

Government

surcharge

1300 numbers

1300 XXX XXX

✓
✓
✓
X
X
1800 numbers

1800 XXX XXX

✓
✓
✓
✓
X
Toll-free numbers are numbers that begin with one of the following three-digit codes. 800, 888, 877, 866, 855, 844 or 833. Although they are all toll-free codes, they are not interchangeable. 
Dialing a number using a 1-800 prefix would reach a different recipient than dialing that number using a 1-888 prefix. Calls to each toll-free number are routed to a particular local telephone number.
How to outsource call Center Philippines
You can spend valuable time searching for, assessing, comparing, and negotiating with call centers. You might not even be sure if you want to hire or work with one. The best way to start is by reading current information about local and offshore call centers that can support your business.
When outsourcing to Filipino call center agents, you need to:
1.) Determine your outsourcing needs.
What services are they delivering today? How much does it cost? How much attention does it take away from core competencies? What is the quality of the work being done? Is it consistent across geographies? 
These answers help businesses accurately picture their potential BPO solutions provider. It sets the partnership up for success by defining clear goals and a vision of their goal together.
2.) Find the most suitable outsourcing service provider.
Businesses must find a firm that gels concerning corporate culture. The first question would be, "Where will the BPO service be delivered from?" 
| | | | | |
| --- | --- | --- | --- | --- |
| Call center role | Philippines | USA | UK | Australia |
| Agent (1-3 years exp.) | $3,337 | $29,717 | $22,137 | $35,275 |
| Agent (3-5 years exp.) | $5,175 | $33,004 | $25,014 | $39,860 |
| Team leader | $7,152 | $50,794 | $33,047 | $46,690 |
| Operations Manager | $14,665 | $61,393 | $71,950 | $67,173 |
A BPO provider's location impacts the:
Available languages

Accent neutrality of the agents 

Skill sets  

Labor costs
3.) Define the strategy.
Experts might try to separate outsourcing into non-critical and strategic. But in reality, all outsourcing is strategic. If you outsource a call center, your customer experiences are now in the hands of an external party. Similarly, your outsourcing partner directly impacts your organization's revenue if you turn to external financial and accounting services. For these reasons, you must have an outsourcing strategy. Include your benchmarks and goals for continuous improvement.
4.) Create a contract or a compromise.
These documents define the quality of service you expect to receive. Outlining the key performance indicators for service in SLAs or contracts is where you define your strategy. In these documents, you must clarify how you measure and manage customer experiences. These guidelines will help both parties develop the proper structure for your business.
5.) Transitioning to the partnership.
This is where you migrate duties and responsibilities to the BPO service. Experts agree that transitions go smoother when your people are deeply involved. This means your teams will need to communicate clearly with your BPO provider.
6.) Finally, business partners.
Perhaps the most critical advice for working with BPO partners is to treat them as business partners rather than contractors. 
If you have further questions regarding our services, please feel free to reach out to us via:
US Toll-Free: +1 800 371 6224
Direct: +1 650 204 3191
UK Toll-Free: +44 8082 803 175
AU Toll-Free: +61 1800 247 724
We also have offices in:
MAGELLAN SOLUTIONS PHILIPPINES OFFICE
PB Mezzanine Floor, Summit One Tower
530 Shaw Boulevard, Mandaluyong City
1552 Philippines
Local Nos.: +632 651 6772 to 73
MAGELLAN SOLUTIONS USA OFFICE (CALIFORNIA)
100 Old County Road, Suite H,
Brisbane, CA 94005, United States
MAGELLAN SOLUTIONS USA OFFICE (FLORIDA)
1900 South Harbor City Blvd,
(East Coast Division)
Suite 300 Box 48, Melbourne, FL 32901