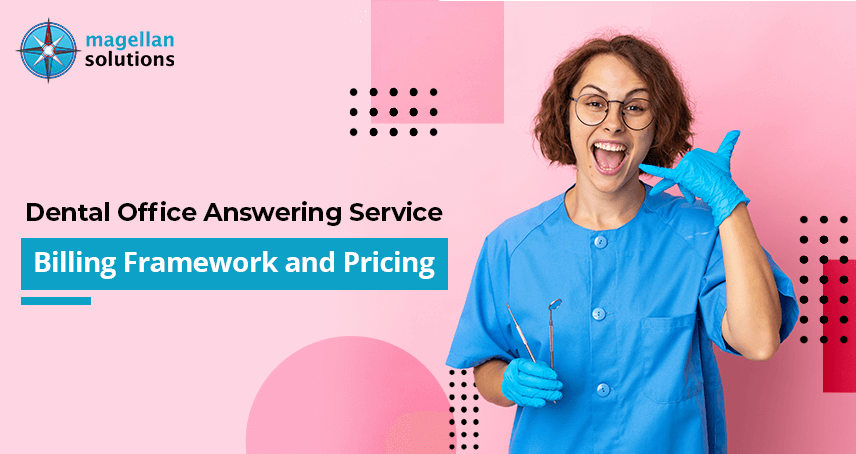 Dental Office Answering Service Billing Framework and Pricing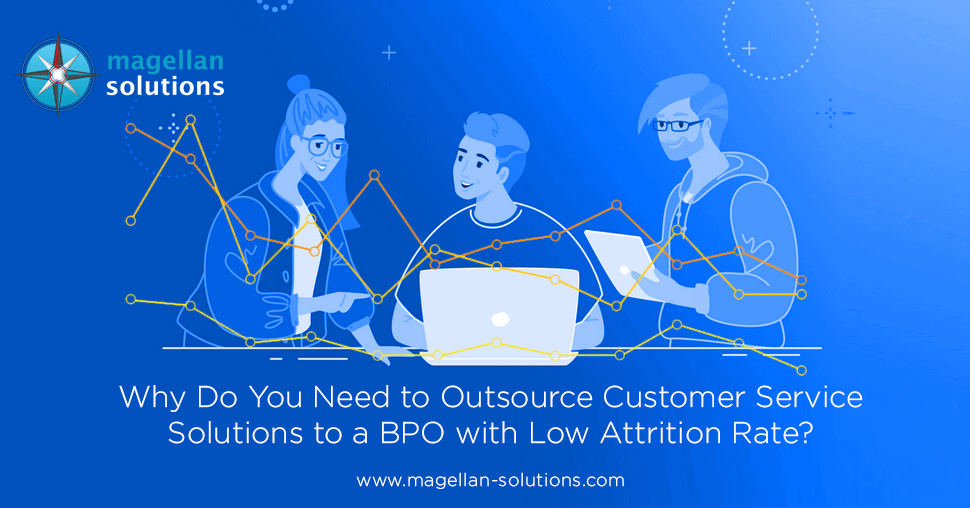 Why Do You Need to Outsource Customer Service Solutions to a BPO with Low Attrition Rate?
How can
Outsource Customer Support Services
fill Value Chain gaps?
Here's a reminder: Successful businesses create value with each transaction by satisfying customer and shareholder needs. Companies that can generate good value are more likely to profit and expand.
But what about the case of SMEs? They cannot read through the global marketplace yet.
How can they penetrate the market if they cannot keep customers confident and secure enough to remain loyal?
The answer is Customer Support Outsourcing.
In this article, we will look into the importance of  Customer Support Outsourcing in creating an advantageous value chain for SMEs. We will also discuss its role in helping companies develop and retain more value from their sales.
What is a Value Chain?
Value Chain (VC) was first suggested by Michael Porter back in 1985. 
Baker University wrote that the idea behind it is to demonstrate how the value of the customer accumulates along the chain of organizational activities.
Tulane University supports this idea. They wrote that Value Chain is a business model of how businesses receive raw materials as input, add value through various processes, and sell them to customers.
Moreover, in a book by Porter titled "Competitive Advantage: Creating and Sustaining Superior Performance," he explained further that the model can determine costs and affect profits.
It is everything a business goes through to bring goods or services from conception to delivery and maintain customer loyalty.
Furthermore, Value Chain is divided into two types of business activity: primary and secondary.
According to the University of Minnesota, primary activities are actions directly involved in creating and distributing goods and services.
They add that there are five primary activities:
Inbound Logistics – The arrival of materials

Operations – The actual production process

Outbound Logistics – The tracking of products or services to customers

Marketing and Sales – The activity of attracting potential customers to make purchases

After-sale Services – The action that refers to the extent to which a firm assists their customers
Primary activities are essential for adding value and creating a competitive advantage against other companies. By improving one or all activities, you can have a better edge in driving loyalty and sales toward your company.
On the other hand, secondary activities are actions that help primary activities become more efficient. According to Harvard Business School Online, its role is to effectively create a competitive advantage,
Secondary activities are also broken down into parts:
Procurement – The training that is related to the sourcing of raw materials, components, equipment, and services

Technological development – The activity that is related to research and development, including product design, market research, and process development

Human resources management – The recruitment, hiring, training, development, retention, and compensation of employees

Infrastructure – The activity that is related to the company's financing and planning
What is a Value Chain Analysis?
Value chain analysis (VCA) is a process where a firm identifies its primary and support activities. This analysis aims to reduce costs and recognize which activities are the most valuable to the firm. And which ones could be improved to provide a competitive advantage?
By evaluating your value chain process, you can identify your company's weak and strong points.
The Role that Customer Support Plays in SMEs VC
As mentioned above, Value Chain Analysis gives businesses a competitive advantage. Entrepreneurs can achieve this by analyzing the strengths and weaknesses of the company.
But what about the case of SMEs? Small to midsize companies do not have economic solid inclusion. Hence, delivering goods and services is extra challenging.
For some SMEs, the Value Chain is often incomplete. 
Logistics are an afterthought, and after-sale services do not exist. They are usually left with two choices: joining big corporations or moving into more complex business functions. 
However, some SMEs can keep up with the competition thanks to outsourcing customer support.
Suppose our definition of value chain analysis is to help a company to discern areas of its business that are inefficient and implement strategies that will optimize its procedures. In that case, customer service fits the bill perfectly.
Customer service is essential in supporting small and midsize business processes and fixing companies' debility.
Customer service helps your company convince existing and potential customers to drive loyalty and expand your customer base. 
What's more, having excellent customer service by your side can assist in identifying the pain points of your customers. BPOs have evaluating tools such as CRM (Customer Relationship Management) systems to analyze customer behaviors.
It is also noteworthy to mention that customer service falls into any of the primary and secondary activities. Let's take a look at how customer service can help your business strengthen your primary activities :
Primary Activities

How can BPOs help?

Customer Support Services

Inbound Logistics

BPOs can help keep tabs on orders and maintain production stocks.

Operation

Need to increase productivity and efficiency? BPOs can help you have trained agents that can help you take care of core and non-core operations.

They can also help your business handle massive data and convert it into meaningful insight.

Outbound Logistics

Through advanced systems, agents can inform buyers about their purchases in real time.

Marketing and Sales

Most BPOs offer cold and warm calling services to get potential customers to transact with the business.

Others offer different marketing services, from email to social media marketing.

After-sale Services

BPOs are experts in providing after-sales services. They are built specifically to provide customer service.

They can take calls, answer inquiries precisely and make calls when needed.
In summary, customer support outsourcing can take over components of your business value chain so that you can focus on other things. 
By having a call center company to take care of marketing, sales, and after-sales service activities, your business will grow even more significantly.
Moreover, customer support outsourcing is not a costly solution to problems. That is why it can easily give you an advantage in providing high-quality customer service.
How Do BPOs Complete SMEs Value Chain?
SMEs account for most businesses in developing economies and contribute roughly 40 percent of GDP, making them critical for economic growth, innovation, competitiveness, and entrepreneurship.
With those numbers, it is evident that the competition inside the market is strict. That is why some SMEs hire BPOs to complete or fill in critical components of their Value Chain to gain a competitive advantage.
However, how can BPOs help SMEs with their needs anyway?
BPOs help strengthen SMEs' participation in the market by providing them with operation support. Outsource Customer Service includes assistance with inventory and distribution management. By having a dedicated team to look into these parts of your operation, you can focus on improving the other components of your value chain.

BPOs help teach up-and-coming businesses with essential managerial and business skills.

BPOs can also help SMEs connect to large and multinational clients to increase their engagement. SMEs can quickly build their brand reputation by directly interacting with big markets.

BPOs can also pave the way for SMEs to be part of the Global Value Chain.

Technologies and expertise are not a problem with BPOs. You can quickly fill the Technological Development and Human Resources Management part of your value chain.

BPOs help extend the scale, impact, and cost-effectiveness of SMEs.
Conclusion
Customer service outsourcing is a viable solution to oversee parts of a business value chain. It can support your SME operating, marketing, and logistics needs.
Services such as telemarketing, virtual assistance, and phone answering can be part of SMEs' value chain model.
In Value Chain Analysis, BPOs give SMEs the competitive advantage to break through the market by providing them insights into their market. With the help of BPOs, you can quickly identify your pain points with advanced technologies and performance benchmarks.
Outsource Your Customer Support Services with Us!
Improve your business bottom line by hiring a customer service outsourcing company.
We are Magellan Solutions.
We provide premier BPO services to SMEs. You can guarantee the best results with our wide range of outsourced customer support services, from lead generation to order-taking services. 
We pride ourselves on having an unwavering focus on quality over quantity, industry discipline, state-of-the-art technology, the pool of talents, and business transparency.
We also have 18+ years of industry experience. And we are also an ISO 27001-certified, GDPR-compliant, and HIPAA-compliant firm. At the heart of what we do is data protection and professionalism.
Outsourced phone support services with us now if you want to experience a difference in your business! 
Please message us; our business development team will be with you ASAP!
TALK TO US!
Contact us today for more information.