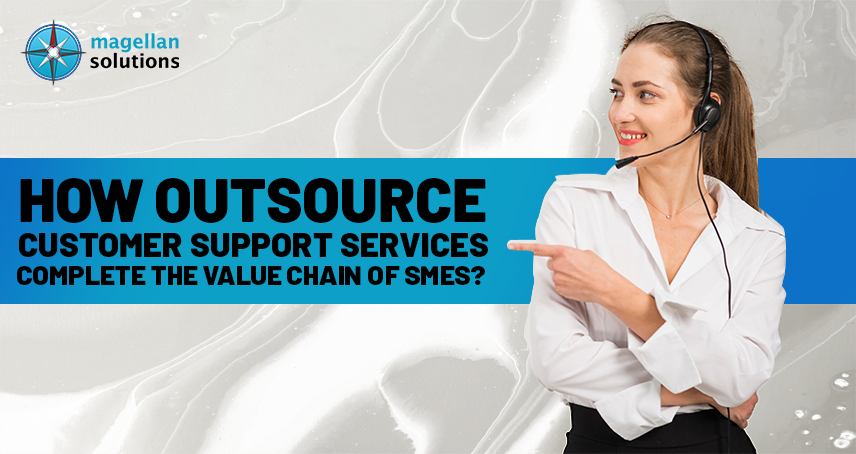 CSR Completing The SME Value Chain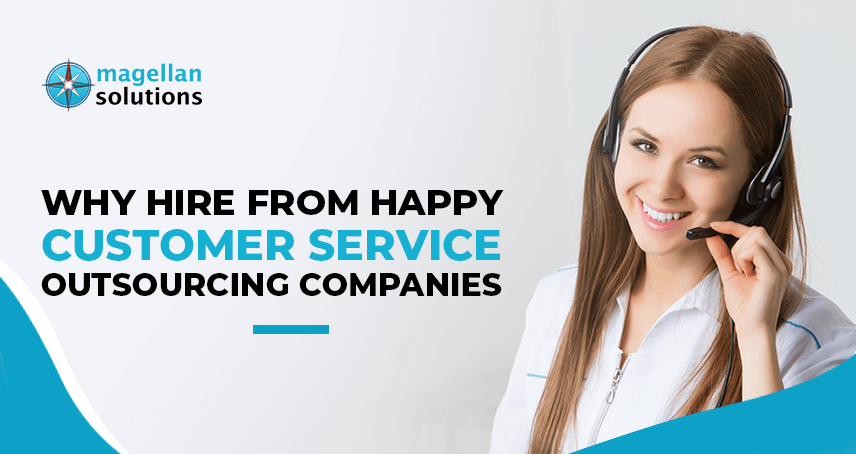 Why Hire From Happy Customer Service Outsourcing Companies?
In searching for outsourced customer service solutions, you must consider how long an agent stays in the company.
Outsourced customer service solutions offer a wide range of benefits to any SME. It is famous for businesses that want to reduce their funds in the workforce.
However, how can you fully maximize the affordability of outsourcing? Is it about the least expensive service? Or the number of services they can offer?
What is the Attrition Rate for the Past Years?
While pricing and services are important factors, you should also consider the attrition or turnover rate of the BPO company. This will show you how long an agent can work for your business.
Here's the average attrition rate of the BPO industry in the past decade:
| | |
| --- | --- |
| Year | Average Attrition Rate for the BPO Industry |
| 2008 | 42% |
| 2009 | 34% |
| 2010 | 32% |
| 2011 | 27% |
| 2012 | 27% |
| 2013 | 27% |
| 2014 | 28% |
| 2015 | 29% |
| 2016 | 29% |
| 2017 | 30% |
| 2018 | 30% |
| 2019 | 31% |
| 2020 | 32%-45% |
Based on the data above, 2008 had a 42% attrition since not everyone considered the BPO industry as a permanent career before. 
Younger employees aged 20-24 tend to stay as agents for only an average of 1.1 years. They will leave when they get the desired experience for their target career.
The rate slowly decreased until 2014, when most BPO companies laid off most of their employees due to automation. AIs are gradually replacing live operators in call center operations.
The current turnover rate is a call for action since having an unlimited workforce is useless if agents can only stay for a few years.
Here are some reasons why you must work with a BPO company with a lower attrition rate:
Tenured Agents Become Brand Ambassadors
Agents working for you the most know your product better than the newcomers. 
Thus, they can represent it better to your customers. A well-versed agent gives better solutions to your customers' problems.
Besides that, it is also worth noting that the more an agent gets promoted, the more likely they'll stay with the company longer. 
Here's the attrition rate of an employee according to their job position:
Entry-level – 27%

Intermediate agents – 20%

Senior agents – 12%

Team leads – 11%

Supervisors – 7%

Managers – 6%
With this knowledge and expertise in your company, customer service employees will become brand ambassadors for your company. 
Hence, they can provide better service quality for your consumers. It is crucial as consumers will spend 17% more if the company has excellent service.
More Efficient and Productive Agents
A call center company with a high attrition rate will experience an inevitable disruption of its productivity. 
Some employees may work on several workloads while waiting for a replacement. As a result, it may affect the efficiency of your business.
Meanwhile, retaining experienced people will positively impact your customer satisfaction rate. They will help a lot in improving all the metrics you need.
One KPI they can significantly influence is your first call resolution (FCR). The ideal FCR for a call center company is 74%. Imagine how many calls they can solve during the first call with all their experience from years of working.
New agents have lower FCR rates because they tend to hasten the conversation with your customers. 
But, this shouldn't be the case as 95% of customers prefer slower phone conversations if it means the quality of service is higher.
Have a Better Relationship with Customers
Employees committed to their job provide a positive and more upbeat customer service experience. 
As a result, it provides a better relationship between your business and consumers. A more engaged customer has a higher chance of buying from your company. 
Moreover, 48% of customers expect specialized treatment for being good customers. It is excellent for a tenured employee who knows how to treat different customers in various situations. 
Unlike newly hired agents still finding their technique in interacting with prospective buyers. They may sound awkward while talking with them. Thus, customers will abandon the phone call and look for another company.
More importantly, a positive customer service experience produces a lot of loyal customers. It is essential as loyal customers spend 67% more than new customers. 
Some loyal customers also look for the person they've talked to before purchasing again. They feel comfortable giving their information to an agent they trust. 
So, it is not possible if you are regularly changing your employees.
Better Retention in Customer Service Solutions
Speaking of customer retention, consumers can easily remember you if they have a very convenient conversation with your agents. 
A business with more than 50% committed employees has an 80% chance of retaining all its customers. 
You no longer need to launch any marketing campaign to introduce your product to new customers. You only need to provide excellent customer service for your existing clients.
This is because  83% of consumers will refer your company to their friends after a positive experience. With this in mind, people are four times more likely to buy from a company referred to them.
On top of that, increasing your customer retention rate by only 5% can increase your profit from 25% to 95%. Imagine how much you can gain if you retain more than half of your clients.
Now, a tenured employee can make it happen for your business. They have the proper skill set to persuade customers to refer you to others. 
Employees who worked longer with the company could provide tips about your product which is valuable for first-time customers.
Fewer Expenses for Hiring and Training New Agents for Your Outsource Customer Service Solutions
The hiring and training process takes time for newly hired agents. You need to make sure that they're ready during live calls.
However, you must invest a lot of money to replace your agents. You usually have to spend 30% of the annual salary of the agent for their training.
So, while having trouble managing many workloads, you still have to spend a couple of thousands of dollars for an agent that cannot guarantee that they will stay longer.
Furthermore, the return on investment is not instant as well. After an estimated 45 days in the hiring process, you need to spend another 45 – 60 days for onboarding and training of the agent.
Then, it might take another three months before they become proficient and begin to have value for your company.
So if your agent has a salary of $7,000, you're already spending almost $21,000 for three months before getting what you paid for.
As you can see, it is not convenient for a start-up business to partner up with BPO, which has a high attrition rate. It will only hinder your company from progressing.
Attributes of Customer Service Outsourcing Companies That Will Keep Their Employees Longer
When looking for a BPO partner, you should consider looking at these characteristics to ensure employees will work for your business longer:
Strong Company Culture.

– The BPO company should've had an outstanding work-life balance for their employees. It lessens the stress for agents, and they will enjoy more what they're doing.
Performance-Based Rewards.

– It allows agents to work hard. As a result, it increases their productivity, knowing that all their efforts are well documented.
Uncompromising Recruitment Process.

– Some employees leave because they feel they do not fit the organization. When hiring agents, you can avoid this circumstance by having a BPO partner with strict regulations.
Better Career Growth.

– Agents will leave your company if they feel stuck with their position. Your third-party outsourcing provider should provide a fast promotion to agents that offer excellent performance for your company.
Proper Tools for Operation.

– You need to assess if the call center organization provides the best tools and software or if agents compromise quality due to subpar devices. Employees might feel uncomfortable working with outdated devices and slower computers.
How to Know Which Outsourcing Customer Support Services Provider You Should Trust?
Looking for a BPO company you can trust is not easy, especially if you're considering partnering up for an extended period.
It would be best to consider several things before deciding which provider works perfectly for you.
First, you need to know what kind of service you want. Is it an inbound or outbound call center? Some BPO organizations specialize in just one aspect of a call center.
So, if you need multiple BPO services, you must look for a company that offers flexible outsourcing assistance. This will save you time looking for another company for your other BPO needs.
Another thing to consider is the place where you want to outsource. Of course, India and the Philippines are your usual destination when outsourcing.
However, outsourcing to India has its risks. There are multiple reports now of data leakage because of inferior data security. 
Even though they have advanced software in the information technology sector.
Meanwhile, the Philippines is one of the fastest-growing BPO destinations. 
They are the "Call Center Capital of the World" because of the number of outsourcing companies.
One of the best features of the Philippines call center is its agents. They have one of the most skilled employees in terms of customer service.
They are also one of the best English-speaking people in Asia.
And finally, some companies like to outsource onshore. These are the BPO service providers that operate inside the USA. However, these services are much more expensive compared to offshore outsourcing.
But, some offshore BPO companies have their offices in the USA. This allows businesses to connect with an American administrator outside the country.
Customer Service Outsource in the USA that Provides Assistance for SMEs
Magellan Solutions is the best customer service outsourcing provider for SMEs. We have over 17 years of experience assisting small businesses from different industries.
Besides that, we also ensure tenured agents work for your company. If not, we will provide you with newly hired agents that undergo a strict hiring process. We have one of the best attrition rates in the BPO industry at 18.5%.
Although Magellan Solutions' main headquarters is in the Philippines, we also have facilities in the USA. You can visit our Brisbane, California, or Melbourne, Florida offices. Just call or email us to arrange your visit. 
We are an ISO-certified BPO company that strictly follows a high standard of service from recruitment to the onboarding process. 
Besides that, we guarantee fortified protection for your data. Our tech support team has different security protocols to prevent online breaching.
Our Business Developers can help you set up your key performance indicators (KPI). KPIs will guide you and monitor the progress of your business with us.
We also offer guaranteed flexible pricing options based on several factors, like service and the number of agents you need. Magellan Solutions understands that start-up businesses have limited funds for outsourcing services.
Contact us today and get a free 60-minute business consultation. Please fill out the contact form below.
TALK TO US!
Contact us today for more information.