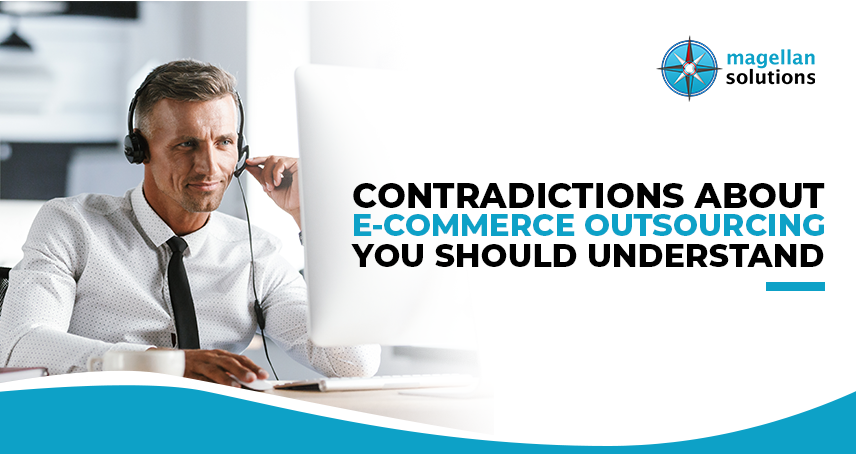 3 Contradictions About Ecommerce Outsourcing You Should Understand
"We live in a world where your online reputation can be your strongest asset or biggest liability," a Forbes article stated. This is true, as information is just a click away. Anybody can access the internet and write anything about you and your business. Now, the ultimate question is this: how to build a brand reputation?
Brand reputation is pretty self-explanatory. It is how customers see your company, whether positively or negatively. Also, that view of the customer is from how you project the company to the public.
Of the hundreds of strategies available to strengthen the brand reputation, a Colorado-based beverage company outsources its customer service to Magellan Solutions. But in what way is customer service connected with brand reputation?
According to McKinsey, "70 percent of the customer's journey is dictated by how the customer feels they are being treated." Good customer service is essential, especially in the food and beverage industry. A satisfied and happy customer will give positive reviews to your company, which, in turn, reflects on your online and offline brand reputation.
However, achieving good customer service is not as easy as you think. Many factors can influence its result. This article will discuss how order-taking services can build a brand reputation.
Outsourcing Order Taking Process and Customer Service From Magellan Solutions
Answering "How To Build Brand Reputation" on your own will be challenging, especially if you do not have expert employees. If your company cannot do the task, you might as well outsource a reputable BPO company to get the job done. This is precisely what one of our clients did — a beverage business that sells and offers premium bubble tea, blended beverage, coffee, and tea products. This particular brand wanted to improve its brand reputation and has chosen Magellan Solutions to do it.
The beverage company's vision is to provide customers with ale right tools, information, and service to help them connect with the company more efficiently. They offer both wholesale and retail of their products. They also deal with franchising, which concerns many policies and laws that must be followed. Because they dubbed their company a "one-stop" source, it deals with different transactions and engages with other individuals and companies.
The company decided to outsource because it needed all the extra help it could get to achieve its vision. After discussing their goals with Magellan Solutions, they reached some shared goals. One was to improve customer service, ultimately leading to a better brand reputation for the company.
After further discussion and status check of the Colorado-based company, Magellan Solutions came up with an answer to "How To Build Brand Reputation" and set its own target goals.
The Magellan Solutions team, who dealt with the bubble tea company, saw the need for a better order-taking process for customers' problems. Since the two companies have a cause-and-effect relationship, the partnership improved the order-taking approach. In return, the company saw a decrease in the need to provide customer support. Fewer customers complained about the order defect rate, shipping problems, and product policy compliance.
After six months of using the order-taking service of Magellan Solutions, the company has reached its target goals, as reflected in the customer service performance report.
The order defect rate, consisting of three metrics — negative feedback, guarantee claims, and chargeback claims — was below the one percent-target rate. Chargeback claims have 0.02 percent, A-Z guarantee claims at 0.14 percent, and negative feedback only has 0.11 percent.
In the product policy compliance department, the authenticity complaint and listing policy violations were zero. Furthermore, in the shipping performance rate, the late shipment rate was zero percent or four percent lower than the target. Meanwhile, the pre-fulfillment rate is 0.17 percent, which decreased more than two percent after being handled by Magellan Solutions.
Improved Customer Service Solves The Question 'How To Build Brand Reputation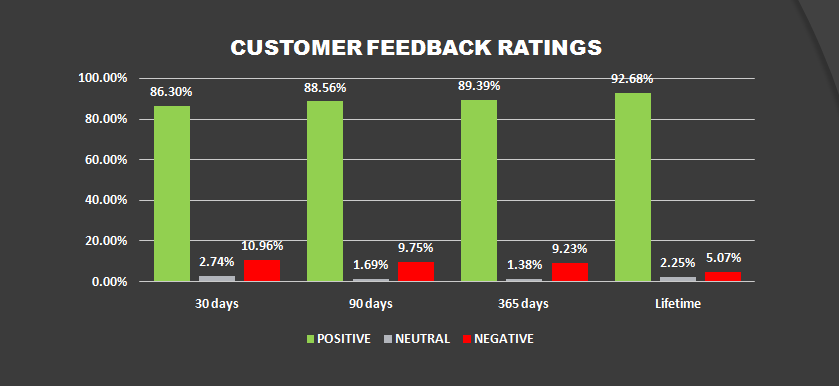 The table above shows the improvement in the brand reputation of the beverage company after improving its order processing service. During its first month of operation, it had 86.30 percent of positive feedback with 10.96 percent negative feedback, ad 2.74 percent of customer neutral ratings improved after a year. The brand's latest feedback was 92.68 percent positive, 5.07 percent negative, and 2.25 percent neutral feedback.
The continuous increase in the positive feedback, as well as the decrease in the neutral and negative feedback of customers, clearly indicates that the brand reputation of the beverage company did increase.
The beverage company was satisfied with the customer service that Magellan Solutions provides; it achieved the target goal of both businesses. By acknowledging that they needed help from an outsourced company, the bubble tea company improved its overall performance.
For customer service and other BPO solutions, you may contact us.