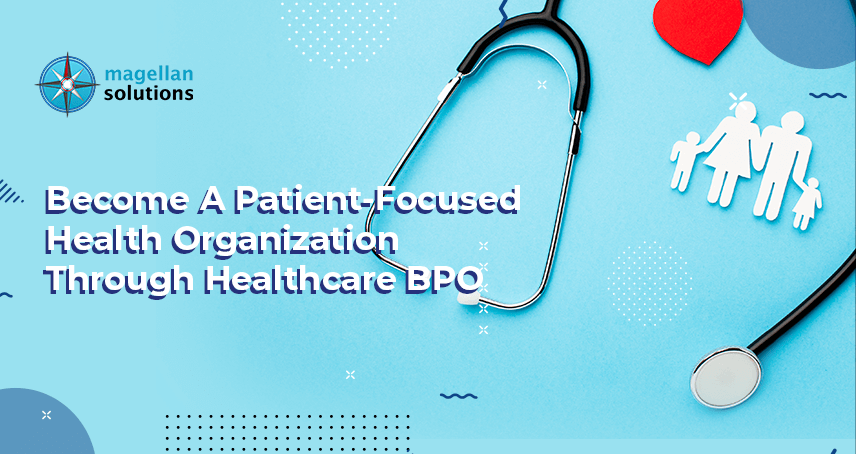 Become A Patient-Focused Health Organization Through Healthcare BPO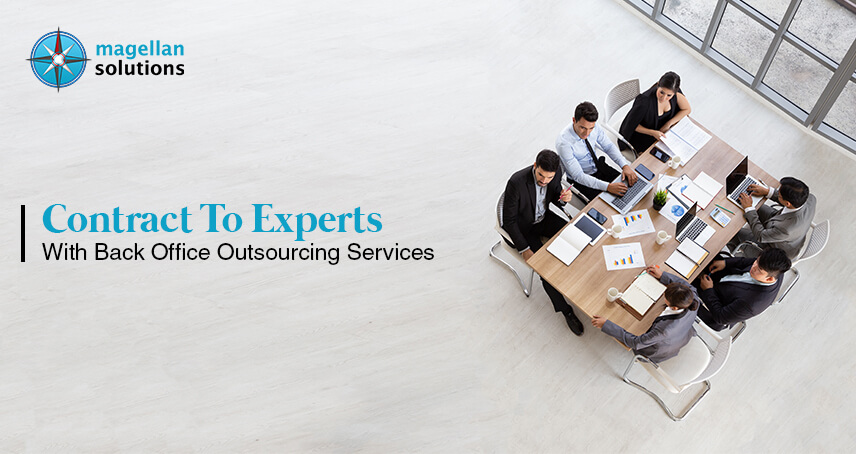 Contract To Experts With Back Office Outsourcing Services
Is every dollar you spent worth it for that call center pricing?
Call Center Service Pricing should mean more than money to your business. 
But we cannot ignore that we need to be wise with how we spend our hard-earned cash. Being a reckless spender means disaster to your business as a whole.
We will discuss in this article how to assess if your every dollar is worth it with your chosen call center partner. 
A Brief Look at Call Centers
A call center is a department or an office where incoming and outgoing telephone calls from new and existing customers come in.
Call centers manage all buyer interactions and expectations. They allow customers to get all valuable information about a company's products and services. 
Contact centers can be either in-house or a third-party firm.
The first step to knowing if you are smartly spending your dollars is to know what in-house and outsourcing mean.
Outsourcing vs. In-house
Getting an in-house call center or a third-party firm benefits your company. However, the two are different from each other.
Outsourcing means getting a firm outside of your company.
Outsourcing a call center firm is the same as allowing specialized organizations to take over specific roles. Businesses do this to perform admin tasks with ease. And so that they can focus on the core purpose of the company.
In an in-house contact center, however, agents are within the organization.
The company itself employs all team members and purchases all of its equipment. The dedicated team will manage, run, and perform call center activities.
To know which business strategy will work for you, consider the advantages of outsourcing a call center versus getting an in-house contact partner.
| | |
| --- | --- |
| Outsourcing | In-House |
| Affordable | Brand preservation |
| A larger pool of talents | More data security |
| Eliminates the possibility of hiring additional Back-Office Support | Personalized customer service |
| Future-proof business strategy | Faster implementation of policy changes |
Two Types Of Call Center Outsourcing Services
Identifying which business strategy that will work for you will help you save a lot of money.
The next step is to consider what type of call center you need and what services you must get.
There are two types of call centers: Inbound and Outbound.
Inbound Call Centers
We define inbound calling as a reactive type of support. In other words, if a potential customer initiates contact with your business, that is what we call inbound calling.
There are a lot of ways to handle inbound calling. 
Some companies prefer that their receptionist takes the calls. But most want a call center to handle it because of their expertise and technologies.
Customer acquisition and retention depend on your partner. So it is essential to be picky with your team.
Services under it are: 
Technical support

Order-taking services
Outbound 
Call Centers
Outbound calling is a proactive type of support.
It means calling a potential customer to inform them about a new service or collecting data.
It is a powerful strategy that businesses use to generate sales. It is related to inbound calling, as both aim to build customer trust.
It is commonly known for services such as:
Telephone marketing

Mail follow-up
Appointment setting
Call centers usually offer both types of calls. 
You need to determine the ratio of what kind of calls you are getting. That is when you can say that you have the perfect type of call center that you need.
Call Center Outsourcing Costs
Once you have determined which strategy and type of call center will fit your needs, assess the average price per country charged.
Here is the chart for the average pricing of call centers in 2021.
| | |
| --- | --- |
| Area | Average Cost |
| United States/Canada | $22 – $35 |
| Western Europe | $40+ |
| Eastern Europe | $12 – $25 |
| Australia | $35 – $55 |
| Africa/Middle East | $15 – $20 |
| Latin America | $8 – $18 |
| India | $5 – $9 |
| Pakistan | $6 – $10 |
| Asia/Philippines | $6 – $8 |
Asia remains the top location to outsource affordable call center services.
The sure standout in this continent is the Philippines.
The Philippines offers many services, including customer service, data entry, sales, and IT.
Hundreds of companies have been outsourcing in the country for years. These include large corporations such as Amazon, Apple, and Microsoft.
Why is the Philippines the best place to outsource?
What separates us from other countries are a lot of things.
Here are the most common reasons entrepreneurs prefer the country above anything else.
Hospitality and Adaptability
If there is one trait that Westerners love about Filipinos, that is being hospitable and adaptable.
Collins dictionary defines hospitality as friendly, welcoming behavior towards guests or people you have just met.
It is easy to get along with Filipinos because most are affectionate. They are warm and jolly yet professional with their work.
Adaptability is the quality of being flexible. 
Filipinos are very versatile people. You can put them anywhere in your business; they will always perform their 100% best.
These are traits that attract companies because it helps them build relationships within their business and their clients.
Government Support
The government's support can do wonders for the growth of an industry. 
In the Philippines, there is progressive development in the call center industry—all thanks to the programs enacted by the government.
They establish the Department of Information and Communications Technology (DICT) to support the BPO industry. 
Also, existing agencies like the Technical Education and Skills Development Authority (TESDA) developed an educational program that will help Filipino enhance their soft skills.
There are policies, as well, to ensure the quality of service of BPOs is at its highest standard. 
It includes the Data Security Act (RA 10173), which helps protect sensitive and private information from being leaked in compliance with the International Data Privacy Standard. And the Special Economic Zone Act (RA 7196) is a policy that helps provide more opportunities for foreign investors.
Cultural Flexibility
The Philippines is once a colony of the West. Hence Filipinos can relate to Westerners as neighbors. 
Also, most of the business structure of the country is very American. That is why connecting with foreign clients is easy for them.
English Fluency
English is the second language of the country. It is taught in public and private schools all over the country. What this means is that talking to foreign countries is not a problem.
Filipinos are also highly educated. The country's literacy rate is high at 94 percent. A good 70 percent of the population is fluent in English, too. It makes the Philippines one of the largest English-speaking countries in the world.
Aside from these, the Philippines is also home to plenty of multilingual professionals.
Plus, we have a neutral accent that other countries love.
Other Criteria to Assess If Your Contact Center is Worth It
Hundreds of countries share a percentage of the total Business Processes Outsourcing Market. And choosing the best among the rest is hard.
So to help you, we sort out the criteria you should assess if you are getting what you paid for:
Cost of labor 

English language proficiency
Empathy
Accent
Customer centrality
Development programs
Government incentives
Industry growth rate
Industry revenue rate
Want an Affordable Outsourced Call Center Pricing with the Best BPO in the Philippines?
Magellan Solutions is an ISO 27001:2013-certified and HIPAA-compliant BPO company based in the Philippines. With over 17 years of industry experience, we offer high-quality call center services to all industries.
At Magellan Solutions, we train our agents to become customer service experts. We ensure they have the tools, equipment, and knowledge to serve customers efficiently. 
We want to extend our services even to small and medium enterprises, so our rates are highly flexible and competitive.
Contact us now, and we shall discuss how our company can help your business. 
Complete the contact form below and get your 60-minute free business consultation with us today!
TALK TO US!
Contact us today for more information.