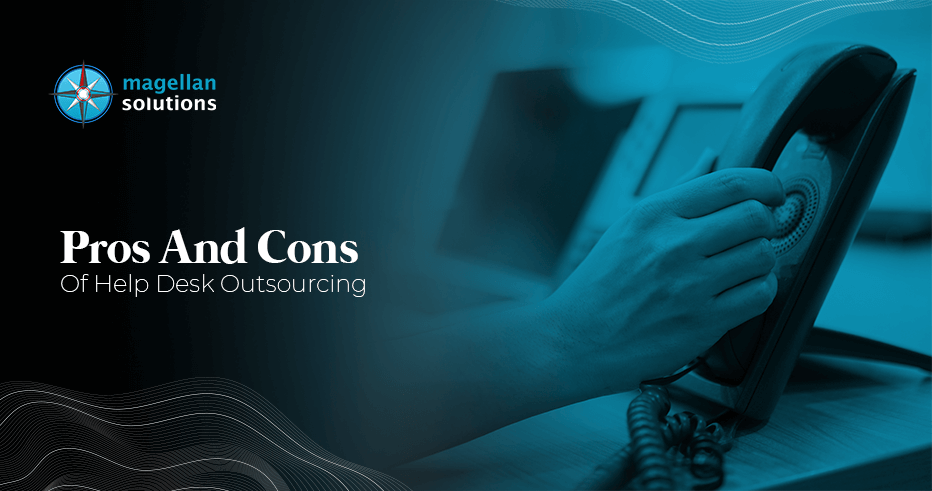 Pros And Cons Of Help Desk Outsourcing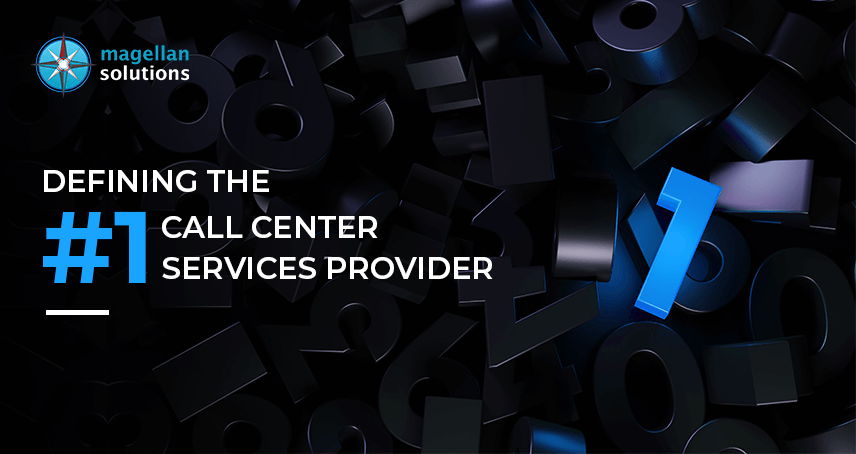 Defining The #1 Call Center Services Provider
The more you know about Outbound and Inbound Telemarketing, the more success it can bring you.
If we look at the latest trends in marketing strategy, we may see a gradual evolution from traditional marketing. 
Technology plays a vital role in this development because of the introduction of advanced marketing tools, social media, and smartphones.
In this article, we will discuss what outbound and inbound Telemarketing is. And why is it a key to your business success?
Telemarketing: History, Definition, and Type
Telemarketing is the queen of sweet beginnings. 
Telemarketing started with the initiative of women who wanted to sell cookies. After discovering they could make money by calling friends, colleagues, and community members, they tried different spiels and strategies to convince potential buyers to buy their products. 
Eventually, they triumphed, and Telemarketing was born.
In 1957 the first call center firm, DialAmerica, began its operation with only two calling stations: inbound and outbound. This setup became the framework of Telemarketing we know today.
It was until the 1970s that Telemarketing saw a rise in popularity and demand. Entrepreneurs see its surprising ability to bring in sales and spread awareness. 
Around the 1980s, Telemarketing continued to grow to become what it is today. It is also the year wherein the method of reaching customers becomes sophisticated because of the different technological advancements conceived that year, such as computers and phones.
However, Telemarketing experienced a mild setback two decades later. It is because of an alarming increase in telemarketers calling at inappropriate times and calling personal numbers without authorization from the owner.
So in 2003, the Federal Trade Commission launched the National Do Not Call Registry to allow customers to include their numbers in the list to prevent unwanted phone calls. Those parts of the DNC database are free from receiving sales calls except charities, nonprofit organizations, political entities, or survey companies that sell nothing to consumers.
But Telemarketing quickly turned itself around by prioritizing personalization over assertiveness.
Nowadays, telemarketers use different strategies to build honest relationships with their buyers. These include creating value-adding scripts and identifying pain points.
Based on a report by IBIS World, the US Market Size of the Telemarketing & Call Centers industry sits at $24.2 Billion as of October 2020. And it will remain steady throughout 2021. The Telemarketing & Call Centers industry will grow over the next five years. Although slower than expected due to the coronavirus pandemic.
Defining Telemarketing
Based on its rich history, Telemarketing is a marketing strategy businesses use to introduce products or services to customers via telephone, internet, or fax. 
At first, the goal of Telemarketing is sales. But nowadays, it does not necessarily mean selling a product anymore. There is a more specific service for proactive selling, which is known as telesales.
Currently, the primary goal of Telemarketing is to make a healthy and beneficial connection with your customer.
Businesses are not the only institutions that hire a telemarketing team. Nonprofit organizations and universities use Telemarketing to raise funds and gather participants for an event. Meanwhile, political parties also use Telemarketing during the campaign to persuade voters to vote for their candidates.
Two Types of Telemarketing
There are two types of Telemarketing: Outbound and Inbound.
Businesses use both types of Telemarketing to fast-track their growth. It is a proven strategy for collecting revenue. It is also the best way to interact with customers.
Outbound Telemarketing
Outbound Telemarketing is a proactive marketing approach.
Outbound Telemarketing requires reaching out to customers you have never been in touch with. The purpose of the conception of this strategy is to raise awareness about the product and services you are offering. 
Outbound Telemarketing is one of the most effective traditional marketing strategies used by businesses from the 1980s to the mid-1990s. Unfortunately, success often invites the opportunity for abuse. Unethical telemarketers abused the tactic of forcing the Federal Trade Commission, Federal Communications Commission and Watchdog organizations to strengthen regulations to protect customers.
The rise of digital technology affected the growth of outbound marketing as well. But this type of telemarketing gains more value over time as it introduces a new approach to tackling customer needs. 
These approaches are the two types of outbound Telemarketing:
1. Cold Calls
Cold calling is making contact with potential customers to convert a sale.
The recipient of the call may have briefly interacted with the company. A sales representative conducting a cold call will establish initial contact with the lead. The agent will introduce the business, follow up on prior interactions or pitch the products or services to the potential customer.
Cold calling is a very effective tool for attracting customers. The main thing is to have a skilled operator who can intrigue prospective clients effectively.
2. Warm Calls
Warm calling is reaching out to customers interested in your product or services.
Like cold calling, warm calling is an effective outbound sale strategy. But the effectiveness of it depends on how warm the lead is. You can warm up leads through various methods, such as email sequences.
Warm calls are desirable, effective, and efficient because prospective clients are more familiar with the company they are engaging in. They will likely have more interest in the services offered.
Inbound Telemarketing 
The information age and the internet played a dramatic role in the evolution of marketing. Since brand information is easily accessible to the public thanks to technology, consumers are more disinterested in outbound marketing techniques.
Hence, inbound customer service introduces inbound Telemarketing. This type of Telemarketing takes the opposite approach of outbound marketing.
Instead of forcing information and advertising onto the customers, inbound marketing filters information to what the customer might want to hear.
So inbound Telemarketing is a reactive type of Telemarketing. This means customers will initiate to call a business rather than the opposite. They take orders rather than proactively sell the product or service to the consumer.
Inbound Telemarketing happens when information about your product intrigues a potential customer.
Hence, this strategy combines traditional marketing (print, broadcast, direct mail, phone, and outdoor advertising like billboards) with an inbound call center. So in inbound Telemarketing, customers are most likely to call for queries about a business product as they already have an initial interest in your products or services.
An outbound marketer hunts for customers, while an inbound marketer attracts them.
The challenge with this marketing type is that it requires a solid inbound marketing strategy.
In a paper by National Mining University, they define inbound marketing as a  type of marketing that involves creating free and valuable content for users. This marketing type's main task is to get potential buyer loyalty and earn customers' trust.
These are the following methods that you can do to strengthen the inbound marketing of your business:
Active use of SEO and SEM marketing

Blogging to draw attention to your website

Widespread use of social media (Facebook, Twitter, Instagram) to promote your brand.

Running your own RSS feed, podcasts, or eBooks.

Preferential use of all kinds of free tools such as Google.
Why are they Key to Success?
Telemarketing is communicating with your customer about the value of your product and services.
It is no secret that communication is essential to every successful organization. It plays a vital role in creating harmony between your customer and your business.
Communication in business refers to:
You are informing your customers about the goal and benefit of your product and services.

They are persuading prospects and customers to purchase things through a personalized message that resonates with their needs.

You motivate and empower customers and employees to campaign for your brand to capitalize on the market.

It is improving internal marketing processes to increase productivity and efficiency.
Breaking down persistent barriers to improve communication within your business or with your customers would be best. These include improper communication channels, varying cultural norms, and perceptual differences.
Once the barriers have been dealt with, businesses can ensure that the proper infrastructure and systems are in place,
That is why both types of marketing are essential for your business's success. It encourages transparent communication and connection with consumers.
Excellent Outbound and
Inbound Call Services
Provider
Magellan Solutions is an ISO 27001:2013-certified and HIPAA-compliant BPO company based in the Philippines. With over 17 years of industry experience, we offer high-quality call center services to all industries.
At Magellan Solutions, we train our agents to become customer service experts. We ensure they have the tools, equipment, and knowledge to serve customers efficiently. 
We want to extend our services even to small and medium enterprises, so our rates are highly flexible and competitive.
Contact us now, and we shall discuss how our company can help your business. 
Complete the contact form below and get your 60-minute free business consultation with us today!
TALK TO US!
Contact us today for more information.