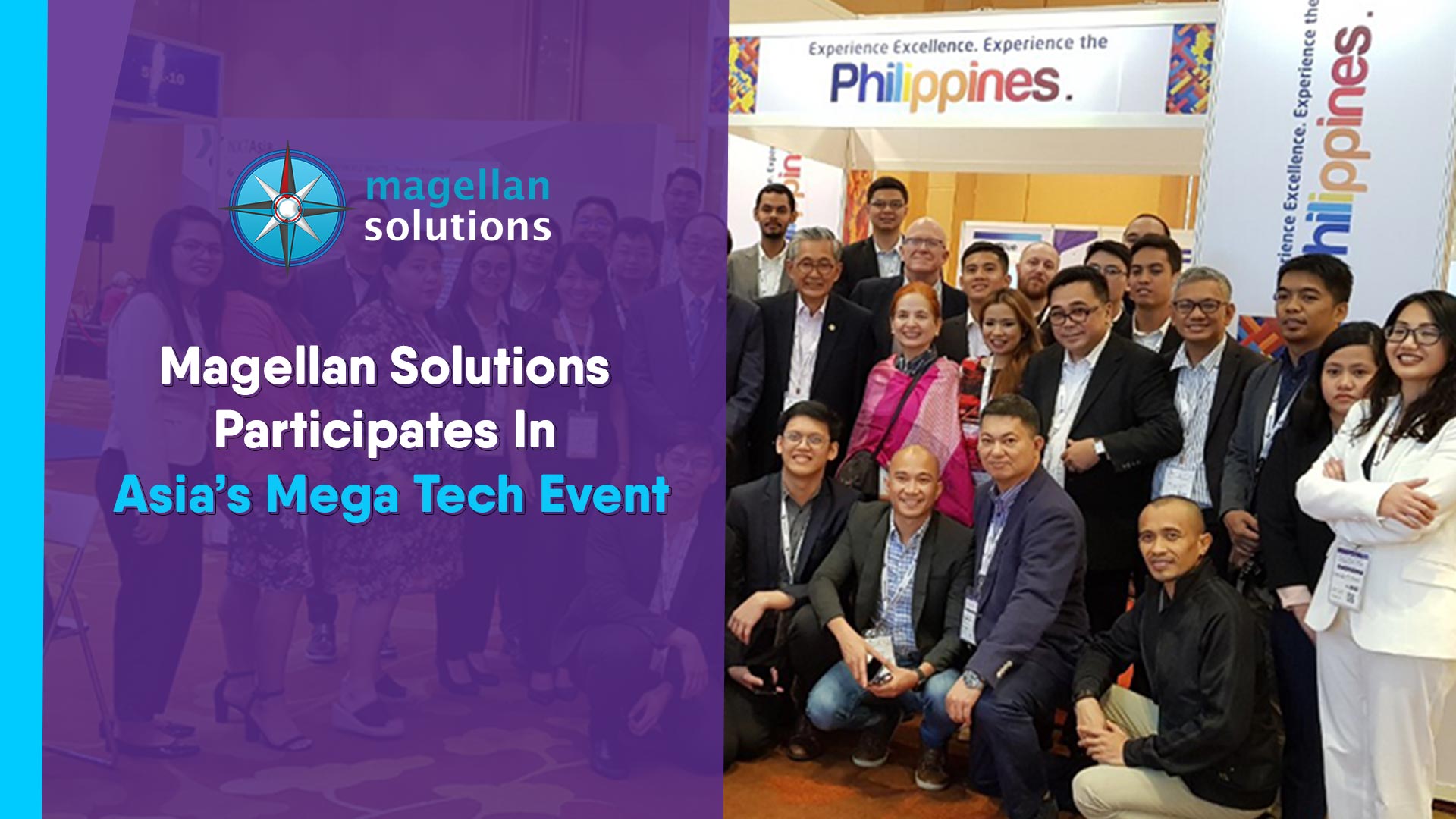 To further enhance its business processes and technology solutions, Magellan Solutions participated in ConnecTech Asia 2019, a technology trade show held in Singapore.
This mega technology event presents "technologies that help ICT companies evolve and maintain a competitive edge in the communications and digital world," the description on their website read.
Its comprehensive exhibitions and thought leadership sessions are expected to help Magellan Solutions in adapting to the latest trends, thus improving its call center technologies, data transfer processes, business continuity approach, and security measures.
Magellan Solutions' business development director Henry Parungao attended ConnecTech Asia along with other representatives from 11 Philippine-based technology companies.
Meanwhile, the Department of Information and Communications Technology (DICT) assisted the Philippine delegation during the event. This executive Philippine government agency oversees the participation of Filipino IT, infotech business processing management companies, enterprises, and start-ups in key regional conferences and trade exhibitions and business networking and matching.
Over 1,700 exhibitors from 50 countries and 40,000 attendees from more than 100 countries are present in the event.
Magellan Solutions Outsourcing, Inc. is a SEC-registered company that develops strategic partnerships with small and medium-sized businesses through its comprehensive contact center and back-office solutions. Its 1000-seat facility in Metro Manila, Philippines has advanced and sophisticated call center platforms and equipment designed to enhance customer interactions. It also adheres to global information security standards namely ISO 27001, PCI-DSS, and HIPAA.