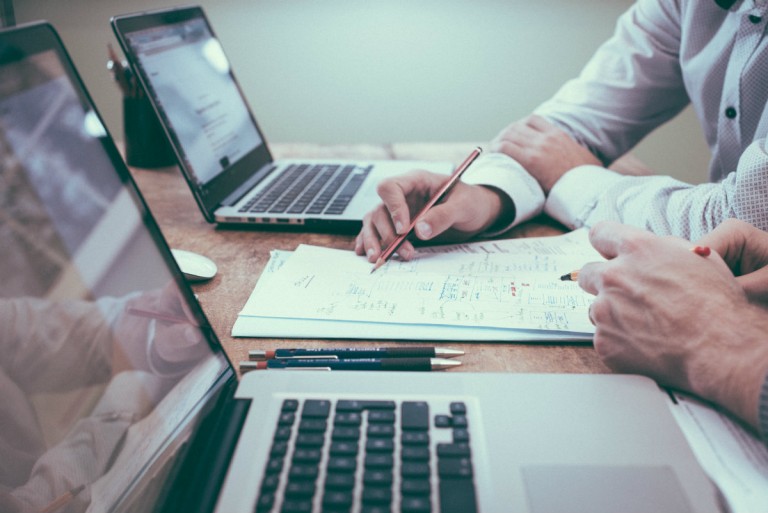 You and your competitors have probably wondered about the same thing: when it comes to certain tasks and business functions, should you outsource or hire your own employees? With all the reported benefits of outsourcing, many startup entrepreneurs and established companies are considering outsourced services, if they are not yet already engaged with it.
If you are a business-owner faced with the dilemma of whether you should employ internal staff or give outsourcing a try, keep on reading. We give you the lowdown on outsourcing vs hiring your in-house staff.
1. Outsourcing offers a more scalable approach than hiring an in-house staff. Compared to having an internal team of employees, outsourcing is more aligned with your scalability goals. There is an extensive cost, time and effort required to hire, interview and train a new in-house employee. After all the paperwork and tedious processes have taken place, you may realize that your new employees are not being productive especially during the lean months. Working with a third party provider affords you the flexibility to ramp up your team members, or work with less, according to your business' ever-changing needs.
2. Outsourcing gives your business a big edge in cost-savings than having internal employees. Reports show that outsourcing gives companies cost-savings as high as 60%. Michael F. Corbett, an offshore outsourcing advocate and president of an outsourcing firm shared the huge difference in terms of labor costs of professionals from different parts of the globe: U.S.-based architects earn US$ 3,000 monthly, but Filipino architects make US$ 250. Computer programmers in the U.S. earn an annual salary of US$ 60,000 but Indian programmers earn only US$ 5,000 per year. Outsourcing allows you to work with professionals without the attached recurring salary and benefits, increasing your savings as a result.
3. Outsourcing increases your ability to focus on fulfilling your key responsibilities without micromanaging an internal team. Outsourced services facilitate a deeper focus on performing your core tasks. While hiring an in-house team can help you delegate tasks to some extent, it may still take your time and attention away from performing your duties due to constant supervision. Outsourced providers are usually industry experts who do not need to be micromanaged at all.
4.Outsourcing provides business-owners access to skilled professionals all around the globe than an in-house staff. Outsourcing opens your doors to a global pool of professionals, while hiring an in-house staff limits you to working with talent residing in the same geographic location as where your business operates. This can be challenge particularly when the skills and level of expertise you need is not locally available.
5. Outsourcing allows your business to operate with more business hours than an in-house staff. This is particularly true for offshore outsourcing, where your outsourced team located on a foreign land with a different time zone works while you sleep. The result is higher productivity which positively impacts your business across the board. A limitation of an in-house staff is they can only work at the same hours as you do.
Outsourcing can help your business perform better if you do it in the right way, that is, outsourcing tasks which are not your competitive advantage or expertise. Outsourcing these tasks can help you increase your flexibility, savings, focus, access to international experts and operating hours compared to an in-house team. But remember that in order to experience the maximum benefits of bpo services, you must choose a professional, reliable outsourcing provider.
Outsource with us by filling out this form.
TALK TO US!
Contact us today for more information.