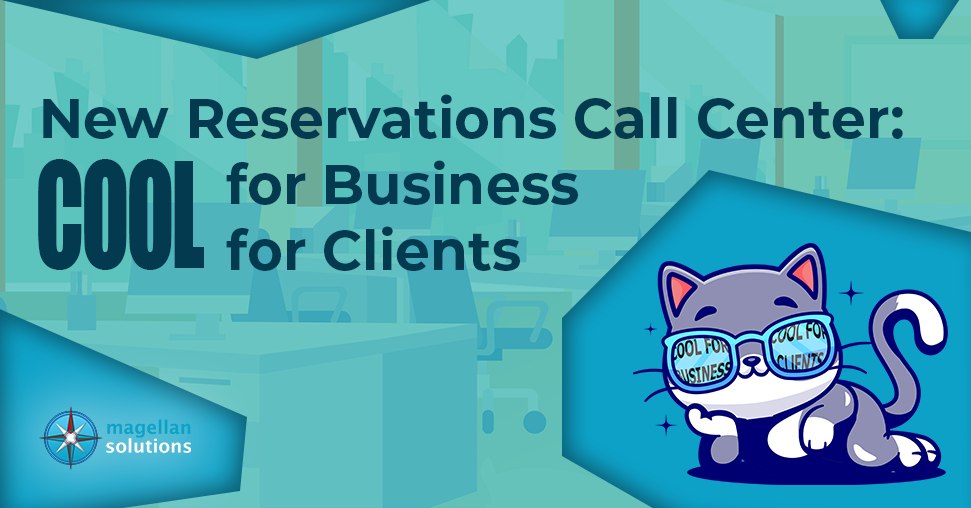 Remember the days when you had to line up for an endless eternity just to get an airplane ticket to visit your relatives in France or New Zealand? If that "endless eternity" part sounds just a tad redundant for some, that's because that was how it felt waiting in line along with what seemed like a gazillion other people. All for a chance to see the world, right?
Fortunately, those days are long gone. Not only can you book a flight via the airline's call center booking service, but the more tech-savvy types among you can also do so online, through the airline's website.
But wait, even these reservations call center services are about to change. And the good news is that you can offer your travel agency's clients the best of both online and reservations call center booking service—all in one. What's even better news is that it can be good for business.
First of all, you can attract a wider audience by allowing traveling guests to book their flights through the website-plus-call center service. The techies will love you for allowing them to check out where they can "sit" on the plane via your website's virtual seating configurator. Non-tech folks, meanwhile, don't need to fret as the inbound call center's warm and attentive call center agent will be there to assist them at every step of the airline booking process. Oh, and they may even learn a thing or two when they're guided on how to use that configurator.
Moreover, with both hospitality customer service call center channels open 24/7, your clients can make their reservations at any time, even after "office hours". And with technology backing these channels, anyone from anywhere in the world can simply book their preferred flight. Cool, huh?
Probably the most awesome thing about having both website and airline ticket booking call center services is the ease it affords. This is thanks to the easy-to-use site, along with the friendly call center reps making life so much more pleasant when reserving a seat (or seats) for that business or vacation jaunt way across the world.
So go ahead and leave the memories (and horror stories) of airline reservations passed in, well, the past. Offer up the new and cool way to book an airplane seat. Who knows? It might just be one of the happy memories your customers may have—along with those of their travels.
TALK TO US!
Contact us today for more information.