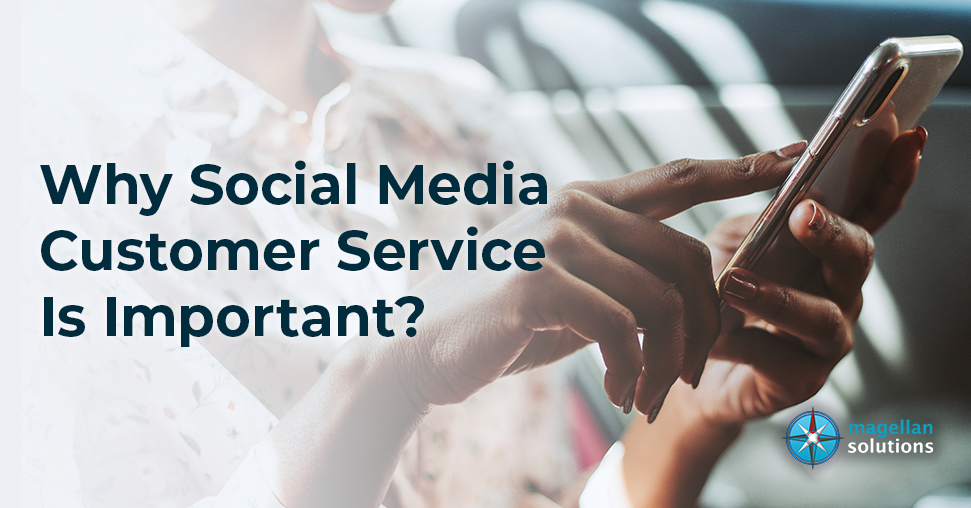 For Wendy, 30, using social media to air her complaints and to get the kind of help that she needs is the best thing that she can do. Waiting to talk to a customer service representative over the phone can actually take a long time. Going to the company's office can be too much of a hassle. However, knowing that she can get help through social media is what she chooses to do.
Wendy is just one of those customers who knows how powerful social media can be to get customer service help. She knows that companies would not ignore her because everybody connected via social media gets to read what her thoughts are. One wrong move from the company and the company can be bombarded with complaints and can get a lot of negative talk on the internet. That is not what companies look for and so they make sure that they have as many people manning their social media customer service as they would with manning their phone lines.
At present, customer service does not just simply focus on managing all those emails as well as taking any calls coming in. Now, this part of going in business includes social media monitoring. It may seem like additional work but it does mean being able to provide the help that customers need as soon as it gets in. That means being able to provide excellent service to their customers and making them happy. What you need to understand is that good service makes happy customers. After all, happy customers make loyal customers.
Instant Service Is What Customers Demand
You may have your own business and a small one at that but that should not hinder you from using social media for small business. See, most customers today are very much used to a fast-paced life. When they need questions answered, they automatically whip out their phones and go online to check out Google. When they need to contact a friend, they would have to simply use their social media accounts to do that. Gone are the days when getting in touch with people meant having to send out letters and wait for their reply back.
With that, it is time to up the ante and provides customer service via these very popular sites. Social media and customer service should go hand in hand. Sure enough, there are still people who would take the time to contact you through the phone or even chat with you online. However, a lot of people are moving from these to actually contact you via social media. The good thing about using this is that you would not only be able to help out your customers but you should also be able to tell everyone just how good your products or services are as well as show everyone that you value your customers well.
If you were at the end of a customer and you wanted some questions answered about a product or a service you just bought, using social media to contact that business would mean that you would also want to be noticed. Everybody sees what goes on when it comes to social media. So if you promptly answer your customers' inquiries and help them out using such a medium, you are, in a way, advertising yourself as well as promoting the kind of service that you provide. Keep in mind that your product or service may be really good but if customers have a bad experience with customer service, they would most likely shift to another brand that offers the same item. Consumers love to feel like they are valued and that they are important. Small business social media skills should help you achieve this.
Monitoring Social Media And Properly Handling Your Online Reputation
The rising trend nowadays is that consumers would usually go to social media sites to be able to find out what is happening to the brands that they are interested in or already are consuming. If they are on Twitter, they would usually follow the brand's account. On the other hand, if it is Facebook, they would like to the page.
When following an account or liking a page, these consumers actually get real-time updates as well as information when the brand posts something in their accounts. You may think that these sites are merely for connecting to other people.
Think of it as a way of also connecting to your customers. In a way, these are social media sites for business and they sure do help a lot. You can easily get in touch with your customers through each post or each update that you publish on your accounts.
Consumers usually post on these sites and put comments when they feel like they need to or they want to. That is why you have to make sure that you do have customer service, social media people, to monitor what is going on with your business' social media accounts.
Most of the time, you would see that people are giving feedback or remarks about the products or the service that you are offering them. Do not expect all of these comments to be all positive as there are also a lot of people out there who may not think positively about what it is that you have in the market.
Rather than creating a blog post or posting a status on their respective accounts, consumers would most likely go to your page and post their complaints or any negative experiences with your business there. Customer service social media should help you handle these comments and pacify your irate customers.
Deleting these comments should not help at all so make sure that you do not do that as you would only make these people angrier. It is also not a good idea to simply ignore them. What you should do instead is make sure that you promptly respond to any comments that they may be telling you about. You can find social media management services that can work on these for you if you are too busy to do this task yourself. Train them on how you would like them to handle such situations. Make sure that you also inform them of how solutions should be given to any problem that is given. Apologies work as well. Handle your online reputation well and you would get a lot of new customers and have them become loyal followers of your brand.
The Tools That Help You With Social Media Customer Service
The Philippine contact center industry is well-versed when it comes to services like this. It may be quite young being only several years old but it definitely is at the tip of its toes and is always updated when it comes to the industry and what it can do to be competitive. Employing the help of companies that offer such services in the Philippines would mean that you would have more time doing other more important stuff when it comes to your business. Plus, you can be assured that not only would your social media accounts be monitored but your complete online reputation as well. This is because the Philippine BPO industry has identified some tools that would help them achieve this goal and do the task really well.
Knowing just what is happening to your brand on your social media accounts is one thing – knowing what other people are saying on the whole internet is another. Remember that your customers can vent out and talk about your brand or your business anywhere on the internet. It is also essential to keep in mind that though you may have social media accounts, these consumers can still go to other sites and talk about you there.
A Philippine contact center can help you manage and monitor your online reputation as their agents have been properly trained on how to handle situations like that. They also have been trained well on keeping clients' names out of the mud. Learning just what people are saying about you is a good thing. You can have a team of highly skilled agents takes note of what people are saying about your brand or your business. This should help you create a good strategy on what you should do.
The Philippines contact center industry makes use of tools to be able to monitor what people are saying. There are free tools online that they usually use and the list includes Google Alerts, Social Mention, Topsy, and Talkwalker. Of course, these are just a few of the tools usually used. There are other paid tools like SparkCentral, Freshdesk, and Zendesk that they also utilize to be able to find out anything that is said pertaining to their clients.
Is There A Need To Respond To All Comments?
It does not necessarily mean that once you do employ customer service using social media, you should actually go ahead and respond to all comments and posts about your product. If you would notice, the huge corporations that do make use of this way of helping out their consumers do not really respond to each and every post out there on the internet. There are a lot of consumers out there who do like to get their voices heard but do not want to be recognized for saying such. Most of the time, people want to be anonymous when they say stuff about the brands that they use or follow. Unless perhaps it is a complaint or a problem that needs a solution, then it should be a good thing to actually respond to that person.
The BPO industry in the Philippines has been handling a lot of companies and businesses and they have been given instructions on which ones to respond to and which ones to simply take note of. There are several reasons for doing so. See, if you do respond to the tons and tons of comments out there, it would mean having to spend a lot of time on that. This is one of the top reasons why. Another one is that there are still consumers out there who do feel like brands are actually spying on them or are learning about how they consume products in the market and that can be quite invasive for them.
The whole thing can be tricky and you can ask Magellan Solutions Inc as they have been handling cases like this for several years already. Some people just would like to vent out their anger while others want to be really noticed. Agents would have to be really trained well on how to go about doing so because they would only have to understand what the customer is saying by what they wrote. Unlike talking to a person, all the clues would have to be found through the words that the person has used. Some people may only be responding to what a previous customer has posted and not necessarily a message to the company.
It is best to actually respond only when you feel that there is a need to do so. Skimming through the whole thread of comments may not do the trick. The whole task means having to read through each and every comment and deciding which ones are messages to the company and which ones are simply suggestions or reply to previous posts. It is also quite best to learn how to respond to these messages well. Responding is one thing but it is highly important that the response would have something of value and not just a canned response.
Nowadays, people know canned responses from the real deal so be very careful when it comes to that.
Social media customer service is still in its infancy right now and so there are a lot of things that have to be discovered and have to be learned about it. However, it does not mean that you should not jump in and use it for your brand. It may still be in its infancy but it is growing up quite so quickly so it is best that you latch on to it as soon as you can.