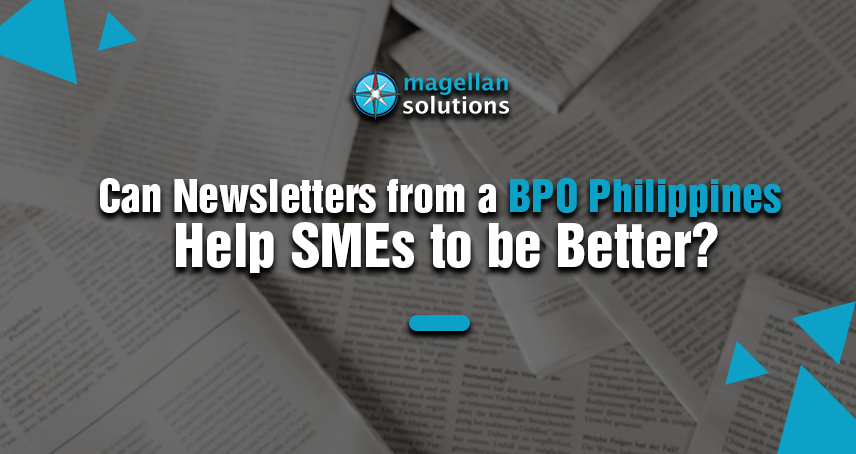 Can Newsletters from a BPO Philippines Help SMEs to be Better?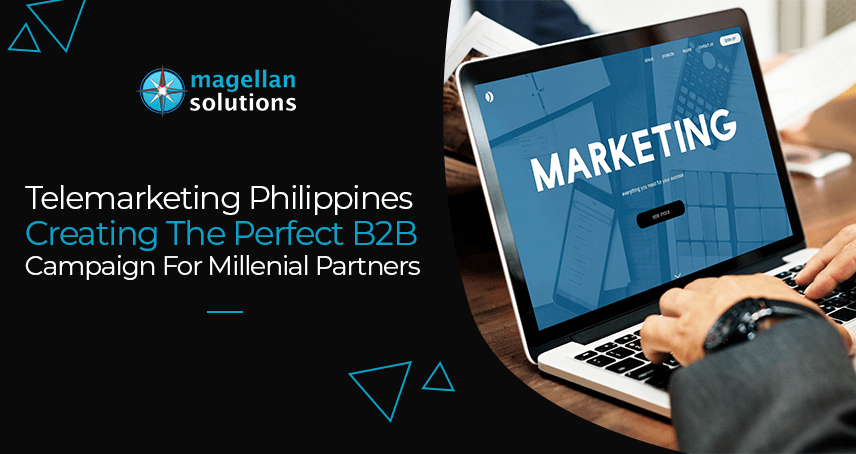 Millennials are Creating The Perfect B2B Campaign in Telemarketing Philippines
Why are
Telemarketing Philippines
adapting Autonomous Omnichannel for their operation?
Out with the old and in with the new. And for BPOs, it is time to move on from traditional call centers.
Autonomous Omnichannel is slowly taking over telemarketing services in the Philippines and it is receiving positive responses from entrepreneurs.
But is moving to a more automated approach beneficial to SMEs? Let's find out.
What are Autonomous Omnichannel Services?
An omnichannel contact center is a customer service strategy that allows customers to communicate with businesses via their preferred method of communication. (e.g. Social Media, Email, Chat, etc.)
Some outbound telemarketing services in the Philippines' contact centers are designed to provide a consistent customer experience regardless of the customer's preferred communication method. 
However, some telemarketing companies Philippines are stuck in the traditional ways.
The use of an omnichannel contact center is beneficial to both businesses and customers. It enables businesses to broaden their target audience by allowing them to engage with prospects across multiple platforms. 
An autonomous omnichannel telemarketing call center Philippines takes this a step further by incorporating automation into the solution, resulting in a better customer and company experience.
Why Are BPOs Moving Towards It?
Telemarketing Philippines outbound that is modern and future-proof should be strategic. They should embrace customer engagement tools that will allow them to build and maintain strong and intimate relationships with customers. 
The rise of data collection and data science paves the way for contact centers to provide better solutions for both customers and businesses. And that includes Omnichannel.
Furthermore, here are three reasons why any telesales company Philippines should move toward automation.
1. Better Communication
According to UC Today, nine out of 10 consumers want an omnichannel experience with seamless service between communication methods.
Communication is important for businesses in both internal and external aspects. 
Charter College agrees with this in their article "Why Is Effective Communication so Important in Business?" They note that good communication practices increase a company's chances of outperforming its competitors by three and a half times. 
Besides, how can you give your customers what they want if you don't know what they want? Listening to customers' needs, answering their questions, and providing answers that make sense to them is a must. 
Whether you sell products or services, good communication means better leverage in the competition. 
The ability of a company to compete may be the most compelling reason for promoting effective communication.
2. Consistency
Almost three-fourths of all consumers – 71% – want a consistent customer experience across all channels, but only 29% say they get it according to Gladly.
Customer expectation is constantly raising bars and SMEs together with their Philippines outbound call center partner are in a difficult situation to exceed it.
In building a brand consistency is key. To do that, SMEs must embrace Omnichannel outsourcing automation.
Keeping your brand consistent will help customers recognize the name, images, and brand sentiment you create.  Call center services Philippines can help you with that.
By building and maintaining a consistent brand image, you will build trust and credibility within your community and among your customers. This will all increase the chances of customers returning based on the business's brand promise.
3. Higher Quality
Filipino telemarketers are not perfect, meaning there is always a tendency to mess up.
Mistakes can occur for a variety of reasons. Someone can let something slip, lose focus, or simply do something wrong if they are distracted for a few moments. Physical limitations, such as waning strength and energy, also limit us.
Errors caused by human limitations are no longer a possibility with automated omnichannel systems. AIs and Chatbots are unaffected by distractions, fatigue, or mistakes.
It is ideal for telemarketing as well. Not only because the process is repeatable, but it also needs to be precise. 
Without automation, someone can go through a process 100 times fairly consistently, but many situations necessitate precisions. 
The chances of a non-automated process producing 100 identical results are slim to none. However, automation makes this possible.
Although you should not discount the help agents do keep automated omnichannel in check. There should be a codependent relationship between them and a BPO company can help make that happen.
Why Ditch Traditional Telemarketing?
In a business, cost, and productivity are the primary concerns. However, customers are only concerned with service and are uninterested in anything else.
Hence, companies are missing the point of starting a business in the first place: to help people. And how can they do that if they are afraid to adopt innovations?
Technology is the main reason why companies are getting tired of old-school call center outsourcing in the Philippines. The main problem that traditional telemarketing should face is their lack of support equipment.
If we look at the numbers, 72% of consumers say that when contacting customer service they expect the agent to know who they are, what they want, what they have purchased, and have insights into their previous engagements.
Failing to answer these four questions can spell doom to a business operation.
Traditional call centers are not only failing to adapt to technology, but they are also falling behind in terms of best practices. Adapting quickly to handle peaks and lulls, shifting costs to a flexible model, and delivering higher-quality talent are all examples of these practices. 
Furthermore, as data privacy and protection have become a top priority for both businesses and consumers, improved security has become essential.
In essence, offshoring your automated telemarketing omnichannel operation will give you leverage against your competitors since you can have access to more options and security. These will allow you to build a better customer relationship compared to other companies.
Partner with the Top
Contact Center Services Philippines
If you need to hire telemarketer Philippines, we are your best option!
Magellan Solutions is a BPO company based in the Philippines that focuses on supporting small to midsize businesses. 
With over 18 years of industry experience, we offer high-quality customer service support and call center services. On top of that, we are a certified ISO 27001:2013 and HIPAA-compliant company.
At Magellan Solutions, we combine technology such as ACD, CRM, and IVR with agent skills. We make sure that they have all the necessary tools, equipment, and knowledge to serve customers. 
We also are the leading lead generation Philippines among all B2C and B2B lead generation companies in the Philippines.
We believe that progress shouldn't break the bank, so our services remain flexible and competitive.
Contact us now, and we will discuss with you how we can help your business succeed. Complete the contact form below and talk to us for free!
TALK TO US!
Contact us today for more information.