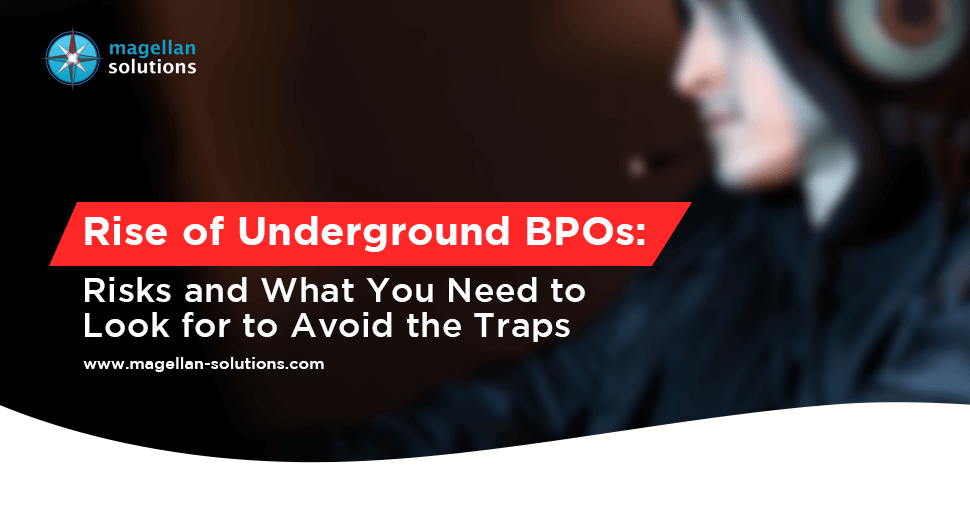 Rise of Underground BPOs: Risks and What You Need to Look for to Avoid the Traps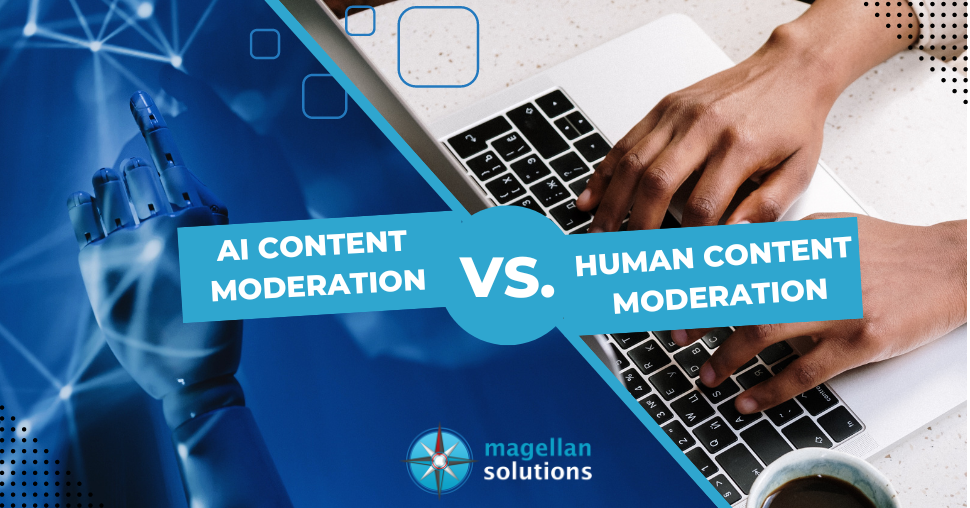 AI Content Moderation vs. Human Content Moderation
Outsourced Data Management Services – What Does it Do?
Data management is collecting, organizing, protecting, and storing an organization's data to be analyzed for business decisions. 
As organizations create and consume data at unprecedented rates, outsourced data management solutions become essential for making sense of the vast data. 
Today's leading data management software ensures reliable; up-to-date data is always used to drive decisions. The software helps with everything from data preparation to cataloging, search, and governance, allowing people to find the information they need for analysis quickly.
Benefits of D
ata Management
Data management is a crucial first step to employing practical data analysis at scale. It results in essential insights that add value to your customers and improve your bottom line. 
Effective data management allows people to find and access trusted data for their queries. 
Magellan Solutions, a prime provider of data management services in the Philippines, presents the expected benefits of an effective data management plan, including:
Productivity
Reduced Data Loss
Operational Nimbleness

Your company will be more organized and productive with a good data management plan. As a result, employees will have an easier time finding, understanding, and relaying information.

With our dedicated data management team, you significantly reduce the risk of losing vital company information. Furthermore, we ensure that critical information is backed up and retrievable in case something happens to the original copy.

Data Center Managed Services

makes it easy for companies to respond quickly to the world around them. This means you can efficiently respond to market changes and react appropriately to competitors.

Security Risks
Cost Efficiency
Accurate Decisions

Proper data management helps ensure your information stays secure and never gets into the wrong hands. With our robust data management system, we assure the protection of your information from theft and attacks.

Our

data management services

can help you avoid unnecessary costs like duplication. With easily accessible data, you don't have to worry about agents doing the same research repeatedly.

Proper data management helps ensure all your employees are viewing and analyzing the same, most recent information. Through this, we further help ensure that your company will make the most accurate decisions based on accurate information.
Why Outsourcing Your D
ata Management Plan is The Best Option
Now you understand how data management is crucial in today's digital economy. Thus it is essential to know that systems also continue to evolve to meet your organization's data needs. 
Traditional data management processes make it challenging to scale capabilities without compromising governance or security. 
On the other hand, modern data management software must address several challenges to ensure that trusted data can be found.
1. Increased data volumes
Every department within your organization has access to diverse data types and specific needs to maximize its value. 
Traditional models require IT to prepare the data for each use case and maintain the databases or files. As more data accumulates, it's easy for an organization to become unaware of what data it has, where the data is, and how to use it.
2. New roles for analytics
As your organization increasingly relies on data-driven decision-making, more people are asked to access and analyze data. 
When analytics falls outside a person's skill set, understanding naming conventions, complex data structures, and databases can be challenging. 
If it takes too much time or effort to convert the data, analysis won't happen, and the potential value of that data is diminished or lost.
3. Compliance requirements
Constantly changing compliance requirements make it challenging to ensure people use the correct data. 
An organization needs people to understand what data they should or should not use quickly. This includes how and what personally identifiable information (PII) is ingested, tracked, and monitored for compliance and privacy regulations.
Best Data Management Practices from
Magellan Solutions
Implementing best practices can help your organization address some data management challenges and reap the benefits. 
1. identify your business goals
Like every business practice, identifying your organization's goals is the first step. Setting goals will help determine the process for collecting, storing, managing, cleaning, and analyzing data. 
Clearly defined business objectives ensure you're only keeping and organizing data relevant for decision-making and prevent your data management software from becoming overcrowded and unmanageable.
2. Focus on the quality of data
You set up a data management system to provide your organization with reliable data, so put the processes in place to improve the quality of that data. 
First, create goals to streamline your data collection and storage, but complete regular checks for accuracy so data does not become outdated or stale in any way that can negatively impact analytics. These processes should also identify incorrect or inconsistent formatting, spelling, and other errors affecting results. 
Training team members on the proper process for inputting data and setting up data prep automation is another way to ensure data is correct.
3. Allow the right people to access the data
Having quality data is just half the battle. It would be best to ensure the right people can access that data when and where they need it. 
Instead of issuing blanket rules for everyone in the company, it is often intelligent to set up different levels of permissions so each person can access the relevant data to do their jobs. 
Finding the right balance between convenience and security can be difficult, but if your team cannot access the data they need efficiently, it can lead to a loss of time and money.
4. Prioritize data security
Data should be appropriately accessible inside your organization, but you must put protections in place to keep your data secure from outsiders. 
Train your team members to handle data correctly and ensure your processes meet compliance requirements. Be prepared for the worst-case scenario and have a strategy for taking a potential breach. 
Finding the right data management software will keep your data secure and safe.
When is the Right Time to Outsource D
ata Management Services
?
The best time to outsource secure, reliable data management is now. You would not want to risk leaking information vital to your business. Data management is an issue you cannot afford to put on the back burner as the consequences are costly. 
Enjoy the Benefits of Expert Data Management with Magellan Solutions.
Magellan Solutions provides top-quality data management services that ensure secure and efficient vital information management. With over a decade of industry experience, we are an ISO-certified services provider providing the highest confidentiality level in managing and securing your business's vital data.
Contact us for a quote on our data management services today!