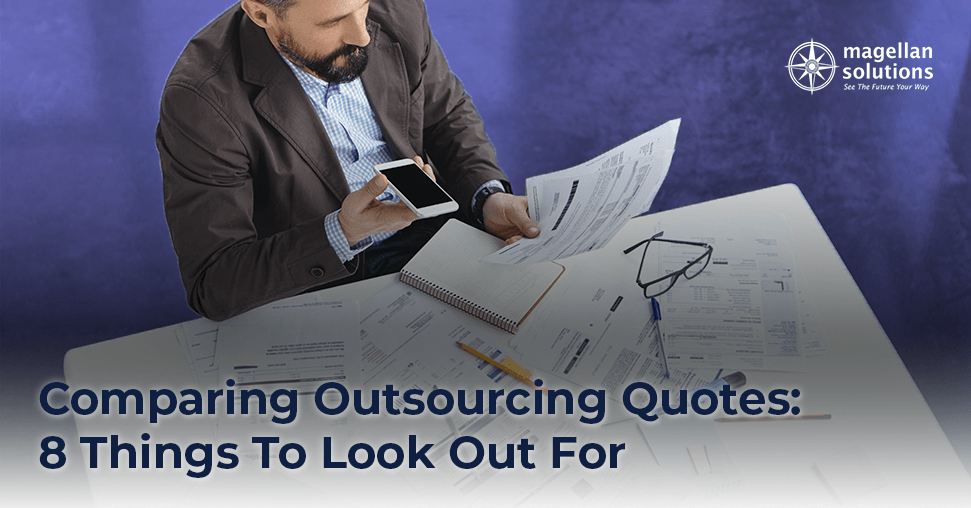 Comparing Outsourcing Quotes: 8 Things to Look Out For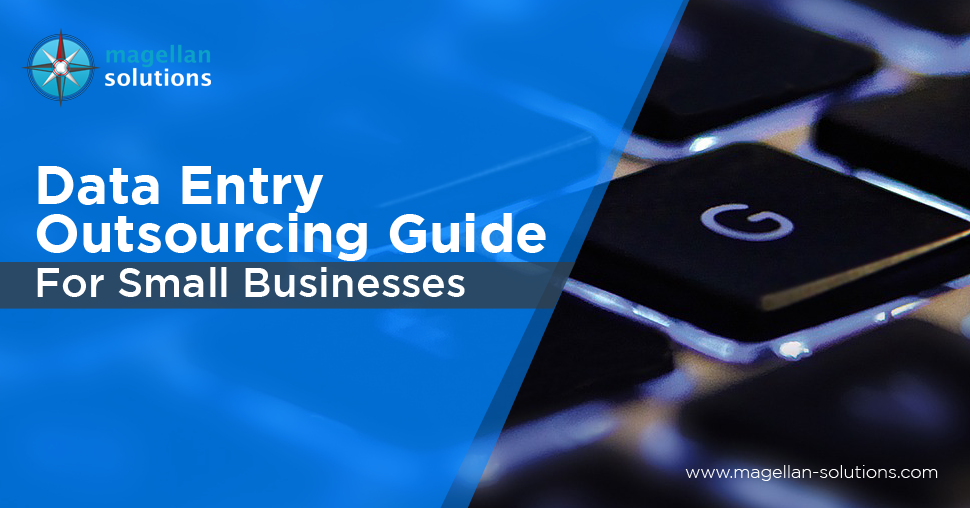 Data Entry Outsourcing Guide For Small Businesses
As people and businesses are now online, this also means that your online reputation is essential in maintaining a positive image. Outsourced content moderation is the best technique you can take. 
If you are a business owner and run your business online, you should moderate all the content on your website, social media, and other platforms to work for your brand and never against you. 
A study that investigates how people interact with online sites when deciding what to purchase in which they set up a thousand consumers through Google Consumer Surveys, showed that businesses lose as much as 22% of customers when one harmful content is found by users considering buying their product.
What to Expect From This Blog Post
This article will help you decide if outsourcing your content moderation team is the right choice for your business. Through this, you will learn about the following:
Ready to know more? Let's start with an essential question.
What is Content Moderation?
Content moderation is vital to work to prevent users from seeing and experiencing content that is not suitable. Outsourced content moderation is hiring a third-party business to monitor all the content and apply specific rules and guidelines to user-generated submissions to ensure that the communication is acceptable. The person assigned to do this is called a content moderator.
Different Kinds of Content Moderation
Five different types of content moderation are common to experts today. Understanding each is vital to pick the most appropriate content moderation for your brand. It will help protect your online reputation along with your online community. 
Pre-moderation
This most well-known type works best for websites with a high volume of user-generated content. Also, if you want to protect your online community and brand from legal risks, this is ideal for you. Pre-moderation is when a user submits content, it will automatically go to a queue that a content moderator needs to review, comment, and check. It requires approval before publishing online content and becoming visible to other users. It aims to prevent inappropriate content such as bullying from creating damage to your brand even before getting a chance to do so. 
Although pre-moderation is helpful, it also has its fair share of downsides on the side of the users. When the approval takes quite some time, they'll consider you as inactive. This may result in the user finding another platform or website to use. You also need to consider the community's dynamics.
Post-moderation
This is the most advisable kind for you if you have a highly active online community like that of forums and social media platforms. It delivers instant gratification to your users. In post-moderation, the content submitted by a user is published immediately. This is good as when interacting online, users prefer a fast-paced community with real-time discussions. They want to maintain the hype and keep the ideas flowing. 
The disadvantage here is that you also need the right number of content moderators according to your needs. You need to ensure that all the contents will be handled carefully on time. This includes determining the ones that can damage the community and your brand. It also means higher costs for you. 
Reactive Moderation
For brands that are not highly meticulous, reactive moderation would be the best type for you. You will rely on your users by reporting the content they think is abusive or undesirable. It helps them become responsible. This is a great way to reduce costs. There is no need for you to hire a lot of professionals to handle your content moderation. Also, this is a good partner for pre or post moderation in ensuring that the content posted only abides by your rules.
Reactive moderation is risky. Some inappropriate content will be exposed to your audience for some time yet provides legal protection for your brand. 
Distributed Moderation
A rare type yet acceptable for small organizations. This is done through a rating system. Here, the users are the ones to decide which published contents are desirable and which are not based on the community guidelines. They can score or vote like crowdsourcing. It helps keep your online community active and productive. 
Distributed moderation is a slow moderation process. It takes some time for users to decide and vote. This is not ideal for companies. Expecting the users to moderate on their own may negatively impact your brand's name.
Automated Moderation
With advanced technology nowadays, there are already available digital tools created by tech companies to help moderate content. These tools can immediately determine contents not within the community's rules. It filters offensive and inappropriate words. The tool can replace these words, or it can also disapprove of the entire content. It can also ban the IP addresses of users exhibiting inappropriate online behavior. 
The downsides here are although you can reduce the labor cost, it lacks screening in terms of reasoning. Also, content moderation tools are not always consistent and trustworthy. There is still a possibility that not all contents are being filtered properly. This can work great with other types, such as pre or post-moderation. 
Remember that knowing your business and your audience well can help you choose the most appropriate type of content moderation for you.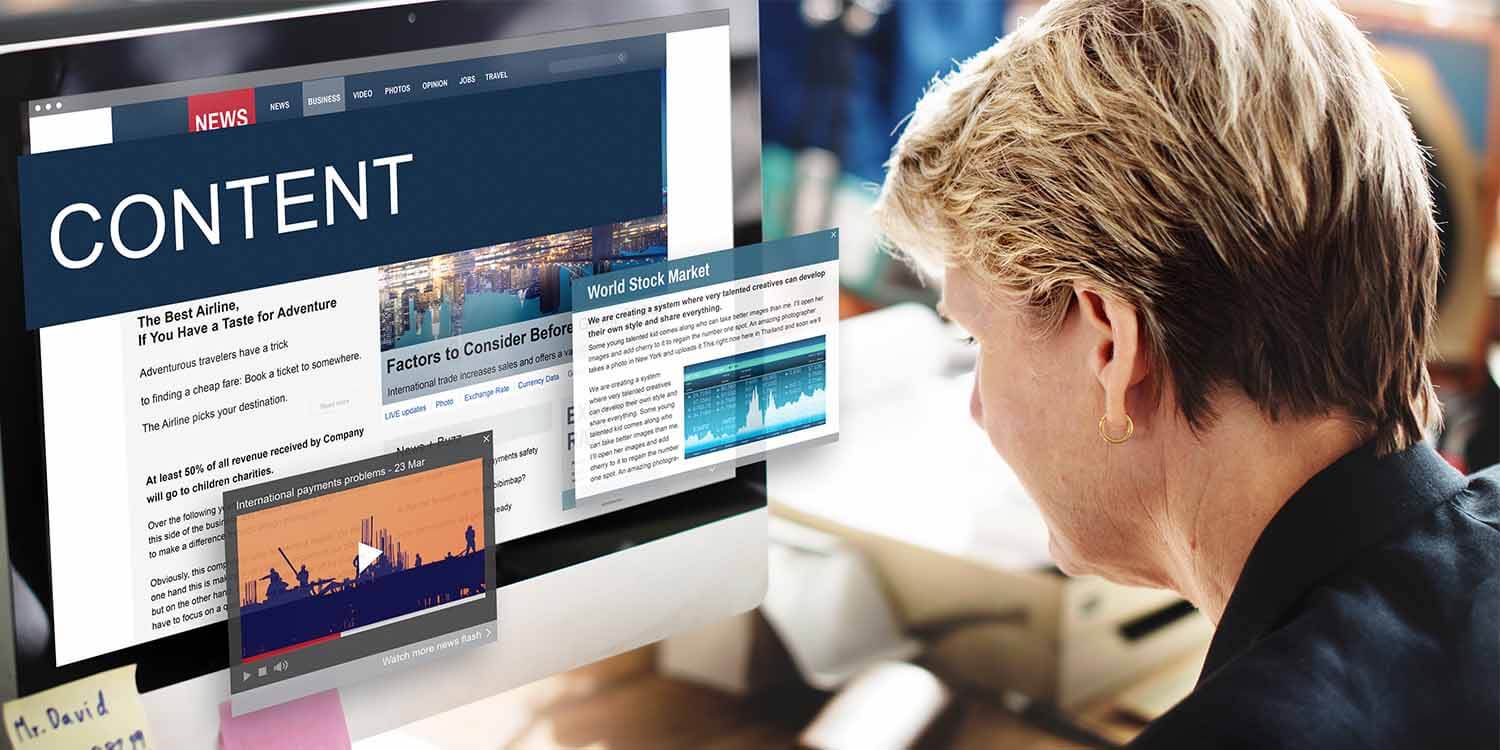 Types of Services in Content Moderation
There are a lot of services in content moderation, and here are just some it:
Text Moderation
Known as the most common of all types of content moderation services. Here, the content moderator reviews posts, comments, or reviews that are in the form of text. He ensures that the content does not contain words derogatory to other users or that may affect your business negatively.
Image Moderation
It is like that of the text, but the only difference is that you are looking at photos or posters instead of text. The content moderator here reviews the image. It includes the text and all the elements if it complies with the community standards that you have set.
Video Moderation
The content moderator here checks the videos uploaded by users. It includes music, images, texts, and other elements used, as well as the video itself. It is to make sure that everything is in line with the rules and guidelines.
Social Media Moderation
Here, the moderator analyzes the contents in all forms. It may be text, image, video, and many more that are posted and submitted through a specific social media platform. But that's not all, aside from the contents, they also keep an eye on users. They ensure that everyone is following the community guidelines. They have the right to block or ban abusive users.
Remember the posts, comments, and such outside your platform.  You need to moderate including the contents from third-parties as there may be offensive and damaging content for your brand. It is important that you also have people to look after these if ever this applies to you.
Why is Content Moderation Vital to Your Business?
Outsourced content moderation service exists for many reasons. Here are just some of its importance:
Protects Your Brand and Users
Companies, especially the big ones, take this seriously. It helps protect the image of your brand against online content that may damage your reputation and affect your users. They are cautious about their reputation in the market as it may affect the sales of their products and services. They are also the ones who are likely to be active online, such as on social media, to promote their business and even get positive reviews from customers.
Controls Spam Content and Criticisms
With a significant number of the population using social media and other online platforms, it is not easy to avoid content that are not suitable for your brand and users. But through content moderation, you can lessen it. It is important, especially if you have underage audiences or customers. It helps you to perform better in the online market.
Keeps You Closer to Your Audience
As content moderators can see every content being submitted or posted, you can use these contents to help you understand people better while protecting your brand. Out of these posts, comments, or reviews, you can update your products and services for the better. Use those as your basis to make your customers happy and satisfied.
Scale Up Your Online Campaigns
Content moderation can do more than limit the content coming to you. You can also use it for more successful online campaigns. It still depends on your marketing strategy, but this can help when you have new launches and many more.
Outsource or Build, Which is Better?
There is a vast difference between outsourcing your content moderation versus building your team of content moderators. 
Outsourcing Content Moderation Overseas
This is the most common choice of companies worldwide, especially in the United States. It can deliver a promising result for your business. Outsourcing allows you to have experts with extensive training handle this specific online area. Through this, you can save resources and time and focus on the core functions of your business. It is a hassle-free and cost-effective technique of having a dedicated team of content moderators. The outsourcing company you partnered with will be the one to take care of these people and their needs.
Having a third-party partner also provides you with benefits. These people are experienced, making them more familiar with the role than you. They can give suggestions and apply what they have learned. It includes the methods and strategies for more effective content moderation. 
Building Your Team
When you want to take complete control of content moderation, this is good if you want a more hands-on approach. You will hire in-house content moderators and have your moderation site. An advantage of this is you can easily change the guidelines and procedures. You can also have it implemented immediately. 
In deciding, weighing the benefits and your needs versus what you can provide may help make up your mind. Researching what other companies in your industry do may also help you decide which is better for your business.
How to Find the Right Content Moderation Company?
An active, compelling content moderation strategy results in a good online impression for your brand. It makes choosing the right service provider for content moderation a critical part. More than picking the one that fits your requirements, you should also consider the following:
Cost-Efficient Services
Companies choose to outsource some of their business processes to reduce costs. Third-party partners, especially the ones from the Philippines, offer hassle-free and lower-cost services. You can search online. Look out for the most cost-effective provider with proven efficient services.
Engaged and Diverse Pool of Talent
A good service provider will give you a team of properly screened, trained, and skilled content moderators. They should provide these people with guidance, including the specifics of your business. The things that these moderators will do will reflect your brand.
Smooth Business Transition
If you have started content moderation in-house and planning to switch to a third party, you should pick the service provider who will streamline the onboarding process to guarantee a smooth transition from in-house to offshore. Things like, are you using the same tools? Have they started doing content moderation for the same line of business?
Companies that Benefit from Outsourced Content Moderation
To protect their users from malicious content and maintain an excellent online reputation, more and more brands seek professional help from content moderators, and some even outsource from leading service providers. Some of the big names outsource theirs, such as:
Facebook

Twitter (X)

YouTube

Amazon

Tinder

Tiktok
Snapchat
Telegram

Roblox, and many more
Top Destination to Outsource Content Moderation
You cannot deny this. If you want volume, lower labor costs, and to read and write English, the Philippines is the haven for content moderation outsourcing services.
Content moderation must indeed be one of the priorities for business owners with regard to protecting your brand, users, and overall business from damaging content. Being strategic and knowing the pros and cons and what's best for your business is a good start in planning your content moderation approach. 
If you have experienced such content that affected your business before, never let it happen again. Why would you let harmful content defy you when you can do something to refrain your brand from these? Take action now and make your online platform an avenue for loyal customers and supporters. Outsource content moderation today to one of the content moderation companies in the world. 
TALK TO US!
Contact us today for more information.