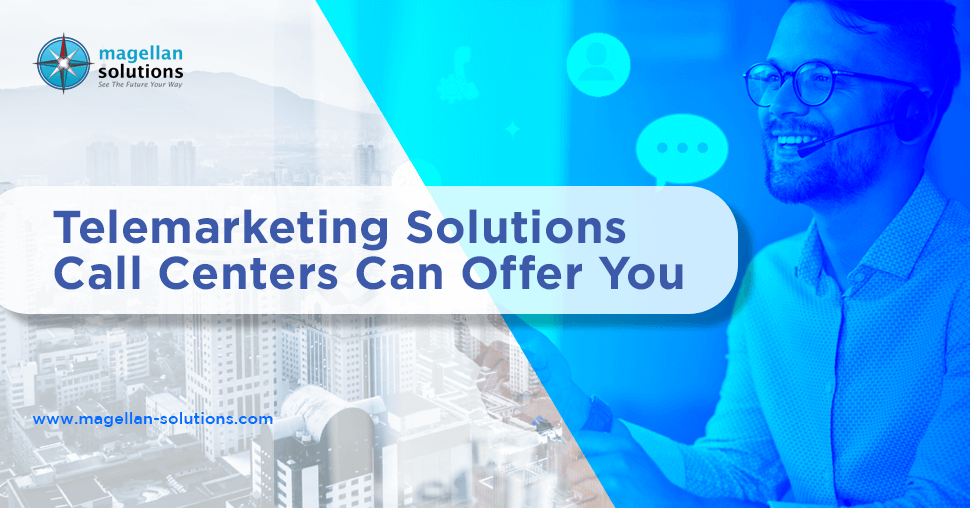 Telemarketing Solutions Call Centers Can Offer You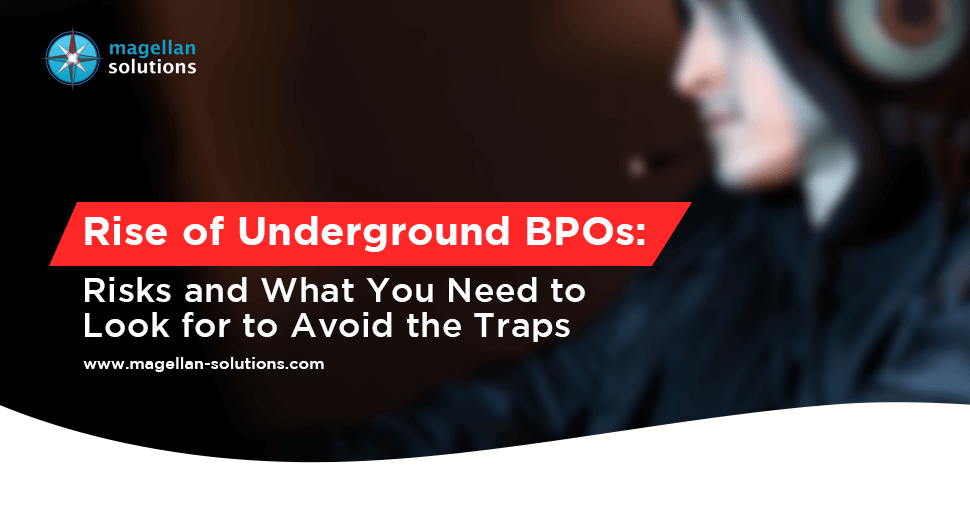 Rise of Underground BPOs: Risks and What You Need to Look for to Avoid the Traps
Statistics on the Philippine BPO Industry for the year, 2022
Undoubtedly, many disruptions caused havoc for businesses in 2020 and affected the Philippine BPO Industry. However, many BPO companies have used this era of disturbance as a chance to review and rethink their businesses, making them robust and future-proof.
As tech-enabled firms flourished and businesses reduced expenses during the COVID-19 pandemic, the Philippines' economically significant BPO industry exceeded revenue and hiring expectations last 2021. 
The Philippines must improve and strengthen its BPO sector as it demonstrated its ability to sustain economic growth during the pandemic.
We've compiled all the crucial data and facts regarding the Philippine BPO Industry sector in this post. Use it to guide your outsourcing choices.
Let's discuss the figures for the previous year.
BPO Industry in the Philippines Statistics 2021
Despite being affected by COVID-19, the Philippine BPO Industry industry's performance in 2021 signifies a comeback. It is expected to grow for the next few years, accompanied by a moderate increase in both employment and revenue.
The industry's contributions include preserving jobs, promoting investment, promoting rural development, and increasing demand for real estate. In addition, many companies providing international business services have offshoring and outsourcing into their plans to reduce costs across nations. Hence boosting the continuous demand for IT-BPO services globally.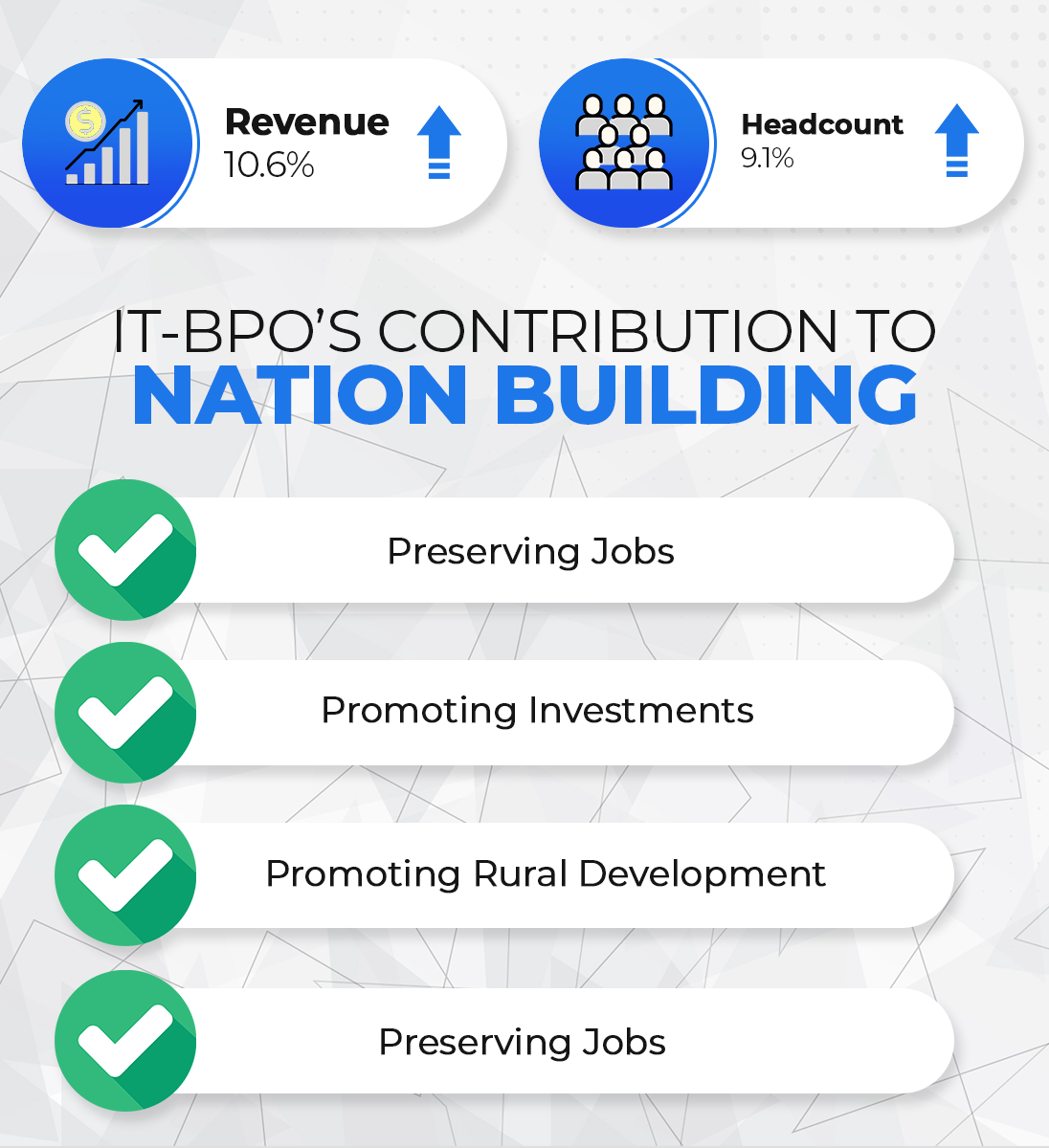 Source: IBPAP
Key points
The Philippines' Information Technology and Business Process Management (IT-BPM) sector continues to be a significant economic driver. It helps create thousands of jobs and adds billions to the country's gross domestic product (GDP).

According to the IT and Business Process Association of the Philippines (IBPAP), the industry's revenues climbed 10.6 percent from the 2020 figures.

In 2021, the sector had earnings of $29.49 billion which is a good indicator that the industry is beyond recovering from the impact of the pandemic.

The industry's apparent contributions to nation-building include preserving jobs, promoting investments, promoting rural development, and increasing demand for real estate.

The Philippines' IT-BPO sector is experiencing a revival due to double-digit growth, which supports the target goal that 2021 performance was beyond remission.
Source: IBPAP
The largest employer in the PH
According to the IBPAP, the industry added around 120,000 full-time employees (FTEs) in the previous year, ending 2021 with 1.44 million FTEs overall and recording a growth of 9.1 percent compared to 2020.

Technological advancements may slow the growth of some low-end services, perhaps lowering the required man workforce by 525,000 FTEs in 2016 to roughly 482,000 FTEs by 2022.

Mid-skilled jobs will increase from 452,000 FTEs in 2016 to 840,000 FTEs by 2022.

High-skill services could expand quickly, from 169,000 FTEs in 2016 to 478,000 FTEs by 2022.

High-level skills will be required for 73 percent of the jobs by 2in the global IT-BPM sector 022.
Source: IBPAP
IBPAP will collaborate with various government and private entities to ensure the industry and its workers are prepared to meet the expanding and changing demands of the global marketplace.
The forecasted growth rate of the PH IT-BPM services
The Philippine IT-BPM industry's revenue growth increased by 10.6 percent in 2021, with headcount growth of 9.1 percent.

According to a study conducted by the Everest Group, the venue and headcount growth are expected to remain in the double digits in 2022, the ac

e projected growth of the overall market at a compound annual growth rate (CAGR) of 9.2 percent from 2016 to 2022 hit, ting US$ 38.9 billion by the end of 2022.

The Philippines is expected to outperform the global IT-BPM sector with revenue growth at 5.6 percent (from 2016 to 2022), and as a result, will see an increase in its share of the global IT-BPM outsourcing sector from 12.7 percent in 2016 to 15.5 percent by 2022.

By 2028, IBPAP estimates that there 2.5 million people work will work outsourcing.

The need for workforce and skills shortages, competitive pricing structures, and next-generation business models and assets will all result in a higher reliance on offshoring and outsourcing.
Source: IBPAP
IBPAP will soon release a roadmap for the industry through 2028.
IT-BPO Philippines Statistics 2022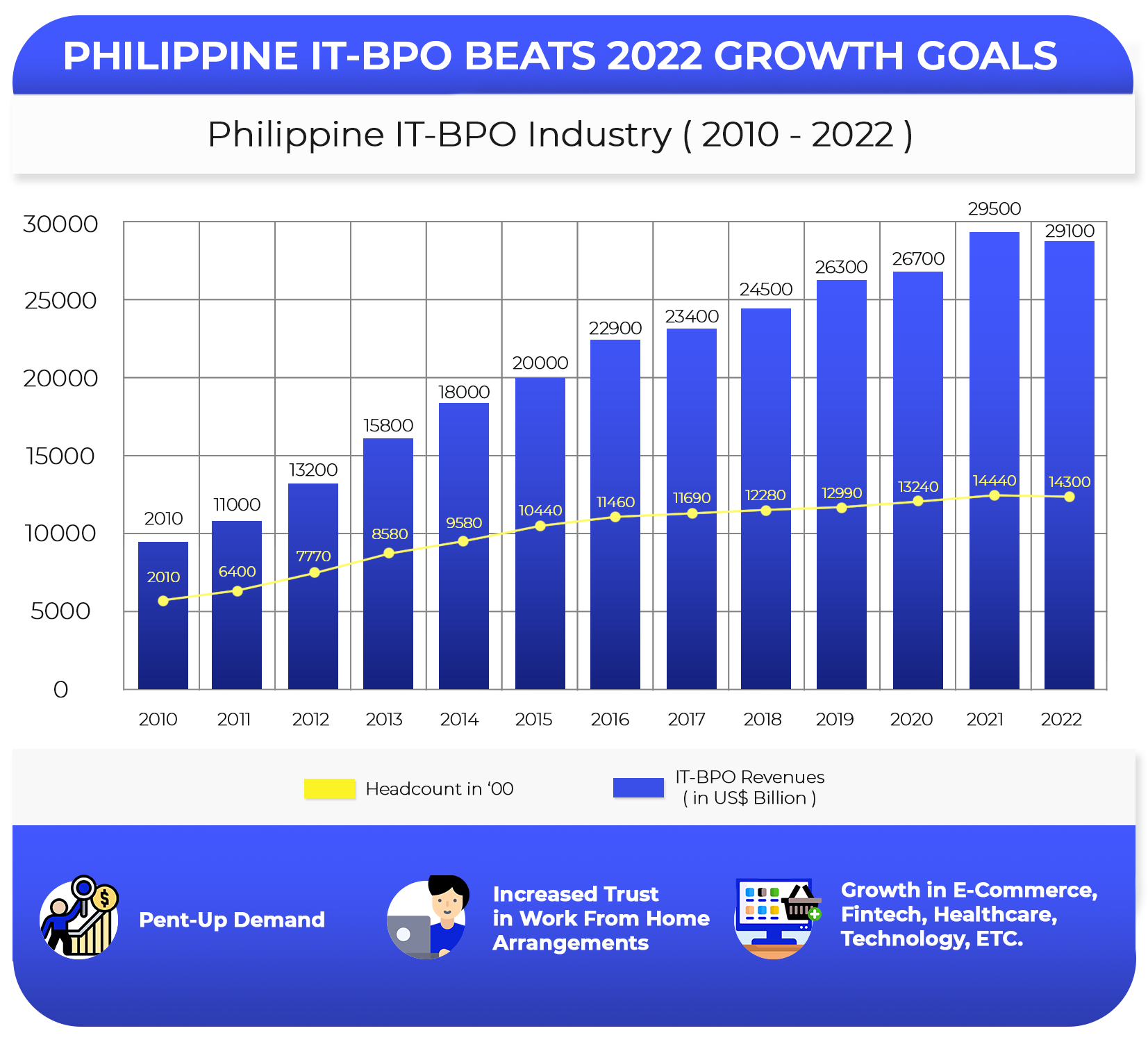 Source: IBPAP
According to the IBPAP, the Philippine BPO Industry surpassed this year's employment and revenue goals.
In addition to exceeding the expected growth for the year, the 2021 numbers also exceeded the retargeted projections for 2022, which called for 1.43 million full-time employees (FTEs) and $29.1 billion in revenue.
Between 2021 and 2022, there is potential for the IT-BPM sector in the Philippines to have annual headcount growth of 5.0 percent and revenue growth of 5.5 percent.
The surge can be credited to pent-up demand from international clients, increased trust in work-from-home (WFH) arrangements by contact centers and business process services clients, and expansion in growing sub-segments such as e-commerce, financial technology, healthcare, and technology.
This year's key growth drivers will be growing digital adoption by established firms and expansion across specific horizontal and vertical markets.
Source: IBPAP
The economic growth of the PH IT-BPM industry
For the first quarter of 2022, PEZA reported an investment total of PHP 8.14 billion. Twenty-nine new and expanded projects generated these investments, expected to create 3,168 direct jobs annually and annual export sales of $232.454 million.
The nation has improved its capacity to offer BPM and non-voice IT services to a broader international audience. It has proven to be one of the top locations for premium services at more affordable prices. The expansion included solutions like healthcare information services and horizontal BPM services in industries like finance and accounting.
By 2022, 15 percent of the entire global outsourcing market will be served by Philippine outsourcing services. The industry is also expected to expand by 8-10 percent annually for the next five years. Additionally, the Philippines has constantly been listed as one of the top five locations in the world for outsourcing.
With 27 percent of the sector's workforce dispersed across the countryside, the industry will continue to play a critical role in fostering inclusive growth through established and up-and-coming IT-BPM hubs outside of Metro Manila.
Contribution to the PH Economy
Since the turn of the century, the Philippines' outsourcing sector has seen spectacular growth as leading companies worldwide have benefited from the high-quality BPO services offered by the country. Millions of Filipinos now have access to the industry's good, well-paying jobs. Additionally, it has boosted the nation's economic growth and continues to draw foreign capital.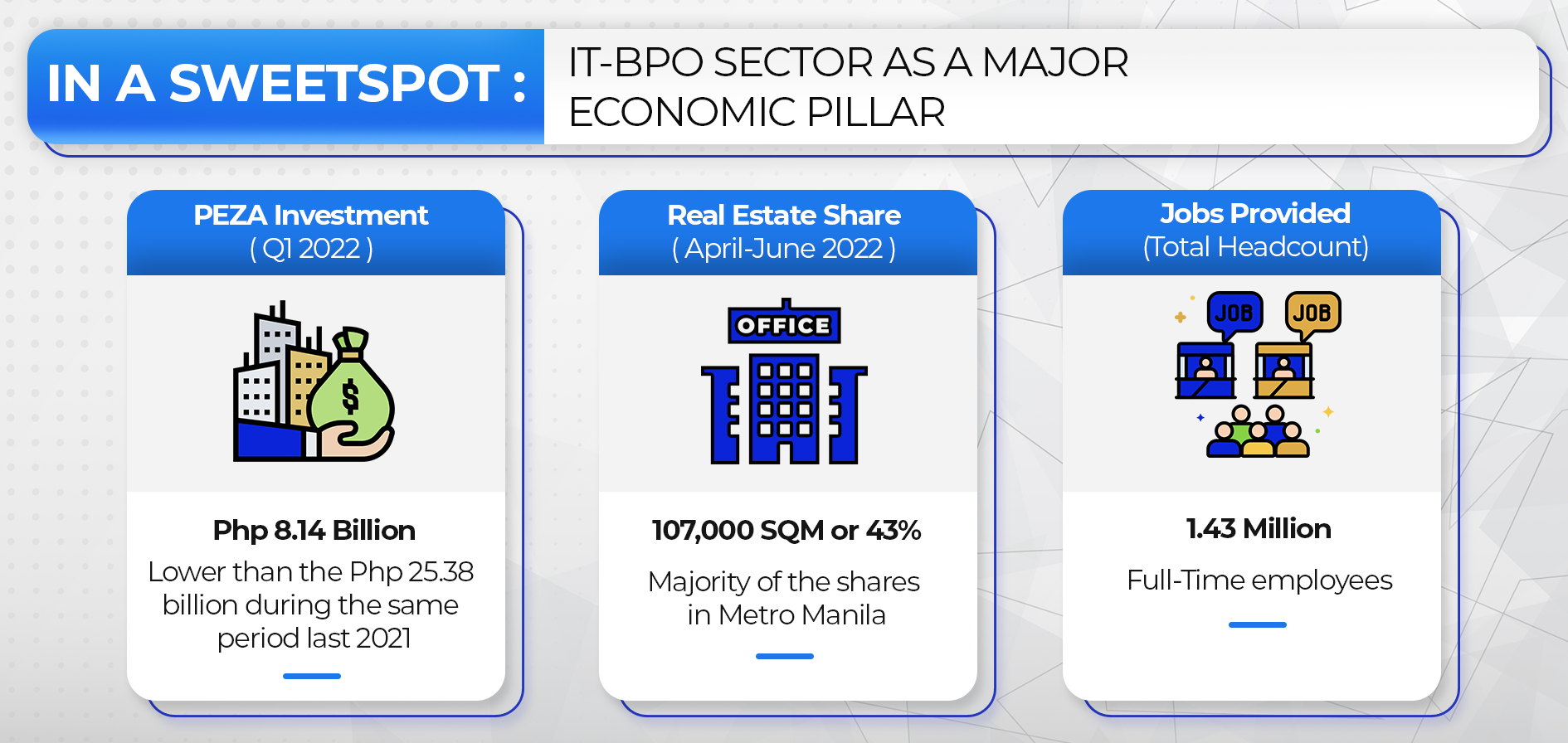 PEZA investment pledges accounted for PhP 8.14 billion this year, lower than PhP 25.38 billion during the first quarter of 2021.

From April to June 2022, the demand for office space IT-BPM firms' accounted for 107,000 sq m or 43 percent by the IT-BPM firms.

Thch employs over 1.4 million Filipinos, continued to exhibit a significant multiplier effect, and generated an additional 4.6 million indirect jobs in support industries like retail, transportation, food, logistics, and others.

As businesses take advantage of cost, technology, and talent, more BPO companies are relocating to the provinces, which account for 29 percent of the total 1.44 million workforce.

In developed provinces like Cebu and Davao and nearby islands in Visayas and Mindanao, the BPO industry has significantly changed the countryside's development.
Sources: PEZA, IBPAP, and Leechiu
Challenges the Philippine BPO Industry might face shortly
Technology does, however, presenFaceme difficulties for the industry. Robotic processing, chatbots, and automation will determine the BPO sector's future, so the business must concentrate on evolution stenciling.
Even before the pandemic, chatbots with Artificial Intelligence (AI) capabilities posed a danger to the BPO industry. The technology will eventually replace thousands of low-skilled or process-driven jobs.
Recognizing the jobs that humans are most suited for is essential; frequently, these need empathy and attentive attention. Delivering top-notch customer experiences is crucial. As a result, BPO providers need to develop advanced knowledge of using technology to its full potential and what clients desire.
It won't be easy, but if history is any indicator, the Philippine BPO Industry sector in the Philippines will likely rise to the challenge.
Effects of COVID-19 on the IT-BPO Industry
Given its influence and scope, the BPO industry has been hailed as a life savior for an economy sinking since the pandemic ripped holes and threatened to drop it.
The Philippine BPO sector handled its problems and changes with the new work-from-home environment even during the COVID-19 pandemic. Many experts believe this will help it recover quickly and boost its economy.
Industry players swiftly introduced remote work and cut the duration of shifts after the outbreak began. Along with the fact that certain BPO companies had to deal with decreased demand for their services due to project postponements and cancellations, this led to capacity issues early on.
Despite ongoing lockdowns, working from home has helped the sector grow. WFH added 23,000 new jobs in 2020 when the crisis caused the unemployment rate to reach its highest level in 15 years.

By the end of 2021, about 60 percent of employees in the IT-BPO sector will work from home.

Eighty percent of Filipino IT-BPO workers have stated that they prefer a hybrid work model over going back on-site.

Despite the challenges posed by the pandemic, the Philippine BPO Industry sector has already hit the government goal for the revenue and employment targets set for this year.
Source: IBPAP
IBPAP has been collaborating with the current and incoming governments to ta. Lk about the actions necessary for a uniform and extensive policy on hybrid work and to make it easier for new investors to do business.
BPO Attrition Rate in the Philippines
One of the main issues BPO companies face is employee attrition.
The attrition rate in the Philippines is higher than the average across all industries and sectors, with an estimated range between 30 percent to 40 percent.
According to IBPAP's CEO, industry attrition increased globally by 10 percent compared to the prior year.
It was revealed that employers struggle to find and keep talent for entry-level and highly skilled positions.
BPO turnover and retention statistics
Up to 14 percent of IT-BPM employees plan to shift employment in the next three to six months.

If the RTO directive is implemented, a fifth of its members have said they will resign from the BPO sector.

Part-time agents stayed with the company on average for six months. On average,ame time, full-time workers (FTEs) left contact par after 18 months.

Call center managers serve the company for up to 4 years.
Source: IBPAP and Magellan Solutions' Call Center Benchmarking Report
The following are some of the causes of resignation among BPO staff members:
 I prefer WFH set-up than going back on-site

 Mismatched jobs and skill set

 Lack of collaboration

 Lack of proper training

 Lack of recognition

Piled up workload

Team management issues

Night shift work

Poor working conditions

 Golden opportunities arise
Companies that can comprehend the expectations and needs of their employees in the workplace are better equipped to adapt strategic decisions that will eventually result in the success of the companies in the market they are in.
Philippine BPO firms strive to enhance their workplace cultures to reduce turnover rates. Additionally, they provide opportunities for career growth, enticing bonuses, and competitive sal salaries offer exciting opportunities.
Good things will happen amidst challenges.
The Philippines' BPO sector offers several advantages over other outsourced locations. Cutting-edge infract. Structure and technology, a workforce that speaks English fluently and has a high level of education, and labor costs, are all advantages that the nation will continue to have in the future.
For businesses planning to enter this industry, the nation is currently in a great position to diversify its outsourced services. This will contribute to the Philippines playing a crucial part in preserving BPO's status as a top provider of CX. It all comes down to combining the most incredible people, processes, and technologies to produce a world-class CX.
The ability to grow and cost containment were the main goals of BPO services. This has changed in recent years to offer exceptional customer experience or CX. We might infer that despite some economic setbacks and technical disruptions, BPO will continue to grow.
The Philippines' BPO future is exciting and promising! But realizing this vision will take money, time, and effort. It will also involve finding ways to specialize in higher-value services.
TALK TO US!
Contact us today for more information.