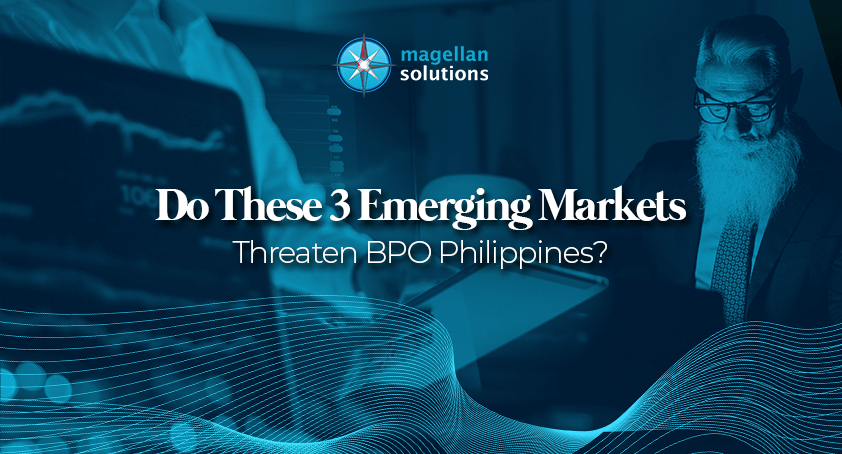 Do These 3 Emerging Markets Threaten BPO Philippines?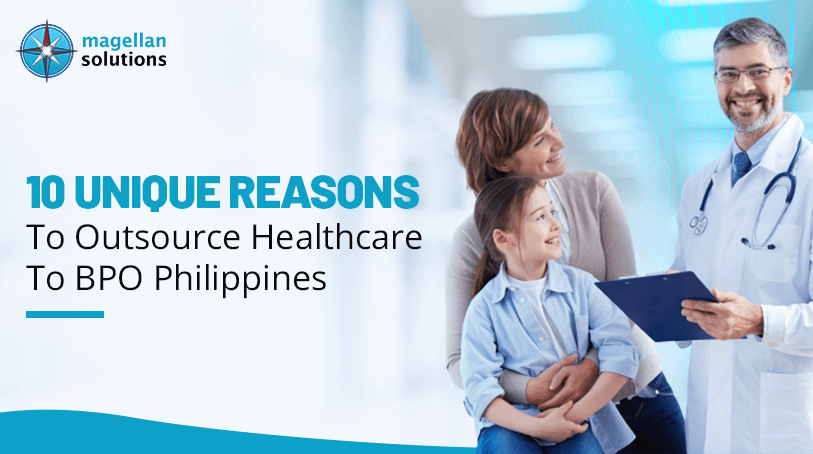 Why Opt For Healthcare Outsourcing?
Protecting you from fraudulent
contact center services Philippines
Although a large number of legitimate businesses use telemarketing to reach consumers. This method of conducting business can be easily abused by con artists looking to take advantage of unsuspecting individuals. Every type of business and professional office is a potential target for a "telescam". Telemarketing fraud robs consumers of approximately $40 billion every year.
Fraudulent telemarketers ignore the law and continue to defraud people until they are caught.
Recognizing
call center services Philippines
scammers
At its core, telemarketing fraud is a pretty simple crime. Someone calls the victim, makes a false statement, and the misrepresentation causes the victim to give money or sensitive information to the caller. This definition can cover a large variety of scams. 
Sometimes, victims are told that they won a prize in a foreign lottery and their personal information is required to receive the prize.
In another example, the scammer calls the victim, claiming to be from an anti-virus software company. They then convince the victim to allow the caller to access their computer in order to rid it of a fictional virus. Once the scammer has the victim's personal information, they can use it to access the victim's bank accounts.
Another example is the Federal Trade Commission has moved to close down a multi-million dollar telemarketing fraud that targeted U.S. seniors across the nation, scamming tens of thousands of consumers.
Tietolman, the alleged leader of the telemarketing scheme, and his associates established a network of U.S. and Canadian entities to carry out their scam, according to a complaint filed by the Commission. 
The defendants used a telemarketing boiler room in Canada, where Tietolman lives, to cold-call seniors claiming to sell fraud protection, legal protection, and pharmaceutical benefit services. The cost for the defendants' alleged services ranged from $187 and $397.
The FTC alleges that the defendant's conduct violated the FTC Act and the FTC's Telemarketing Sales Rule and that the telemarketing scheme drew in over $20 million dollars between May 2011 and December 2013.
The defendants' businesses include First Consumers, LLC, Standard American Marketing, Inc., and PowerPlay Industries LLC.  First Consumers, LLC is a Pennsylvania company formed in 2010. Consumer complaints and bank records indicate that from at least June 2009 until June 2013, the company scammed consumers using its own name and three other names: Patient Assistance Plus, Legal Eye, and Fraud Watch.  The three other individual defendants who assisted in the scheme are U.S. nationals: Marc Ferry, Charles Borie, and Robert Barczai.
The Commission vote approving the complaint was 4-0. It was filed in the U.S. District Court for the Eastern District of Pennsylvania.
The FTC received valuable help throughout this case from the U.S. Postal Inspection Service and the Royal Canadian Mounted Police.
Here at Magellan Solutions, we want your company protected at all costs.
The first step in protecting your business is to educate yourself and your employees about the most common telemarketing scams.
Office Supply Schemes and "Paper Pirates" 
The illicit Philippines outbound call center usually has agents from "boiler room" and "WATS-line" operations. 
These telephone hustlers operate from crowded offices with a dozen or more salespeople crammed in a room, each placing hundreds of calls a day. Their victims' names may come from telephone directories or from "sucker lists" acquired from other "boiler room" operations.
Some unethical telemarketers attempt to sell substandard office equipment and supplies to businesses. They pose as regular suppliers and offer what they claim are tremendous discounts from the regular prices. 
The "paper pirate" or "toner-phoner" first learns what brand and model of a photocopy machine is in a particular office. They usually do so by calling and asking employees to "verify". Once that information has been obtained, the "pirate" may claim the supplier is being forced to liquidate stock. As a result, they pressure the company into making a hasty purchasing decision.
When the supplies arrive, the product, which allegedly is 'just like the brand name item," is usually inferior in quality. It may also cause damage to the business machine, and possibly void the warranty. 
Once your business is billed, it is usually very difficult to have the office supply company adjust the invoice, and you may even be threatened with legal action to make payment.
The Better Business Bureau recommends that businesses should not deal with a new office supplier until the company's existence and reliability have been verified through the local BBB, particularly when you have been contacted on the telephone by a stranger.
Teleblackmail
Some scam operators have swindled businesses out of thousands of dollars by turning a telescam into "teleblackmail."
Typically, in a "teleblackmail" scam, boiler room operators talk unsuspecting victims into purchasing off-brand office supplies. Once several orders have been placed and paid for, the operator tells the victim that, as a valued customer, he or she is entitled to receive a "free" gift, such as a tape recorder or VCR.
If the victim later refuses to place additional orders or to pay invoices for goods never ordered or received, the "teleblackmailer" threatens to inform management at the company that the employee accepted "free" gifts in exchange for the orders.
Phony Invoice Schemes
Phony invoicing schemes typically prey on the inefficiency of targeted businesses. 
While there is no set formula for these invoice schemes, most involve the use of initial telephone contact. The call helps the swindler obtain the names of key business contacts, as well as some important details about the operation of the business and its products or services.
The con artist's next contact with the intended victim usually comes in the form of a phony invoice sent through the mail. Many of these phony invoices are for directory or publication listings. The invoice, which includes names, figures, and other details that add to the appearance of legitimacy, may be paid unwittingly along with a number of other routine bills.
"Telefunding" Scams
The unethical telefunder's solicitation appeal may falsely claim that the tax-deductible charitable donation will benefit a police or firefighter group or some other non-profit organization.
Or, the telefunder may imply that the donation will entitle the company to special treatment or status, and offer the business owner a window sticker or decal to display, indicating support for the charity.
Investment Frauds
Like other fraudulent telemarketing operations, investment telescams usually are carried out by boiler room operators. They target those who have indicated an interest in other investments. They achieve this by responding to a newspaper ad or filling out an information request card.
Another common target of fraudulent telemarketers known as "reloaders," is the individual already victimized by an earlier scam. Their name and number already appear on a "sucker" list. The con artist knows that someone who has been defrauded and is hoping to "recover" previous losses may be particularly vulnerable to being "double-scammed."
Scammers will use this "recovering" stage to urge the victim to pay money immediately to "get in on the deal". They may quote phony statistics to demonstrate the need for fast action. A messenger may even be dispatched to pick up funds before the target has a chance to investigate or reconsider the offer.
Cyberfraud
With the increased reliance on computers and bulletin boards to conduct business, many telescammers are using online computer services to commit investment fraud.
Cyberfraud includes:
Stock manipulation where messages by a fraudulent promoter appear on the computer bulletin board "hyping" a thinly traded 

Low-priced penny stock is a good investment with high earnings potential

Misleading advice where misrepresentations about "hot" investment opportunities are made on the bulletin boards by alleged financial "experts" with "inside information."
Advertising Specialty Product Promotions
Advertising specialty products, items such as pens or desk calendars imprinted with a business name and address, can be effective promotional tools. Unfortunately, these products also have proven to be an effective tool in the hands of the telemarketing con artist.
The fraudulent telephone sale of advertising specialty products often is coupled with the promise of a "free" gift or prize, such as a personal computer, a VCR, or an exotic vacation as an incentive to order.
In fact, these "gifts" are of far less value than represented. The personal computer may turn out to be a handheld calculator and the "free" vacation could end up costing thousands of dollars in transportation or hotel fees.
Often, a "redemption charge," shipping and handling fee, insurance fee, or other hidden cost is added to the invoice, with the costs exceeding the value of the prize. Furthermore, the advertising specialty products ordered may be of inferior quality and much higher in price than similar merchandise available from local vendors.
900-Number Rip-Offs
Many businesses have also become targets of telemarketing scams involving 900 numbers. 
Callers to telephone numbers with prefixes such as 900, 976, and 540 may be charged anywhere from 50 cents a minute to 50 dollars a call. Furthermore, many 900-number scam operators hike their profits by putting callers on hold or otherwise prolonging the call to multiply their per-minute charges.
Businesses have found thousands of dollars charged to their telephone bills when employees have been targeted with pre-recorded telephone messages promising that a "gold" card or some other desirable service is just a telephone call away. Typical scams have involved TV ads and recorded telephone messages promising services, such as:
Real estate or job listings
Callers usually end up paying to listen to a recording of listings taken from local newspapers or other publicly available sources.
Often these so-called gold cards can be used only to buy over-priced merchandise from the promoter's own catalog-and there may even be an extra charge for obtaining the catalog.
A bank credit card is available "regardless of credit history." 
All the caller usually receives is a list of banks offering low-interest or secured credit cards. The list the caller receives, usually for a very high price, often can be obtained at far less cost through financial magazines, newspapers, or legitimate credit organizations. In another typical scam, the caller may be sent a "how-to kit" of virtually worthless generic information on reestablishing credit.
Again, the caller usually receives nothing but a list of lenders, or a generic information package on applying for a loan.
PBX Fraud
A form of telemarketing call center Philippines fraud perpetrated through their corporate switchboards, known as private branch exchanges, or PBXs.
PBX fraud operators use a variety of means to obtain the two numbers needed to make use of a PBX's remote access capability. The 800-number or seven- or ten-digit telephone number is assigned to the Remote Access Unit or Direct Inward System Access feature of the PBX. Second, is the password or authorization code employees must use when away from the office to place calls through the switchboard. 
Some perpetrators listen to employees using public payphones. Others search a company's garbage dumpsters, and still, others may use a computer to try thousands of numerical combinations in search of working codes.
Once in possession of the access numbers, the telescam artists place hundreds of calls anywhere in the world. All are charged to the company's bill. Some scam operators sell the access codes they obtain. Thus they expand their profits and multiply the victim's losses, which in the case of large corporations can run into hundreds of thousands of dollars.
PBX fraud operators can be nearly impossible to track down. 
Some use a technique known as looping, in which calls are placed using two different PBXs, to evade detection. And often, by the time the unauthorized charges appear on a victim's bill, the PBX fraud operator has moved on to a new location and a new crop of corporate victims.
Avoid Fraud From
Telemarketing Companies Philippines
If an outbound telemarketing service in the Philippines calls you, it is always best to say, "No thank you," and hang up. 
All home and mobile phone owners should register with the National Do Not Call Registry. Many honest telemarketers will follow the law and terminate contact with phone numbers on this list. If a consumer is still receiving calls, the caller is very likely a scammer ignoring the law.
To protect yourself from fake callers claiming to work in telemarketing services in the Philippines, follow these six easy steps:
"Don't Call Me"

The first rule of

telemarketing safety

is to ignore pleas and pitches of anyone who calls you uninvited. 

This includes salespeople, charities, and even companies with whom you already do business. 

You have no way to confirm they are who they say they are. Don't rely on your caller ID, either. That can be faked.

Give Them Nothing

Fraudsters are hunting for information. 

Your best defense is to tell them nothing, and I mean nothing. If they try to confirm your name, don't tell them. If they ask if your spouse is home, don't reply. If they want to verify your address, hang up. 

Any bit of information you give to scammers, including even your name, can be a tool they use to part you from your money or otherwise harm you.

"I'll Call You"

If the callers insist they have to speak with you, tell them you will call them back directly. At this point, fraudsters will often offer a phone number for you to call as proof they are who they say they are. 

Don't believe them. Instead of accepting the phone number they offer, you're much safer looking up the number independently in the Yellow Pages or on the Internet. 

If the caller says he's with a company that you're already doing business with, you can also call the number on the monthly billing statement.

Stay Alert

Even if you initiate the call, you might not be safe. 

Before you give any personal or financial information over the phone, check out the company's credentials. Ask the person to mail you the information. Then check with the Better Business Bureau, take a look at the company's website. Lastly, ask for references.

Take Your Time

Scammers often try to create a false deadline. 

If you feel pressured to make a decision, hang up. You've spent a lifetime earning your money. 

You deserve a little time to choose how to spend it.

Be Part of the Solution

You can help prevent others from falling victim to scammers. 

The early warning system for the FTC is every one of us. If you've received a call, mailing, or email you think might be from a scammer, report the incident to the FTC. 

Call its consumer hotline at 877-FTC-HELP (877-382-4357).
It is very difficult to receive money back if you have been a victim of telemarketing fraud on your own. If you are a victim, contact experienced fraud lawyers immediately. 
Hire telemarketer Philippines from Magellan Solutions. Our 18+ years as the top telesales company in the Philippines support our legitimacy.
Fill out the form below. We guarantee your privacy is safe with our Filipino telemarketers!
TALK TO US!
Contact us today for more information.