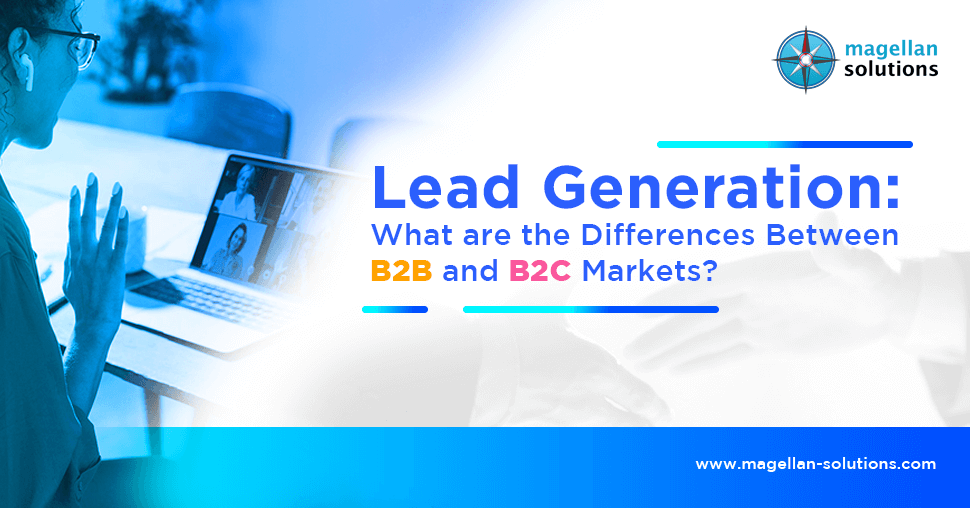 Lead Generation: What are the Differences Between B2B and B2C Markets?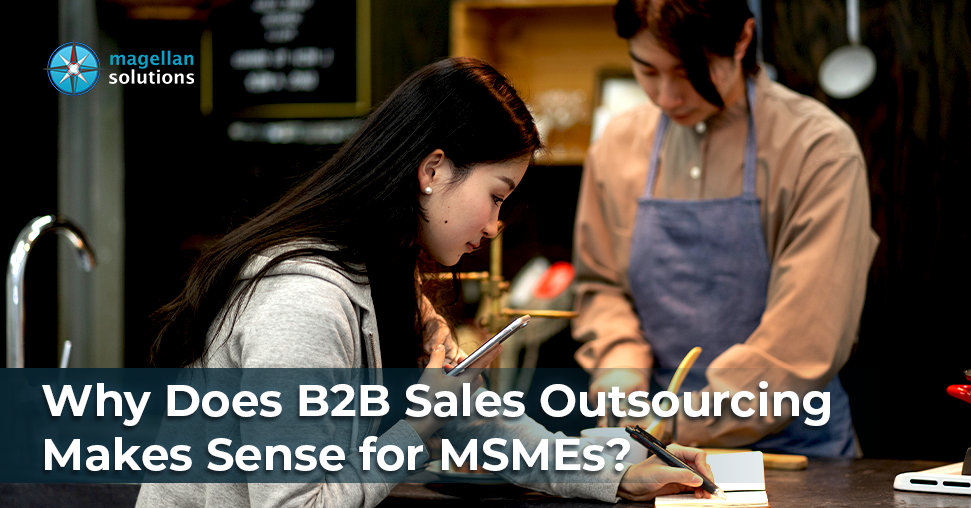 Why Does B2B Sales Outsourcing Make Sense to MSMEs?
Deal Only with Warmed Up and Qualified Leads with Outsourced Sales Team
Access to a vast talent pool of highly skilled individuals is why the outsourced sales team Philippines is the go-to for international companies. Imagine the 70% cost-saving. Plus, the ability to employ staff that perfectly fits your desired functions to work for your business advantage. 
What Makes the Best
Telesales Company
?
Regarding B2B sales outsourcing, the ability to make and close the deal sets apart the best outsourcing agency in the Philippines. Business is all about your ability to generate sales through products or services for your customers.
This is why it is never wise to think of having a dedicated outbound sales outsourcing agency in the Philippines as a mere afterthought. 
When you choose to get the services of an outsourcing agency in the Philippines, you can scale up or down your sales team when needed. Also, you give your in-house sales team ample time and resources to focus on qualified and warmed-up leads—courtesy of excellent staff from your outsourced sales team Philippines.
But what makes them excellent, you may wonder. Here are the reasons why:
1. High Emotional Quotient
Outsource agency Philippines sales representatives underwent training and re-training to ensure they are tip-top when representing your brand or business. This exercise improves their EQ to handle and bounce back from many rejections. 
Because, let's face it, going after prospects is not easy. Sales reps doing this must have the tenacity yet professionalism to handle various kinds of people to get qualified leads for you.
2. Consistent Sales Processes
Cold calling is only the start of the sales cycle. Before a telesales company Philippines can deliver your required qualified leads, necessary follow-ups and quality assurance is done to ensure they provide suitable tips. 
These leads are qualified based on your requirements, and their interests are adequately ramped up. This way, your in-house sales team has the highest probability of closing a deal. Also, one-off sale is not the ultimate goal, but repeat sales contribute to a higher ROI.
3. English and Other Language Proficiency
We all know that the Philippines possess proficiency in English and a natural neutral accent. This makes the Philippine BPO industry a big slice of the worldwide BPO market. Aside from this, cultural affinity with the West that understands contextual clues makes it easy to build rapport with your prospects. 
Depending on your requirements, this outsourcing agency in the Philippines may employ sales representatives fluent in various languages to reach your prospect with a specific ethnicity.
Benefits of
B2B Sales Outsourcing
For Your Business
There are various reasons why this strategy is suitable for your business. Here are the obvious reasons:
Cost-saving
This is not mere lip service, as you can compute this on your own. Imagine the expenses you must dedicate to the recruitment process, the various training, the office space, and the equipment you must spend on when you hire this in-house. There is a clear and massive difference between outsourcing these functions. 
Cold Calling and Lead Generation are not for you.
Conducting research, making cold calls, and database creation of your customers requires time, skills, and resources you often don't have. So why waste your energy and money on it? Plus, the distraction and the time will rob you and your in-house sales team. The time that you need to focus on things that matter for your business. 
Meet with the Most Important Leads
Not every prospect you will encounter automatically means a successful deal. That is why it is best to let your outsourced team filter them and pique their interests before you let your in-house sales team do what they do best: closed sales. 
Try New Sales Techniques
Once your outsourced telesales company Philippines is in-synch with your in-house team, you will have the time to try other sales techniques. You can also explore and tap on new markets while your sales pipeline runs. 
Magellan Solutions Is Your
Outsource Agency Philippines
We are one of the premier BPO companies in the country that offers B2B sales outsourcing, lead generation, and telesales. 
Magellan Solutions possess 18 years of industry experience that makes our sales representatives effective when going after your prospects. We have sales techniques and quality assurance that are ISO QMS-certified to ensure efficiency. 
When it comes to data and information security, we prioritize it like no other. Our proof is our ISO 27001 certification and HIPAA compliance. When you partner with us, we ensure that protecting your information is our top priority. 
Contact us today to help you ramp up your sales funnel. Please fill up the form below, and let's start working. 
TALK TO US!
Contact us today for more information.