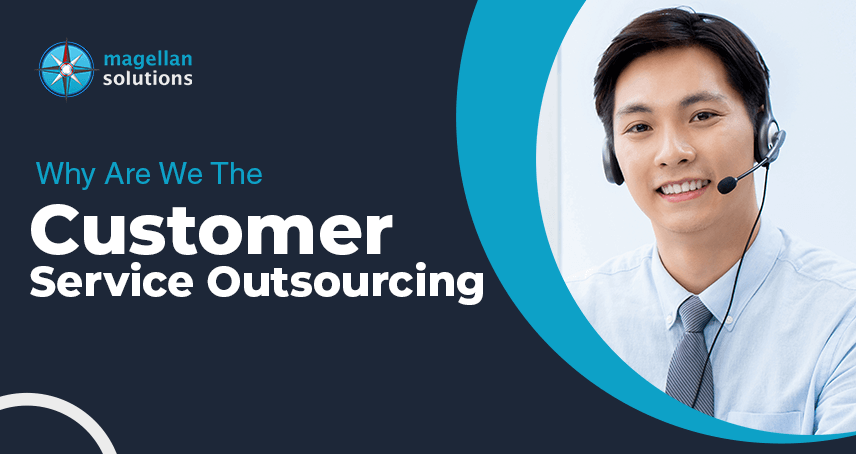 Why Are We The Customer Service Outsourcing?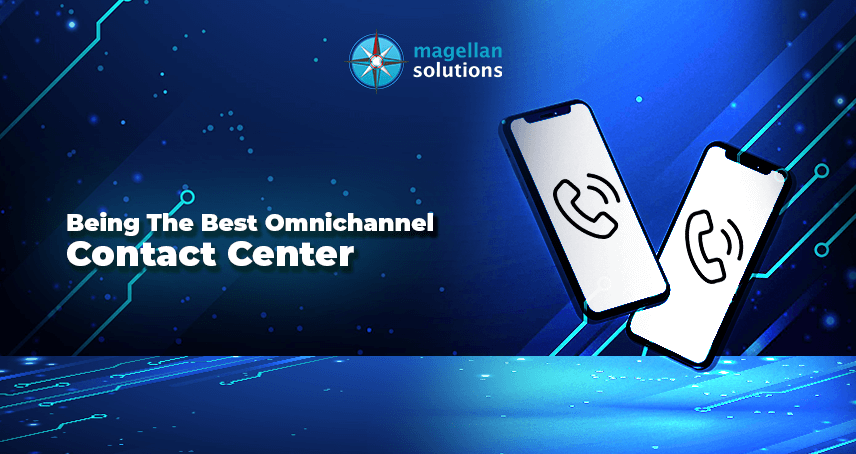 Being The Best Omnichannel Contact Center
What Else Are You Losing in Pay Per Sale Telemarketing Except Money?
Many startups and SMEs fall into the temptation of financially low-risk pay-per-sale telemarketing. When they increase their marketing efforts and drive more visibility towards their services or product, telemarketing services becomes a valuable tool. When they do so, there is the desire to go down the costs of telesales. 
Pay-per-sale telemarketing lures business owners with the idea of no risks and high rewards. Imagine a strategy where you only pay unless you make a sale. 
Which is something that goes against the basic principle of business management. There are no "no risks" regarding any business strategy. Only reasonable risks and high risks.
Pay Per Sale Telemarketing
: Is It Really For You?
If you aim for short-term goals and instant rewards, pay-per-sale telemarketing may be your best option. But we know good ROI is only possible with a promising sales pipeline. Business stability comes from nurturing relationships with existing clients while building rapport with prospects. 
Pay-per-sale telemarketing focuses heavily on quantity rather than quality. But, if the lead you gave you generated five sales, you pay five times for generating that lead. 
You can get two types of leads from pay-per-sale telemarketing. These are the following:
| | |
| --- | --- |
| High Range Lead | Low Range Lead |
| Worth more | Less valuable |
| Exclusive to your business | Less likely to make a purchase |
| Qualified leads | Offers fewer or no insights  |
| It provides more insight into its nature | More competition |
How
Pay Per Sale Telemarketing
Works?
The basic pay for telemarketing agents ranges from $25-$30/hour. Factors such as skills and experience also contribute to the salary grade. Some may argue that telemarketing is expensive and would try to save up using pay-per-sale telemarketing.
While paying for performance appointment-setting services, businesses only pay for the appointment set. To illustrate, appointment-setting services range from $0.82 to $1.13 per minute. The total bill also depends on the industry where the work is made, which could range from $9-$25. 
Pay-per-call marketing has the same payment principle. The business' affiliated company publishes industry marketing materials and gets paid when a customer calls using their channel. 
You may think that pay-for-performance sales outsourcing will only drive your market visibility at its peak with little to no risks. If you feel so, let us tell you; it could harm your business. 
Dangers of
Pay Per-Sale Telemarketing
You may think you are saving up on your telemarketing efforts but are putting your business at irreversible risk. What is it? Your business reputation and brand image. 
When you choose pay-per-sale telemarketing to ramp up your leads and quantity in your metrics, expect aggressive telemarketing calling to target prospects. 
You should ask yourself these questions if you considering going down this route.
Do you mind aggressive and crass behavior when calling your target prospects to earn leads?

Is it okay with you to receive complaints due to poor call interaction?

Is it feasible for you to be one pushy vendor customers never want to talk to?

Do you have qualifiers to determine if a lead is unique to you?

Do you mind having tons of competitors for one lead?

Is it okay to sacrifice quality and let your salespeople waste business resources to close a low-range lead?

Is it okay for you if you receive leads that offer no marketing insight?
If you don't mind these scenarios happening to your business, pay-for-performance sales outsourcing is indeed for you. But for serious business owners, brand damage is something irreversible. Prevention is better than cure, so they say.
Business strategies should help your business and not ruin it in the long run. Telemarketing plays in the principle you get what you pay for. This does not mean pay-for-performance sales outsourcing is the only choice for small business owners. 
What Are The Alternatives for
Pay For Performance Sales Outsourcing
?
On an excellent telemarketing outsourcing provider, pay-per-sale telemarketing is not a good business sense. From their perspective, telemarketing is not simply reaching potential customers. It is the art of enticing and persuasive conversation to encourage a customer to purchase.
To be an effective telemarketing agent, one must have the skills and experience. As well as the emotional quotient to handle tons of rejections. Their skills did not come from the heavens; they studied and trained for it. Plus, experience in the industry is a factor in their efficiency.
Which telemarketing outsourcing provider reserves their resources and assets for. Skills training is an investment for these vendors to deliver the best results. Understandably, the best telemarketing companies do not offer pay-per-sale telemarketing.  
A good alternative that suits startups and SMEs is the pay-by-the-project scheme. Also known as fixed-rate, daily-based, or monthly rate. This is a good alternative as long as you have a clear goal agreed on in the beginning. 
Your outsourced telemarketing company then aligns its infrastructure and workforce to achieve your goal of quality leads. Also, this enables them to approach your project from a long-term perspective.  
Keys to Successful Telemarketing
1. Data Quality
On a project-based telemarketing, your outsourced telemarketing provider zooms in on qualifying your customer lists. This process includes pre-qualifying them through market segmentation. This defines the market segment with the highest probability of purchasing or availing of your service. 
They can also eliminate deficient and obsolete information while doing so. This way, you get a clearer insight into which market you should be targeting. Even to realign your marketing and business messaging to attract them. 
2. Proposition Strength
There are many telemarketing outsourcing providers; you can set them apart through their proposition strength. Regarding telemarketing, the basics are industry experience, telemarketers' skills and abilities, and their clients across industries, to name a few. 
3. Level of Market Competition
A bad habit of startups and SMEs is setting up goals incompatible with their market landscape. This means that if you offer generic products and services in a market with dense competitors, there is little probability that you can get tons of leads. 
In project-based telemarketing, they take the time to understand your business and your market. They do so to be effective telemarketers once they start representing your brand. Also, they can set up reasonable and achievable goals. 
Every call they do with your customers lets them write reports offering valuable information—something you can use to recalibrate and improve your product or services to earn more significant market share.
4. Timing
Your outsourced telemarketing provider with years in the industry has in-depth knowledge of customers' behavior. They have better timing insights to call your prospects to earn positive regard for your business and brand. 
5. Prospect Budget Availability
This is in connection with market segmentation. As your outsourced telemarketing agents target the proper customers, they are already calling prospects with the budget necessary to make a purchase. 
Telemarketing is effective because of these things that contribute to its success. As the old saying goes, success does not happen overnight. It is best to take telemarketing as a long-term investment, not a one-off strategy. 
A good thing to remember is the risk shared between you and your outsourced telemarketing vendor to make your telemarketing successful.
Magellan Solutions Offers Flexible Telemarketing Pricing Options For SMEs
Our 17+ years in the business prove our efficiency when it comes to our telemarketing services. We take our sweet time to gain in-depth knowledge of your business, products, and services. We do this to extend an accurate representation of your brand to your customers. 
Magellan Solutions telemarketing staff are knowledgeable and have enough EQ to bounce back from rejections. Our quality assurance teams ensure our KPIs and SLA are closely followed, and qualities are met. 
We are ISO-27001 certified and HIPAA-compliant, as we understand the importance of information and data security. Also, we don't share your leads with other companies. Integrity is one of our core values. 
Are you thinking of outsourcing your telemarketing efforts? We are your partner to increase your business visibility! Contact us today and get your free 60-minute business consultation. Fill out the form below!
TALK TO US!
Contact us today for more information.