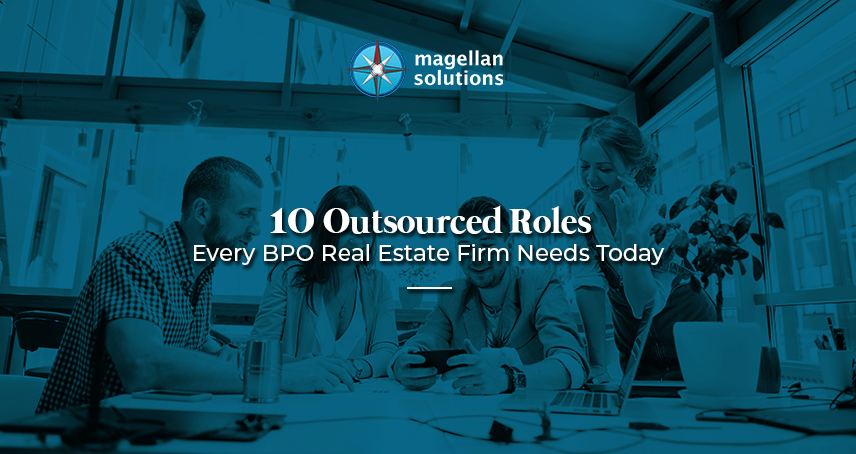 10 Outsourced Roles Every BPO Real Estate Firm Needs Today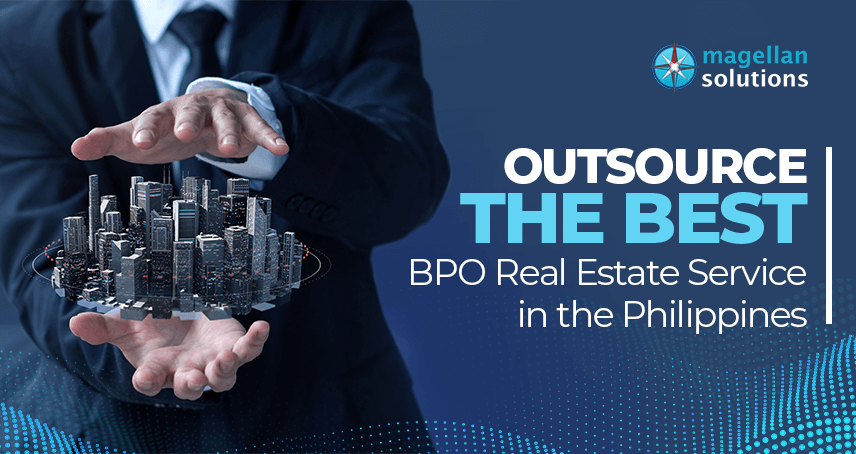 Outsource the Best BPO Real Estate Service in the Philippines
In the real estate industry, cold calling is a marketing strategy to help identify prospective leads. Technically, agents will call a stranger and ask if they want to buy or sell a property. It may seem easy, but the process involves developing effective real estate cold-calling scripts that may generate sales.
As a real estate agent, no matter how much you're prepared with product knowledge, it may affect your confidence if you don't know how to deliver. Some businesses even use real estate outsourcing services to ensure smooth customer communication. The cold-calling scripts for real estate are usually done in a friendly and informative way. To help you close that deal and be the best salesperson, here are some cold call scripts real estate agents need to master.
Real Estate Cold Calling Scripts
Here are some real estate calling scripts that might are tried and tested and highly effective:
1. Your Self Introduction as a Realtor
Before getting into the business, you must first introduce yourself. Your goal is to sound like you're the expert in this field and the best person to help them. Bad intros may discredit your reputation and credibility. Your introduction is your elevator pitch, so make it appealing, interesting, persuasive, and at the same time, informative.
"Good wishes on your home search. When you find the perfect home, we'll assist with a cost-efficient and hassle-free transaction. Our goal is to make your home-buying process smooth.
Feel free to reach us at [Phone Number]. Talk to you soon!"
2. Pitching Your Services as a Realtor
You must know even the slightest details about the property to promote what you're selling to the prospect. Present to them and be transparent about the advantages and disadvantages of investing in it. You're building a connection with them by showing the positives and the negatives, making them feel you're not just after the commission.
The same is true if they are the ones selling, be truthful and realistic in guiding them on how much they can sell their property. Help your prospective client make a justified final decision.
"I'm tasked to help 20 people to find the perfect home for their family by the end of the year. I'd like you to be one of those who can find your dream home. Would you be open to discussing this with me at your most convenient time?"
3. Script for Expired Listings
When there's an expired listing, there's probably an issue along the sales process. Know what went wrong, but finding faults is no longer your task. Many sales agents are likely already talking to them, so don't go around the bush. Get more information by asking them relevant questions, so you would know if they plan to sell their property again or if they have plans to acquire one.
"I'm calling regarding [Property Address], which came up as an expired listing. Would you still be interested in listing it again, as I have an idea of how we can put it up again in the market for sale at a great price?"
4. The Circle Prospecting Call Script
The idea of circle prospecting is increasing your exposure to the neighborhood you had a sale in by reaching out to prospects within the area. Since you already have a successful sale, you now have location-specific information that you can use to attract buyers or encourage clients to sell their property. You first need to establish if they want to sell or buy.
"A few properties were listed and sold in your area with prices above the market rates in just two weeks. If you're interested, I can show you around, and let's come up with a reasonable price within your budget. Also, we still have buyers who are on the lookout for a new property within the area. Do you know someone who would be interested in selling?"
5. Leverage the Recent Sale You Made
This script lets homeowners know there is a trend in real estate in their area. If you've made a recent sale, this is now the opportunity to reach the neighborhood and encourage them to sell. You may give them an idea about the up-to-date price range of how much their property would sell. If there's a hint that they are considering selling their home, grab the chance to help them realize their home's potential, increasing their possibility of selling.
"Did you know that I assisted your neighbor, two blocks from your house, sold their home for [price]? That is 30% more than the average of their property's current market selling price. This area has a lot of interest because of the increasing property price. Do you have plans of moving out?"
6. Using FOMO Technique
Fear of missing out is a compelling script that may drive a sense of urgency. It's a mind-tricking marketing strategy that lets you instill in the client that they need to grab the opportunity now so they don't miss out on the good offer.
However, if poorly executed, this script may lead to guilt manipulation, empty promises, and other sales malpractices.
"Don't miss the chance to avail of this property at a discounted price of [amount] until the end of the month. Out of 10 properties that have been up for listing, only four are left. Hurry now, as this may be the last deal we will have this year."
7. Becoming A Community Champion
If you've been a real estate agent in that area for a long time, you can take that as an advantage to position yourself as an expert to get the trust of the locals and convert it to sales. State the years you've stayed in that area and how many homeowners have availed of your services. In this cold-calling script, you're letting homeowners know you're the right agent they can go to if they need real estate services because of your expertise.
"I've assisted some of your neighbors in selling their properties in less than a month. Many prospective buyers wish to invest in your area because it's a perfect place for both commercial and residential places. No wonder sellers can list their properties at above-market-rate prices. Are you looking to sell your place as well?"
8. Script for Engaging Internet Leads
If you have listings on the internet, you can use the Real Estate CRM Software to measure how long a customer spends checking it to help you build your leads based on customer engagement. As soon as you converse with the client, it will be easier to communicate with them as your questioning is directed if they are considering buying your listing.
On the other hand, if you saw the homeowner listing and your client is interested in getting it, it will now be easier to negotiate as you're on the same page.
"I've noticed that you're viewing the available listings on our website. If one of those interests, you. I'd be more than willing to share more details and discuss how we can get that for you at your desired price."
9. To-The-Point Cold Calling Script
Cold calling may be time-consuming as it involves a lot of questioning while building rapport with the client. There are other ways by which you can let your prospect know about your intention—through email or Google form. In this real estate cold calling script, you'll have to state who you are, what agency you're working for, why you're reaching out, and if they're interested in your offer.
If Google Forms is used, they'll only be given a yes, no, or not interesting option. In this way, you can easily segregate leads; only those who answered yes will be contacted again to not waste the time of those not interested.
"Our agency is on the lookout for properties within your area. Do you plan to move out soon and find a new place to live in? Or do you know of someone selling a home now or shortly?"
10. The Out-Of-The-Blue Cold-Calling Script
This is one of the initial cold-calling scripts for real estate agents where you will only introduce yourself as a real estate agent and if it's a good time to talk.
What's good about this script is that even though it's an out-of-the-blue call, the client will have an idea of who you are and what's the reason for the call even without giving out additional details. If they aren't interested, you can end the call immediately, but if they're interested, they'll be the ones to ask for more details or reschedule the call at their convenient time.
"Hi, this is [Name] from [Company]. The reason for this call is that we have had buyers interested in buying properties in your area. Three of your neighbors are already in the negotiation process. I wonder if you also have plans to sell your home?"
11. For Sale by Owner Script
Communicating with sellers who have not tried availing of real estate services is quite challenging for agents. Some sellers think their services are not worth it as they can offer their properties to prospective clients independently. The seller may doubt your intention and abilities so that you may present your successful sale and how you can help. This type of script works best for clients with an unsuccessful listing.
Also, you may research the sale value of similar properties in their area. If their pricing is higher than other properties, you can present it as a possible reason why their property hasn't been sold until now. In your cold calling script, please acknowledge that you've seen their posting listed for how many weeks or months and the possible reason why it hasn't been sold.
"I've noticed it has been a month since you listed your property, and it still has the For Sale by Owner tag. Maybe it's time to hire an agent to help you reach out to prospective buyers. When is the convenient time I can take a look at your property before bringing in possible buyers?"
12. Dangling the Carrot Script
This script may generate leads when you have a prospective buyer but no homeowners in the preferred area are willing to sell their property. In this script, you may present yourself to the property owner as the right agent that can assist them in selling their home. Make it enticing by letting them know your buyer is willing to pay a reasonable amount. You can also offer your service to them to find a new property.
"We have a buyer interested in buying property within your area. I want to gauge your interest if you have plans to sell your home soon. If you wonder why our buyers are willing to buy properties at above-market rates, let's schedule a call at your most convenient time."
13. Script to Score Leads from Open Houses
There's a lot of preparation needed in hosting an open house. You need to advertise to reach out to possible buyers. However, getting a lead on the open house on the same day seems impossible as buyers also need time to decide. To convert leads from open houses, do a follow-up at least two days after the open house.
"Just wanted to drop by to say thank you for attending the open house. If I could take a few minutes, I'd like your honest review of the property.  Is this something you consider buying? Your feedback is highly appreciated."
14. Voice Mail Script for Property Sales
Agents who reach the voicemail when cold calling have the dilemma if it will be worth it to leave a voice message. In this modern age, people only leave voicemails if important, so there's a higher chance that your message will reach your prospect.
Treat your voice message as a teaser, so it must only include important and enticing details like your name, company, the reason for the call, and a specific call to action. Your call to action is essential as it reminds your prospect to get back to you.
"Hi, this is [Name] from [Company]. You've listed your property on sale for [Price]. I have an idea of how we can close a deal at a higher rate if you want to get more information on how we can get it done. 
Call me back at [Phone Number]. I'll also send you an email a couple of days after to check in."
15. Referral Sales Script
A realistic way to promote a product or a service is through referrals from previous clients. When a client is satisfied with the transaction, they're happy to share their experience with others and would likely refer you to people who also want to buy or sell their houses through your help as a real estate agent. Communicate with your previous clients and request feedback about their experience when you've handled their listing.
"We value our previous clients and believe they are our greatest ambassadors. For us to further expand to reach out to more households, would you be willing to write an honest review for us to spread our business clientele?"
16. Script for Someone You Already Know
Knowing your prospective buyer or seller personally may be your edge over other agents. However, even though they already know you, it doesn't mean they'll be open to availing your services as a real estate agent. Since you've already met, your conversation may be more relaxed than transactional. You may not necessarily tell them you're an agent, but you need to be honest about your intention to get in touch.
"We met at the [Party]. I can't remember if I've told you that I'm contacting some of my family and friends if they wish to sell and upgrade or downsize their current properties. If this isn't an option for you right now, do you know of someone who might be interested in some real estate services?"
17. Real Estate Follow-Up Script
In doing a follow-up, ensure that your client will distinguish that this is already a follow-up and that you already had a previous conversation. If you got a little information about the client, you might include them in your initial email for them to have an idea that they don't have to repeat their selves.
"It was great chatting with you last [Date] about your property [Address]. You've mentioned that you're willing to sell it at [Price]. I was wondering if you've decided to move forward with selling your property. Please let me know as your property has a good market value now."
18. To Probate Leads
This is one of the cold calling scripts for real estate applicable to leads with houses they inherited. There's a notion that homes from inheritance are for keeps since it holds sentimental value. However, not all people keep them, especially if it's old, so they resort to selling them. As an agent, present yourself as someone who can sell it regardless of its face value.
"I found out that you inherited this house from your parents. I wanted to know if you're thinking of selling it and finding a new property because I have a buyer interested in properties like yours, and I also know of properties that will match your preference and within your budget."
19. When You Don't Know If the Prospect is a Buyer or Seller
If you have a list of prospective clients, you may not distinguish between the buyer or the seller unless you interact with them. Asking them directly if they would like to sell or buy a property may be awkward, especially since you're unsure if they're into real estate. In your script, instead of directly asking them if they're the seller or the buyer, present them with what you can do. Here's one sample of Real Estate Cold Calling Scripts you can use.
"I assisted one of your neighbors to sell their property a few months ago at above the market price. They recently purchased the property I've listed on behalf of my seller. Would you consider buying or selling your property in the future? I can assist you with both."
20. Gatekeeper Sales Script
Gatekeepers are a representative of your prospective lead. Usually, they are secretaries, executive assistants, receptionists, or office managers.  Even though they represent your lead, they are not the decision-makers and don't have buying powers. You need to give the impression that your call is important as gatekeepers tend to filter calls and will only entertain calls that may add value to their company.
"I was hoping to speak with [Prospective Lead] regarding the recent sale we had for this property in [Adresss] that she's eyeing. Is it the right time to be connected to her?"
Outsource Your Real Estate Services Through Magellan Solutions!
Are you in the real estate industry but having difficulty reaching out to prospective leads for fear of rejection?
Magellan Solutions can handle it for you! We specialize in assisting real estate SMEs in achieving their sales quota with effective Real Estate Cold Calling Scripts. We utilize cloud-based computer software to generate positive results. Call us today, and let's talk about how we can help.
TALK TO US!
Contact us today for more information.