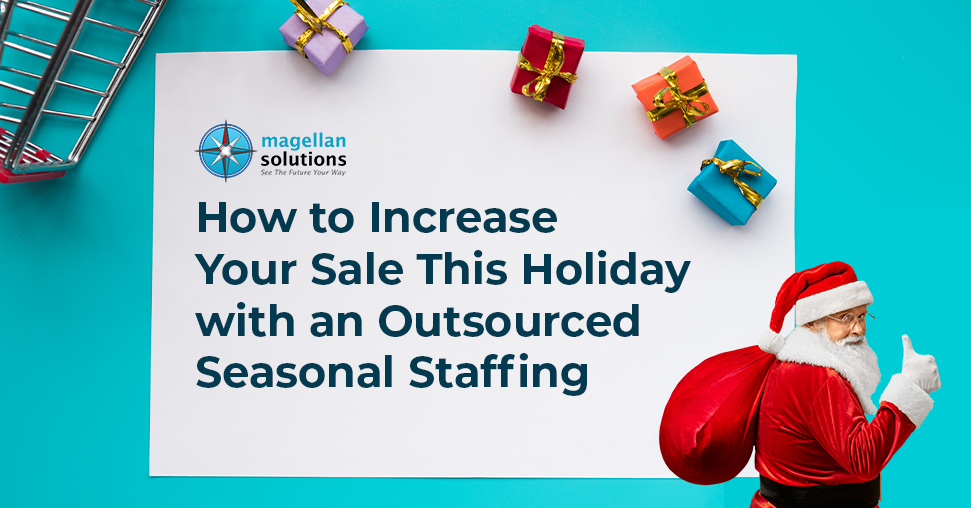 How to Increase Your Sales This Holiday with an Outsourced Seasonal Staffing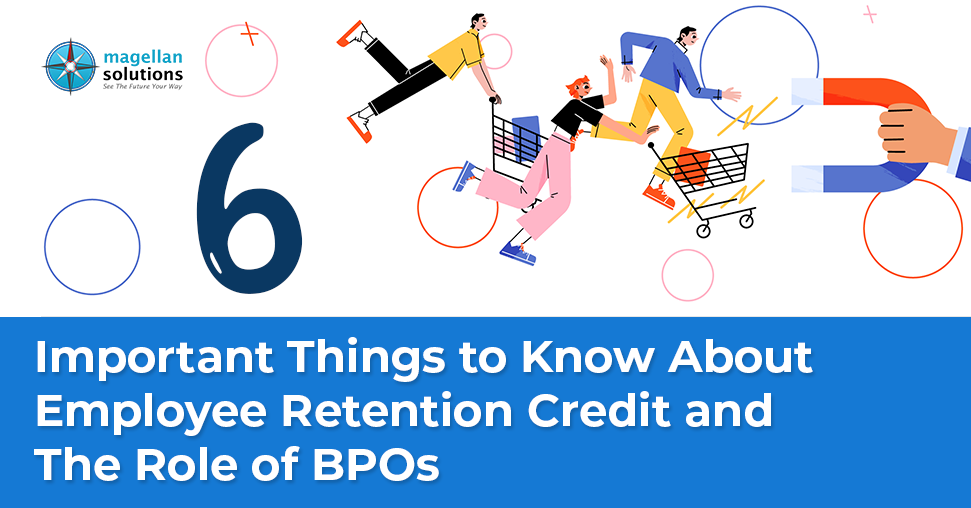 Employee Retention Credit: 6 Important Things You Need to Know
What is Social Media Outsourcing? How Can it Help You This Holiday?
It goes without saying that one of the most significant marketing platforms for companies nowadays is social media. Companies now have an easy way to connect with millions of potential clients via social media platforms. Did you know that social media outsourcing is prevalent nowadays? It steps up your marketing game and many businesses are doing it right now. 
Whether a business is big or small, social media is a useful tool. That's why it's important to make content, keep a presence online, and post often. When you can't meet your company's goals in the time you have, social media outsourcing is the way to go.
Social media outsourcing can be a great way to grow your business. But it's important to know what your business needs in order to make sure you choose the right kind of outsourcing.
Reading well-written holiday posts can make people feel like they are part of something bigger. During the holidays, there will be a big jump in online sales. During the holidays, people tend to connect with brands more. It's important for your sales and audience size that your holiday content is interesting and engaging since that's what drives people to buy things. 
Now that the holidays are fast approaching, it is important for you to level up your social media game. 
WHAT IS SOCIAL MEDIA OUTSOURCING?
Social media outsourcing is when you entrust your social platform management to a third party. They will execute the goals and plans handed down by you and the experts. The outsourcing company will monitor the social network's activity. You would not worry about your branding, postings, and outreach. 
By doing this, you may concentrate on developing other areas of your company, such as growing your market. You may have your staff concentrate on its strengths.
BENEFITS OF SOCIAL MEDIA OUTSOURCING
It might be the right time to outsource social media management if you are having trouble keeping up. There are lots of benefits outsourcing social media has to offer your business. We have listed the advantages of outsourcing social media below. These can help you enhance contents for the upcoming Black Friday Sale, Thanksgiving, and Christmas. 
CONSTANT MONITORING
To avoid having your brand getting outshone by other posts on social media and to remain relevant, you need to be active on these platforms regularly and at the right times. A social media marketer may also assist you in managing your social media account, and they are knowledgeable about the ideal posting times.
INCREASED ENGAGEMENT & REACH 
You are entrusting the task of reaching your target audience to professionals who have experience with social media. They will be able to produce content that engages readers and advances your company's objectives because they will have the experience and expertise needed.
IMPROVE YOUR UNDERSTANDING OF YOUR SOCIAL INVESTMENT
Social media investment is more important than ever. You can have a user-friendly environment for real-time analysis of your social performance by social media outsourcing.
The social media marketer you hire can turn complex data and insights into short conclusions that can show you how well your investment is doing. These insights can help your agency partner make better social media strategies for your business, which will lead to a higher return on investment (ROI) for you.
SAVE MONEY & TIME
By hiring someone else to handle your social media, you can get things done faster because you don't have to hire and train new people. One of the main benefits of outsourcing is that it saves time and money.
ACCESS TO THE BEST SOFTWARES & MARKETING TOOLS
For social media marketing to work, you need to know more than just how to use one social media site. To improve search rankings, SEO optimization is also a must. Social media experts can often use tools for social marketing and track how engaged their audience is. They make sure that prospects around the world see your content at the right time for them to respond.
IMPROVED BRANDING
With social media outsourcing, your business can build its brand and reputation. Experts can help you build a strong social media presence that boosts your brand because they know how to make people feel good about a business. By outsourcing your social media marketing, you can get direct access to the technology you need to improve your campaigns.
INCREASED SOCIAL MEDIA RESPONSE TIME
If you don't have the resources to respond to client questions and complaints, outsourcing your social media marketing might help you keep these relationships going.
You need to improve how fast you respond on social media if you want to keep customers and stand out from your competitors. Agencies can take care of immediate problems and set up automation to follow up with clients, so you don't miss your most important meetings.
IMPROVED PRODUCTIVITY
Social media outsourcing enables workers to concentrate on their strengths and core tasks. They find more purpose in these activities. Long-term outsourcing also improves productivity and job satisfaction for workers.
KNOWLEDGE & EXPERTISE
Entrusting your social media to the experts will provide you with high quality contents, strategies, and insights. They have more experience in public relations and on how to utilize social media for boosting business reach. 
SOCIAL MEDIA TIPS FOR THE HOLIDAY RUSH
Here are some social media tips for the upcoming holidays:
INTRODUCE ENTICING OFFERS & SALES
Get your audience pumped up about significant events or upcoming promotions. Launch your sales, provide packages and bundles, or even give free shipping. More research is being done by customers now than ever before, especially the holiday season. 
ORGANIZE A SOCIAL MEDIA CALENDAR
Make a thorough social media marketing calendar. To get the most traction and avoid having to manually do it, you should plan every single post to go live at the busiest periods for publishing. Make sure to maintain a strong presence across all the social media channels that are pertinent to your company.
POST SINCERE HOLIDAY MESSAGES
It's just not about the sales, show gratitude to your customers as well. Post genuine and sincere holiday messages. Aside from thanking them, you could wish them a great time during the holiday season. This can leave a great impression on the new buyers as well. 
CONCLUSION
The best option for your business to grow quickly is outsourcing social media marketing. You can be sure your investment in social media will yield the best benefits if you entrust experts with managing your online presence.
You may save time and effort while expanding your visibility to potential clients by working with a qualified social media management company.
OUTSOURCE YOUR SOCIAL MEDIA TO US AND TAKE IT TO THE HIGHEST LIMIT  
Still wondering if you should start outsourcing social media to us? It is now time to step up your marketing game!
Outsourcing social media marketing to us is a great move for your business's growth. Magellan Solutions will work with you to meet your business needs and objectives at a fair price. 
We take great pride in providing quality call center services throughout our 18 years of experience in the industry. On top of that, we are an ISO-certified and HIPAA-compliant outsourcing firm.
Give us a call and let us help with your business needs.
TALK TO US!
Contact us today for more information.