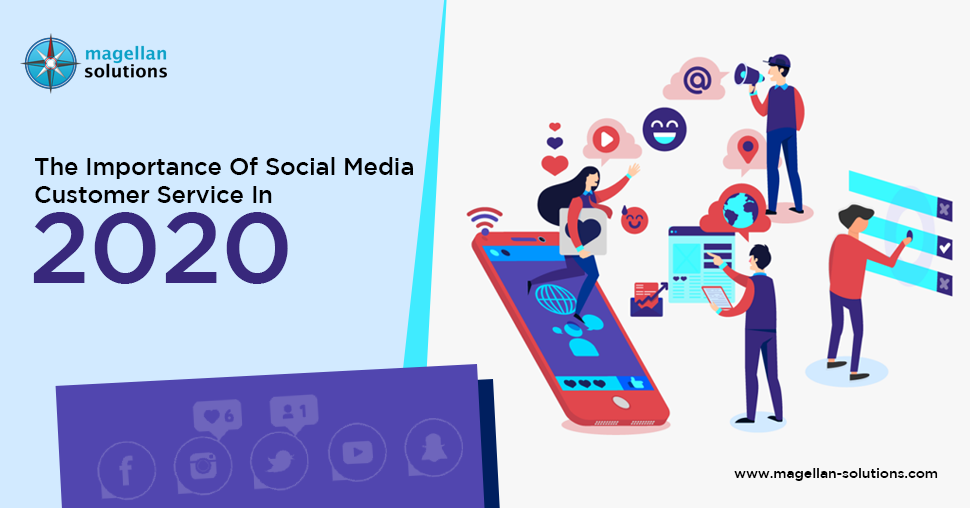 For modern consumers, social media customer service is the best option. Waiting to talk to a customer service representative over the phone can actually take a long time, and going to the company's office can be too much of a hassle. However, knowing that they can get help through social media is what most customers choose to do.
The importance of social media customer service is even more amplified in 2020. Quarantine protocols all over the world have limited physical interactions, and encouraged online businesses and transactions. Now, more customers are relying on your social media presence as a customer service channel.
What is social media customer service?
Social media customer service is when customer service issues are raised and dealt with over social media channels. Here, customers or potential customers bring up their questions or issues by contacting the social media accounts of your business. The interaction can happen through social media posts, customer comments (such as tags and replies by Twitter accounts), and private messages (i.e. Facebook Messenger, Instagram direct message, etc.).
How does social media customer service help your business?
Social media customer service is essential nowadays. It gives your brand a new platform and opportunity to gain an edge over competitors. Here are only some of the benefits of social media customer service:
Instant service
When a customer reaches out to your email address, they do not expect a response immediately. However, this is not the case with social media. In this social channel, your response time is expected to be short.
Promote your customer service quality
With this channel, you would not only be able to help out your customers, you would also be telling everyone just how good your products or services are. It will show everyone that you care deeply for your customers, as well. When you promptly resolve inquiries and complaints, you are advertising your brand, and promoting the kind of service that you provide. 
Handle your brand reputation
Social media customer service helps in improving and upholding your brand reputation. Customers follow you on social media to learn more, and monitor your brand. In turn, you get to monitor how they see your brand, as well. This will then allow you to shape how customers see you through each post or each update that you publish, and address any untoward comment made at your brand.
Enhance customer experience
Social media is an excellent platform to give a highly personalized customer experience. By connecting with them on a personal level, your customers would form a strong bond with your brand. Keep in mind that your product or service may be really good, but if customers have a bad experience with customer service, they would most likely shift to your competitors.
Become an authority in the industry
Industry-specific communities also exist on social media. By joining and actively participating in these communities, you can build up your brand as an authority in your industry. You would also be able to connect with experts and professionals in your field, who can give credence to your brand. LinkedIn is one of the best social media platforms for this purpose.
Track and collect valuable data
Social media customer support platforms offer a lot of relevant insight about your brand and customers. There are a lot of ways to track how your company's social media sites engage with customers. Analyzing the patterns from the data you collected can greatly help with marketing, sales, customer acquisition, and customer retention strategies and decisions.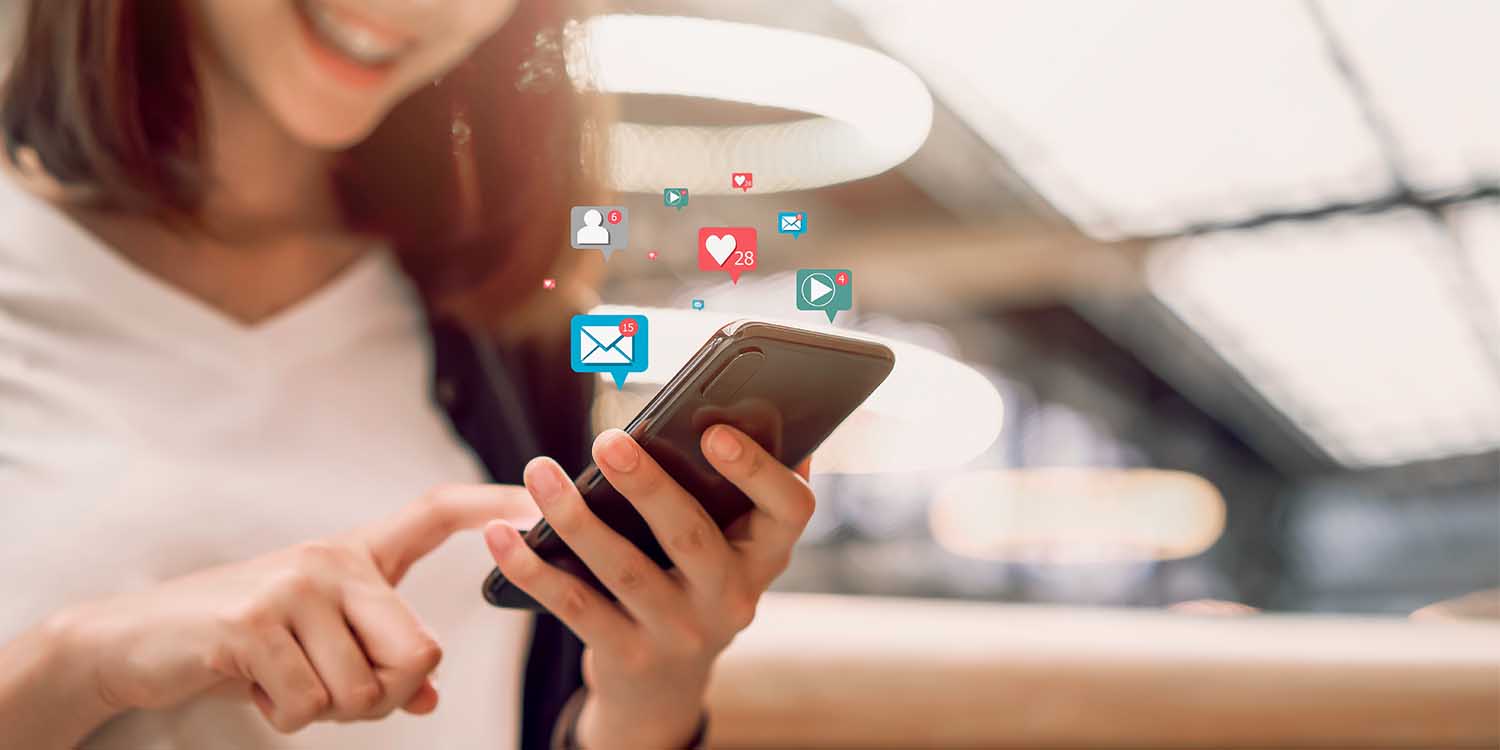 How can you improve your customer service on social media?
Having a strong social media presence does not end with simply creating a social media account. Maximize your social media customer service by doing the following:
Optimize your profile:
Include complete but concise information about your business. Use high-quality images, relevant tags, and industry-related keywords to make your brand easier to find. You can also customize your public profile's URL to distinguish yourself from other users.
Share relevant content and update regularly:
This gives you the opportunity to demonstrate your expertise, and offer industry insight to your audience. It is also a chance to provide social customer care through your profile, if anyone makes inquiries or voices concerns about your brand.
Avoid hard-selling or spamming:
Spamming your page with product promotions and hard-selling your brand can turn off your followers and discourage them from engaging with you. Keep posts and conversations on relevant topics. Likewise, avoid flooding other users' groups and profiles with posts about your goods and services.
Join active communities:
There can be numerous groups or communities about your industry. Join the active ones to make sure that your posts do not go unnoticed, and to ensure a high level of engagement. These groups can also introduce you to valuable connections, and help expand your network. Do not forget to participate in group conversations, as well.
Monitor and examine analytics:
Tracking the analytics of your strategies on social media is the only way to know if your tactics are working. This helps determine which methods are working and not working for you, so that you can change course if necessary.
Try outsourcing:
Outsourcing your social media needs is always a cost-effective solution. You get to lessen your in-house workload, while also hiring an expert customer service team. This way, you can expand your workforce to include experts, without spending a lot on onboarding, employee premiums, new equipment, and additional workspace.
What are the social media services that you can outsource?
There are multiple social media services that you can outsource to a third-party service provider. Each of these services has its own benefits, especially if you are exploring an omnichannel business approach. Some social media outsourcing services include:
B2B lead generation services

B2C lead generation services
How much does it cost to outsource social media services?
There are no fixed industry standards for the rates of social media outsourcing services. Most of the time, service providers calculate the cost according to the needs and preferences of your business. There are also several factors that can affect the pricing, such as:
Types of service(s)

Number of personnel

Staff expertise level

Length of contract
Offshore outsourcing is an ideal option for competitive prices. Countries with bustling BPO industries, like China, India, and the Philippines, are the go-to areas if you are looking for cost-effective deals.
Magellan Solutions is a BPO company that offers social media call center services to businesses around the world. We have been in the call center industry for over 15 years, with hundreds of satisfied clients. Our company is ISO and HIPAA certified, so we can guarantee that your data is safe in our hands.
TALK TO US!
Contact us today for more information.