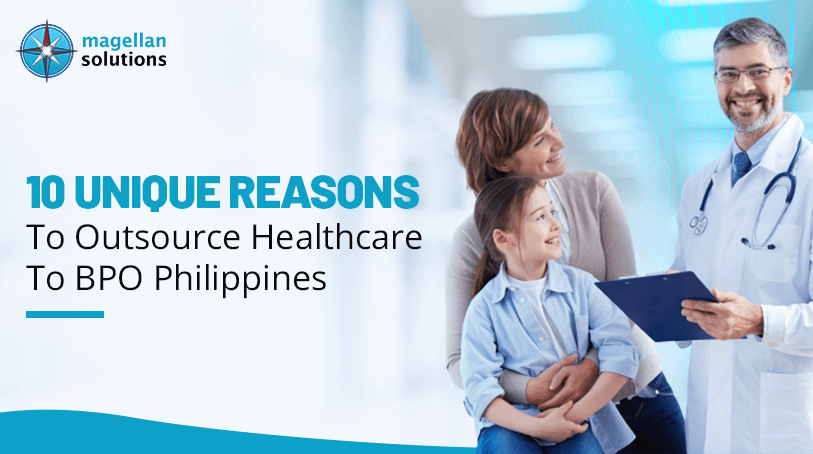 Why Opt For Healthcare Outsourcing?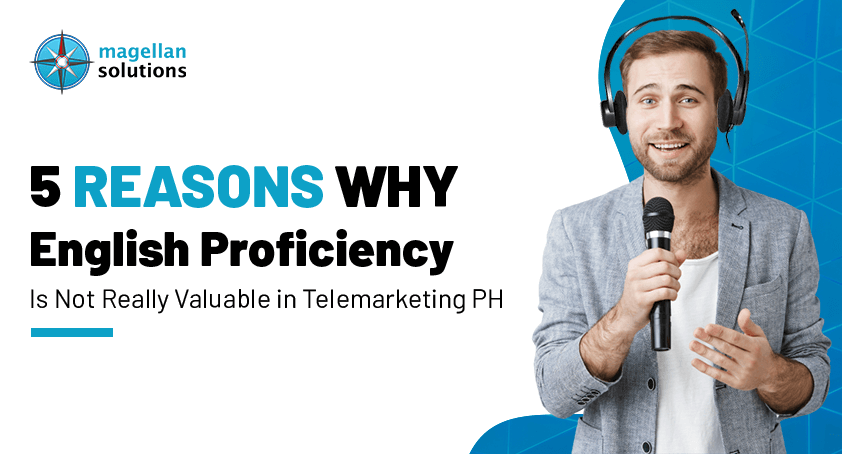 Talking Telemarketing: Why English Proficiency is Appreciated, But Not Required
Telemarketing Philippines is obviously making a conscious effort to eradicate common misconceptions when outsourcing to a BPO company.
Around 68% of businesses in the US outsourced their functions to an offshore company like Telemarketing Philippines.
However, most of these companies still have hesitation when it comes to outsourcing due to several misunderstandings about the service.
In this article, we will check some false impressions about the Philippines' outbound call center. We will also discuss how BPO companies work out these misconceptions.
Misconception # 1: Telemarketing Call Center Philippines Likes To Spam Your Potential Customers
Many company owners think that performing several cold calls to potential customers is the most effective way of marketing their product.
It is one of the reasons why various industries think all offshoring companies use the same tactics in their telemarketing campaign. This includes BPO companies in the Philippines.
Unfortunately, 58% of prospects say they currently find cold calls useless. 
For starters, 8 out of 10 calls from your telemarketers go to voicemail. Sometimes, your agents tend to leave multiple messages on their machine making them more annoyed.
Moreover, you need to make multiple cold calls before landing a B2B prospect. That's how gruesome and tiring a telemarketing campaign is done through cold calling only.
So instead of leaving multiple voicemails, telemarketing Philippines can create a script for your voicemail message. It may contain the reason for the call and also the schedule for when you will call again.
This way, the customer can either return your call notifying you that they're not interested or wait for your call again at the scheduled time. 
It reduces the multiple spam voicemail you're leaving on the client's machine.
Another solution is that call center outsourcing Philippines revolutionized their telemarketing campaign through the usage of omnichannel service. It is one of the most effective ways of reaching prospective customers on any platform they're into. 
According to a study, 80% of buyers prefer contact via email since they can check the message anytime at their convenience. 
However, you still need to personalize your emails since a B2B prospect receives an average of 115 emails daily. 
There's a higher chance that they will not open the email if it contains a generic message.
77% of your buyers will positively respond to your email if you have an excellent write-up on your emails.
Another effective platform where telemarketing Philippines reaches your potential clients is social media. 
This is because 82% of buyers trust a business that's more active on social media. Hence, many Filipino telemarketers thrive to get as many leads as possible on social media sites.
Misconception # 2: Outsourcing to Contact Center Services Philippines Lose Your Control Over Sales Cycle
At least 30% of business owners think that outsourcing removes their control over their telemarketing campaign. 
So, management tends to forward this responsibility to their internal sales team. This way, they can easily manage the process of the cold calling service since there's no third party involved.
However, this method is not as effective when you outsource telemarketing service to telemarketing Philippines outbound.
For starters, 63% of sales representatives stated that cold calls are the worst part of their job. 
As a result, they're not enthusiastic about what they're doing. Hence, 84% of buyers complain that sales reps are annoying in their efforts to convince them to buy.
So, it'll be easier if you have another team that can really work full-time in telemarketing campaigns.
Another issue internally is that your outsource telemarketing team has the potential to replace your entire sales team. It could cause a performance issue with your in-house sales team.
On top of that, you may lose a lot of flexibility in terms of working according to your initial plan. 
Despite this misconception, telemarketing Philippines actually gives their business partners the freedom to choose the best path for their outbound call center.
Filipino business developers serve as a guide on what kind of metrics owners want to measure in their operations. 
Besides that, the Philippines call center is now flexible when it comes to providing the right business model for their clients.
Misconception # 3: BPO Companies in Lead Generation Philippines Offer Expensive But Not Updated Customers' List
This misconception came from the fact that 41% of salespeople claim they get leads that are too difficult to reach. Wasting their efforts in calling these potential clients.
Additionally, 37% of salespersons stated that the marketing team also gives them poor-quality of leads. 
Only 28% of customers will answer a cold call. Among those who answer, there's only a 2% chance that your agent can convert them into a solid lead.
That's why it is important that you have a list of "warm leads" and "hard to reach" clients so you can have a different approach to these leads.
Contrary to popular belief, telemarketing Philippines actually use advanced database software in order to qualify all the leads coming from the client.
They can study the demographics of your audience and create a persona that will provide a profile of your potential clients. 
On top of that, they can make certain qualifications to determine which customer your agent can consider as a solid lead.
Another false issue about call center outsourcing in the Philippines is the lack of credible contact information about the customers.
At least 20% of contact information in every lead is either a bad number or owned by a different person. 
However, there are a lot of factors to consider why there is some dirty data or inaccurate customers information such as:
60% of the time, people change their title or job position

43% of these leads change their work phone number

30% change their career entirely
All these changes can happen in just a year. That's why it is important that your telemarketing service will frequently update the list.
There's actually no shortcut on these matters rather than religiously correcting all the information since these data changes over time.
Misconception # 4: Call Centre Services Philippines Can't Guarantee a Positive Result Due to Unpredictable Audience Response
Many SMEs executives feel that the uncertainty of customers' behavior affects the result of their telemarketing campaign. 
Their agents also think that their potential clients don't have the ability to change their minds once they said no. 
In fact, 44% of sales reps stop following up with clients after getting a negative response.
So, they feel that Telemarketing Philippines also has the same process as what they have with their internal sales team.
But as stated, third-party service providers in the Philippines study their clients first before doing an actual live call. 
Actually, 74% of Filipino telemarketers say they research prospects first before making cold calls. This goes to show the preparedness of agents before talking to their clients.
It is one of the best reasons why telemarketing services in the Philippines could offer you a guaranteed positive result. 
Their tenacity towards pursuing your prospects is obviously superior compared to its competitors.
To top it all off, agents of outbound Philippines call centers can direct the conversation toward the customer's interest. 
They can relate the benefits of the product to the customer's interest. 
It is important since 75% of customers consider interest in the product as the main reason for purchasing the service. 
Misconception # 5: Call Center Outsourcing Philippines Have a Horrible Data Security 
Business owners think that telemarketing Philippines and Indian BPO companies' methods of privacy protection are just the same. 
Ergo, they're afraid that they might experience the same issue they have in an Indian outsourcing firm if they transfer to a telesales company Philippines.
But, what's happening with the Indian outsourcing industry and why are many SME owners terrified about it?
There's a lot of news about BPO companies in India experiencing data breaches.
One of the most recent is when two companies lost more than 1,000 sensitive records. It contains sensitive information for their customers and business files.
Data breaches led to interference with the business process outsourcing industry. According to IBM Security, 46% of Indian firms are victims of cyber crimes. 
Fortunately, telemarketing companies Philippines have different features to protect your sensitive information.
Most Filipino BPO companies use cloud-based services when transferring data from and to their clients. It is actually safer since they can put different encryption on the data.
Furthermore, they also prioritize getting certification from different standardization bodies like ISO and GDPR. 
Some BPO companies that offer telemarketing for healthcare companies also have HIPAA-compliant.
These certifications are proof of how strict they are when it comes to data privacy.
Conclusion About Common Misconceptions When Outsourcing Telemarketing Services in the Philippines
To sum it up, here's the summary of the most common misconception in telemarketing Philippines and how BPO companies addressed it:
| | |
| --- | --- |
| Misconceptions About Telesales Company Philippines | How Filipino Telemarketers Solve It?  |
| Annoying Frequent Telemarketing Calls | Omnichannel Service for Convenient Conversation. |
| Losing Control Over the Sales Cycle | Personalized Business Model Based on the Target Audience. |
| Inaccurate List of Customers to Call | Use of Software and CRM to Verify Customers' Information. |
| Unpredictable Audience Response | Research and Mock Calls Before Going Live. |
| Data Security | Using Cloud-service and Getting Certification from Standardization Bodies. |
If you examine all these misconceptions about telemarketing Philippines, most of them are just based on SME owners' experience with outsourcing from other countries.
Hence, the majority of these issues actually do not exist in the telemarketing industry in the Philippines. 
After all, they will consider the country as the "call center capital of the world" if they have these outsourcing challenges.
Partner Now with One of the Best B2B Lead Generation Companies in the Philippines
If you are an SME looking to outsource your telemarketing service then go to Magellan Solutions. We have 18+ years of BPO experience with more than 100 clients all over the world. 
Here are some outbound telemarketing services that we have:
Our Business Developers can help you in setting up your key performance indicators (KPI). KPIs will guide you and monitor the progress of your business with us.
We also offer guaranteed flexible pricing options based. Magellan Solutions understands that start-up business needs have limited funds in outsourcing services.
Our security is also world-class because of different standard certifications. Magellan Solutions has an ISO/IEC 27001:2013 Certification. 
It ensures your company's sensitive data is safe in our system. Our expert team provides security measures against phishing and data breaches.
Contact us today and hire telemarketer Philippines. You will also get a free 60-minute business consultation. Please fill out the contact form below.
TALK TO US!
Contact us today for more information.