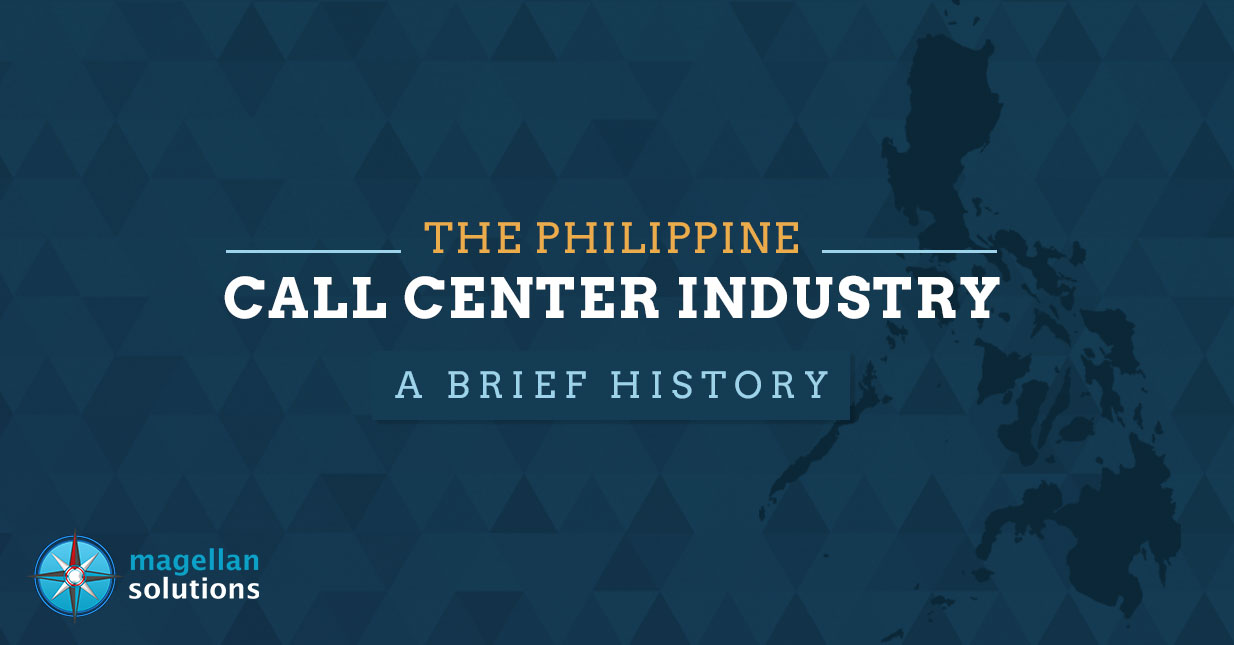 As a sub-sector of the business process outsourcing (BPO) industry, Philippine call centers remain a major contributor to the country's economy. This is despite the looming challenges of integrating artificial intelligence to basic voice and non-voice processes.
Additionally, it remains a strong, dependable pillar for many Filipinos as it continues to open thousands of job opportunities each year —generally alleviating the country's unemployment problems.
The Philippine government has also once tagged the call center industry as the "Sunshine Industry" because of its massive expansion over the past years. It is considered as one of the fastest-growing sectors within the economy. Call center companies require candidates who are extremely fluent in English, and (for technical accounts) possess excellent IT skills — which are quite abundant in the country.
But like any success stories, call centers in the Philippines began in the humble form before it reached its glorious status today.
See the infographic below to see how the Philippines' call center and BPO industry evolved to what it is today.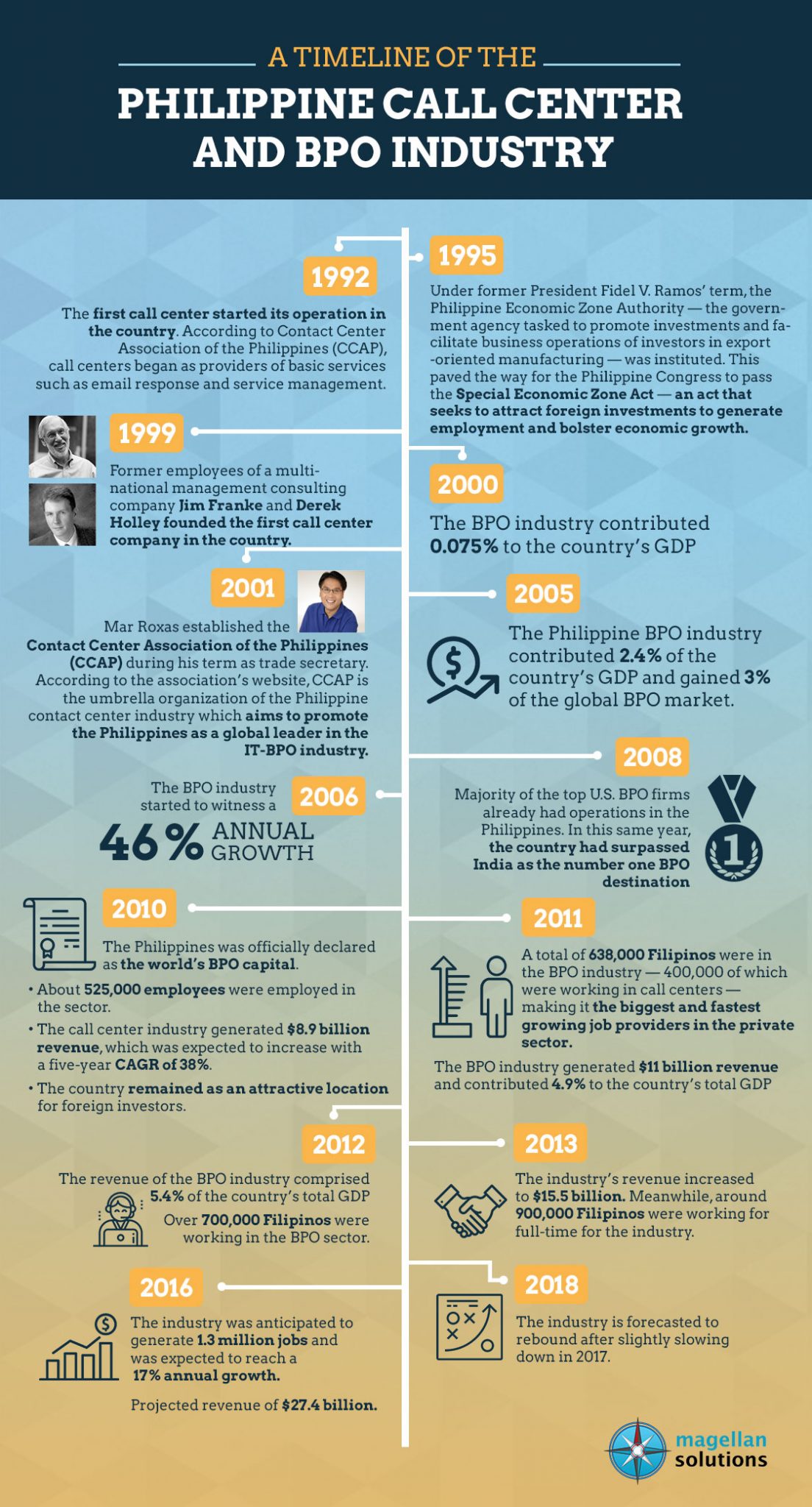 What makes call centers in the Philippines a top choice
More than the cheaper labor and operational costs, the growth of call centers and BPO companies in the Philippines can be attributed to a number of factors.
Filipinos are well-versed of spoken American-style English and idioms, given the fact that the country was a former US colony. Additionally, they have the ability to adopt different accents or maintain a neutral one, whichever is needed. There is also a constant stream of highly-skilled, college-educated applicants. This guarantees that the workforce in the Philippines are of top-caliber, producing only the best results that their clients want to see.
Top Philippine BPO destinations
Although call centers in the Philippines started in Metro Manila, it is not the only place today that is capable of catering to the demanding, increasing needs of the BPO industry. Aside from Manila, other established BPO hubs include Metro Cebu, Metro Clark (Pampanga), and Bacolod City.
Last April 2016, Department of Science and Technology – Information and Communications Technology Office (DOST-ICTO) and the Information Technology and Business Process Association of the Philippines (IBPAP) named the following as Next Wave Cities:
Baguio City
Cagayan de Oro City
Dagupan City
Dasmariñas City
Dumaguete City
Lipa City
Malolos City
Naga City
Sta. Rosa City
Taytay City
These cities have shown high potentials in terms of talent, infrastructure, cost, and business environment. The following places, on the other hand, were named as New Emerging Cities — or places that are likely to become Next Wave Cities.
Balanga City
Batangas City
Iriga City
Laoag City
Legazpi City
Puerto Princesa City
Roxas City
Tarlac City
Tuguegarao City
Zamboanga City
TALK TO US!
Contact us today for more information.