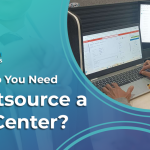 When Do You Need to Outsource a Call Center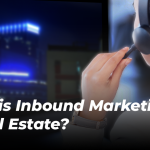 What is Inbound Marketing in Real Estate
Get this: Companies prioritizing improving the customer experience see an 80% rise in revenue. Fantastic, right?
Imagine your business running smoothly, offering top-notch customer support 24/7, expanding your operations, and cutting expenses. The Philippines can turn this vision into reality. The Philippines is now a prime choice for businesses seeking efficient call center services due to its skilled workforce and excellent reputation.
Choosing the right call center can make a big difference for your business. It's not just about outsourcing; it's about finding a partner who gets your goals, shares your values, and represents your brand well.
Are you looking to enhance your customer support operations? Look no further! The following information and call center rankings will be insightful to you. So, let's dive in and discover the best call center companies in Philippines.
Top 5 Best Call Center Companies in Philippines
The Philippines is recognized as a global hub for call center companies, making it a deserving choice. These top call center companies offer a unique combination of expertise and excellence. It makes them ideal partners for both emerging startups and established enterprises. Finding the right partner is crucial for any business.
1. Magellan Solutions
Magellan Solutions has a strong reputation as an industry leader. The company is known for its superior call center services. 
The company can cater to small businesses and big clients. Having this edge puts Magellan Solutions on the frontline. Moreover, Magellan Solutions offers services at a fraction of the price. Truly a bang for the buck!
What sets them apart is their ability to provide a comprehensive range of services. This versatility makes them the top choice for businesses seeking all-encompassing customer support solutions.
Why is Magellan the best call center in the Philippines?
Key Differentiators:
Highly Skilled Team

: Magellan Solutions prides itself on having a dedicated and highly skilled staff who are experts in their respective fields.

Cutting-Edge Technology

: They invest in state-of-the-art technologies to optimize operations and provide excellent service.

Client-Centric Approach

: Magellan takes a client-centric approach, always putting your brand's best interests first.
2. Teleperformance Philippines
Teleperformance Philippines is a byword for dependability and innovation in the Philippines call center industry. They are famous for their multilingual service and have a well-established reputation as a global leader. Businesses with various clients can enjoy it.
Strengths:
Multilingual Support

: Teleperformance has a diversified, multilingual team ready to serve clients worldwide.

Technological Prowess: They take a tech-savvy approach, using the latest tools and solutions for optimized customer service.
3. Sitel Philippines
Sitel Philippines has established its position in the Philippines call center industry. They stand out for significantly emphasizing customer experience management. It makes them a popular option for companies trying to raise customer happiness.
Specialization:
Customer Experience Focus

: Sitel's dedication to providing outstanding client experiences makes every connection with your brand memorable.

Adaptability

: They have a reputation for providing solutions that suit the needs of each client.
4. Convergys Philippines
Convergys Philippines has significantly influenced the Philippines' call center industry. They have a rightful place on this list because of their enduring influence and top-notch services.
Key Services:
Comprehensive Suite

: Convergys provides a full range of services, from customer service to technical support. It guarantees a one-stop shop for various client needs.

Industry Expertise

: They excel at offering solutions tailored to particular needs. They become a valuable partner for companies in various industries.
5. Accenture
Global powerhouse Accenture adds its outstanding reputation and knowledge to its operations in the Philippines. They are the go-to choice for companies looking for innovation and cutting-edge technology.
Commitment to Innovation:
Cutting-Edge Technology

: Accenture's commitment to staying at the forefront of innovation and technology means they offer innovative solutions.

Global Network

: Their global network offers top-notch knowledge to your door. You will have access to top talent and technologies thanks to it.
Factors to Consider When Choosing a Call Center
It's necessary to know what to prioritize when making this critical choice. These factors will guide you in finding a partner that aligns with your business goals.
1. Cost-Effectiveness
When outsourcing, cost often becomes the primary consideration. You want a business partner who can provide cost-effective services without sacrificing quality. A reputable call center must offer a long-term, cost-saving solution.
2. Expertise
Experience counts. Look for a call center that has experience in your sector or offers a wide range of services. An experienced partner will likely understand your needs and provide outstanding customer service.
3. Cultural Compatibility
Cultural alignment is often underestimated but is essential for providing exceptional customer service. Ensure your call center can adapt to reflect the culture, values, and customer expectations.
4. Flexibility
You need a partner who can adjust as your business changes. A flexible call center will provide scalability and tailored solutions as market behavior shifts. You would want to be ready in times of seasonal fluctuations.
Magellan Solutions will Help Your Business Achieve Excellence 
Choosing a call center partner is crucial for your business's success. Make an informed decision by considering important factors like cost-effectiveness, expertise, cultural compatibility, and flexibility. These factors will affect the quality of service you offer customers and can increase your profits.
Magellan Solutions stands out among the excellent companies highlighted in this article. They are leaders in the field because of their unwavering dedication to excellence, adaptability of services, and client-focused approach. Magellan Solutions embodies the qualities that can elevate your customer support.
Are you ready to elevate your customer support to the next level? Our experienced team is ready to elevate your customer satisfaction and loyalty goals.
Our expertise and experience in outsourcing make us an ideal partner for your business. Work with Magellan Solutions to streamline your business and deliver excellent results.