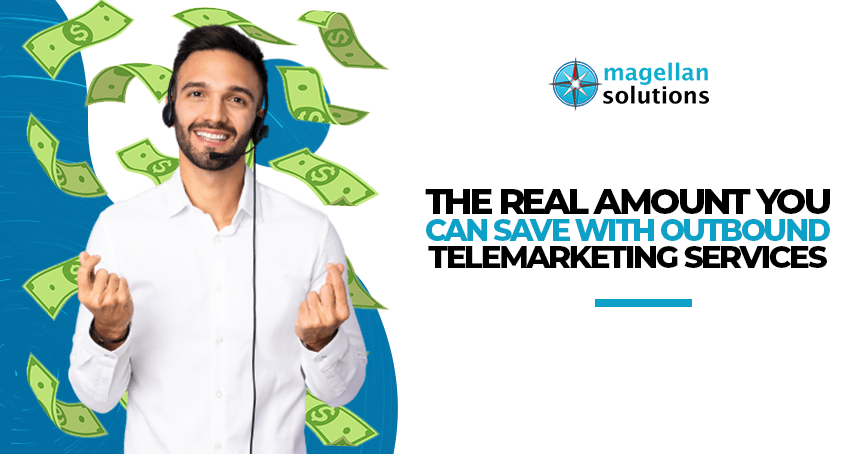 Do you really know how much you save with an
Outbound Telemarketing Services
?
We entrepreneurs talk about outbound telemarketing, the first thing that comes into their mind are extrinsic values. Tangible items, such as infrastructure and labor cost.
However, there are a lot of things you should know about savings before getting an outsourced telemarketing services provider.
In this article, we will discuss why telemarketing call center intrinsic value is as or more important as its extrinsic value.
Intrinsic Versus Extrinsic Value in BPOs
When we say intrinsic and extrinsic we are referring to tangible and intangible things that affect business decisions.
Extrinsic refers to all external factors such as money, equipment and infrastructure. In a nutshell these are tangible things.

Intrinsic value, on the other hand, refers to internal factors such as performance, behavior, and purpose.
In choosing a telemarketing outsourcing services provider it is important to get the best price out of the plethora of telemarketing firms. In order to do that, businesses takes into careful consideration and examination of these components:
Services Offered

Technology

Number of People

Location

Revenue

Infrastructure

Employees
Whichever company that can provide the best offer will, most likely, be the number one option for SMEs.
Though, if we look closely, not everything is all about tangible things. Intrinsic attributes of the company matter as well. These are:
Experience

Goal and Objective

Scalability

Adaptability

Flexibility

Fluency

Empathy

Customer Centrality
Intrinsic values come in the form of KPIs and performance benchmarks. Meaning, a telemarketing services provider that performs well can help you save more.
However, these are factors that businesses often disregard, but in hindsight, they are crucial to achieve success. 
Additionally, they dictate how much money you can actually save by getting a BPO partner. 
Want to know what I mean?
How Much Money are You Actually Saving?
It turns out, you are saving more money than you realized.
We have broken down below the internal factors that can help you save precious resources:
Factors (KPIs)

What

Amount You Saved/Lost

Average Handle Time (AHT)

This is the elapsed time between when an agent answers a call and when the agent disconnects with them. 

The

average cost per

outbound telemarketing

call in the Philippines is $6/hour, and the average call per agent is around 70.

Meaning, with a good AHT you can take in 10 or more calls. Giving you a savings of $13-14 per agent.

First Call Resolution (FCR)

FCR is the percentage of calls where the agent completely addresses the caller's needs without transferring, escalating, or returning the call.

From the word itself, it means resolving an issue on first contact.

A

telemarketing outsourcing

company with good FCR helps save time.

In the business world time means money.

If the average handle time for a customer is 15 minutes on the first call, and 10 on the second, a repeat call rate of 10% would mean over an hour and a half of extra time and labor used per 100 calls. 

This translates into 6 less customers being handled per 100 actual customer service calls.

Customer Satisfaction (CSat)

Customer satisfaction scores are typically calculated by conducting customer surveys and obtaining quality assurance measurements at call centers.

Basically, it describes how good a company is in serving their customers.

Did you know

, acquiring a new customer can cost five times more than retaining one.

If you are earning $2,000/annually per customer, if it costs $500 to get them, and if customers have a 10 years lifespan; a poor service can ultimately cost you $19,500 (2000*10-500).

Simply speaking, you can lose up to 95% of potential earnings per customer.

Agent Turnover Rate

Agent Turnover Rate refers to employees that resigned or those who opted to work for other businesses.

Unfortunately, it's very difficult to pinpoint a precise cost for hiring a new employee. 

However, in a study by the National Association of Colleges and Employers, hiring an employee in a company with 0-500 people costs an average of $7,645.

Society for Human Resource Management states that the average cost to hire an employee is $4,129, with around 42 days to fill a position.
Conclusion
By evaluating the numbers presented above, you can potentially save millions (if not hundred thousands) of dollars per year. This is only possible if you pay attention to the intrinsic value of your telemarketing service provider.
This is also on top of the usual savings you get from outsourcing.
In essence, measuring call center KPIs prior to partnering with them yields only positive results. 
Customer satisfaction, agent effectiveness, and call center efficiency should be the primary goal of any manager looking to improve the performance of their business and to save money. 
In this way, you will be able to assess how much is the real amount you can save with an outbound telemarketing service provider. 
Partner With the Best
Outbound Telemarketing Company
Magellan Solutions is the leading SME-focused organization among telemarketing companies in the Philippines.
With over 18 years of industry experience, we offer high-quality customer service support and call center services. On top of that, we are a certified ISO 27001:2013 and HIPAA-compliant company.
At Magellan Solutions, we combine technology such as ACD, CRM, and IVR with agent skills. We make sure that they have all the necessary tools, equipment, and knowledge to serve customers. 
We believe that progress shouldn't break your bank, so our services remain flexible and competitive.
Contact us now, and we will discuss with you how we can help your business succeed. Complete the contact form below and talk to us for free!
TALK TO US!
Contact us today for more information.