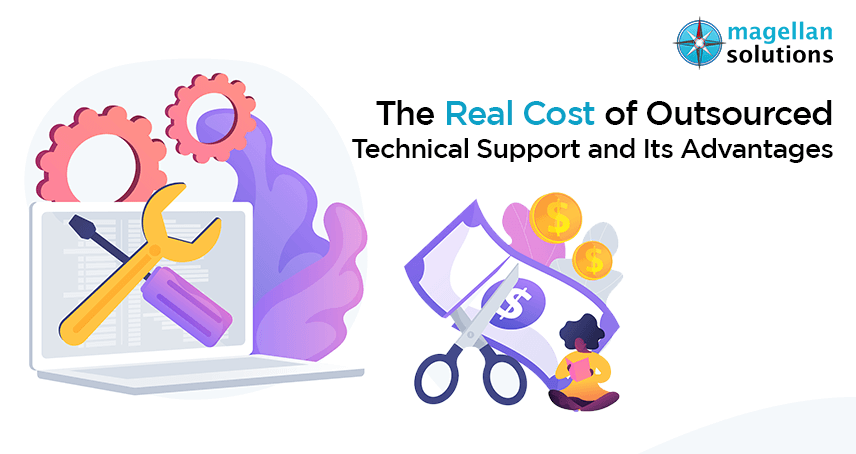 How do you even calculate the cost of
Outsourced Technical Support
?
It goes without saying that technology is critical to the success of any modern organization. And now that many firms' employees are working remotely from home as a result of the Covid-19 epidemic, there are numerous abrupt technical adjustments that enterprises must undertake in order to survive. 
Meeting these sudden problems, however, may be difficult for businesses that are already stretched thin owing to scaling down (or up) during the epidemic; instead, they may consider IT help desk outsourcing.
But many companies are hesitant. They say that it's expensive and has no advantages. Is that true? Let's find out.
The Cost of Outsourced Technical Support
Whether you hire in-house customer support for inbound or outbound contact center services or pay for outsourced IT call center services, you are paying each agent's hourly rate, salary, training, and perks. 
Outsourced support agents, on the other hand, may force you to pay significantly lower prices.
Outsourced call center services may be a fantastic addition to alternative customer service strategies. When it comes to technical support, customer service and sales generation, an in-house call center might be costly.
Let's look at the numbers of outsourced technical support in the Philippines.
Labor
According to Glassdoor, a typical Information Technology Manager residing in these countries can earn the corresponding salary per year.
| | |
| --- | --- |
| Countries | Salary per year ($) |
| USA | $115,361 |
| India | $21,662.86 |
| Philippines | $14,113.36 |
| China | $59,744.93 |
Obviously, the engine that pushes every developing country's outsourcing sector is its reduced cost of doing business. 
The Philippines excels in this area, particularly in terms of labor expenses. In the Philippines, the minimum daily pay is roughly $8 per day, while the beginning income for college graduates from excellent institutions is around $300 per month.
Salaries in the country's south are slightly lower than in Manila, although Manila has the greatest pool of qualified employees and the finest English speakers.
In the Philippines, other products and services that benefit from cheap labor costs, such as office leasing, professional services, office supplies, meals, and accommodation, are also relatively affordable. Taxes and health care are also significantly lower than in developed countries. 
Cost reductions are not as significant for items that must be acquired from outside the country, such as computers, or for telecommunications services such as Internet access. Plus workers here are adept on the types of Outsourced Technical Support.
However, by outsourcing to the Philippines, a firm may expect to save more than 50% on staffing expenditures.
Infrastructure
Prices for serviced office space in Metro Manila can range from Php 10,000 to 25,000 per workstation, depending on location and requirements.
Here is a rough estimate:
| | |
| --- | --- |
| Countries | Rentals per year ($) |
| USA | $48,000.00 |
| India | $24,237.54 |
| Philippines | $23,766.67 |
| China | $74,061.5 |
If you want to consider the Philippines as your Technical Support location, the Makati CBD region is the most costly office work space in Metro Manila, although firms willing to search in other districts can find more affordable choices.
However, while considering serviced offices, bear in mind that these prices typically cover a wide range of facilities, such as internet meeting rooms, reception services, and so on, and as such might be more cost-effective than standard leases.
Outsourced Call Center Pricing
The cost of outsourcing a call center is determined by a variety of factors, including:
Call Volume Expected

Calls' Duration

Support Level
Consider whether your services require 24-hour availability or simply during office hours. Is it necessary to have bilingual, multilingual, or simply English-speaking customer care representatives? 
Finally, would you require multichannel customer care links, such as email, chat, and social media? Managed service providers (MSPs) generally provide customized solutions to match your unique requirements.
A search on the internet will reveal that an outsourced call center charges between $25 and $65 per hour for each agent. For a team of four representatives, contact center operations at roughly $30 per hour from 9 a.m. to 5 p.m. every weekday may amount to around $1,680 per week. This works out to almost $349,500 each year.
Here is a breakdown of how much it costs to outsource per country:
| | |
| --- | --- |
| Countries | Average Price Per Hour |
| Philippines | $6 – $8 |
| India | $5 – $9 |
| Pakistan | $6 – $10 |
| Malaysia | $7 – $10 |
| South Africa | $15 – $20 |
Now we all know the real cost of technical support, but is it worth it?
Outsourced Technical Support and Its Advantages
Before you start your outsourcing journey you, of course, want to make sure that you are getting what you paid for. So without further ado, here are the top advantages you will get in outsourcing technical support work.
Quickly Implement New Technology
A good outsourced IT service provider will have the resources to begin new initiatives straight immediately. Handling the same project in-house might take weeks or months to employ the proper personnel, train them, and offer the necessary support. Quality IT businesses will bring years of experience to most initiatives from the start, saving time and money.
Reduce Risk
Every business venture entails some level of risk. Markets, competition, government laws, financial circumstances, and technology are all subject to rapid change. 
Outsourcing companies, who have unique sector experience, take and handle most of this risk for you, particularly security and compliance concerns. They are considerably better at determining how to avoid danger in their areas of expertise.
Flexibility In Scaling Up (Or Down)
The amount of client inquiries you receive is never constant.
There will be moments when you have more requests than you can manage, and periods when your agents are idle due to a lack of demands.
This is the point at which you must determine whether to extend or contract your staff in response to the scenario.
Naturally, this might be an issue if you were working with in-house staff. Hiring additional agents will be highly expensive and time-consuming if you need to scale up. Scaling down, on the other hand, might need dismissing your staff, which has its own set of difficulties.
However, if you outsource, the service provider is in charge of expanding or contracting, based on your company's demands.
You'll avoid the trouble of employing tech support staff when you're inundated with business and firing them when there aren't as many support requests coming in. This allows you to save a significant amount of time and money in the long term.
Focus On Your Core Business, Not Tech Support
When running a firm, you should constantly prioritize the development of your key business operations. So, ideally, everything you deem a secondary role should be outsourced.
Because most firms do not prioritize IT assistance and instead concentrate on other elements such as product creation, outsourcing technical help makes sense.
Outsourcing technical assistance allows you to concentrate on your main product and what you do best. Instead, let your outsourced workers handle day-to-day technical issues and client contacts.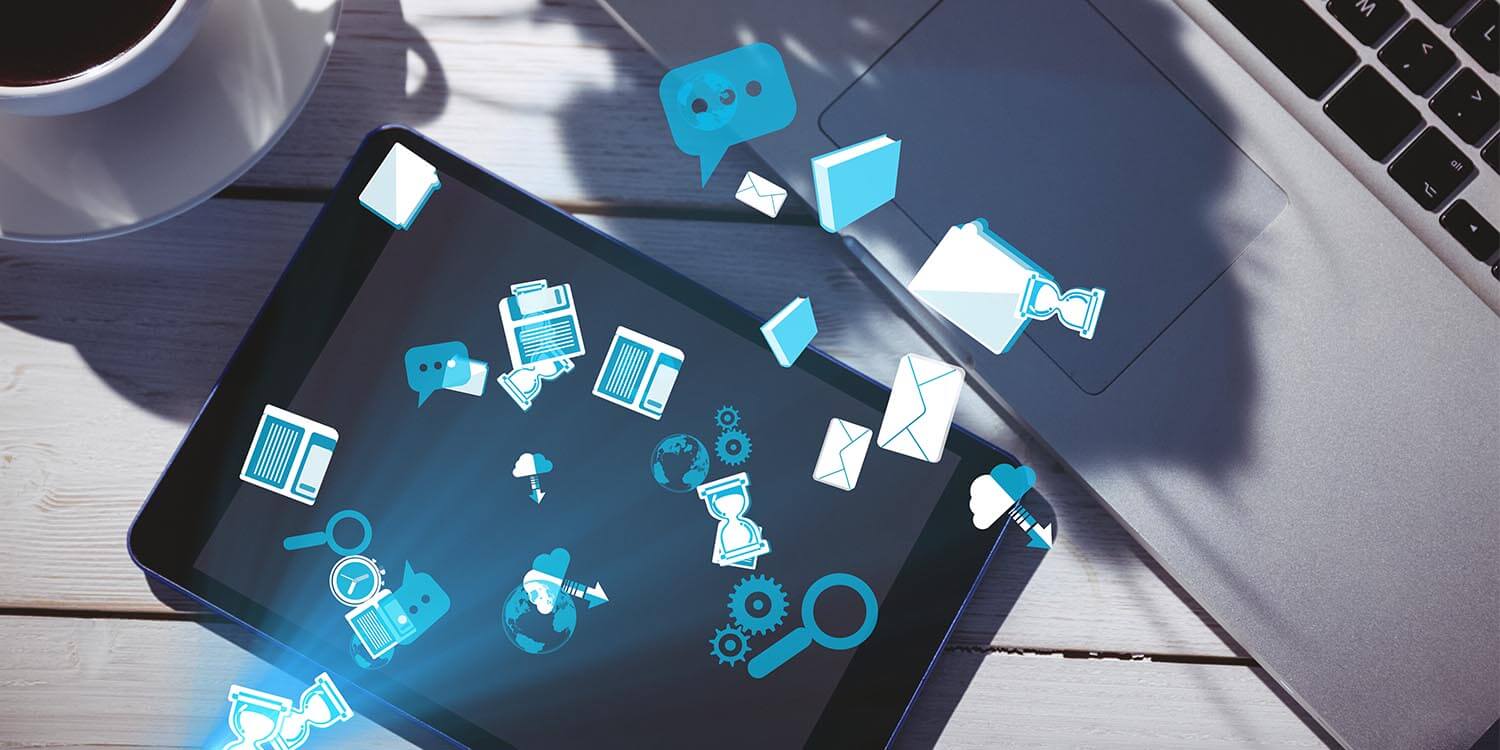 Improve Your
Tech Support Calls
!
Magellan Solutions is the leading SME-focused BPO in the industry.
With over 18 years of industry experience, we offer high-quality customer service support and call center services. On top of that, we are a certified ISO 27001:2013 and HIPAA-compliant company.
At Magellan Solutions, we combine technology such as ACD, CRM, and IVR with agent skills. We make sure that our agents have all the necessary tools, equipment, and knowledge to serve customers. 
We believe that progress shouldn't break your bank, so our services remain flexible and competitive.
Contact us now, and we will discuss with you how we can help your business succeed. Complete the contact form below and talk to us for free!
TALK TO US!
Contact us today for more information.