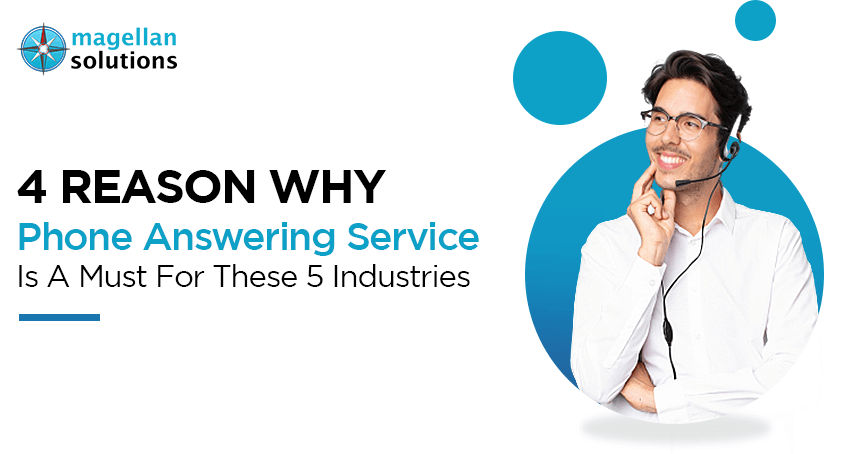 These five industries can leverage phone answering service to optimize their core operations
Phone answering service is often overlooked for some businesses. Some may assign an in-house staff to man the phone to answer any incoming calls from customers and stakeholders.
However, by doing so, it could be exhausting to the assigned staff. It also does not guarantee that each call is answered and professionally. 
Why You Need Phone Answering
Services
Missed calls may cost money and may affect the customer experience and satisfaction of your company. That is why it is best to get the services of a professional phone answering service. Here we list the reason why you need so.
1. Capture each opportunity
A dedicated phone answering service ensures every call to your business is handled well. It can lead to a successful deal or can make a customer even more loyal to your brand. A phone answering service acts as a biggest advocate of a great customer experience. 
These dedicated agents are also the first to provide a lasting impression to anyone who will reach you. Not to mention, assigned offshore staff to man your telephone are well-knowledgeable about the important information the callers may ask.
2. Increase productivity
Customers or stakeholders that reach your business are not just mere people reaching you. You must think of it as your chance to provide great customer service and increased ROI. in-house staff may not be the best option for you.
You should know that your in-house staff are there for the sole reason why you hired them in the first place. Thus giving them an extra job of manning the telephone may not be helpful at all. 
Furthermore, a dedicated agent that a phone answering service provides is the best way to filter and forward calls to the right staff or department. In doing so, your in-house team can concentrate on your tasks while at the same time meet the needs of the customers or stakeholders.
3. Round-the-clock client service
You cannot always expect your customers to reach your business during work hours. Unfortunately, customers and stakeholders expect to get instant access to your business whenever they deem necessary. 
Such expectations become more demanding as time goes by. That is why you need to ensure you are on top of your company, all the time. A dedicated phone answering service does not have to be physical.
That is why outsourcing phone answering service ensures you get that service, even without physical staff in your office. A provider can assign an agent to man your telephone based on your needs.
Depending on your requirements, you can get a phone answering service after hours or 24 hours and 7 days a week. This not only enhances your customer experience but at the same time will boost your competitive advantage.
4. Reduce business overheads
To get an in-house employee to act as a telephone receptionist requires an expensive and time consuming recruitment process. Not to mention the overhead costs for assets such as office equipment, salary and benefits for that said employee.
But when you outsource your phone answering service, you do not need to concern yourself with such worry. As your outsourcing provider will handle it for you. Depending on your needs, you can opt to increase or decrease the agents based on your changing business needs. 
5 Industries that can Benefit from
Phone Answering Service
There is a misconception that the only reason why you need phone answering services is based on your business size. That only large corporations need them. As they experience an unmanageable number of calls daily.
However, that is not always the case in the last decade. Every business, no matter what the size can benefit from using a phone answering service. Its benefit not only provides better customer experience, it also enables better allocation for staff to optimize their time and resources for tasks that matter. 
Here, we list the industries that can take advantage of this type of service.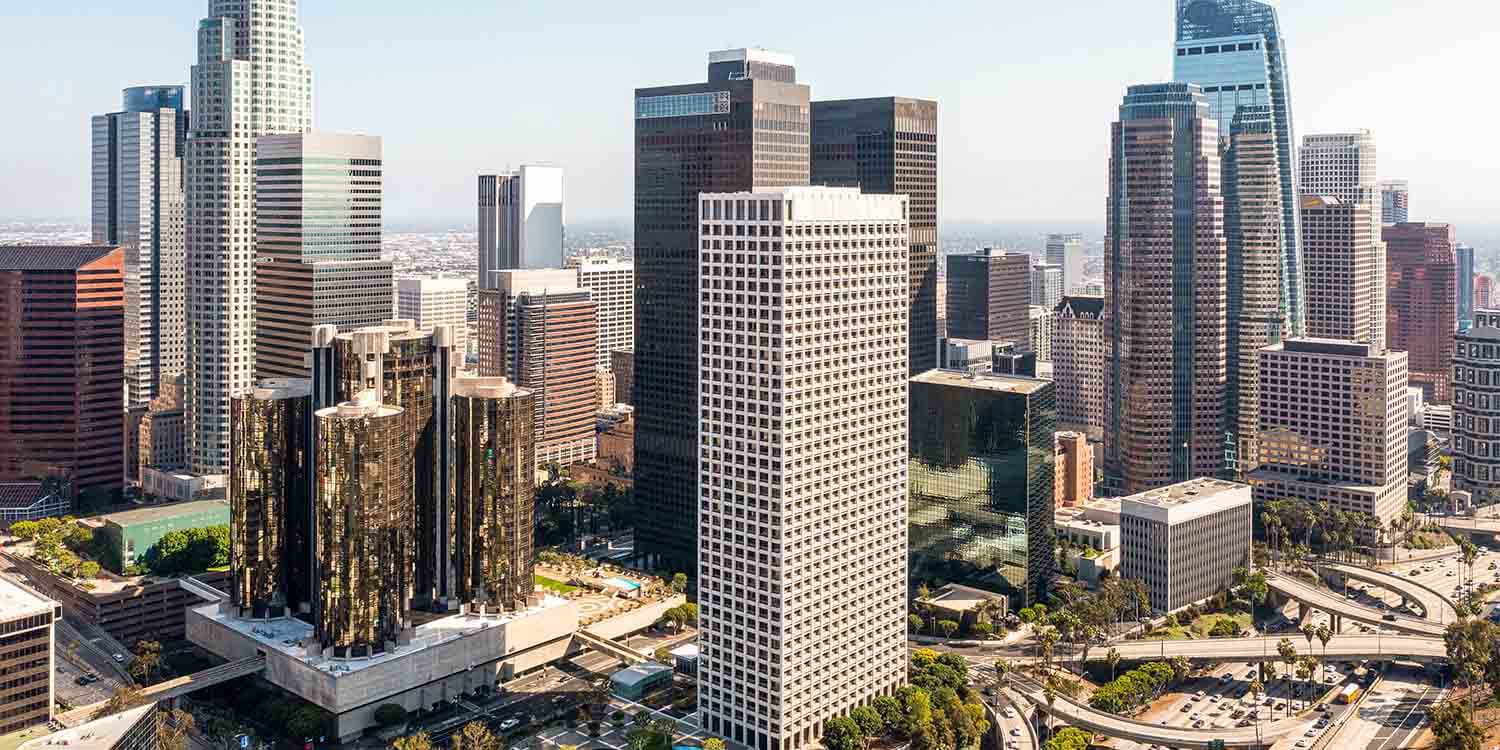 Industry
Why you need telephone answering service

Law Firms

This sector deals with a lot of clients all the time. A dedicated

legal

phone answering service

agent as a virtual receptionist can take messages and pass them to important people or departments.

The agent can act as a support that is well-versed in the sector to ensure proper relay of messages to clients. Also, the law firm can qualify new inquiries as early as possible. 

This provides a better client experience as they can get a quick response via phone and their concerns are attended to.

Accountancy Firms

Just like the legal sector, finance and accountancy sector requires a specialist to uphold client confidentiality and data protection all the time.

To ensure your clients are safe, you can partner with a phone answering service that bears PCI DSS and ISO certifications. This is to ensure they understand the protocols to follow when dealing with sensitive data like credit card information.

Call volume depends on seasonal requirements, such as the end of the tax year. You can choose a phone answering service that is scalable.

This way, you only get to pay for their services based on demands and only when you really need the support. 

Real Estate 

Property ownership and renting often requires repetitive calls between realtors and clients. This sector often starts their dealings via phone. That is the reason why it is only smart to ensure you get a dedicated

phone answering service

agent to ensure each call is answered.

When you know each call is answered, whether from a client or landlord, you can relax and focus on important tasks you should attend to.

The virtual receptionist can collect important messages and pass it to the right real estate agents. This way, you save time sifting through messages to identify which is a priority and whatnot.

e-Commerce 

While e-commerce flourish in the online world, phone calls are still the go-to for customers whenever they have issues. For example, anything related to delivery.

While online platforms provide direct consumption for customers, you cannot remove the phone answering service to the equation. That you have to ensure you got it covered. 

When you outsource that specific operation to a third-party provider, you can docs on your objective to deliver excellent customer satisfaction.

Medical Facilities

Medical practitioners, no matter how big or small, suffer from the similar problem: dealing with reception and call management.

A healthcare phone answering service can help minimize patient call overflow. This way, you can ensure your patient can reach a live agent to entertain their calls or even answer their queries.

For this sector, aside from ISO certifications, you need an HIPAA-compliant outsourcing partner to ensure that your patient's data and information are protected. 
Hire Magellan Solutions For Your
Phone Answering Service
We have been serving lots of business in various industry verticals during our 18 years in the business. Our core focus is to guarantee excellent service delivery, every time.
Our phone answering service agents are excellent to provide stellar customer performance and engagement for your business. Also our infrastructure is designed to ensure our system complements the ability of our agents.
Magellan Solutions is PCI DSS, ISO 27001-certified and HIPAA-compliant. This is our guarantee that our service packages follow only the best safety protocols when we deal with any data and information.
Contact us today and let us manage your phone answering service. Fill up the form below!
TALK TO US!
Contact us today for more information.