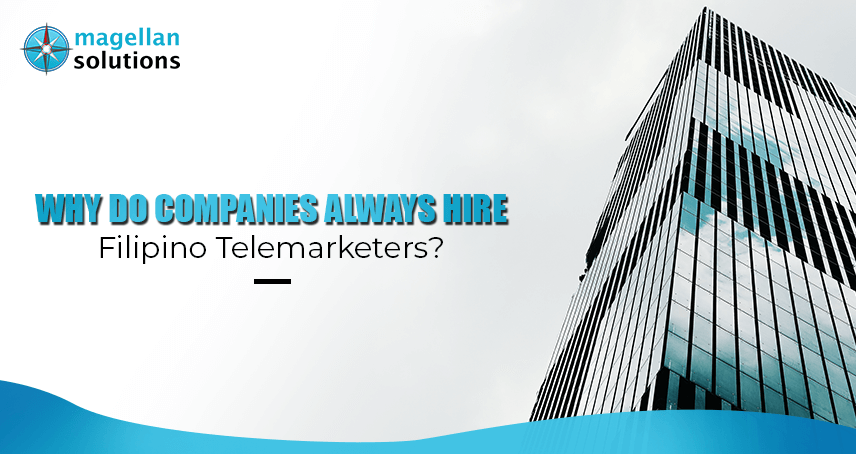 Why Do Companies Always Hire Filipino Telemarketers?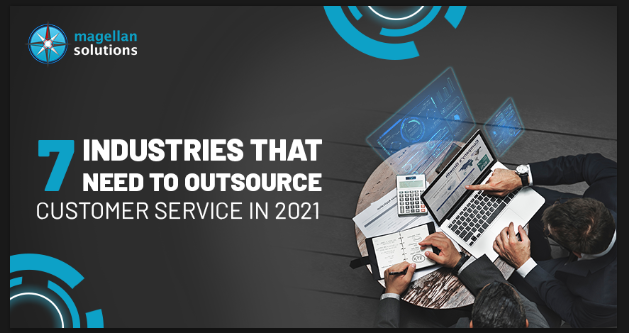 7 Industries That Need To Outsource Customer Services
Why is
Call Center Outsourcing Philippines
the top destination for offshore services?
When we talk about outsourcing, one of the top destinations that comes up is the Philippines.
It turns out, this is not just a trend or a coincidence. The Philippines is the top call center hub in the world. And there are a lot of factors that play into it such as the work environment.
In this article, we will discuss the work environment in the Philippines. And how it helps the country to become the best industry.
What is a Call Center?
A call center is the nerve center of many businesses' customer service, where customers call in for assistance and sales representatives call out to make sales. This type of facility is referred to as a "call center" because traditional customer service models rely on phone support as the primary means of communication between customers and businesses. The term "contact center" is frequently used to refer to a modern call center.
According to conventional definitions, a call center is an office where a large number of call center agents provide customer service over the phone. Inbound call centers receive calls for customer service that have been initiated by customers or prospects, and they frequently serve as a knowledge base for technical support, billing questions, and other customer service issues, among other things. These call centers place a strong emphasis on quick call resolution times as well as agent efficiency. The agents who work in outbound call centers make calls rather than receive them. Sales calls, marketing offers, surveys, fundraising requests, and debt collection are just a few examples of what you might receive.
Importance of Proper Call Center Work Environment
Do you agree that a social environment—including factors like incentives, competition, and surveillance—can make anyone more or less creative?
Well, Berkeley University seems to agree.
In their study, they found that the work environment of the most creative projects differed significantly from the least creative. Hence, implies that the space employees operate can greatly drive either positive or negative results.
They wrote that "Creativity-promoting environments also included supportive work groups, trusting, and receptive to new ideas, but also willing to constructively challenge each other's ideas. Support from supervisors also appeared to be crucial."
Not only is employees' creativity affected. Workplace environments have a direct impact on the employees' productivity, performance, health and safety, comfort, concentration, job satisfaction, and morale.
A proper, helpful, and conducive workplace environment brings improvements to the employees' physical and mental capabilities in performing their daily routines. While an improper and unfavorable workplace environment leads to work stress. It also causes errors to be committed by the employees.
Contact Center Services Philippines
Work Environment
Call center services Philippines firms frequently go to considerable efforts to guarantee that they can wow their clients with their outcomes. 
Customers are properly taken care of, and they are satisfied with the service they receive. But have you figured out why customers prefer Filipino call center agents rather than other countries? Simple, all call center PH makes their people happy.
Improve the appearance of the operations floor.
Positive and inspiring images can significantly help staff have a good mood throughout the day. 
Colors and objects associated with pleasure and happiness can be used to brighten up the workplace. The color scheme of the walls, rugs, and cubicle dividers are all important factors to consider because they can influence moods.
Some companies even allow decorations around the office.
Rewards Program
Gamification is a term that refers to the addition of major gaming features to regular activities. 
This entails establishing a scoring system for fulfilling activities or goals. With, of course, associated rewards after completion. 
When properly implemented, it has the potential to greatly engage employees in a spirit of rivalry with their coworkers, resulting in higher performance quality and more efficient task completion.
Fun activities in and outside the office
Call centers in the Philippines commonly find other fun activities for their employees to take part in, aside from your usual annual holiday events, summer trips, and team-building trips.
Training
Some contact center solutions Philippines firms conduct monthly training for their employees.
Training allows employees to fully apply and hone their hard-earned skills. It does not only help improve each employee's knowledge, but it also helps in increasing productivity and efficiency.
Promote an inclusive culture
A healthy culture boosts morale. 
Healthy interpersonal relationships, management styles, HR, and many more factors influence culture. Creating an inclusive culture and getting the views of your employees on certain issues and decisions regarding the organization, can help improve morale.
Employees appreciate having a voice and knowing that their opinions are important. 
It also makes them feel like they have a say in the direction of the organization and, by extension, their future.
As you can see, the workplace environment extends beyond the space that employees navigate. It includes psychology, as well.
Promoting inclusivity, setting a clear objective, and providing regular feedback help call center Philippines create a culture of comfort.
Work Environment in a Post-Covid Era
Call center Philippines outsourcing was greatly affected by the pandemic.
The Business Process Outsourcing industry is one of the two principal 'legs' of the Philippine economy, generating $26 billion in 2019. COVID-19 has wreaked havoc on the BPO industry and the multinational corporations that it serves, on the onset of the virus outbreak.
But thanks to the early response by companies and innovations such as AI and chatbots, there is only minimal impact on the industry.
During the pandemic, employees are forced to adapt to a different working environment.
Some companies, like Magellan Solutions, used three different workplace models.
| | |
| --- | --- |
| Models | Description |
| 100% Facility-Based | Traditional call center design with dedicated workstations for each employee with some design modifications to accommodate social distancing. |
| 20% to 80% Facility-Based | Traditional call center with limited personnel available. Some are working remotely. Companies use a myriad of productivity and collaboration tools to work together. |
| 100% Virtual (Work-from-home) | All personnel and working remotely. Productivity and collaboration tools are also used in this setup. |
In the meantime, most companies apply a work-from-home business structure. However, companies have doubts about it. Does working from home affect productivity?
The answer is yes. But in a good way.
A study by Stanford found that working from home increases productivity by 13%. This data comes from 16,000 workers who worked for the study for over 9 months. 
This increase in performance was due to more calls per minute attributed to a quieter, more convenient working environment and working more minutes per shift because of fewer breaks and sick days. In this same study workers also reported improved work satisfaction, and attrition rates were cut by 50%.
Additionally, according to ConnectSolutions, 77 percent of individuals who work remotely at least a few times each month have boosted productivity. 30% of employees are performing more work in less time and 24% doing more work in the same amount of time.
These numbers suggest that local call center companies in the Philippines remain efficient despite the restriction imposed by the virus.
How to improve the workplace environment?
Increasing the efficiency and effectiveness of your call center agents can help to improve the overall performance of your call center significantly. With a few simple steps, your service level agreements (SLAs) and service metrics will begin to meet, if not exceed, their objectives. Here are 4 strategies for increasing agent productivity in your contact center:
Processes for Solving Common Issues Should be Clearly Defined
This should come as no surprise to anyone who has used the Guided Process Workflow approach in their business. It is possible to eliminate any unforced errors from the support process by providing your agents with an arsenal of best practice processes and subject matter expertise.
The process of creating the processes is straightforward and can be completed in a matter of hours by a professional. When dealing with a customer's issue, the Guided Process enables each agent to become a subject matter expert, even if they have only a limited amount of training and knowledge.
Improvement Training continually
If you create an ongoing training program for your agents, you can rest assured that they will receive the appropriate training at the appropriate time for their position. When each session is focused on learning new customer service skills, best practice procedures, or specific problems that arise in the contact center, the entire operation will quickly become more competent and knowledgeable, as will the entire organization.
Routing based on abilities
The use of skills-based routing technology can significantly reduce call transfers while simultaneously increasing first-call resolution (FCR). Even in a shared agent environment, where calls have the potential to be routed to your entire agent population, skills-based routing can make a significant difference in how efficiently calls are handled. In the case of a home loan application, if the customer is completely unfamiliar with the system (as indicated by the IVR or by the phone number dialed), the call can be handled by the agent who has excellent "on-boarding" skills rather than by an agent with a different skill set.
Call monitoring and coaching in real time
A contact center can benefit from real-time call monitoring and coaching if the appropriate telephony and ACD system is implemented. In particular, this is beneficial for new and inexperienced agents. Agents feel more secure knowing that a supervisor or higher-level agent is listening in on their calls while they are live. As soon as the agent begins to falter or requires assistance, the supervisor can simply offer a few words of encouragement to the agent.
Where do the Philippines Stand Per Industry Market?
Since we already know how the workplace environment helps any call center company in the Philippines excel, let us see how it applies in the Philippines. 
By looking at where the country stands per the industry, we will be able to see how employees respond to a comfortable workplace.
Here is the top call center destination per industry:
IT & Software Development

Rank

Country

1

India

2

Ukraine

3

China

4

Poland

5
Philippines
Healthcare

Rank

Country

1

China

2

India

3
Philippines

4

Malaysia

5

Nepal
Finance

Rank

Country

1
Philippines

2

Malaysia

3

India

4

Brazil

5

Ireland
Hospitality

Rank

Country

1
Philippines

2

Malaysia

3

China

4

Mexico

5

India
eCommerce

Rank

Country

1
Philippines

2

China

3

India

4

Ukraine

5

Poland
Looking at these tables we can conclude that the Philippines is among the top call center destinations for companies.
Overall

Rank

Country

1
Philippines

2

China

3

India

4

Ukraine

5

Poland
There are a lot of factors why the Philippines is among the top offshoring destinations for companies. One of them is because Filipinos are satisfied with their work. 
According to a JobStreet survey, Filipinos are the happiest workers in the world. The Philippines topped the Job Happiness Index, with 73 people happy out of 100, just two points more than Indonesia at 71.
The Job Happiness Index Report also enumerated the factors that make employees happy at the workplace.
Filipinos put a high premium on great rapport with colleagues, convenient work location, and the company's reputation. These factors can easily be attributed to the relational nature of Filipinos, the worsening traffic situation that results in unproductive hours for employees, and the need for stability in the companies they work for, respectively.
Other reasons for employee happiness are salary, benefits, leadership, career development, job security, culture, corporate values, training, work schedule, and immediate superior.
To hire Philippines call center, means to hire happy employees. And happy employees equate to better service and deeper dedication to work for your business's success.
The Top SME-Focused Call Center Company in the Philippines per Industry?
If you are looking to hire a Philippines call center, look no further than these call center companies.
Call centers in Manila Philippines are composed of top-performing firms. Below are the best among the rest, categorized per industry.
IT & Software Development

Rank

Country

1

Helpware

2

Magellan Solutions

3

OutForce

4

Calinovo

5

Flatworld Solution
Healthcare

Rank

Country

1

Magellan Solutions

2

Global Sky

3

Optum

4

Executive Boutique Call Center

5

OBPO
Finance

Rank

Country

1

Magellan Solutions

2

OutForce

3

Executive Boutique Call Center

4

Cloudstaff

5

Six Eleven Global Teleservices
Hospitality

Rank

Country

1

Magellan Solutions

2

Six Eleven Global Teleservices

3

HireSmart Staff

4

Executive Boutique Call Center

5

Sourcefit
eCommerce

Rank

Country

1

Magellan Solutions

2

Microsourcing

3

Executive Boutique Call Center

4

Outsourced

5

Calinovo
Looking at these rankings, it is clear that Magellan Solutions stands as the undisputed leader in providing SME assistance.
In choosing a contact center Philippines partner, entrepreneurs usually consider factors such as AHT, price, and attrition rate. Believe it or not, Magellan Solutions shows excellence in all these metrics plus more:
| | | | | | | |
| --- | --- | --- | --- | --- | --- | --- |
| Company | Price ($/hr) | Customer Satisfaction | Employee Attrition Rate | Average Handle Time (/minutes) | Service Focus | Industry Focus |
| Magellan Solutions | 12.00 | 90% | 18.50% | 5.4 | Voice and Non-voice | Various |
That is why Magellan Solutions is not only known as the premier telemarketing call center Philippines, it is also considered by many as the top Philippines outbound call center by many SMEs. 
Hire a
Call Center Company in Manila
Today!
Magellan Solutions is a BPO company based in the Philippines that focuses on supporting small to midsize businesses. 
With over 18 years of industry experience, we offer high-quality customer service support and call center services. On top of that, we are a certified ISO 27001:2013 and HIPAA-compliant company.
At Magellan Solutions, we combine technology such as ACD, CRM, and IVR with agent skills. We make sure that they have all the necessary tools, equipment, and knowledge to serve customers. 
We believe that progress shouldn't break the bank, so our services remain flexible and competitive.
Want to find out more about how to outsource call center Philippines? You can start by reaching out to us now, and we will discuss with you how we can help your business succeed. Complete the contact form below and talk to us for free!
TALK TO US!
Contact us today for more information.