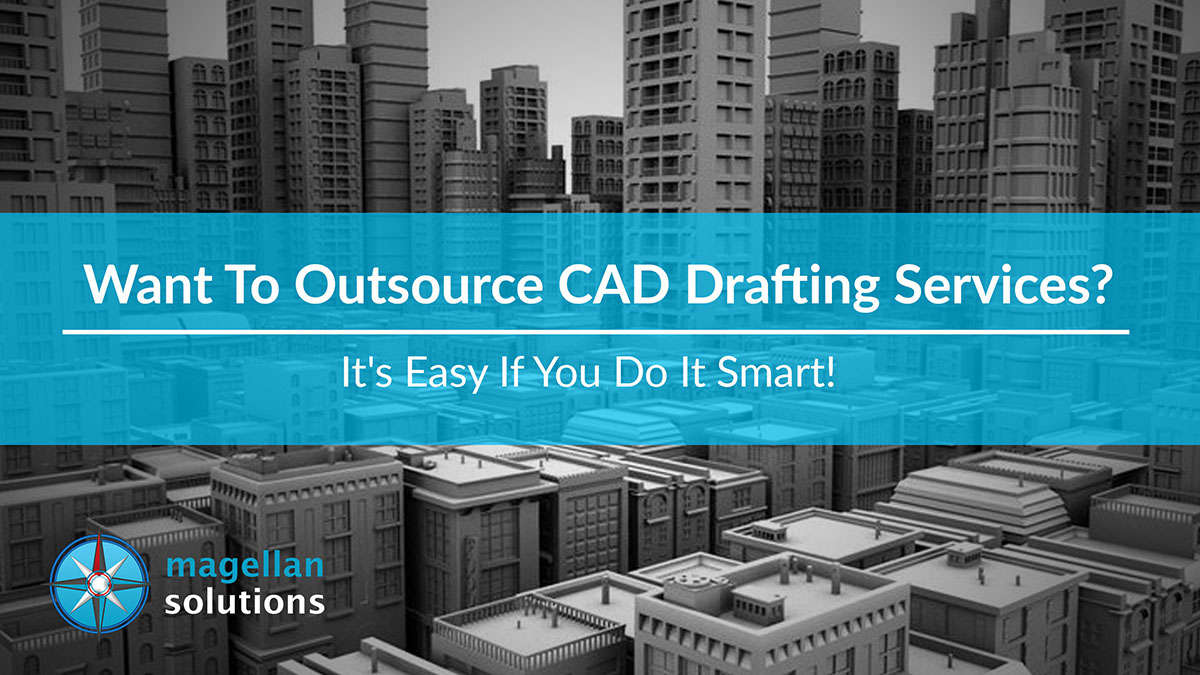 When you think about it, architectural and design firms are among the most expensive businesses to run, given the huge investments they have to make in terms of equipment and staff. Drafting software programs, 2D to 3D computer-aided design (CAD) tools, and a host of specialized technological systems are needed to support the professionals working in these companies. When you factor in the competitive salaries of these highly-educated architects, draftsmen, and engineers, plus investments companies make towards their continuous professional training, it's no wonder many of these business owners are outsourcing some of their tasks, such as architectural CAD drafting services, to minimize their operating costs.
Regardless of whether you want to cut costs or focus more on your other projects, outsourcing can easily help you achieve your business goals if you do it right. Here are some smart tips for you when you want to outsource CAD drafting services:
Conduct thorough research of potential vendors before selection. Some several independent contractors and companies cater

to clients wishing to outsource CAD drafting services. Whether you choose to work with a freelancer or a company, make sure you have carefully reviewed their credentials and portfolio. Do not hesitate to ask them for more details regarding their experience in CAD drafting. Above all, do not rush in deciding who to partner with. Remember that whoever you choose will serve as a part of your business, and it's your job to make sure they can deliver according to your company's standards.  
Test them out before making a decision.

The best way to know if a vendor is a right partner for your firm is to test their CAD drafting services. Take advantage of the free trial some of these companies offer to their potential clients. Ask the freelancer/s you are eyeing if they are willing to do a simple test job. Never officially engage the services of anyone without them showing and proving to you that they are capable of the work you need them to do.
Always give complete, clear, and specific instructions, all on record.

Miscommunication can destroy what could be a good working relationship, so make sure your CAD vendor understands your work requirements completely. Leave nothing to chance by ensuring you are both on the same page about the project. Having copies of the signed contract may also help. In case there are changes, make sure your vendor receives your updated requests and understands them. Make time to discuss these changes to minimize costly errors.
Pro-actively monitor the outsourced project.

To outsource CAD drafting services doesn't mean you turn-over the job and the responsibility of seeing it to completion. You still have the responsibility of monitoring its progress until your vendor gives you the final draft. You can

include in your service agreement that the vendor must submit regular status updates to you.
Build a good relationship with your service provider.

Having a good relationship with your provider can help you not just for the current project but for your future architectural CAD drafting services needs as well. Cultivating a good, professional relationship with your vendor will give you access to their services far quicker and easier than a negative relationship.
Make sure to follow these smart tips for a stress-free experience of outsourcing CAD drafting services.
Looking for a reliable provider of architectural CAD drafting services? Ask us how we can help by sending us a message. 
TALK TO US!
Contact us today for more information.