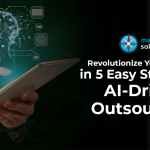 Revolutionize Your Business in 5 Easy Steps with AI-Driven Outsourcing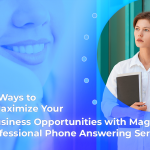 7 Ways to Maximize Your Business Opportunities with Magellan's Professional Phone Answering Service
Several years back, the Philippines was more known for its top export – skilled workers. However, with the changing times, this has slowly become one of the top contenders for outsourcing services. This means that unemployment has become a lot less in the country, and more investors are coming in. Thanks to the call center industry in the Philippines, more and more people are landing jobs without going abroad.
First off, what is the BPO industry?
Regarding businesses, the whole operation would mean hiring many people. It means that you would have to have someone do customer service. You should also have another person doing other essential tasks like marketing, human resources, and sales. For a small business or company, you may only need one person for each team to do the job. Of course, you would have to make sure that each of these people has their own working space, and that equates to having to spend enough room in your facility, office materials, overhead, training, and salary.
Now, when you decide to expand your business because it has been doing well and has been growing significantly, this would mean that you would have to add in more people to do the additional jobs that the expansion brought with it. You cannot just have the original number of people do everything; otherwise, you may find yourself without employees. So when it comes to expanding, you would need more and more people to do the additional jobs. Additional people should mean having to spend again on the same things as you did with the original employees.
The BPO industry offers you a chance to have these employees working for you without you having to shell out as much as you would if you were to hire them as in-house employees. So if you have a business selling auto parts online, you can easily tap a BPO company from the Philippines to get the extra employees you need. Usually, companies outsource non-core tasks, including web development, web design, content writing, customer service, and bookkeeping. You only have to pay a certain amount for each person working for you from a Business Process Outsourcing firm compared to spending on more facilities, overhead, and salaries.
This is the most crucial benefit these companies in the country bring to the market. And this is what makes the Philippines quite so popular nowadays.
Making waves because of Contact Centers
It is not a secret that the country is now known for being the hub of inbound call center services and facilities around the globe. Although other countries may offer the same services as those in the Philippines, this Asian country still tops the list. It is still making waves and is the most popular destination for companies looking for a contact center to trust to do all their outsourced tasks.
Magellan Solutions Outsourcing Inc., one of the top inbound call center companies in the Philippines, has expressed that it has received several companies inquiring about the services they offer. This company has also disclosed that it has seen the massive need for outsourcing services and thus decided to expand its services.
Companies visiting a call center based here look at various factors. One of them is that the country's location is something they can work with. It also has many beautiful places to visit, so a trip to the country would combine business and pleasure. Another factor that they do look at is the accent that Filipinos have. However, India may be one of the top contenders for call centers in the Philippines, and more and more companies are choosing to go with the Philippines BPO industry because of the accent. Indians have a heavier accent, like those of the British. On the other hand, Filipinos have a more neutral accent which is easier to understand.
Technology is another factor companies look at when choosing the company they would be outsourcing. Of course, one would desire a company with the latest technology, programs, and applications, which are essential in this industry. Suppose one decides to stick to the old methods. In that case, there is a considerable chance that companies would not choose that because businesses are looking for companies that have the latest technology and are not afraid to upgrade if needed.
Because many companies are choosing to entrust extra jobs to business process outsourcing in the Philippines, more and more companies are bringing business to the country. That means more investments coming in and more money rolling. It has been very beneficial for the country and the Philippines' economy. Instead of going abroad to earn dollars, they can do that without leaving the country and their loved ones behind. The BPO industry is one of the top reasons the economy is improving. It sits next to the tourism industry.
The numbers keep on rising.
The contact center business in the Philippines has been growing. The boom came in 2000 when many investors saw the country's potential in housing such services. Investors started flocking in, and many Filipinos found it a beauty that they did not have to leave the country to be able to provide enough support for their families. The investors also saw how much they could save because the labor costs were not that high. It was a win-win situation for both sides. Nobody could be any happier.
Come this year, 2014, the statistics show that business will continue to boom and grow. This is even though a lot may have said it is already slowing down, and the country is already congested. The truth is, it is not yet blocked. It may seem crowded as many call centers are popping up in the country's capital. However, many other locations in the country are slowly turning into call center hubs, and one of these top places is Cebu. Other spots in the country are also proving to be good hubs, especially when things continue to grow.
In a recent study by the Oxford Business Group, it has been cited that the country will still be getting more revenue this year. They are looking at a 15% increase for the business process outsourcing industry alone. That is a considerable increase knowing that the country already has several companies offering such services to those who need them. This is why the Philippine government has been ensuring that this industry stays alive and happy, as it is one of the country's top sources of revenue and income. If all these businesses disappeared in one day, the country's economy would suffer greatly. As of 2013, the government has earned $13.3 billion. That is a huge number, yet that number signifies a growth of 15% from a year earlier. If this trend continues, can you imagine how much money is coming into this small country in Asia? Although it is not as huge as remittances brought in by all those Filipinos working abroad, this is a considerable feat. Tourism has only brought $4.8 billion, a far cry from the $13.3 billion the business process outsourcing industry has brought.
Another boost that could help with this continuous growth is a new program that would be launched by the Association of South East Asian Nations (ASEAN). The Philippines belongs to this group, and thus it will benefit a lot from this move. The new program would be all about the economic community, as ASEAN has focused on three main pillars in its organization. Security and sociocultural integration have already been done, so they must focus on the economy. This third pillar will soon be launched next year. The association has decided to create such so that all countries could experience even better growth in these three pillars.
BPO services offered in the Philippines
Although many people may think that the only services offered in the Philippines would be the jobs in call centers (essentially inbound and outbound calls), you may be surprised that the country has a lot more to offer than just that. Interestingly, when it comes to BPO services, most people (even those in the Philippines) think that outsourced jobs are all for call centers when there is a lot of other employment outsourced and done in the country.
In the call center industry, one can see that they do not just offer inbound and outbound call services for companies. You would also be able to find out that these companies have people there to support email. One would see that the call center industry is mainly made to help out companies by being their customer support team. Some of these companies offer 24/7 services, especially for those vast businesses that need customer service support any time of the day. This industry takes up a considerable portion of the BPO industry which is why it is the most known outsourced job. Numbers say it takes up about 80% of the BPO industry, which should be huge.
Another type of outsourced work is transcription. This one is a trendy job that can be outsourced because of the detailed work needed and the hours required to accomplish a task. The legal and medical industries in the United States usually need written copies of all proceedings or documentation of patients. So legal and medical companies in the US outsource the transcription job to the Philippines because it should allow them to get the needed output without spending much on finances compared to if they had in-house transcriptionists.
Backroom operations happen mainly in the Philippines, in case you have not noticed. Many companies have chosen to outsource backroom tasks to the BPO industry here. You would see many people doing accounting, finance, and logistics tasks. There are even those people who are known as virtual assistants.
These people do odd jobs that can cost a company too much money. By outsourcing, they do not have to train these people, and they do not have to pay for office facilities. The companies handling these individuals would be responsible for the training and the office equipment.
These few tasks have been shipped to the Philippines for the Filipinos. It is a blessing for Filipinos to get a lot of job opportunities like these because it means that they do not have to spend their time away from family when in the Philippine culture, family is everything. The Philippines has a vast talent pool, and they are skilled in various outsourced jobs, including software development, web development, animation, internet marketing, copywriting, and web design. So with the opportunity coming to Filipinos, they do their very best to make sure that they do it well and that they do it with care. These people take pride in their jobs and make sure that they focus on each one.